Gabriel & Dresden return to the forefront of electronic music with a new album tour that highlights why they belong among the elite artists in the scene.
---
It's a cold Friday night in midtown New York. The clock ticks past 10:00 PM. Inside Cielo, Gabriel & Dresden settle in behind the decks. The few people already inside get ready for a first-of-a-kind musical experience. That is because this is the first time that North American fans get to witness G&D's new music!
The last year was quite the adventure for the famous duo. November 2016 saw them announce a Kickstarter campaign to fund their new album, a first in 11 years! However, its success came with a couple of short-term drawbacks. There would be little news of what was to happen outside of the group of fans that elected to invest in the project.
More importantly, there would be no more shows until the completion of the album. Six months of day-in, day-out studio work is a lot of time spent away from performing.
Stream Gabriel & Dresden feat. Jan Burton – Waiting For Winter on Spotify:
At the end of May, once the bulk of the work finished, the guys returned to a semi-active DJ status. Here, clubbers managed to hear sneak peeks of the music that would soon make its way to the public. Starting in October, a few singles made their way out on the legendary Anjunabeats imprint. However, it wasn't until the New York show that the complete album would make a debut for the first time on the dance floor.
New show. Familiar concept. Same old Gabriel & Dresden we all love.
In 2015, Gabriel & Dresden embarked on 18 months long tour entitled "Classics Only". The premise of the show was simple: the bulk of the music revolved around their old productions and some selections of new tracks they loved.
From NY waterfronts to Toronto boat cruises and legendary clubs such as Ministry of Sound in London, the tour had unique venues. To top it off, most of their performances featured five to seven hour open to close shows. With their back catalogue and DJing skills, it was the perfect way to experience G&D.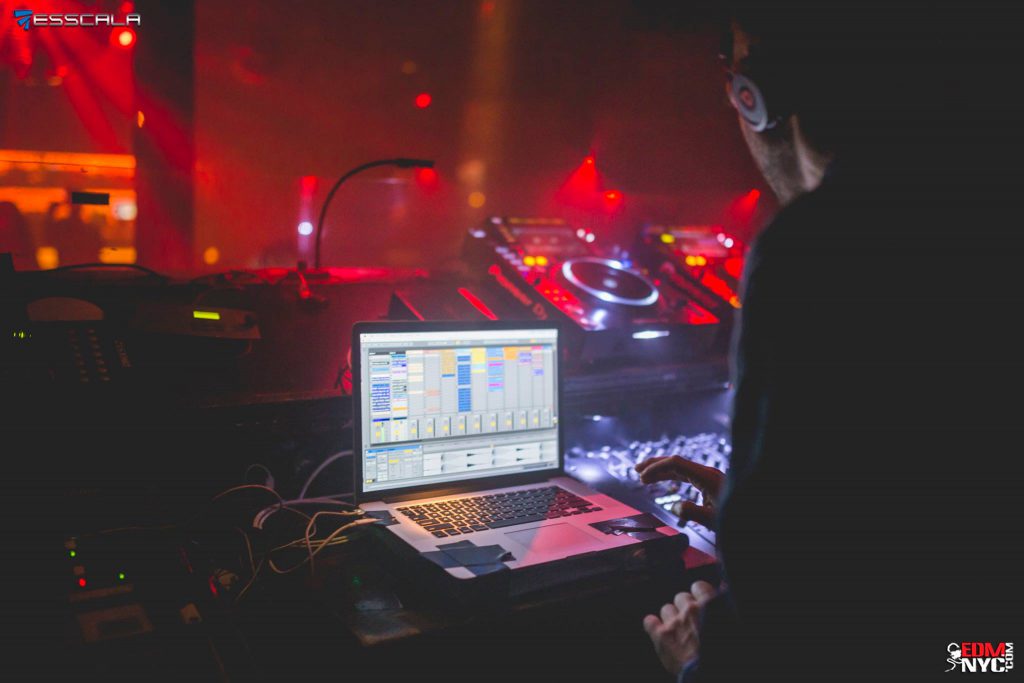 Fast forward 2017 and The Only Road tour is here. There's a familiar feel to it, all the while connecting to something new. For this instance, fans were served a six-hour affair. There were plenty of classics of their vast repertoire. There was fresh music too, mainly in the opening half of the show. And it goes without saying, almost all of the album songs featured also.
The beauty of it all is how the various components gelled together. Never once did you feel you were listening to just one type of music. The art of DJing was on full display, something that we rarely get to experience these days as the craving for short festival sets controls the market.
The night began with the lowest of lows with the lovely deep house composition by T

homas Jack vs RY X

 titled "

Shortline"

marking the start of the journey.
Alongside Solarstone, Gabriel & Dresden are the only trance DJs that can start the night with slow music and slowly build it up. It's somewhat unique, and it showcases a musical genre that while similar to trance in many respects, is also quite far away from it.
Personally, I prefer this approach. It allows you to quietly settle in without having a techno kick drum pounding in your ears from the first moment of the night. Instead, warm synths and vibrant atmospheres gently make you feel at home. With six hours to play with, there's plenty of time to get to the energetic bits.
The following two and a half hours expanded upon the same philosophy. A long deep house stint kept things steady for a while. However, soon an interplay of techno and progressive house made things interesting. I do have to say, time flew by rather fast! Music was free-flowing, transitions were smooth, and there was a sense of direction.
For myself, these are the hallmark signs of a great set. I also appreciated how well they read the crowd. Two hours in, the club was filled up, but the mood was not quite right to move onto the second phase of the night. The few extra songs they played built the anticipation, and by the end, the room was itching for what we had all come to witness: Gabriel & Dresden album material!
When you're able to connect with a person on an emotional level, it makes the encounter memorable.
"The Only Road" and "Free Your Mind" are the opening songs of the album. Coincidentally, they were the first tracks to be played out, in back to back fashion. Without any previews of these productions, it takes a keen observer to spot who's the artist behind these compositions. Nevertheless, the clues are there for the avid connaisseurs. Sub Teal lends her voice on "The Only Road". The melancholic vibes are present in both songs. And don't get me started on the percussion!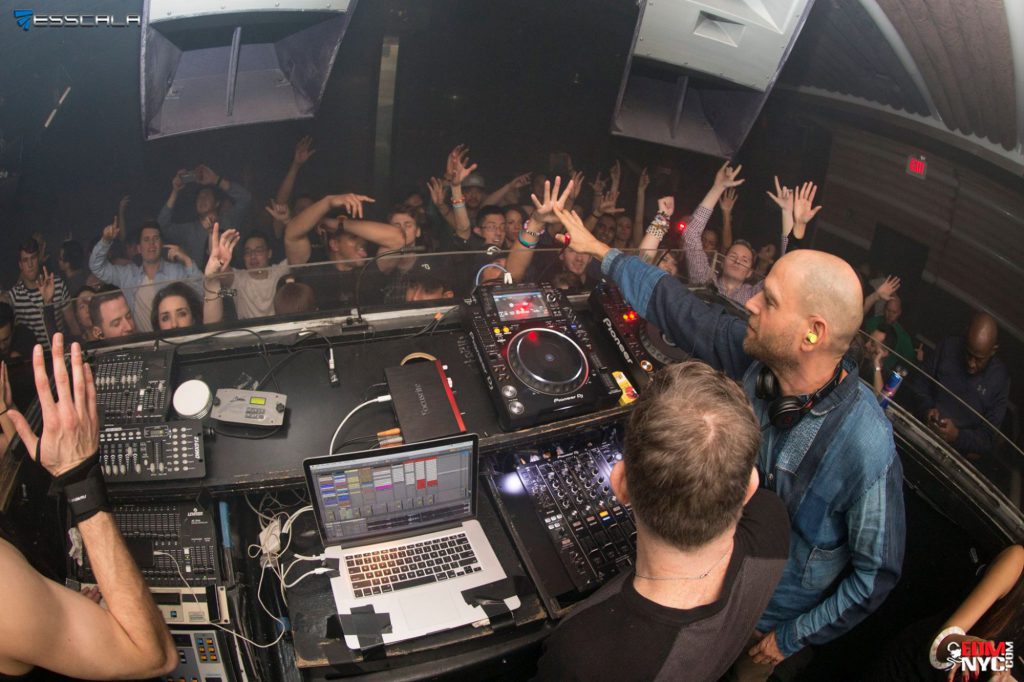 Jump to a few songs later, and this one tune doesn't need an introduction. From the first note, the entire crowd reacted and screamed as "White Walls" began to play. It's rare to see a full room sing in harmony, but this happened on a few occasions during the night.
Gabriel & Dresden are responsible for some of the most emotive and thought-provoking lyrics within trance. They always search for deeper meanings in their music. They're non-conformists, and as such, the standard cliche love songs are just not what they stand for.
When you're able to connect with a person on an emotional level, it makes the encounter memorable. It is for this very reason that so many people remember their songs. Just as their DJing skills, this is a mark of a great producer. And the duo have it in spades!
The night wouldn't be a Gabriel & Dresden show without a couple of curve balls.
The remaining hours were a well-crafted web of album material, G&D productions of old, and classics. When you get to hear "Mindcircus" and "Zocalo", you have no right to complain about a bad night of music. Nor can you do it when you listen to music from Paul Van Dyk, Push, or Ferry Corsten. While there was an upward trend in the energy of the set, this wouldn't be a Gabriel & Dresden show without a couple of curve balls.
Stream Gabriel & Dresden "Classics Only" @ Ministry Of Sound, London on SoundCloud:
One such instance was during "Over Oceans", a track on which Josh Gabriel makes his singing debut for the group. By this point, the crowd was well into it, enjoying the energy of the music. However, for a few minutes, everything was stripped down.
Instead, Josh's haunting vocals, accompanied by sweeping guitar strings, took over. It allowed for a well-designed reset without having to increase the tempo continually. Knowing when and how to execute such a feat is reserved only for those that mastered the art of DJing.
At that moment, a personal connection arose between myself and the men behind the decks.

My favourite moment of the night came towards the end. I grew up listening to electronic music from pretty much the moment I could talk. Unfortunately, I never had the chance to experience the late 90s and early 2000s scene as I was too young. For myself, this period represents a unique era in trance history: there were no genre conformities or commercial influences.
DJs had the freedom to play for how long they wanted and play whatever they wanted. The crowds were at their mercy. In many respects, Gabriel & Dresden still abide by this philosophy whenever they perform.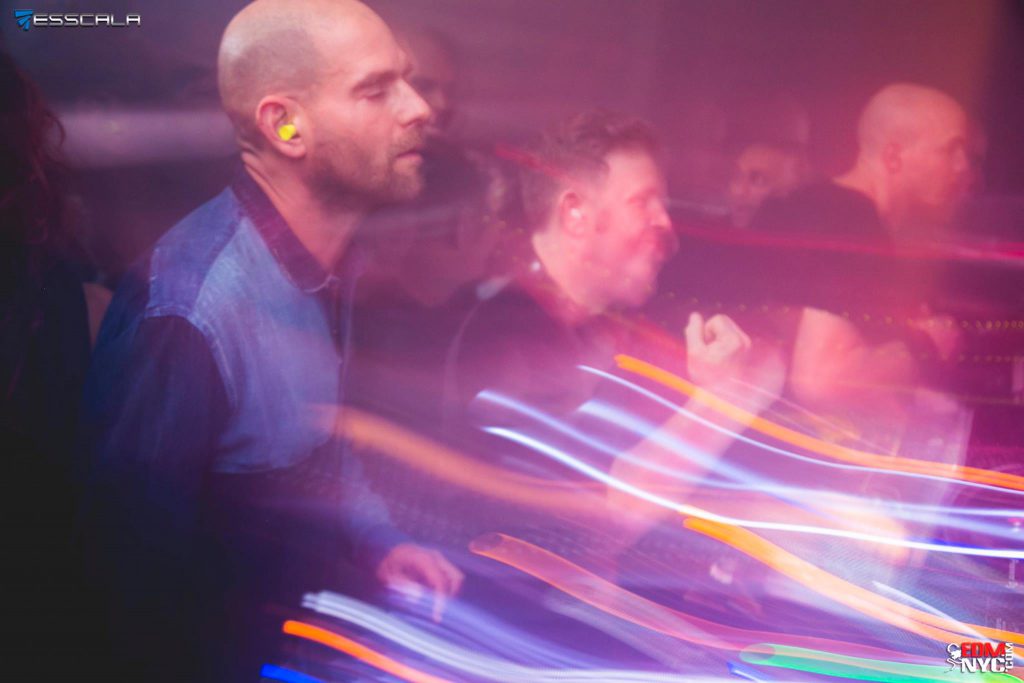 Paul Van Dyk is notorious for his vast collection of unreleased edits, reworks, and remixes. It is one of the many reasons his sets from this period stand out for me. There's no better feeling than when these songs get played out because you know you're one of the few lucky ones that have the opportunity to hear them.
Well, this exact moment just happened! G&D played Paul's remix of Sasha's "Wavy Gravy", in what I'm pretty sure is the only recorded occurrence that I know of outside Paul's own sets. It is a song I lost all hope of hearing in a club environment.
I'm quite convinced that I was the only person on the dance floor who recognised the song. At that moment, a personal connection arose between the men behind the decks and me, something that no one else was able to experience.
It is moments like these that motivate me to travel all over the world, in search unforgettable memories.
---
Follow Gabriel & Dresden on Social Media:
Facebook | Twitter | Instagram | SoundCloud