JAUZ and GG MAGREE discuss the backstory behind "GHOST",  their thoughts on the current pace of the scene, and favorite moments from 2017!
---
JAUZ has made serious waves in the electronic music scene over the past few years with his genre-bending style and sets that get any crowd hyped. Recently taking the stage at EDC Orlando's kineticFIELD, he has had a monstrous season of touring and playing festivals around the globe and the launch of his label Bite This.
Hailing from Australia, GG MAGREE is not just your standard vocalist, but an artist who can spin some epic bass sets too. Talented in the fashion realm, she also operates the YEAH PUSSY streetwear clothing line while continuing to produce and collaborate on some of the best tracks out there in the bass scene today.
Collaborating on their track "GHOST", which was featured on JAUZ's latest compilation Off The Deep End Vol.1, JAUZ and GG MAGREE both brought their best for the release. Watch the video of them dropping the track live at EDC Orlando earlier this month and read on for our b2b interview about their work together, pressures of the music industry, and more!
Watch JAUZ & GG MAGREE drop "GHOST" at EDC Orlando:
---
Congrats on the new single, "GHOST", which we absolutely loved! 
JAUZ: Thank you, really happy with the song. GG killed it.
GG MAGREE: Really happy with it as well. We did it together.
How did you meet and collaborate?
GG: We met through Jen, who is a mutual friend through both of ours. She said, "You guys would really like each other," and then we got into the studio and within ten minutes we were like talking about life and all that kind of stuff.
We just vibed and we did like two 12 hour studio sessions, we came up with "GHOST". It was one of those nice sessions where you get in, you both like the same shit and you both like the same vibe. It just happened really naturally which is a really nice thing. It comes across in the song that nothing is forced. Just a really nice, pretty good song.
Is there a meaning behind the title, "GHOST"?
Both: No.
JAUZ: Like I didn't want the name of the song to be called "Right Here" because the hook is "I'll stay right here" or "Stay" because how many songs are called "Stay", "Here", or "Right Here". So I listened to it a bunch of times and I was thinking about it "Like I will be your Ghost", I felt like that was the strong thematic piece of the whole song. So I was like, let's call it "GHOST" and focus it on that part.
GG: I think it works around the actual song as well. Lyrics are kind of scary and spooky and my voice is like a little-haunted girl. And I don't know the song just makes sense to call it that.
JAUZ: Yeah, the vocals I have on the song, that I don't know if GG ever heard the original vocals, which is probably for the best. Normally, I'll get vocal and I'll write a song to it and nine or 10 times that original vocal is never on the track. That's what almost happened with GG and I when we wrote the song… the song that is "GHOST" is what I was originally planning on recording her on.
The way the track is written wouldn't be super easy to write lyrics to so I broke the song out into a core progression piano so she could listen to it and write the lyrics. As she was doing that I was just like fucking around on Ableton and ended writing another song. So that ended up being the first version of "Ghost".
GG: So he's telling you there's going to be a "GHOST 2".
[Everyone Laughs]
GG: SPOILER ALERT.
JAUZ: Long story short, I ended up putting GG's vocals back on the original track that I was planning on and so the original track I wrote to a different vocal that was super poppy and sounded like a radio vocal. Like you know super typical poppy radio shit. And when I put GG's vocal on it and everything just fit together and felt like a song that I would put out.
The other vocal was like any fucking track you know, you can hear it on wherever. I would be like "okay cool this is like a pop EDM song by pop EDM DJ." I changed parts of the instrumentation around to make it feel a little more spooky. Right around the time we started watching Stranger Things.
GG: Basically what he's saying is, I'm Eleven so don't mess with me because I will hurt you but I'm a good person.
JAUZ: So yeah I changed it to have a more 80's spooky vibe and that plus her vocals being on it totally changing the length and feel of the song. Really made it for what it is.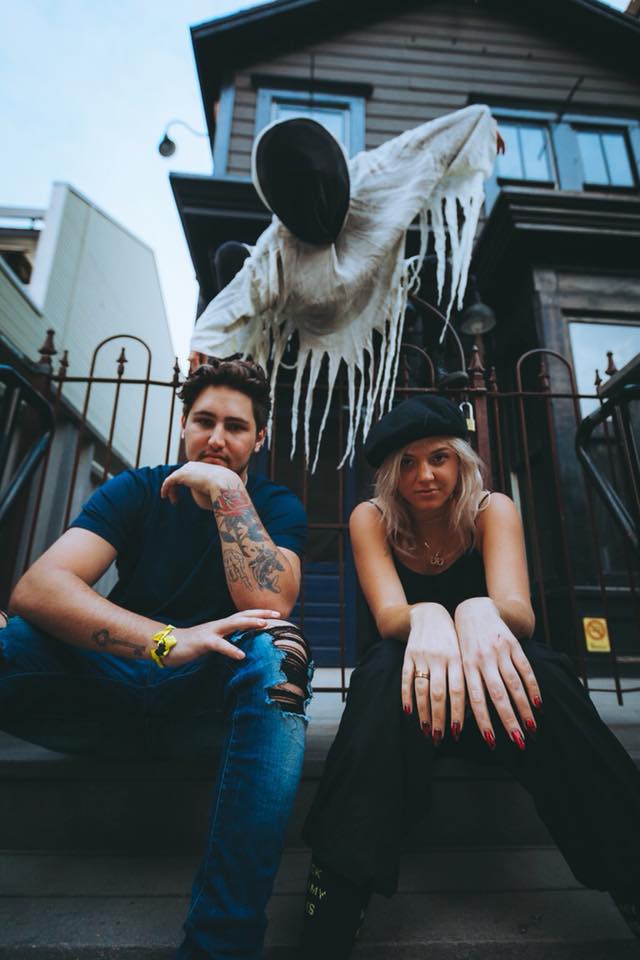 As artists, what do you feel is the most important thing that makes a collaboration successful?
JAUZ: If you can be friends with someone, you can write music together and have it not suck. You know that's just the easiest way to put it. I've been in the studio with people who are like where it feels very forced. Where it's like, "Let's make EDM right now."
GG: "Let's make a big song right now this is how it has to go."
JAUZ: "You are who you are," and, "I am who I am," and with our collective star power we will make a song that will be very attractive to EDM fans.
Normally when I first work with someone, the first day we ever work together sometimes nothing is ever done. We're kind of just sitting in the studio talking, playing shit, and whatever, catching a vibe. GG was super easy to work with. We're both kind of on the same wavelength as far as music goes. It came out super easily.
The track was also released on Off the Deep End Vol. 1, which was the debut of new label Bite This!. JAUZ, how does it feel to have your own label to release music on?
JAUZ: It's cool. It's really cool – something I've been wanting to do for a long time and I just wanted to wait until the time was right and everything kind of came together. It feels really good to have something physical, like this is my thing and I have to put out music on this to make it awesome.
It was really motivating for me to put out as much fucking music as I can. There was a while in my career where it was like, "Don't put out too much music out there, you'll oversaturate yourself." I just have all this music just sitting there doing nothing and now it's like we're going for it. Let's do this.
Is that why it's called BITE THIS instead of like Shark Squad or something else?
JAUZ: I wanted it to be somewhat related to the JAUZ brand a little bit but I also wanted it to stick out on its own. [Points to the label] As you can see it's not a shark but this isn't the logo-logo.
But I wanted it to have some sort of connection to the JAUZ brand. My concept idea is like when someone bites what you do, they're copying what you do. So the concept is we're going to put out music that people are going to want to copy.
What was the selection process like for the remixes featured on the compilation?
JAUZ: It was pretty easy. We reached out to as many of our friends as we could. Whoever finished the remixes, they ended up being all incredible. It was super easy. Luckily, I have a lot friends in the electronic music and they all happened to be very talented and they all smashed it. I really wanted there to be a wide range of remixes. I didn't want them to be the same genre remixes like all bass house, dubstep, or trap remixes.
You have the LAXX and Ray Volpe remixes which are super heavy. You have the Goshfather remix which is like 80's disco house. You have the Skepsis and Notion remix, real UK bassline kids, which is a lot of my inspiration. There's a little bit of everything in there, like in my sets.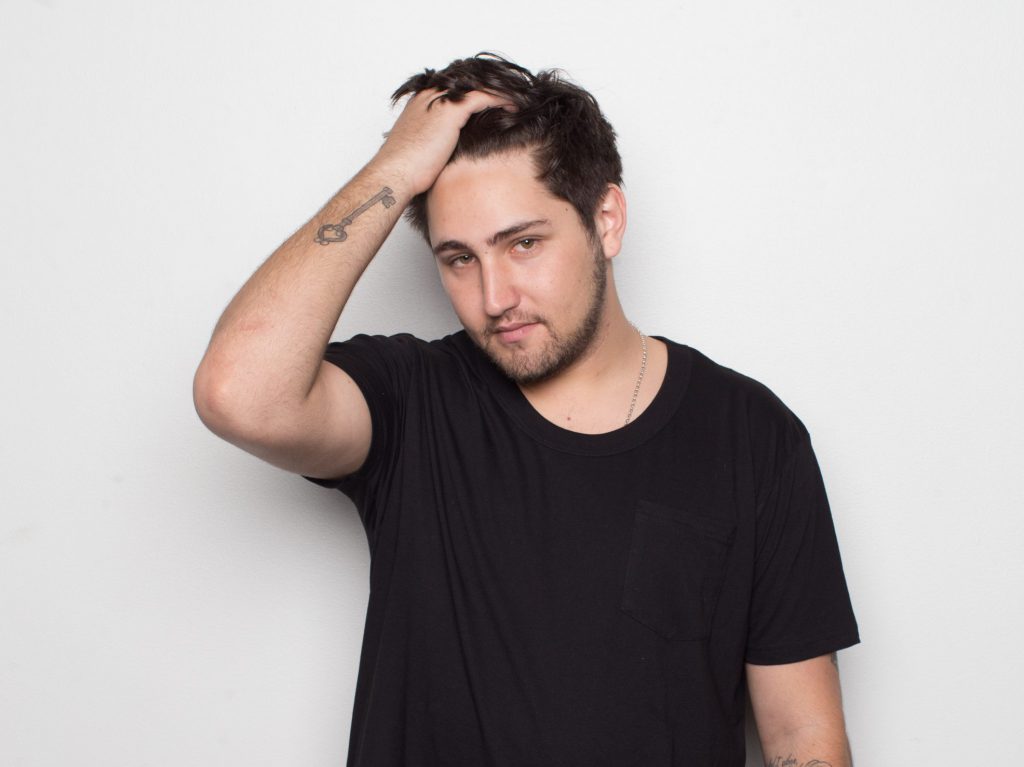 With time being dedicated to the new label, do you think it will it affect the number of releases you produce?
JAUZ: It's going to do the opposite. The whole point of doing the label is so I have complete control of the label or how and when my music comes out. I wanted to have no excuse to not put out new music.
I have all the power now to put out what I want and whenever I want. You can expect a lot of new music all the time.
Is Bite This an outlet for you to mainly release music, or will aspiring artists be able to join your label? What type of artists are you looking for?
JAUZ: Yes and yes, it really is supposed to be an outlet for myself but because of the influences and things I am inspired by, that I don't see happening in the States right now.
I am using it to bring that type of music into the States.
I wanted it to be an extension of what I wanted to do with the JAUZ brand, which is that music has no boundaries. Putting out one song that is chill and ambient, one song that is vibey, one song that is dubstep, one that is deep and really cool and UK, and one that's this and one that's that. Not one that is just bass house label.
We already have another compilation that's coming out pretty soon with a ton of music.
The next one coming out is mostly not my music which I did to make a point of, "Yeah this is my label but also I'll be working with other artists who I believe in," so that's who we're all working with this next compilation. A lot of really cool shit on it.
The first single from the compilation is from AFK and Carbin. AFK has been a buddy of mine for a really long time. I grew up listening to him. The track is called "BOSS." I played it tonight and literally every single DJ from Dillon Francis to Zomboy… it was THE festival track this year.
His manager, Clint, has been a friend of mine for like forever. I told him I was starting a label and he was like "Cool, I have a song for you."
It is a dubstep song and it's really heavy but it's also so different and so left from center. For me, it was the perfect way to start the label off.
We're going to put out really cool shit and it's not going to sound what you are used to hearing and push down shit that isn't down the center.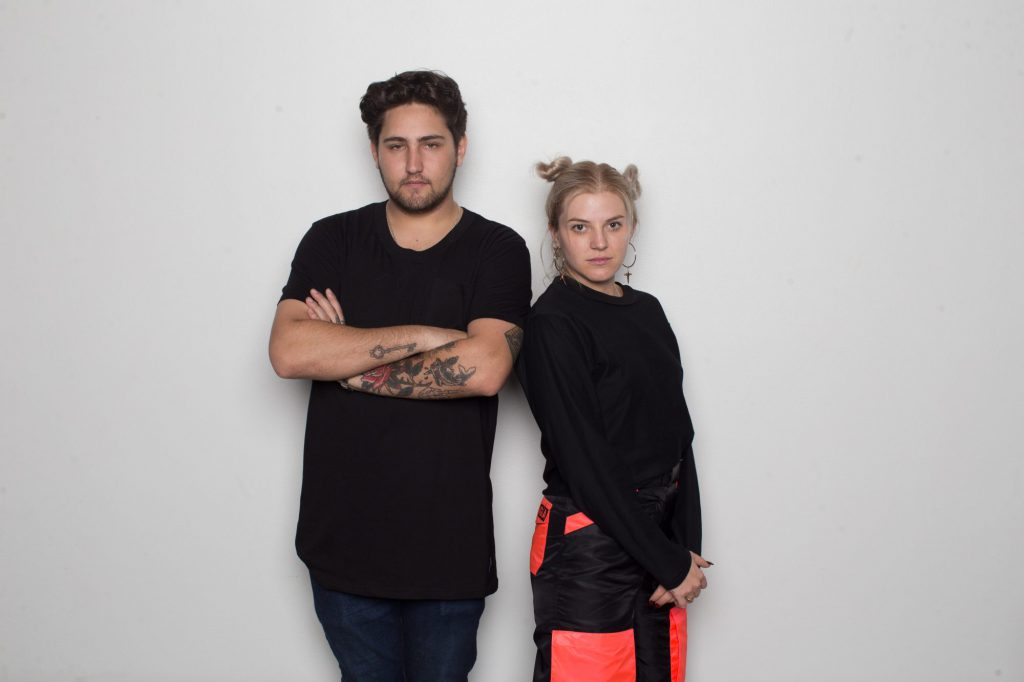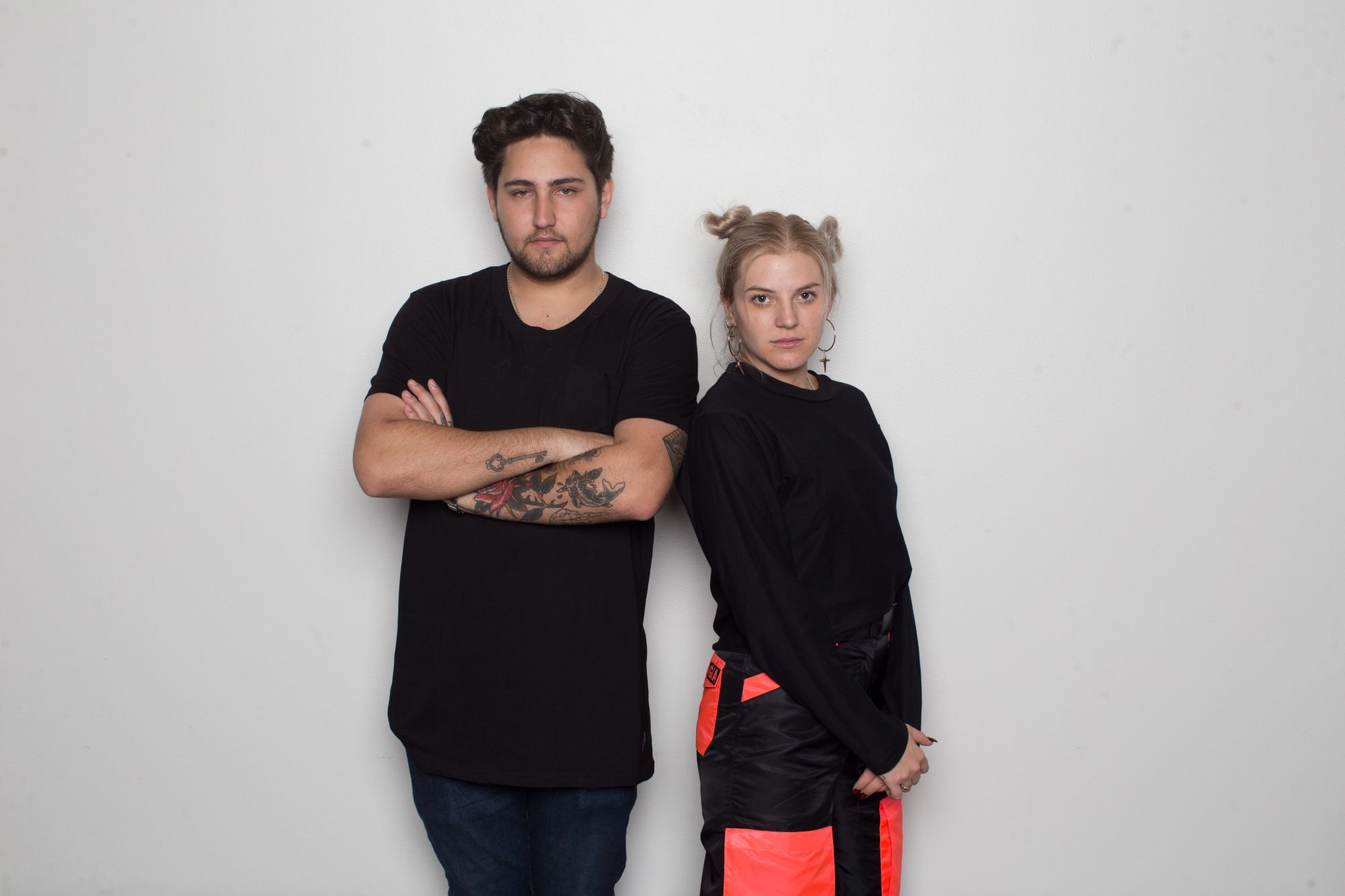 You've said earlier that you have explored music genres that people aren't listening to. What genres of music would you like to hear more of today?
JAUZ: I've always been inspired by the UK from when I was like 15 when I first got into electronic music. All my biggest influences were from the UK like Skream, Benga, Caspa, Coki, you know like all the OG dubstep dudes. Andy C, Delta Heavy, you know all the Drum & Bass guys and Lorenzo.
It was always the UK sounds that really spoke to me. That's what I want to help highlight in the States. To be fair, AC Slater does really well with Night Bass. In my opinion, there is a stark difference between what I do and what Aaron does.
I want to give insight into how I make music the way I do. The sounds from the UK are a big part of that.
GG: I'm pretty much the same. Drum & Bass when you play it here just doesn't get reciprocated well.
JAUZ: She's from Australia. Drum & Bass is huge is Australia.
GG: Massive in Australia.
JAUZ: It's my favorite reason to go to Australia.
GG: And you play it here and everyone just looks at you like "What…" and I'm like oh okay… I forgot. I just think that music is an education. I think that educating people about different genres is super important. I don't think you should ever like just one genre but appreciate all the different types that people put out.
New music is being created and released so quickly in the current era of the scene, do you feel the pressure in keeping up with the rapid pace of releases?
JAUZ: Yeah for sure, that's half the reason I started the label, so I had a way to put out music faster that felt legit. Make every release count but also keep the output really high.
There was a time in my career before where I was cautious about what I was putting out a certain number of records because you didn't want certain records to not get heard. It happened.
In my opinion, when I put out "Higher" – there was a 24-hour gap when I put out "Higher" and when I put out the songs, "Epic" and "Get Down". Two of my favorite tracks that I have ever been a part of. The releases got all fucking wonky. I was like, "Cool so this song is coming out this day and this song is coming out pretty much the next day." They were both original songs and not remixes.
I feel like that was the reason why "Higher" never translated into the States. "Higher" is probably my biggest song in Australia, and it's my biggest song in the UK and Europe without a doubt. If I play "Higher" in the UK, the whole entire crowd sings the drop. I played it tonight and there are probably a couple hundred kids that actually know the words.
It's my own song and I am going to play it, but I feel that is part of the problem. The song "Epic" is a banger and it was released on Spinnin' and they pushed the fuckin' shit out of it and so "Higher" got lost in the mix.
That was the point where we became really careful about when and where we put songs out. Now we're at a point where if you're not at least putting out a song a month, people are going to forget who you are.
GG: If you have music that needs to be heard, it needs to be heard, but don't think about putting just anything out. Every song should be released when you feel like it's great and it needs to be fucking heard.
There's a lot of music that doesn't get heard because you are scared to put it out, or it's not the right time, or you feel like people aren't going to get it. Or everyone is feeling a type of genre or way, so I'm like, "Oh, I don't know if its gonna be right." So I guess yes and no.
Both of you have busy work schedules with touring, producing, and more. Where do you find time to relax and what do you do for fun?
JAUZ: I mostly sit and home and do nothing because that's what I love to do. Joanna, my girlfriend, isn't necessarily a fan of it but she's very understanding because she's on the road with me 90% of the time anyway. She needs a break too.
Before I was touring, I was a homebody and you get so little time to be a homebody when you are touring, and when you come home, that's all you wanna do. The area where I live… on my street or less than three blocks from me live myself, Kayzo, Ookay, Mija, Team E-ZY, and seven or eight of my closest friends in the music industry.
I've known Kayzo, Ookay, all those guys from years and years and we used to hang out all the time when we weren't touring as much and used to go out to LA all the time. But now I could be home for like a week and I could throw a rock at Kayzo's window, we could be home for the same amount of time and we won't talk to each other once.
Because when you want to be home, you want to be home. You just want to do your thing. You're with so many people and you like time to chill. Time to do nothing. Time to catch up on TV. Play videos games.
GG: I'm the polar opposite. I don't stop. I'll sit at home and color or draw. Do something that takes my mind off anything. I'll watch TV and I'll like it but if I'm doing something where I am constantly moving my body like cooking, that's when I can kind of zone out.
I just feel like there is always so much that you can be doing. I guess maybe someday I'll burn out.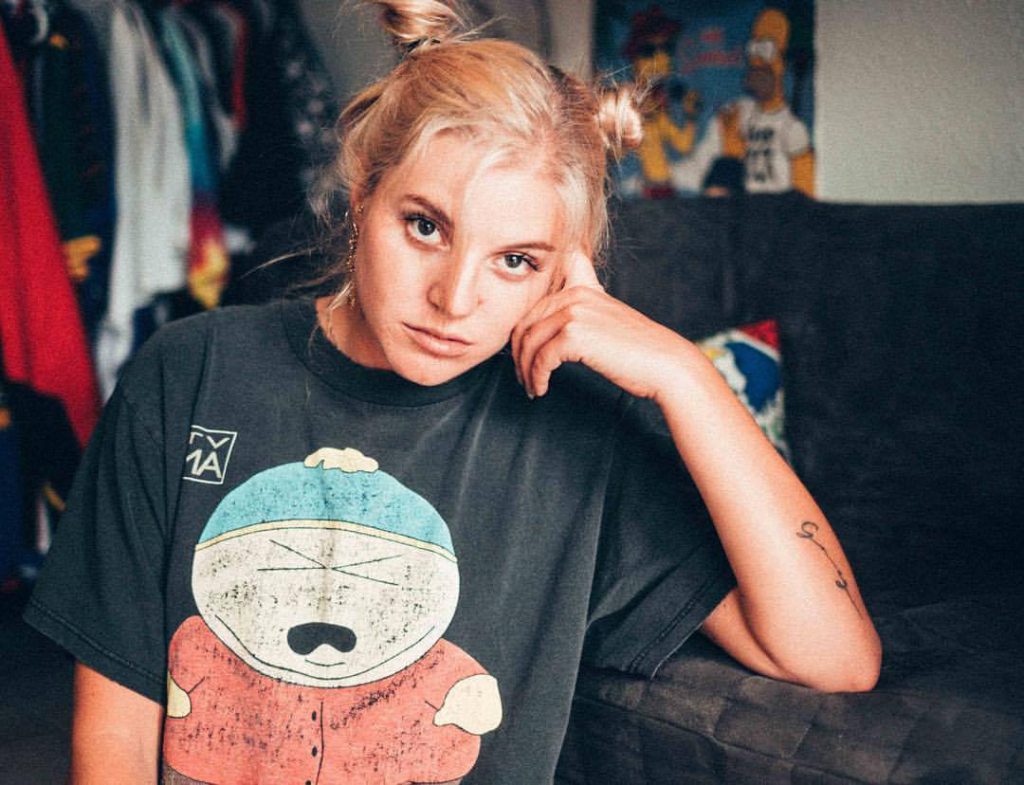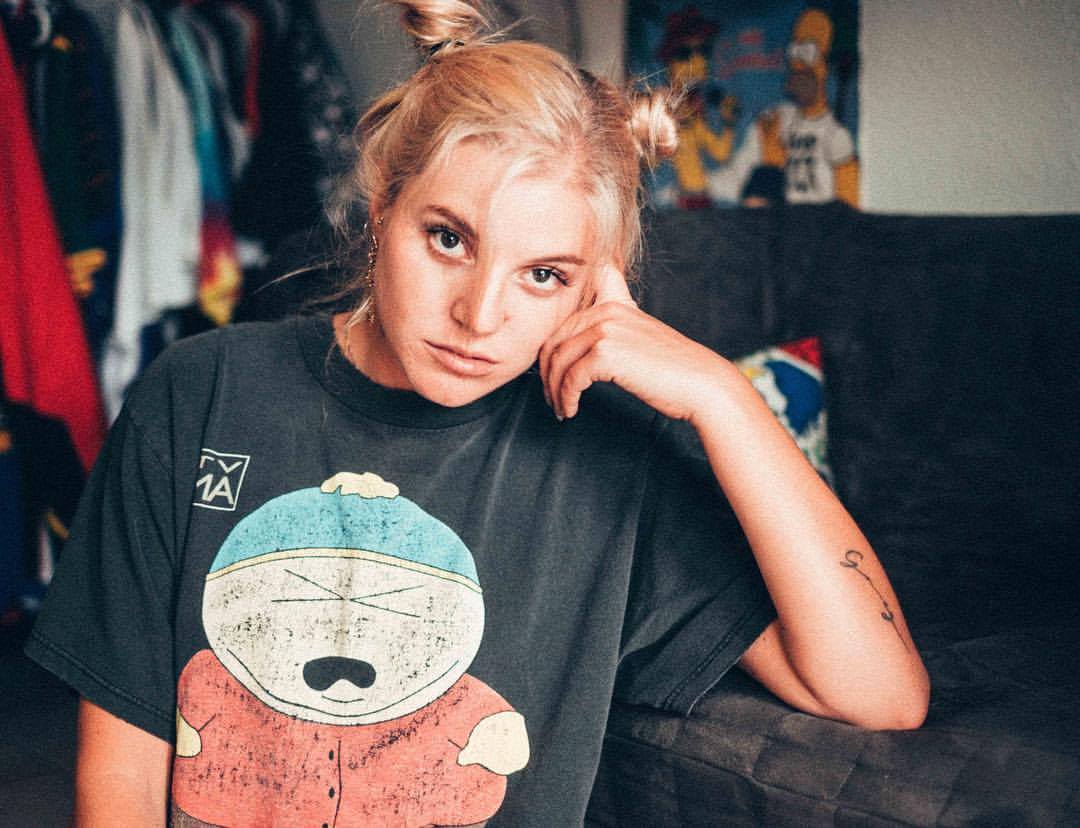 The end of the year is coming up quickly. What has been your favorite moment of 2017 so far? 
JAUZ: At the beginning of the year, the show at Bill Graham. It's the biggest venue in San Francisco and we sold the event out with help from Slushii, Ghastly, E-40, and Too $hort.
To be able to headline and sell out Bill Graham in my hometown, and have Too $hort and E-40 play before me was the coolest thing this year. Growing up, E-40 and Too $hort were gods to me, that was our shit growing up.
It was fuckin' wild. I did an after party that night too. Too $hort came out and performed with me on stage. It was stupid. I hung out with E-40 before the show and he said, "My son wanted to come to the show. He's a huge fan of yours." I was like, "What? Shut up, dude. There's no way that E-40's son is a huge fan of mine." Whether it's true or not, I don't know, but I like to believe it.
GG: Mine would be playing at Red Rocks. It's been on my bucket list. I moved to the States in March and I think I did it in June. I kinda got the gig and I looked at my manager like, "What the fuck."
That was the first time I sang my solo single that came out. I started singing and it started raining so it was like one of those magical moments. It stopped raining when I finished and I got a double rainbow on stage. It was so beautiful.
This whole year has been dope and I've released three songs and they've all been so fuckin' cool. It's only going to get better.
Finally, what combination of toppings make up your favorite type of pizza?
JAUZ: I've stopped eating pizza since I am trying to not eat bread. However, the other night we made cauliflower pizza. I live in a super hipster part of LA and they sell cauliflower flour in the grocery store. It was actually incredible and was super awesome, so that's my go-to now.
GG: I'm lactose intolerant so I don't ever eat pizza.
---
Follow JAUZ on Social Media:
Website | Facebook | Twitter | Instagram | SoundCloud
Connect with GG MAGREE on Social Media:
Website | Facebook | Twitter | SoundCloud | YouTube