Taking his classic "Call It Techno" from 1989 and giving it an update for 2017, Frankie Bones impresses with his latest release!
---
As one of the originators of the rave scene, Frankie Bones is no stranger to the word "techno". Deeply involved in the house and techno scene in New York, the passion and quality of his sets and music brought him fame globally. Now, Frankie has taken one of his original works and put a new spin on it with the release of the Call It Techno EP.
"Call It Techno" was originally released on Breaking Bones Records back in 1989, as Frankie was dominating the electronic music scene on both sides of the pond. The track quickly became a favorite of many of the DJs spinning during the era and now one of those artists, Carl Cox, has given the nod for the official re-release on his label Intec Digital.
Stream the Call It Techno EP on SoundCloud:
The Call It Techno EP was released today on the famed label, bringing with it not just the update of the original but also the previously unreleased "Light It Up".
Bringing it back to that underground sound, "Call It Techno" evokes a sense of nostalgia for the listener. Giving those who are grooving out to it not just a beat that is simply infectious but a history lesson too, this track is an absolute smasher and must-listen if you love techno.
On "Light It Up", Frankie demonstrates his ability to create a tune that will get any party started off right. The track drives forward with a beat that is impossible to not bounce along with as the vocal sample insists "if you got that shit light it up". With both the original and instrumental available, you can choose if you want to focus solely on the music if that is your preference.
The EP doesn't stop there, as remixes of "Call It Techno" from Carlo Lio and Raito also are featured, bringing with them their take on the classic. 
Carlo Lio is renowned for his skills both behind the decks and in the studio. He has released on major labels like SCI+TEC and Octopus, and gives the tune a quick, dark feel that will have any crowd losing their minds.
The remix coming from Raito is hard-hitting and hammers you with the drums that get featured throughout. This French artist really knows how to pack a punch in his releases, which you may have caught previously on Boysnoize Records.
The Call It Techno EP is one that any lover of warehouse vibes and techno need to be adding to their collections. Expect to hear these tunes get played out frequently by artists in the scene, as they are proper dancefloor stompers.
Download the Call It Techno EP on Beatport!
---
Frankie Bones – Call It Techno EP – Tracklist:
Call It Techno 2017
Call It Techno (Carlo Lio Remix)
Call It Techno (Raito Remix)
Light It Up
Light It Up (Instrumental)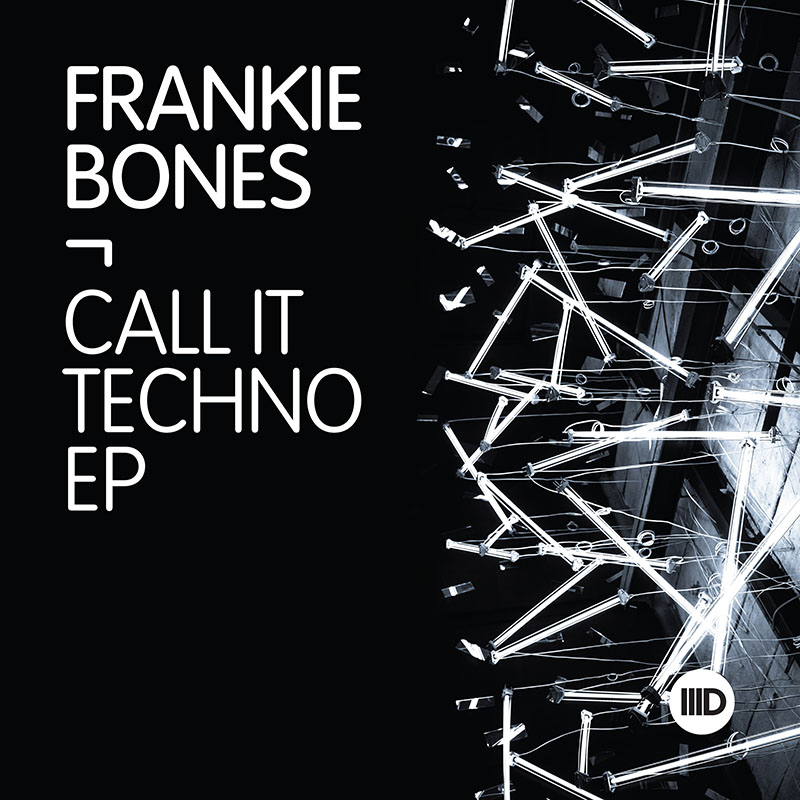 ---
Connect with Frankie Bones on Social Media:
Website | Facebook | Twitter | Instagram | SoundCloud