Get to know up-and-coming Denver trance artist DJ Robo in this week's Artist Spotlight!
---
Denver is one of America's fastest-growing cities, and the trance scene has positively exploded in the city over the past several years. One of the rising stars of the trance scene in the Mile High City is Jared Donelson, better known by his alias DJ Robo.
DJ Robo got his start in 2005 after a friend took him to his first electronic show. After that, he spent his time learning everything he could about the art of DJ'ing, developing a penchant for hard tech trance that keeps the dancefloor moving. He's had the privilege of opening for big-name artists such as Paul Van Dyk, Cosmic Gate, and BT, and has played at some of the biggest events in Colorado, including Global Dance Festival and Decadence.
Read on to learn more about one of the rising stars of the Denver trance scene and stream his exclusive guest mix below!
Stream EDMID Guest Mix 088 || DJ Robo on Mixcloud:
---
What was your first exposure to electronic music?
My friend Darren showed me some music from Paul Oakenfold back when I was in middle school. I fell in love with the style right away. I after that I started consistently listening to different styles of "techno" (as we referred to it back then) including, Daft Punk, DJ Encore, Sasha & Digweed and Darude.
How did you first get your start as a DJ?
I was invited by a friend to his show back in 2005. I became obsessed with wanting to learn to how DJ. He took me took a record shop and soon after I started learning and practicing. The first show I played was at a club called The Snake Pit.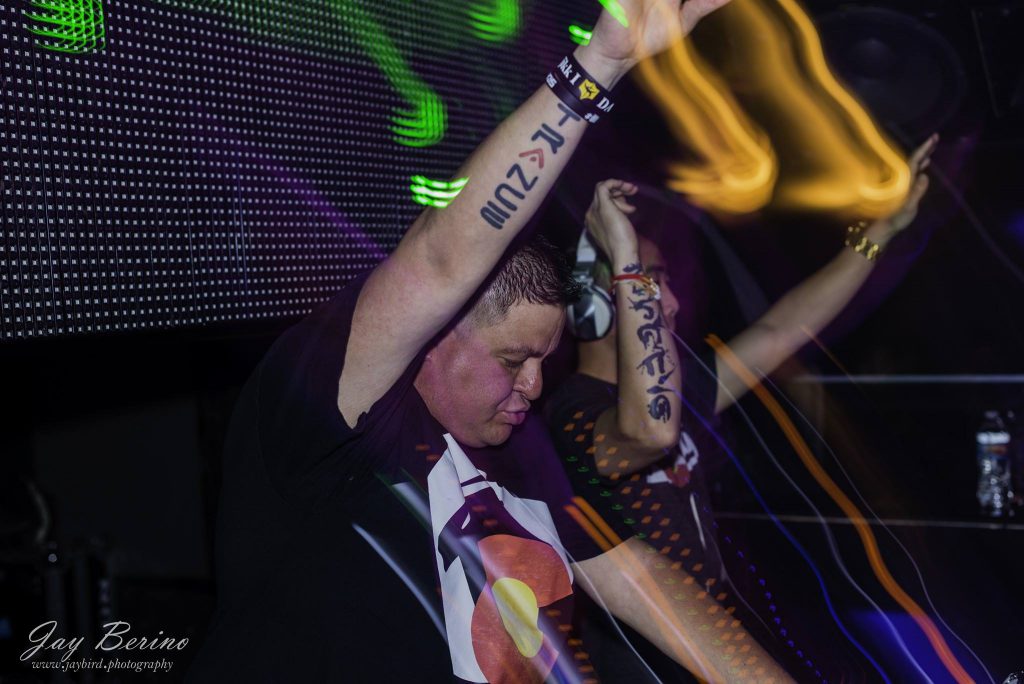 Who are some of your musical inspirations?
Locally, DJ Trajikk, DJ Dragon, DJ Tatsu, DJ Skye, HyCloud, and DJ XLR8. Internationally, Markus Schulz, Paul Van Dyk, Paul Oakenfold, Tiesto, Cosmic Gate, Armin Van Buuren, George Acosta, and Ferry Corsten.
How would you describe your signature style?
Progressive, tech, and vocal trance. I also like to throw in some deep and progressive house once in a while,
The trance scene in Denver has been reaching some fantastic heights of late. What has it been like to be a part of that?
It's been amazing, being in it from the very beginning and still being in love with trance, I still the same passion as I did from the start. A lot of EDM genre fads have come and gone, but trance seems to maintain its presence in Denver. It's exciting to see the love of trance grow internationally.
Do you have any upcoming projects or shows coming up that you'd like to tell us about?
I will be opening for Markus Schulz for Trancegiving at The Church Nightclub on Wednesday, November 23rd 2017. Possible year ending shows are in the works.
You've been involved in some pretty interesting collaborations of late. What can you tell us about those?
Aside from being a solo act, I am also over The TSA music group (a trance act) and includes one of my good friends Micki Pi aka DJ Ston3. We have played some of the biggest shows that Colorado has to offer such as Decadence and Global Dance Festival. We have also opened up for some big international DJs over the past few years.
What is your favorite place to play in Denver?
Club wise, I love playing at The Church Nightclub and Beta. My favorite festival to play at thus far would be Global, playing outside of Mile High Stadium this past summer.

When you aren't DJ'ing, what do you do for a living?
I have a very good job working for one of our local trash companies.
Do you have a dream artist that you'd love to collaborate with in the future?
It would be my dream to work with Markus Schulz. I would also love the opportunity to have a studio session with BT.
Finally, if you were stuck on a desert island and you could only bring three things with you, what would they be?
Music would be a must should this situation arise. I would also bring pictures of my family and close friends. Chicken wings & iced tea would be the last on this list. (Yes, I know that's a total of 4 things. but since I'm not sure why I'm stuck on a desert island, I'm making up my own rules lol.)
---
Follow DJ Robo on Social Media: