Paul van Dyk and Dreamstate teamed up to bring an unparalleled night of trance music to Denver to kick off Memorial Day Weekend.
---
Paul van Dyk is and always has been one of my favorite artists. From the first time that I heard the anthemic "Time of Our Lives" to the time I literally busted my face riding a bike while listening to the VONYC Sessions, his music has been a constant presence throughout some of my best and worst moments. When I saw that he was coming to Denver, I jumped at the chance to see what I was certain would be a great night of trance music. I was not disappointed.
Beta boasts of being Denver's premier nightclub experience, and it is not hard to see why.
Beta Nightclub has consistently ranked among the top nightclubs in the country since its inception in 2008. The venue features three stages, including a patio stage that plays host to parties during the summer. Many people in Denver like to hate on Beta, but as far as clubs go, it's head and shoulders above most others.
We arrived at around 10:30pm, and entry was swift as usual. We checked our raincoats, hit one of the bars for a drink, and found a spot in the middle of the dance floor. One of the best things about Beta is how streamlined everything is: not only do all the lines move quickly, but every person takes credit cards, including the coat check and bathroom attendants. In today's cashless society, I'm happy to have no excuse not to leave a tip for stellar service.
The Funktion One sound system at Beta is truly exceptional. It is also extremely loud when you're standing on the main floor between the speakers. A word to the wise: if you plan to get into the middle, bring earplugs. If you stick to the fringes outside of the main floor, the sound quality isn't as good, but you'll also spare your eardrums.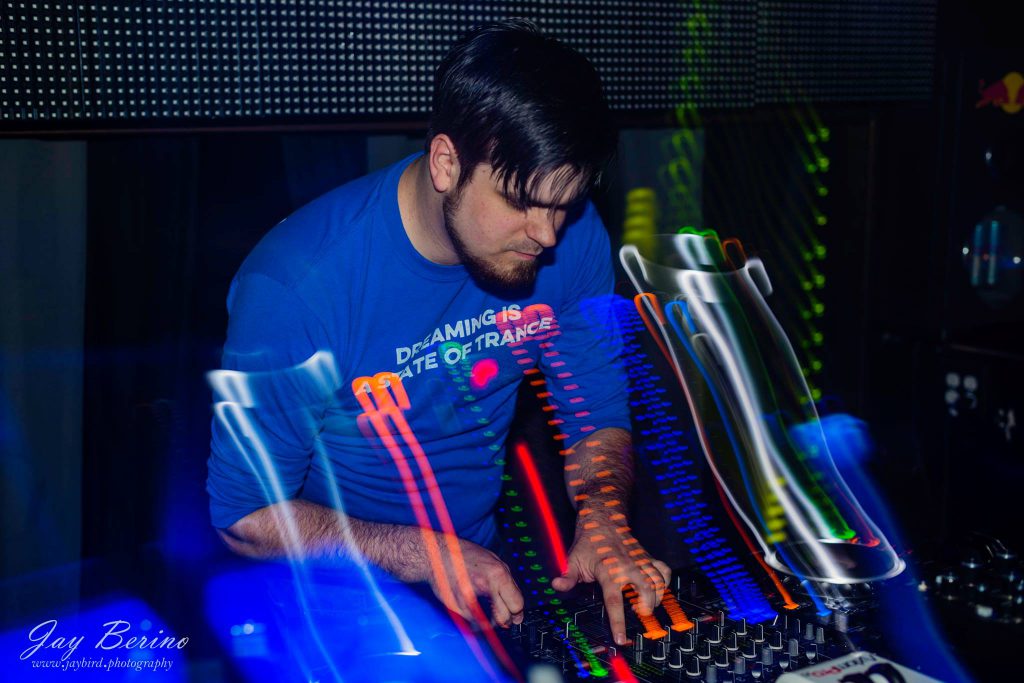 Not long after we arrived, local mainstay Adam Stark took the stage for a set packed with trance classics that put the crowd in just the right mood.
We caught only the tail end of Ston3 + ROBO's set, but the bit that we did hear was energetic and set the stage for the two acts to come. Local favorite Adam Stark took the stage at 11pm for an hourlong set that he dedicated to the return of the Trance Family in Denver. He was absolutely right – I have rarely seen the trance crowd out here in such full force, and it was great to see so many people in attendance.
The hour of Stark's set flew by as he dropped one trance anthem after another for the burgeoning crowd. He channeled Dreamstate artists old and new with tracks like Ferry Corsten's "Beautiful" and the Heatbeat remix of Solarstone & Scott Bond's "3rd Earth." If I had one criticism to level, it was that he made more liberal use of the mic than I might have liked. With that said, his enthusiasm was infectious, so one can forgive him for expressing his excitement at the turnout.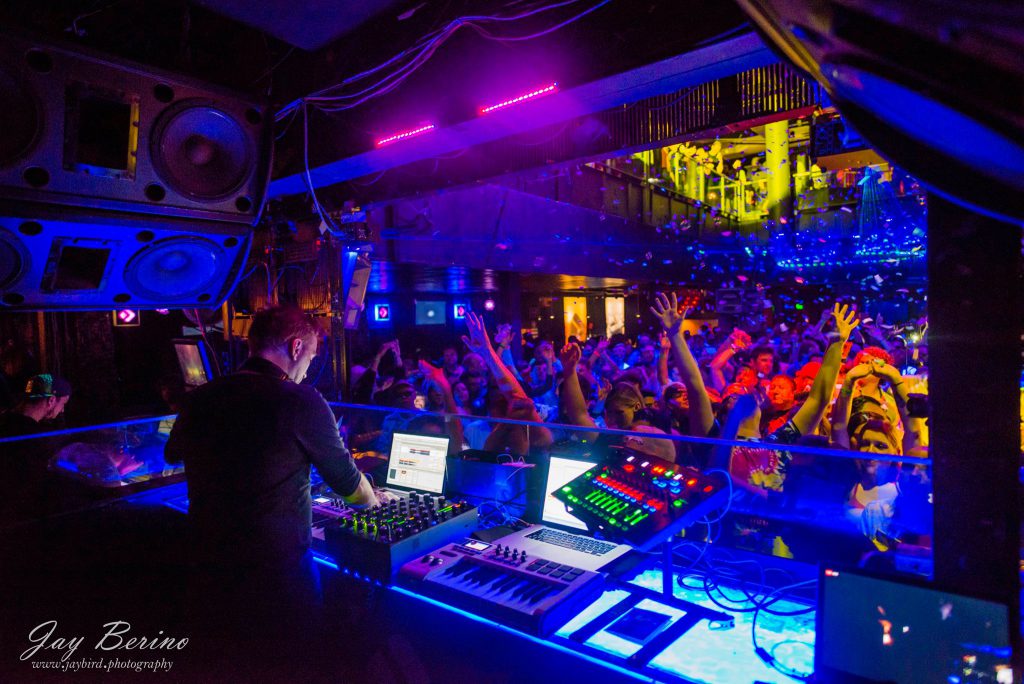 Paul van Dyk took the stage right at midnight for a truly transformative set that kept the crowd going all the way until close.
Midnight rolled around, and it was time for what we had all been waiting for. Paul van Dyk took the decks, and the crowd never stopped moving after that. The shift from opener to headliner was apparent, and the mastery that he brought to his set that night was something truly special to watch. His perfect track selection, flawless transitions, and authoritative sense of pacing were all perfectly on point. Originals like "For An Angel" and the Giuseppe Ottaviani remix of "I Don't Deserve You" mixed with so much new material I couldn't even keep track. By the end of the night, most of those in attendance were still on the dancefloor.
The production value for shows at Beta is typically fairly high, and this show was no exception. Although other reviewers noted a lower production value than they expected from a Dreamstate show, revelers in Denver were treated to a performance dappled with lasers, confetti cannons, and glitter-bedecked go-go dancers. It may have been because the show was the kickoff to Beta's 9th Anniversary Weekend, but the full experience was in line with what I would hope to see at an event of this caliber.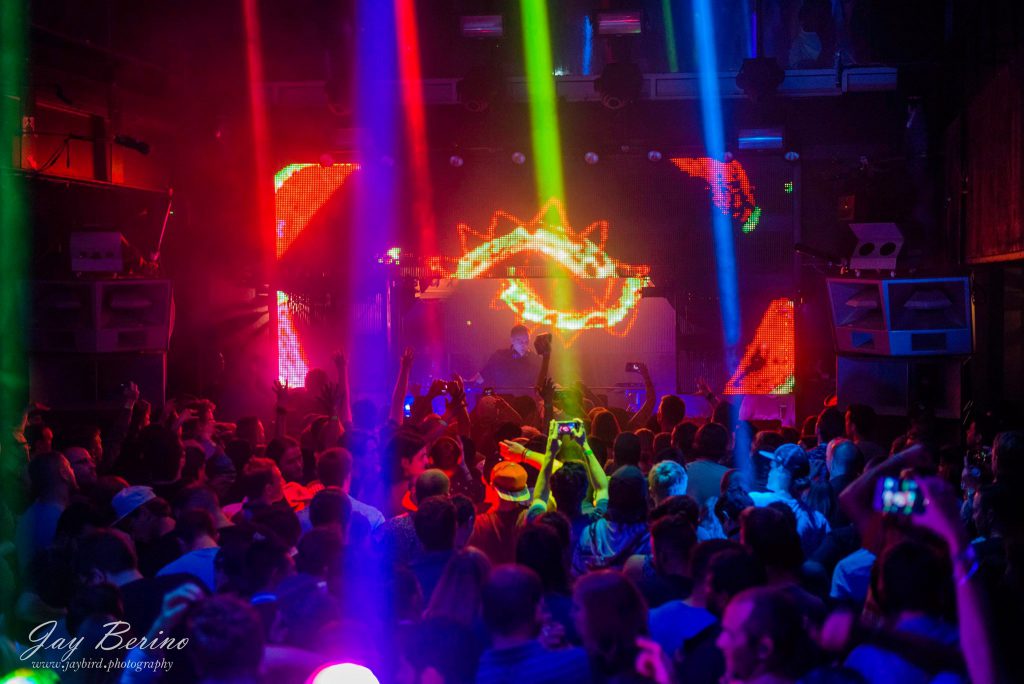 Paul van Dyk's Denver stop was a testament to the strength of the Dreamstate brand and the power of trance.
There is no other possible evaluation: the evening was a smashing success, and the Denver Trance Family was the grateful recipient of an incomparable experience. From production to venue to crowd to music, there was next to nothing that could have been improved upon. All events should strive for exactly this.
I've had the opportunity to see Paul van Dyk play before, but there was something special about this performance that elevated it well above and beyond what I expected. Paul van Dyk has spoken in the past about the importance of artistry when it comes to the music industry and his feelings about pushing the boundaries of what is possible in order to create something truly exceptional. Perhaps it's that long-held belief. Maybe it's his perseverance in the face of what many expected to be a career-ending injury. Whatever it is, we witnessed something truly transformational in Denver. Paul van Dyk is back, and he's better than ever.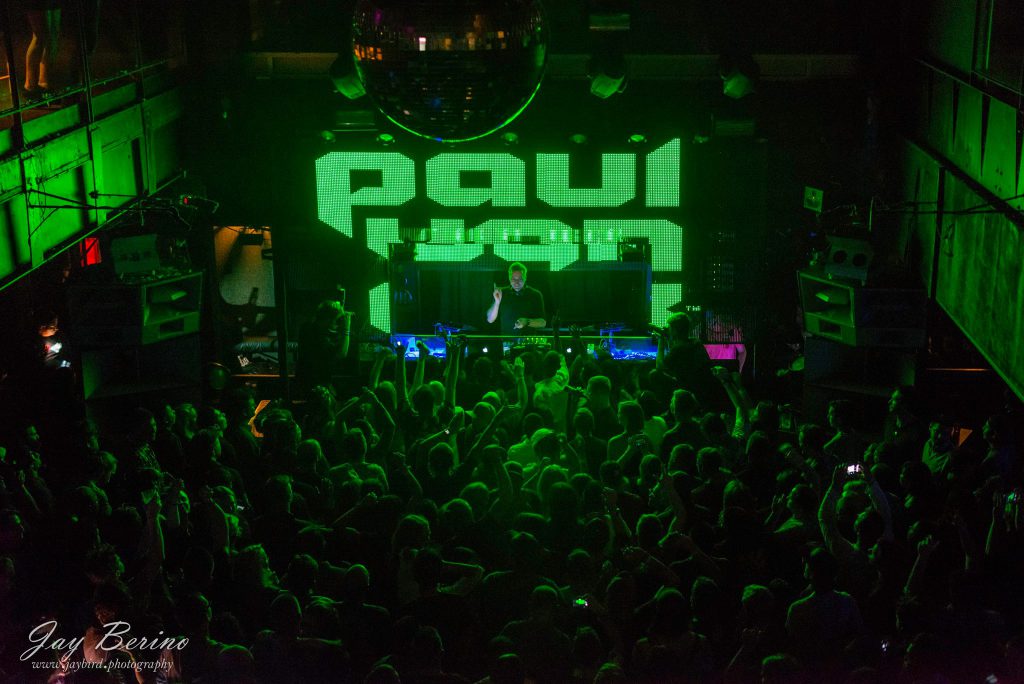 ---
Connect with Paul van Dyk on social media:
Facebook | Twitter | Instagram | SoundCloud | Website
Connect with Dreamstate on social media:
Facebook | Twitter | Instagram | Website
Connect with Beta Nightclub on social media:
Facebook | Twitter | Instagram | Website
Featured Photo Credit: MacEachern Photography