Ferry Corsten stops by to discuss his recent performances at Tomorrowland, his new album Blueprint, and loads more!
---
Ferry Corsten, a name that is synonymous with trance since its infancy. The man behind world renowned projects, such as Moonman, Gouryella and System F, is responsible for what many believe to be the rise in Dutch Trance. His impact has engulfed trance for more than 20 years. We had the great honour to speak with the man himself about his double performance at Tomorrowland on Weekend 1, his new Blueprint album, upcoming projects and a few other interesting topics!
Watch Ferry Corsten's Tomorrowland Belgium 2017 Performance on YouTube:
---
Hi Ferry. First and foremost I want to thank you for giving us the opportunity to conduct this interview. How are you today?
Hi there! I'm doing great thanks! It's been an exciting summer for me releasing my album Blueprint and doing all my summer shows!
You're coming off from a double performance at Tomorrowland last weekend on the Trance Energy and Future Sound of Egypt stages. How was your experience?
It was fantastic. The Trance Energy stage really brought the magic to the audience regarding production, and it's always great to play for the trance crowd. I always have fun when I get to play together with Fadi at the Future Sound of Egypt stage. Just a great crew and a very appreciative crowd.
Tomorrowland is not the oldest festival, yet it is by far the most successful. What do you think sets it apart from the competition?
Tomorrowland has grown into such a unique concept which allow dance fans for a whimsical dance experience with their favourite DJs. Their production is unmatched by any other festival.
Since we mentioned Trance Energy, the brand is making a comeback after a long absence. Do you feel that trance is over the slump and is finally regaining appeal at these large scale events?
I definitely think so, and the fact that there are trance events around the world on the rise aside from Trance energy proves that as well.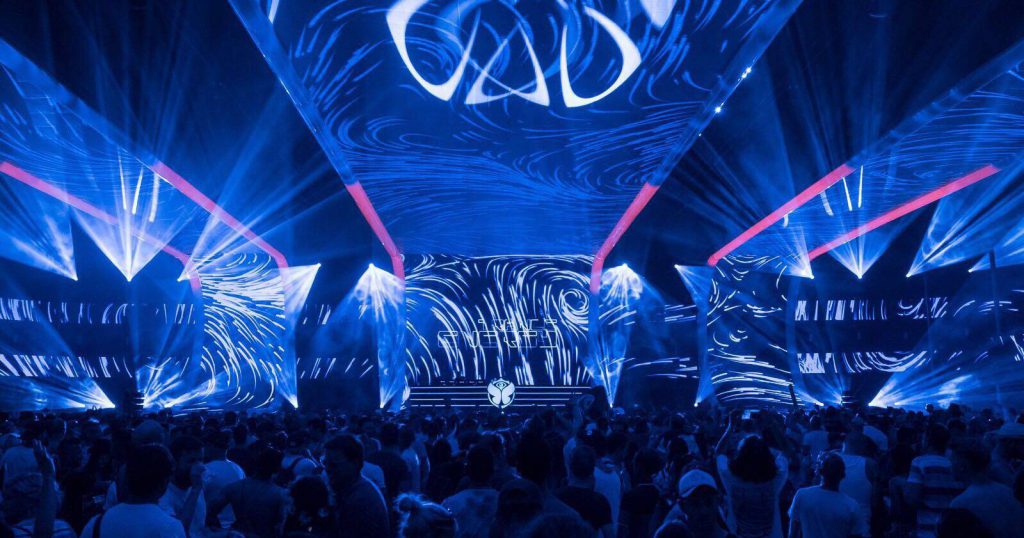 On a personal side, I believe that the return of Gouryella played a significant role in refocusing trance on its core elements: melodies and emotions. What made you bring the alias back?
I agree. I wasn't thinking of bringing the alias back per se but noticed that I missed the emotion and melodies of trance. I wasn't really thinking of producing another Gouryella until I was working on a track in the studio one day when I realised that it had to be the next Gouryella. After that moment I haven't looked back.
Since the successful return of Gouryella, we've seen other aliases making a return, such as Rising Star and Hydra. How do you feel about aliases in today's climate where a lot of attention is paid to the artist name? Back in the day, you used to have a few dozens, but that can be confusing to people.
Back in the day, I had a lot of aliases, but that was purely because I was just producing too much music to be released by one label at that time. I feel that nowadays, people use aliases to be able to produce a specific type of sound that is meant purely for that brand. By doing this, you can disconnect yourself from the pigeon hole mentality that fans have nowadays and step out of your comfort zone without upsetting your fans who only want to hear one side of you.
As the Gouryella tour is winding down, you're hard at work on the 2.0 version of the show. I've always said that the power of the Gouryella show lies in its live experience, even if the tracklist is always the same. Going forward, what can people expect from it?
I'm currently working on the Gouryella 2.0 version, and it's been a lot of fun. You're absolutely right. The Gouryella show for me is all about a message that is learned and felt when watching the live experience. I hope 2.0 does that as well. Where the first live show had a few 'Hello World EP' tracks, 2.0 will focus much more on some new stuff and elements from Blueprint.
You're in the midst of showcasing your latest artist album Blueprint in your performances. Narration and storytelling play a big part of it. What was the motivation behind taking this approach?
I've always been a huge sci-fi fan and wanted to find a way to marry my passion for this with my music. I sort of took the phrase 'telling a story with my album' literally and decided to combine an audio book with a complimenting musical journey. The concept and the storyline were my great inspiration for making the music. It's like a sci-fi movie without the actual motion picture.
I've always seen Ferry Corsten as an electronic artist first, with heavy trance influences, instead of the other way around. With each artist album, you've explored different sounds and genres. In the case of Blueprint, we see filmic and some progressive influences. When you embark on a new project, how do you define what sounds you wish to create?
That's a great question… I've always created music I've liked and compiled into one body of work. Whereas with this album, I had a concept, a muse if you will that inspired me.
I think over the years as an artist I've grown a lot on a producer level. You are right that this album has a lot of filmic influences compared to the past. And that was the whole point. Trance and film score go perfectly together and the sound scaping that film music requires, really enriches any trance production in my opinion. I do think though, that there are a number of tracks on the album that showcase my trance influences and me being a dance music producer.
I find "Drum's A Weapon" an interesting pick for the album. Every time I hear it live, I can't stop dancing. However, the track breaks away from the story with its aggressive sounds and focus on, pun intended, the drums. What made you include the song in the final release?
Thanks. I love the track too. I think Drum's a weapon plays a perfect part in the story. If you listen to the track and the emotions it conveys, you do feel the aggression and that sense of hopelessness that are playing in Lucas's mind and in that part of the story.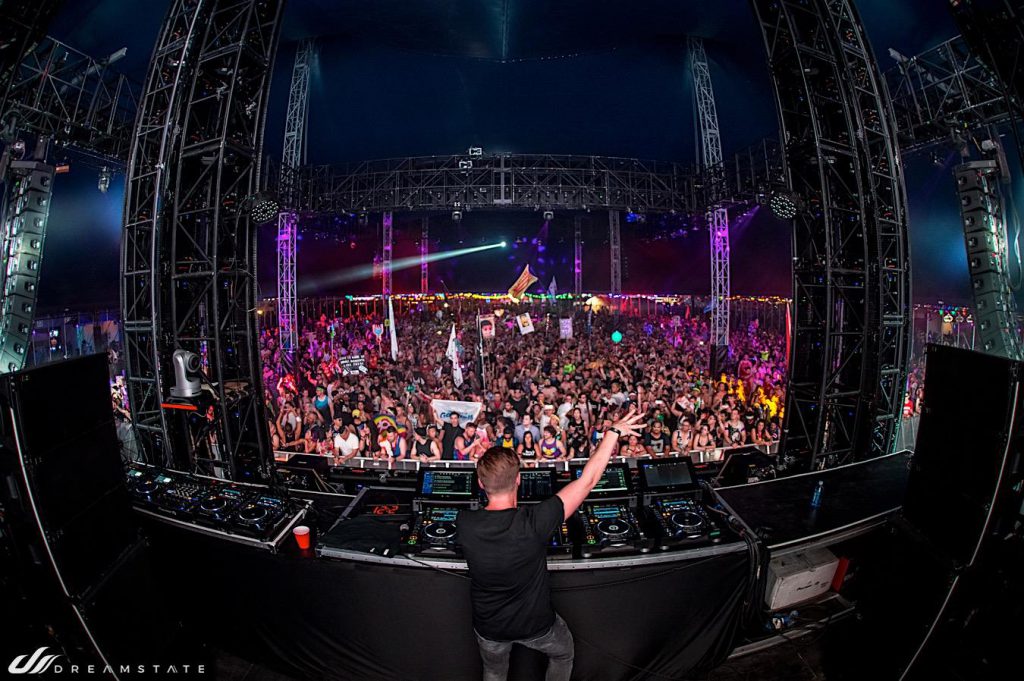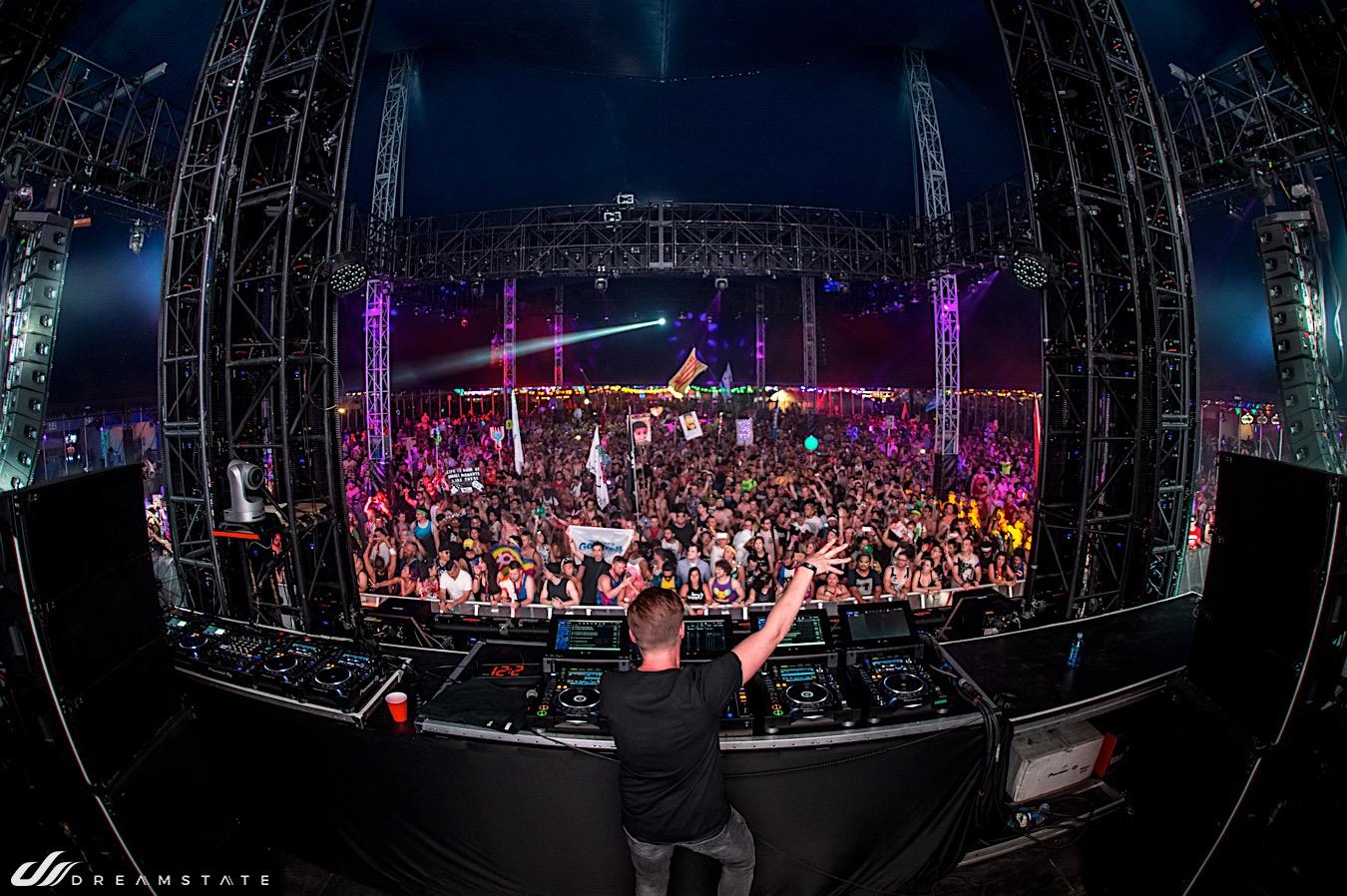 Each artist has a different approach to production. Some start with a driving kick, others with a touching melody. What element do you search for in the early production phase that'll inspire you to finish the song?
I'm all about melody. I've always started with a melody as that is what always inspires me first when making a track. The melody is the 'face' of a track….
Speaking of production, System F – Out Of The Blue single-handedly and overnight changed trance. 1998 and 1999 saw you release multiple genre defining singles and remixes. Where did you find the inspiration to become so creative and reshape the trance sound?
Thanks. It's humbling to hear this comment. I don't know where I find the inspiration to be honest.  It can be anything in daily life. But in the case of Out Of The Blue and the wave of tracks that came after, it was gear. New gear that not many people had yet. So I was lucky to come up with a unique sound, and I capitalised on that. I just know that I am very lucky to be able to have a job that I love and have people appreciate what I do. I guess it's comments and questions like this that keep me working and keep doing what I do.
Next one is a two-part question. What track do you feel had the biggest impact on your career? Which track do you regard as your proudest moment in the studio?
I guess it will always be the track System F – "Out of the Blue"… It was the first track that opened major doors for me. My proudest moment in the studio was probably when I finally signed off on Blueprint. That was a real product of passion.
On your social platforms, we constantly see photos and video snippets of you in the studio. What are you working on currently?
I'm working right now on the remixes for some of the Blueprint tracks, Gouryella 2.0 as well as a few projects which I will hopefully be able to share in a few months.
The summer season is in full swing. Where can fans expect to see you perform over the coming weeks and maybe hear some of the newer material?
I will be doing quite a few festivals, Ibiza and lots more. It's best to check out ferrycorsten.com for tour dates. I've been busy with Blueprint and have some great remixes and edits for the show.
Before we leave, I wanted to give you the opportunity to leave a message for your fans. 
Thanks for supporting and believing in me guys. Without you guys, I would not be able to do what I do.
Thank you again for taking the time today to sit down with us. We wish you all the best going forward with the Blueprint and Gouryella 2.0 shows, and looking forward to sharing the dance-floor with you!
Thanks so much.
---
Connect with Ferry Corsten on Social Media:
Website | Facebook | Twitter | Instagram | SoundCloud