Stylust Beats and FLY have conjured up a special spine-chilling release for this Halloween with the Batshit Crazy EP!
---
For well over a decade Stylust Beats has been jolting the bass scene with his unique brand of heavy West Coast bass. Currently, the mastermind behind Sleeveless Records is on his Batshit Crazy Tour, showcasing tracks from his brand new Batshit Crazy EP, out today!
Stylust Beats has continued to reach listeners of all sensibilities by forging his own space and blurring the boundary between genres, fusing them with hip-hop hooks and filthy dubstep sounds. Anyone who's seen him perform knows he's also a skilled turntablist whose live shows are just as fresh as the beats he's churning. 
Stream Stylust Beats & FLY – Batshit Crazy EP on SoundCloud:
The three track EP opens with a hip-swaying, trap style banger naturally dubbed "Batshit Crazy". It's a blazing tune produced with heavy bass counterpart FLY that features deep wubs rolling thick beneath a pounding beat and dancing bed of layered synths, groovy percussion, and lyrical chops. Stylust and FLY give the spooky track its distinctive flow with a syncopated touch that keeps heads bobbing with every play.
The second tune, also co-produced with FLY, features the talents of skilled BC singer-songwriter Gisto. "The Heartbreaker" has a more melodic touch than the others, with whimsical lyrics calling out in longing, and flowing through choppy synths with a neck-cranking beat.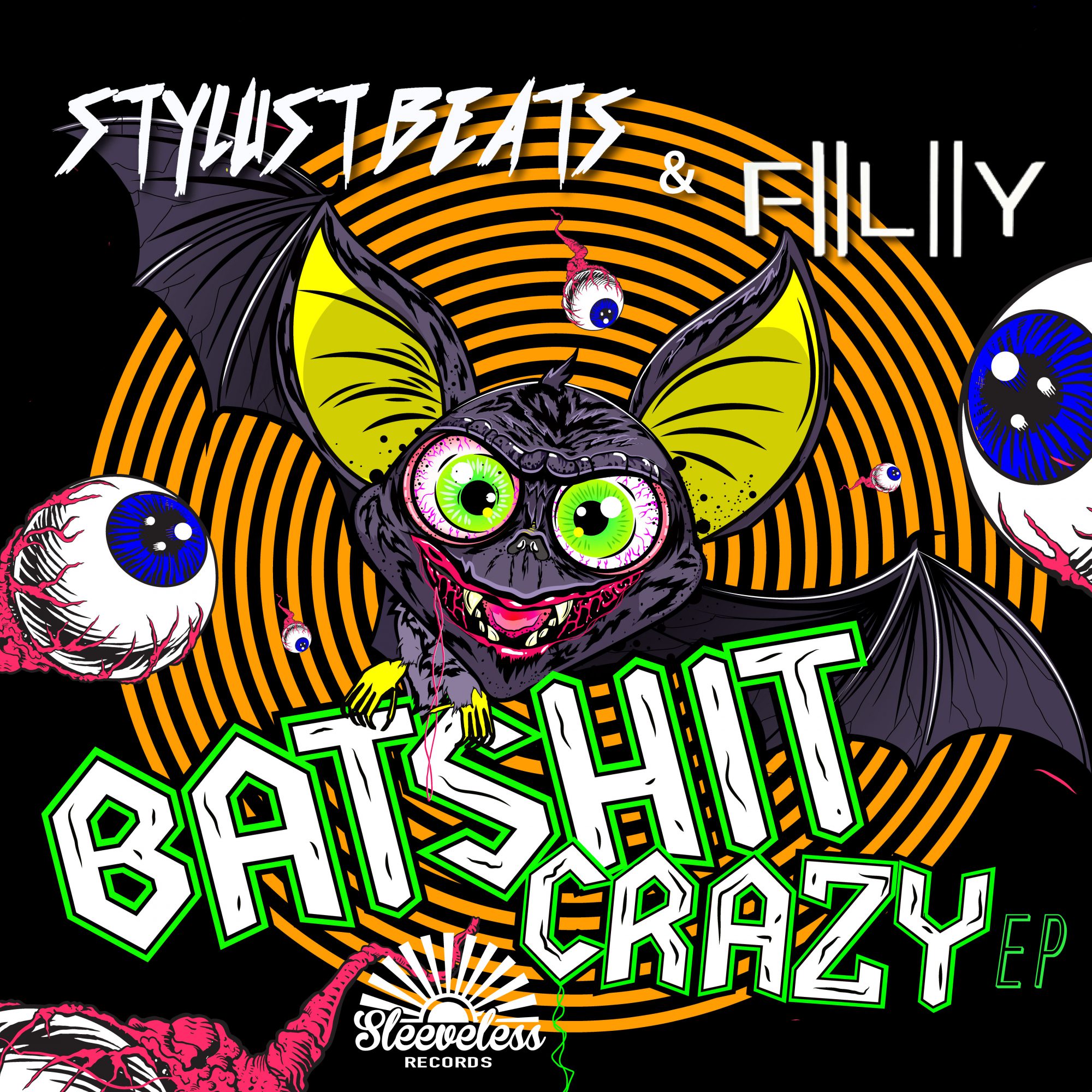 The EP's final track is a dark dub rework of the first with its own eerie flavor. It's well-suited for Halloween, creeping like the leitmotif of a dark character with menacing undertones. This "Batshit Crazy (Dub Mix)" feels deeper than its predecessor with its sub-bass wubs more heavily pronounced, yet it maintains the same killer refrain.
Stylust Beats is a master at creating timeless tunes that rock sound systems well past their releases. Batshit Crazy is perfect for Halloween, but its tracks will certainly persist to see this season many times over. Check it out, and try to catch him on tour if you can!
---
Catch Stylust Beats on his Batshit Crazy Tour!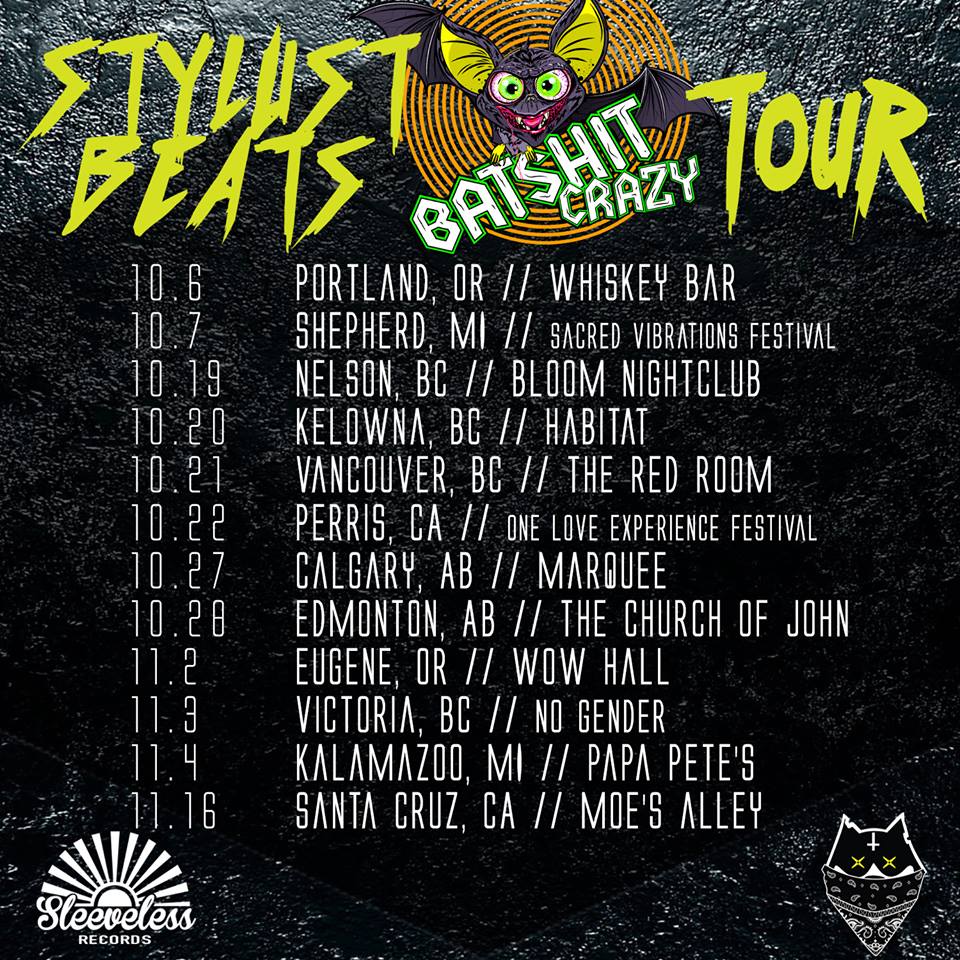 ---
Connect with Stylust Beats on Social Media:
Website | Facebook | Twitter | Instagram | SoundCloud
Connect with FLY on Social Media:
Facebook | Twitter | Instagram | SoundCloud