Meet Gary Kee in this week's #IDSpotlight!
---
Name: Gary Kee
Rave Name: fractal
Age: 42
Hometown: Hillsboro, Oregon
Current City: Hillsboro, Oregon
Occupation: Process Engineering Technician in the solar industry
Twitter: @fractal74
Facebook: Gary Kee
Instagram: @fractal74
---
What was your first electronic music event?
September 2nd, 2011. It was a Deadmau5 show in Vegas during the Meowingtons Hax tour. He was playing at the Chelsea Ballroom inside the Cosmopolitan, which was actually much bigger than I thought it would be, and the sound was pretty good too.
One of the opening acts was this new guy named Zedd. His set was super fun and my wife and I instantly became fans. It was also Zedd's birthday, and the whole crowd sang happy birthday to him.
What/who influenced you to attend your first event?
I was into electronic music a long time ago, like back in the 90s. But, being the introverted person that I am, I never sought out shows of any kind. Over the years I got into grunge, metal, classic rock, and went to a few concerts for those genres, but never a rave. I still listened to the music occasionally, but again, I never sought it out.
Around 2010, I decided I needed to make some healthy changes in my life, so I started working out. To keep me moving, I created a few Pandora channels with electronic music. There were a LOT of new names that I had never heard of, but they were creating very fun and interesting music.
The more I listened, the more I felt I needed to experience this stuff in person. It just so happened that Deadmau5 had a show in Vegas during a trip we had already planned. I bought the tickets, went to the show, and had a great time! I was pretty happy to see that there wasn't a lot of actual "dancing" since I couldn't dance to save my life. I'm working on it though.
What is one moment from an event that was special and why?
I have a few moments that were really special to me.I have a few moments that were really special to me.
1) Seeing Bunny from Rabbit in the Moon perform on a small stage at EDC Las Vegas in 2012.I had listened to a lot of Rabbit in the Moon in the 90s, so getting to see Bunny perform on a small stage was a real treat. The best part of that experience was when he did a stage dive into the crowd!
2) Seeing Astral Projection perform at EDC 2014. Back when I discovered I could download music from the internet, Astral Projection was the first electronic music I acquired. I had never heard anything like it before, and I fell in love with it instantly. The Goa-trance / psytrance sound will always be one of my favorites because of these guys. Seeing them perform nearly 20 years after I had first heard them was something special. These are the guys that got me hooked.
3) Kissing my wife, Sara, at EDC Las Vegas 2013 while Above & Beyond played Thing Called Love. I had just started listening to A&B a few months before EDC 2013 and wanted to make sure I caught their set. When the crowd started singing along and the heart visuals surrounded the kineticFIELD, I felt love in a way that I never had before. I held my wife's face and pulled it to mine, and I kissed her like I had never kissed her before. I think she was a little surprised, but in a good way.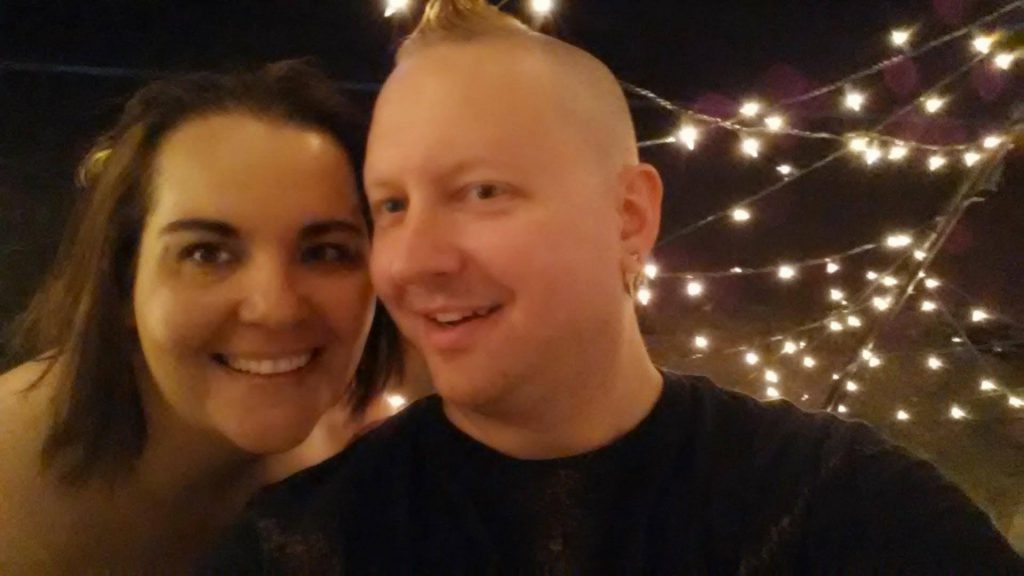 What is your favorite festival or event?
EDC Las Vegas will always be home, but we recently went to ABGT250 at The Gorge in Washington State. The vibes at that event were amazing! I think the Anjuna crowd really is the nicest bunch out there. MiddleLands was my first camping festival, and that was pretty awesome too.
What is your favorite electronic song and why?
"Cthulhu Sleeps" by Deadmau5. It's not just a song, but a story told through music. Some people think you need words in a song to really convey a message, but I don't think that's the case, and this song is a perfect example.
It takes you on a journey deep into the ocean where dead Cthluhu is dreaming. You can feel him awaken and rise. It's a really great piece of work.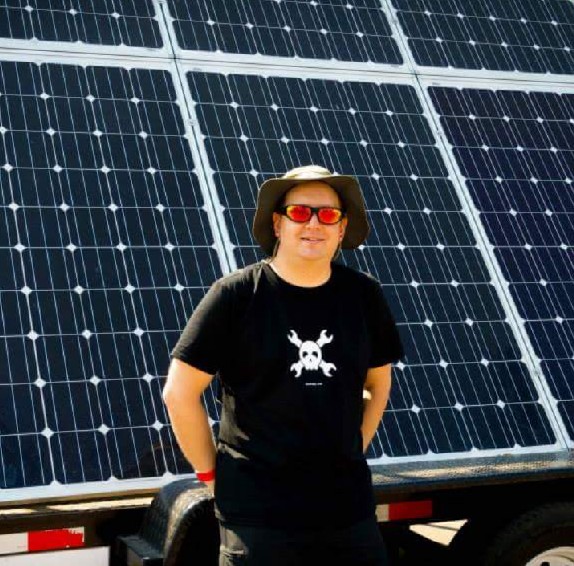 Who are your favorite artists?
Above & Beyond, Deadmau5, Pink Floyd, Tori Amos, Daft Punk, Eric Prydz, Johnny Cash, AC/DC, New Order, Weird Al
What are your favorite genres?
I've always enjoyed progressive trance and house, but I'm really starting to enjoy some of the deep house stuff. Psytrance is great if I'm in the right mood.
What do you feel your "Identity" is in the electronic music community?
Lately, I've been known as the EDC countdown guy! A few days after EDC 2016, I made a post in the Unofficial EDC Reddit Electric Daisy Carnival Facebook Group with just a number: the number of days until the next EDC. Then, I posted the next day. Then the next day and so on.
Eventually, people caught on and started having fun with it. I honestly started it as a joke, but quickly realized it wouldn't be funny unless I took it all the way to day 0, which I did.
The added benefit of the daily posts was that it kept people talking and interacting every day, which helped build some fun hype for EDC 2017 and helped people get to know each other before we all arrived in Vegas.
Also, because of this countdown thing, I've had random people come up to me at EDC, ABGT250, and even our local club here in Portland asking "are you, Gary, the countdown guy?" It's a little surreal, but I enjoy it.
Is there anything else you would like to add about yourself for the readers?
I got to admit, I originally felt a little weird being in my 40s and going to events where technically I'm old enough to be the father of most of the attendees. But the people have always been super cool and accepting, and I'm really thankful for that.
In a way, going to dance music festivals makes me feel like I'm making up for lost time by not seeking out the rave culture when I was in my teens. But I also feel like I found the rave culture at one of the best times in my life. If I had found it earlier, I'm not sure I would have had the same appreciation for it that I do now.
---
Do you want to be featured in our weekly ID Spotlight segment? Click HERE for the submission form!