Get the lowdown on tech house artist Ben Dragon!
---
Beginning his career in Los Angeles, Ben Dragon gained experience in the recording studio while working alongside some of the top artists, engineers, and producers in the scene. It was there that he developed his passion for house music and the infectious style we hear today.
It was in 2015 that Ben Dragon launched his own imprint, Fire To My Ears Records, and set off on his journey of releasing quality beats and dominating the tech house scene.
Debuting at ADE in 2016, his unique style was seen for the first time on an international level. Since then he has released a solid list of singles, remixes, and most recently the Supernatural Selection EP which we simply can't get enough of.
Listen to Ben Dragon's exclusive Fall Frequency Mix and read on for our chat with this artist who any tech house lover should be tuned into!
Stream Ben Dragon || Fall Frequency Mix on Mixcloud:
---
Your sophomore EP, Supernatural Selection, is full of some quality tech house grooves that are almost hypnotic in nature. Was there a different approach to this EP than your first release SEXXX TAPE?
Definitely! With the first EP, I was trying to experiment with incorporating a lot of my different musical influences like Pop, R&B, Hip-Hop, and Soul into House Music. It was my first time trying to create a complete body of work and I wanted a universal theme that told a story when listened to from start to finish.
My goal was to reach a wide audience that included both underground music heads and those who enjoy mainstream music.
As I started playing more shows and attending more underground events, I started paying closer attention to what was making the dance floor explode and what kind of grooves would give me that nasty face…you know the one you get when you're like "Damn, this tune is sick!"
It sounds obvious, but what a lot of people don't realize is just how different a record sounds in a club than on your computer or headphones.
Keeping that in mind, I started figuring out how some of my favorite underground club records would translate from the studio to the stage. I began crafting grooves that would hit me the way I wanted to feel when I'm on the dance floor. As a dancer, I just love bouncy grooves that make you want to JACK. 
With Supernatural Selection, I started combining some deep bassy grooves designed for the club with non-traditional songwriting that was spacey and weird but fun and memorable.
When producing the tracks like "Nine To Five" and "The Girl From Outer Space", did you build the tracks with the vocal segments in mind, or did those come later?
For me, once I figure out a good vocal I can usually build an entire song around that concept and things flow pretty easily from there. Sometimes I already have a vocal in mind, but with these two tracks, I first started creating a basic groove and vibe which then inspired me to write those lyrics.
Having self-released the Supernatural Selection EP on your own label, Fire To My Ears Records, do you prefer handling all aspects of the release as opposed to working with a major label?
Having my own label has really opened my eyes to how much work it takes to put a record out properly. In the process, you learn so much and really start getting a feel for how you want things to work.
The great thing about it is that I can release whatever I want and I know exactly when it's coming out–I have full control over everything. With a big label, you don't have control over when things get released or how it gets promoted. I'm enjoying the freedom but there are pros and cons of each side.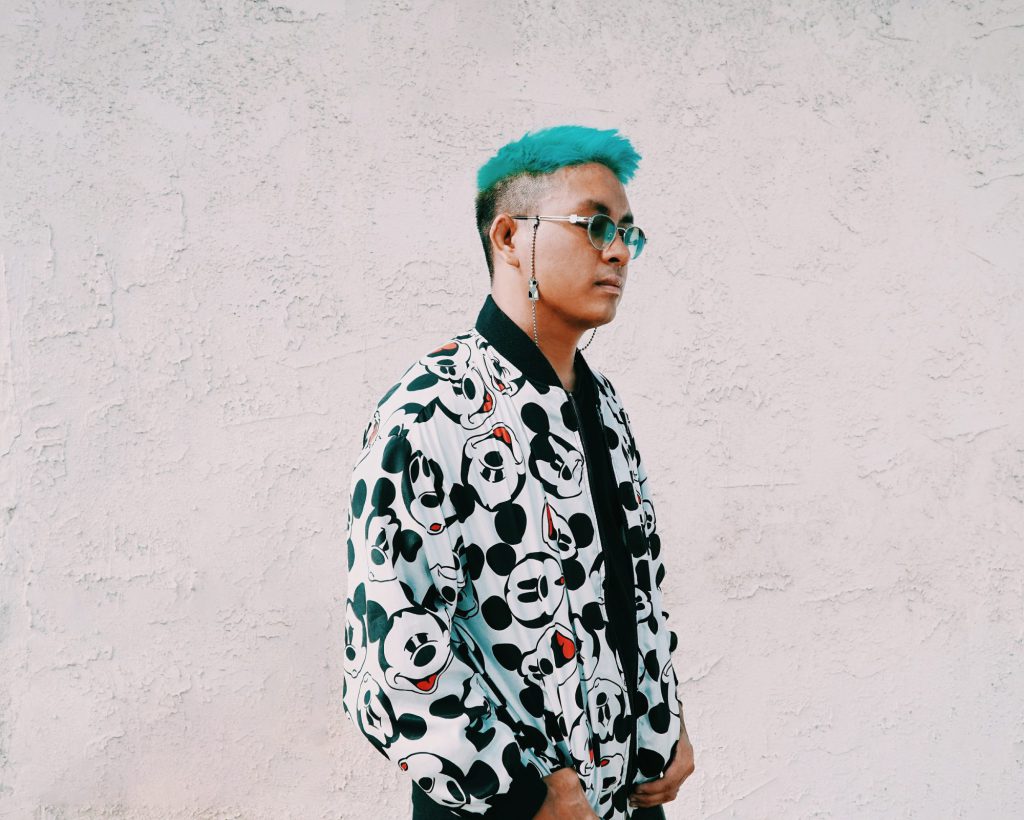 What is your production process like? Is there a specific type of setting you like to be in or equipment you like to use when working on your beats?
Personally, I am horrible at mixing with headphones! I mix better on proper studio monitors. I don't have a big space so I have these Neumann KH 120 A monitors and they sound amazing for small speakers.
Usually, I start with building up the drums and the groove and making sure it's hitting right. I have an Ableton Push 2 that I use for pretty much everything now. It's an amazing piece of gear that I can get inspired by quickly. From there I just find one thing to spark off a storm of ideas.
A lot of times it's an idea for a vocal or a synth that kicks it off for me. I'm starting to collect more analog gear and recently picked up a Moog Subsequent 37. It sounds incredible!
Where has been your favorite venue or show to take the stage at so far in your career, and is there a dream venue or event you'd like to play in the future?
One of my favorite places to play is at FOCUS in Orange County. There's such amazing talent that comes through there including most of my favorite DJ's from around the world. I went to school in Irvine so I would be at FOCUS every week dancing in the club. That's where I really started sparking my love for house music again.
When I got invited to play I had an amazing time coming full circle to where it started. The energy in the room was insane from start to finish!
One place I'd love to play is at Exchange LA. There are good vibes and the sound system is banging. I also think it would be amazing to play at Panorama Bar in Berghain! That place is unreal.
You debuted at ADE last year, which is one of the biggest events in the electronic music scene. What was your experience like, and were there any specific lessons you learned while in Amsterdam?
It was pretty crazy–I had never seen anything like it. The whole city becomes a giant party. That week I did five different sets and had to learn how to organize my music really good to get through them all. It was the first time I really started to pay closer attention to what effects each song had on the dance floor, how to read the crowd, and how to control the energy level in the room.
What has been your biggest struggle as an artist so far in your career?
Growing up, my desire to pursue a career in music was never supported by my parents. I had to be able to financially support myself in order to give myself the freedom to pursue whatever I wanted.
Anything that I wanted to learn, I had to do myself and it's been that way since the beginning. I've taught myself how to mix, master, produce, DJ, write songs, learn instruments, create artwork, learn how to run my label, etc the list goes on.
It definitely helps to have people around you can trust to support your vision. In the end, it's become one of my strengths because I've been forced to step up my game in every way.
Recently, I've been blessed to be working with some great people who support me. I think the more you really put yourself out there, people begin to notice and you start attracting the kind of players you want on your team. I'm definitely still just getting started!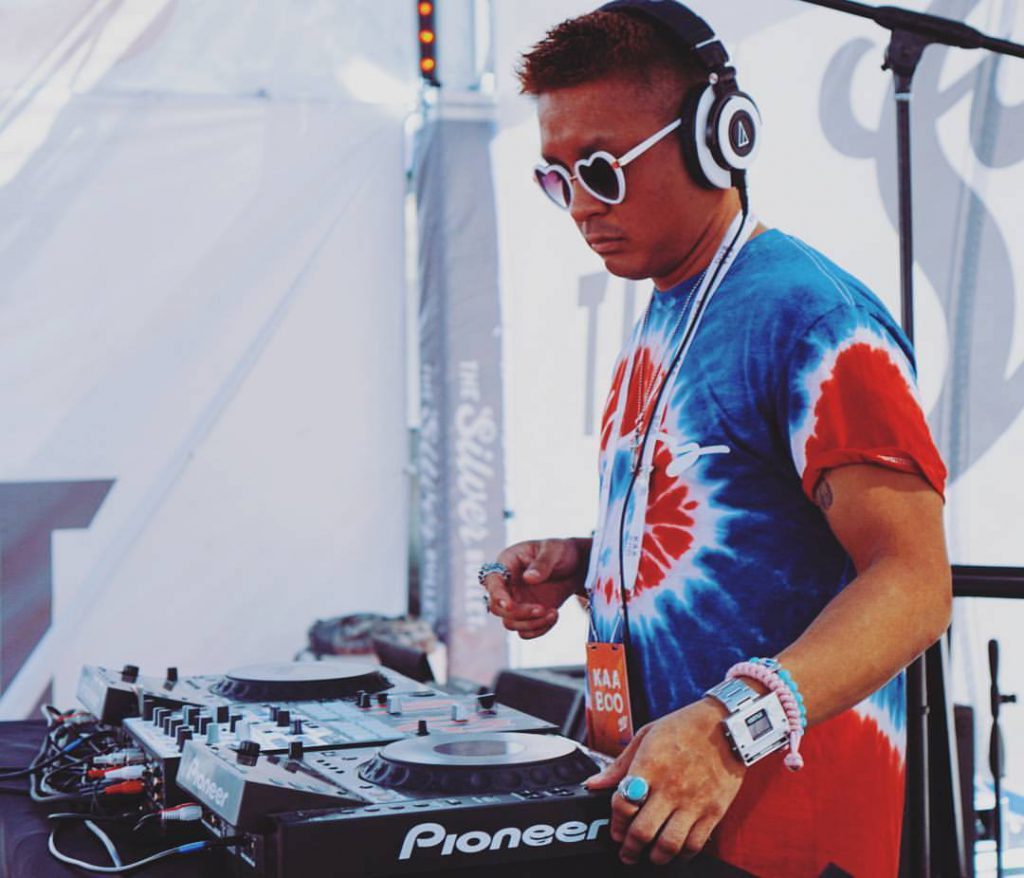 Who are the three most important influences in your life and why?
God is always first. I always have so much to be thankful for and I'm blessed with the gift of music which affects people in so many ways that you can't imagine.
Musically, my biggest influence is Michael Jackson. He was able to impact so many people in a positive way and his music is absolutely timeless.
Another really important influence in my life is my Dad. He's one of the hardest working people I've ever known and sacrificed a lot to give our family a great life.
All your releases bring with them a space-y, alien vibe with them. If you could travel to any distant planet or galaxy to play a set, where would you put in as the destination coordinates?
Since I was a kid, I've always been completely fascinated and obsessed with space. It's just such a mind-blowing expanse that's impossible to fully comprehend. We are barely trying to get to Mars now and our solar system is just a drop of water in a massive ocean!
I'd definitely love to visit the Star Wars galaxy and throw a crazy rave with the rebels when they defeat the Empire! 🙂
Finally, what are your favorite pizza toppings that make up a perfect slice?
I'm allergic to wheat, it sucks! So over the years, I stopped eating it and I have become a connoisseur of gluten-free pizzas [Laughs].
The challenge is recreating a dough that has the same kind of consistency as normal bread. Once you get that down, I'm partial to the classics–pepperoni, sausage, and mushrooms.
---
Connect with Ben Dragon on Social Media:
Website | Facebook | Twitter | Instagram | SoundCloud | YouTube