Justin Jay's sophomore album, Home, takes us on yet another fantastic voyage – but this one is completely different from the first.
---
Several years ago, Justin Jay came roaring onto the scene and made everyone sit up and take notice. The young producer was quickly signed to Dirtybird and released a slew of incredible tunes, and earned a reputation for throwing down some of the most reliably awesome live performances around. Given his exceptional track record, the expectations for Home, his second album, could not have been higher.
In the midst of his burgeoning success, Jay still wasn't feeling quite right about things. Incredible as his success was – he'd released his first album, Fantastic Voyage, to critical fanfare and was touring the globe – the stress and anxiety were just too much. He pulled his tour dates and moved back into his parents' house to take a breather.
From this unlikely source of inspiration came Home, an album that clearly reflects so many of the emotions that he was feeling at the time of its writing. It shows through in the raw quality woven throughout the tracks on the album – something that hadn't really been a big part of his work in the past.
The result is a journey entirely unlike the one before it, but just as well crafted and incredibly inspired. For many artists, moving onto a second album can be a daunting endeavor, and a good number of them don't manage to parlay that into continued success. After listening to Home, I'm convinced that this is more than just a second artist album. It represents an entirely new form for Justin Jay, and one that exhibits a depth and maturity that I was not expecting.
Stream Justin Jay – Home on SoundCloud:
Stream or purchase Home via your favorite digital platform.
---
From the very first track, it is immediately apparent that Home is intended to be a wildly different listening experience from its predecessor.
After Justin Jay's last album, Fantastic Voyage, I definitely had a set of expectations from the young producer: funky, grooving house music with complex instrumentation and a penchant for the unexpected. I think it's fair to say that he hit all those marks on his second album, but in a completely different way than he did so on the first – and that is by no means a bad thing.
As if to exemplify just that, "Home Pt. 1", the first of two parts on the album, begins in a way we haven't heard before. A light, gently picked guitar rhythm begins, and not long thereafter, we're greeted by the sound of a chorus of voices, chanting together. Are they saying, "Home?" That can't be a coincidence, and I'm sure it isn't. It's a detail that you'd miss entirely if you hadn't taken note of the title.
It's this kind of intention that lays the groundwork for the entire album: an artistic choice that infuses every last second of music with a deeper meaning if you only listen just a little closer.
Throughout the various tracks on the album, Jay provides a window into his mental state, such as it may be. He uses a variety of different approaches to convey his message, from lyrical turns that explicitly spell out his feelings to production elements that give the listener cues about what it might be that he's experiencing. It's a layer of nuance and subtlety that is all too often missing from electronic music, and a welcome one, at that.
In some cases, that consists of pairing an upbeat, happy track with lyrics that reflect a darker, less joyful undertone. This effect is evident at first in "Can't Hang", where a lighthearted, almost whimsical piano line starts us off, overlaid on top of a production that is decidedly upbeat. But if you listen more closely, the lyrics tell a different story entirely, reflecting a level of anxiety in trying to deal with everything Jay has going on. Perhaps he's meant to evoke the brave face he's trying to put on while keeping it together? Only he knows for sure.
Conversely, "Stuck Inside My Head", the album's second single, is positively infused with audio cues that hearken back to the track's lyrics. The track tells the story of a man at the end of his rope, the production alternately blending together an array of discordant instrumentation and dropping out almost entirely save for the lyrics and a bassline. The effect is overwhelming, imparting the listener with the cacophony of a constantly racing mind that is simultaneously terribly alone. It's incredibly well done, and probably my favorite track on the album.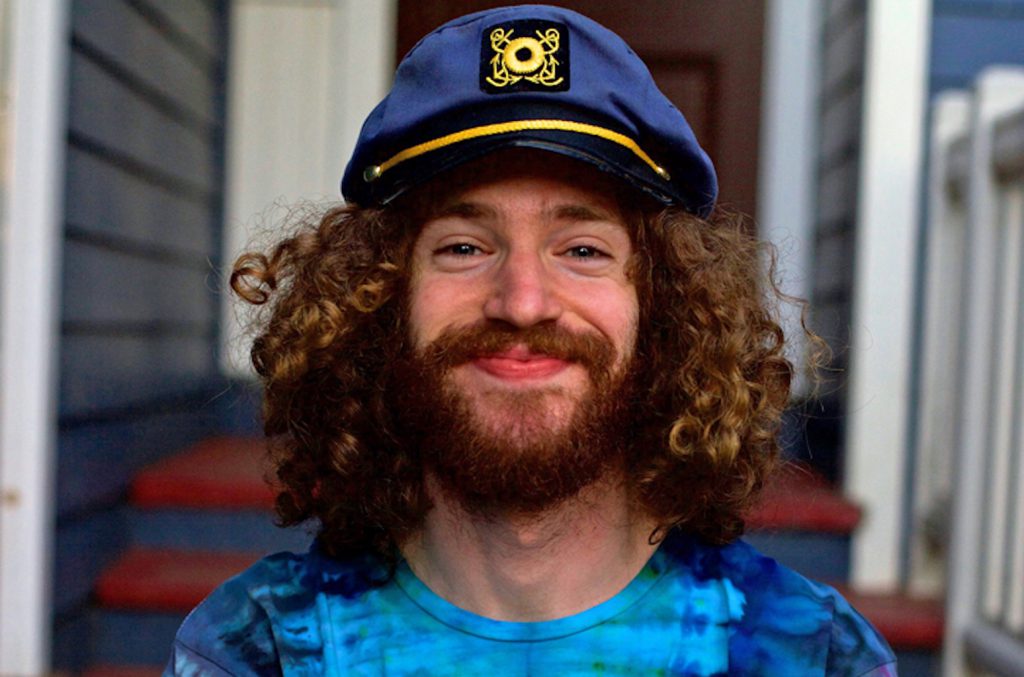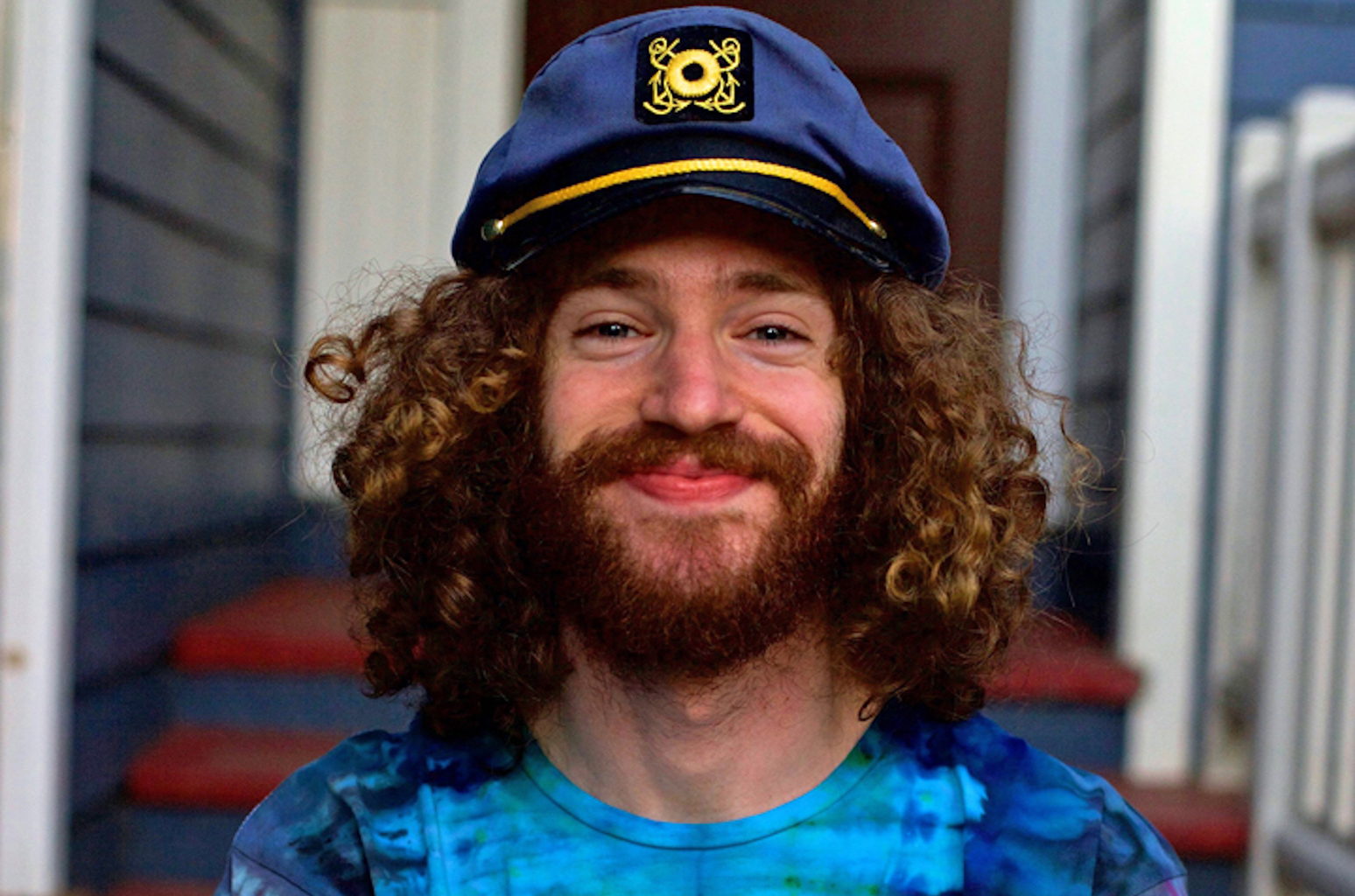 Home features truly fantastic instrumentation, which gives each track a distinctly different feel while still holding close to the overall theme. Each track feels like its own adventure, but the album as a whole takes the listener along for a fantastic and unexpectedly cohesive ride.
As you listen from start to finish, the sheer variety of the instruments used and the way that they are combined boggles the mind. "Ease Up" featuring Josh Taylor, uses a mellow, airy guitar line to convey a sense of lightheartedness with the aid of twinkly synths, while "Time", a psychedelic rock-inspired track ranges from cheerful, upbeat guitar to something you'd listen to on an acid trip while following the Grateful Dead around the country in your VW van. "Apologies" is yet a different sort – a multi-layered lo-fi tune that utilizes a more electronic range of instruments. Each and every track has a different musical story to tell.
"Drive" is another departure. With the most urgent pacing of any track on the entire album, it perhaps conforms most closely to what one might expect from an electronic album. Borrowing its industrial feel from powerhouses like deadmau5 and protegé BlackGummy, it's so far removed from anything else on Home that it almost feels like it belongs elsewhere. But somehow, combined with the other tracks, it perfectly fits as a piece within the album. I found myself ready to be hypnotized by its rhythms and get down with its singular grooves.
Rounding out the back half of the album is "One Day", featuring the extraordinary vocals of collaborator Hila Plitmann soaring effortlessly over moody, echoing strings. The introduction of this track might represent the most astonishing musicianship throughout Home – and then it drops into something entirely unexpected, upbeat, and strangely beautiful. Listening to it, I couldn't help but break into a smile.
So did Justin Jay's sophomore effort live up to the considerable expectations?
I can say, enthusiastically, that my expectations were not just met, but exceeded. I'll be the first to admit that Home was not what I expected from a Justin Jay album; after listening to his music for years and experiencing a number of different live shows, I had something specific in mind when this album first came to me, and it is not that at all. But with that in mind, I have to admit, I'm charmed – the exceptional musicianship, the attention to detail, and the raw, powerful emotions displayed within have me completely captivated. I can't wait to hear what comes next.
---
Justin Jay – Home – tracklist:
Home Pt. 1
Ease Up ft. Josh Taylor
Can't Hang
Stuck Inside My Head
Time (Prelude) ft. Benny Bridges
Time
Flowers
Cool
Apologies
Hey My Friend
Back On Track ft. Josh Taylor
Drive
One Day ft. Hil Plitmann
Home Pt. 2
---
Follow Justin Jay on Social Media:
Facebook | Twitter | Instagram | SoundCloud
Follow Fantastic Voyage on Social Media: