Not sure who to catch at Dirtybird Campout? Get ready to dance your booty off to these artists!
---
Over the past two years, Dirtybird Campout has won my heart and become one of my favorite events that I attend. While the venue may have changed and made the event a much further journey than the past editions, the lineup is just as stacked as ever with names I can't wait to catch. Having two stages this year will inevitably cause some conflicts with set times and make us all wish we had a time travel device to catch every minute of the music.
Knowing that we will all be making some tough decisions at Dirtybird Campout this year, here are some suggestions for artists to catch. Let us know who you are most excited to see in the comments!
Grant's Top Picks at Dirtybird Campout 2017
---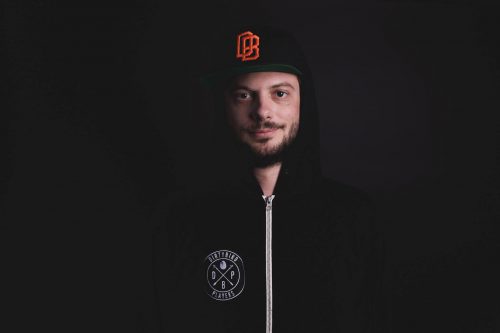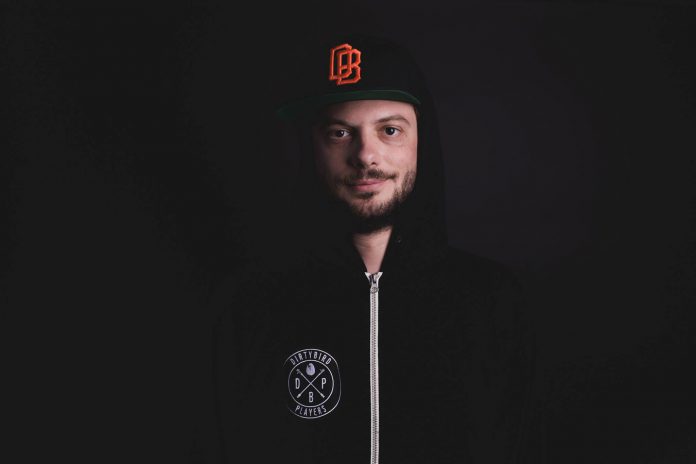 Sacha Robotti
Facebook | Twitter | SoundCloud
If you've had a chat with me about Dirtybird artists I love in any capacity, you more than likely have heard me drop Sacha Robotti's name more often than not. It is no surprise that he is here on my list for Dirtybird Campout this year, but you totally catch his set. Playing the event this year in the middle of his epic SlothAcid Tour, if you haven't caught him yet you've been seriously missing out. The sloth aficionado has been blowing us away with his releases too, as he debuted his solo EP, Melato Nina, on Dirtybird this year and also received love from Insomniac Records and more.
Check out our interview with the self-proclaimed sloth aficionado to get to know him ahead of his set at Dirtybird Campout!
---

Walker & Royce
Facebook | Twitter | SoundCloud
Coming off a hot summer that brought about the release of quality tunes like "Take Me To Your Leader" and "Rub Anotha Dub", Walker & Royce made their mark on the scene in a huge way. This was only bolstered by the announcement of the Self Help album and tour, which has been taking the duo all over Europe before finally landing back in the United States for Dirtybird Campout.
One of my favorite duos in the electronic music scene right now, I highly recommend you catch their set or at the very least visit their "Self Help" booth to meet them! I love the fact that each of their tunes has such an infectious groove that makes me wanna bump along with the beat. Stream their track "Take Me To Your Leader" below, and get ready to blast off with their set at Campout!
---
Ardalan b2b Worthy
Ardalan: Facebook | Twitter | SoundCloud || Worthy: Facebook | Twitter | SoundCloud
This pick is a tough one since they are playing during Papa Claude's set, but both Ardalan and Worthy have seriously impressed me with their music so here we are.
Providing his masterful mixing skills to the Dirtybird Campout West Coast Compilation album this year, Ardalan isn't just an awesome DJ but a quality producer as well. His All Night Long EP that was released earlier in the year has been one that I have consistently returned to when looking for quality tracks to play out anytime. His set from last year's edition of Dirtybird Campout is one of my favorites, so I'm excited to see what he can do with Worthy behind the decks too.
Worthy is notable in his own right, as the label boss of Anabatic Records and one of the original Dirtybird Fam. He dominated this Spring during his tour, One on One, playing sets all over the country with a notable list of special guests too. His release of "Move That" was featured on the This Ain't Bristol Compilation this summer, and is a quality jam. I had the pleasure of catching some of his beats out at Burning Man this year, so don't sleep on his b2b with Ardalan.
---

Bleep Bloop
Facebook | Twitter | SoundCloud
While I love me some house music, one of the things I love about the past two lineups for Dirtybird Campout has been that they also feature some artists in bass music to help break things up. Bleep Bloop is one of the artists I'm stoked to see because he is an artist I consider to be one of the movers and shakers of the bass music scene. Whether he's releasing some solo jams or collabing with other notable artists in the bass music scene like G Jones, his music always pushes the boundaries of heavy bass.
If you're looking to get blasted off into outer space, Bleep Bloop is going to be the artist to do it. Check out his recently released track "The Fifth Pupil" off the upcoming EP of the same name which is set to be released on October 13 this year.
---

Cut Snake
Facebook | Twitter | SoundCloud
If you're looking for a solid set to dance to at Dirtybird Campout, I highly suggest catching Australian duo, Cut Snake! If you haven't been tuning into their music you've been missing out, as they have some quality releases that will get any dance floor moving. Originally surfing competitors Down Under, we couldn't be happier that they took up music production and DJing to bring these sweet sounds to our ears.
One of the best ways to catch the vibes they bring with their sets is to listen to their radio show Sea Circus, which is released monthly and features some solid guest mixes too. Check out their track "Stomp" below, which was featured on Insomniac Records' EDC Las Vegas 2017 Compilation!
---
Connect with Dirtybird Campout on Social Media:
Website | Facebook | Twitter | Instagram | SoundCloud | YouTube
Featured Photo Credit: Get Tiny