Ardalan talks Fantastic Voyage, Dirtybird, and the brand new EP, All Night Long!
---
Tehran-born, San Francisco-based DJ and music producer Ardalan Noghre-Kar, simply known as Ardalan has just released his latest EP titled All Night Long. The three track EP on Justin Jay's label Fantastic Voyage is somewhat of an ode to the 1980s/early 1990s with its two remixes of Mary Jane Girls and Fat Larry's Band. In addition to the remixes, Ardalan has also included his track titled "All Day Since Everyday" that you may remember from his Dirtybird Campout 2015 set. With the release of the All Night Long EP, Ardalan is set to have an amazing 2017 with several tour dates lined up with his fellow Dirtybird Players across the U.S. Stream the EP below, and for those of you interested in learning more about this tech house messiah, read on!
Stream the All Night Long EP on SoundCloud:
Purchase Ardalan's All Night Long EP now on Bandcamp, HERE!
All Night Long EP Tracklisting:
Mary Jane Girls – All Night Long (Ardalan Edit)
Fat Larry's Band – Act Like You Know (Ardalan Edit)
All Day Since Everyday
---
What is it about the 1980s/early 1990s that captivated you to remix Mary Jane Girls' 1980s classic "All Night Long"?
I'm just really intrigued by time and the late 70's and 80's produced some of the funkiest jams of all times. I first heard this song on GTA Vice City when I was 13 and it opened the door for me to a whole world of music I did not know about! I wanted to make a bootleg for my sets and thought it was right to bring the Mary Jane Girl's back from 1983!
How did you come up with the idea to sample Aaliyah's "Are You That Somebody" with Fat Larry's Band's "Act Like You Know"?
I always wanted to do an Aaliyah re-edit but never found the right moment and after doing the Mary Jane bootleg, I figured I need to go all out and I got crazy with this one and felt it was perfect to use Aaliyah with "Act Like You Know". It turned out really cool with the lyrics too.The Call and Response from Aaliyah and Darryl Grant (Fat Larry's Band) made it feel magical.
After playing "All Day Since Everyday" for the past 2-3 years, what motivated you to release it now on the All Night Long EP?
I sat on it all day(no puns intended) and wanted to find a place for it but never got to pushing it for release. I made it when I was in college and just forgot about it. A lot of people asked me for it over the years and I didn't realize that its been almost 6 years since people heard it on Shadowchild's essential mix so I was like it's time to let it go.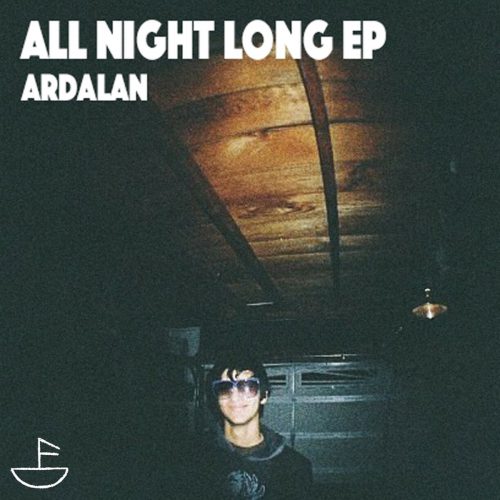 This EP is somewhat of a departure from your typical sound, is this a sign that you'll be exploring new genres in the future?
I like so many types of music. I also like to surprise myself.
Since your EP is being released on Justin Jay's label Fantastic Voyage, what has been your most "Fantastic Voyage"?
I have had many Fantastic Voyages. My recent fantastic voyage was Australia and New Zealand. I traveled there for two weeks with Christian Martin. It was fantastic.
On Bandcamp, Justin Jay mentions that you two "ended up at lots of janky afterparties together," could you tell us your favorite story?
Last year when I played in LA for Justin Martin's Birthday – Album Release Party. Justin Jay had us play his afterparty in a shed with Justin Martin, Skrillex, Mikey Lion and myself!  We all went b2b and didn't live till the sun came out!
How did you become a part of the Dirtybird family and why do think it's become such a huge movement?
I became part of the family after a few Golden Gate Park BBQ's and when Mr.Spock came out. I think its big because its super fun and everyone just wants to get silly and rage.
It's no secret that "Function" with Justin Martin was one of the biggest tracks of 2015, are there any future collaborations with you two in the future?
We have been both on the road like crazy but you never know!
Who exactly is "Thunderdad" or how did the name come to be?
Thunderdad is kind of like "The Dude" from The Big Lebowski but from a parallel universe. The name came from my homie and fellow producer Michael Claus who is randomly the funniest dude in the world. It stuck with me and the character himself kind of reminds me of my brother.
Being from Tehran, Iran how has the recent political events affected you as an artist?
It has affected my friends who have green cards. It is a time where bigotry is quite popular. I just hope things get better for everyone. I really want to go back and visit my family. I used to live there 10 years ago and its beautiful.
In the Smirnoff Sound Collective – Tribes episode on Dirtybird, Claude VonStroke mentions how "fun came from San Francisco" and how Dirtybird flourished due to the open-mindedness of the city itself. How has being a San Francisco native helped shape you as an artist?
I love living in San Francisco and the Bay Area. Everyone around me here inspires me. The scene is quite special. Nothing like anywhere else. It has definitely shaped me to being positive and aware of the world and I am grateful to live here.
---
Ardalan Upcoming Tour Dates:
Miami
Fri, 24 Feb 2017 /
J.Phlip & Ardalan at Heart Nightclub, Miami
Detroit
Sat, 25 Feb 2017 /
Paxahau presents: Ardalan at TV Lounge, Detroit
Miami
Thu, 23 Mar 2017 /
Dirtybird Players B2B Throwdown by Link Miami Rebels at Trade, Miami
---
Follow Ardalan on Social Media:
Website | Facebook | SoundCloud | Bandcamp | Instagram | Twitter
Featured Photo Credit: Evan Thompson