Danny Avila Talks Collaborating With NERVO, His Style Sessions, Playing In Ibiza, & More!
---
Danny Avila might be one of the younger talents in the music industry but he is highly regarded as one of the most versatile acts in the scene. Supported by the likes of Tiesto, Fedde Le Grand and more, Danny has released plenty of tunes on major labels like Spinnin' Records, Musical Freedom, and Interscope. His regular radio show, Ready To Jump!, is definitely one to tune into if you're looking for some quality beats to jam out to.
This 22-year-old Spanish sensation knows how to mix sets ranging in genres from trap to trance, and over multiple weeks this summer he proved it with his Style Sessions show. Streamed live on Facebook the show featured styles across the entire electronic spectrum, everything from trance to drum & bass, and tech house to trap.
Most recently, he teamed up with duo NERVO on track "LOCO" that is due out on October 13 for your listening pleasure. Read on for our chat with Danny Avila as he talks about Ibiza, future projects, his music-making process, and more!
Stream the preview for Danny Avila x NERVO "LOCO" on SoundCloud:
---
You were born into a musical family and have a background with instruments like the violin, guitar, and classical piano, did that make playing and getting into music easier for you? How much of that knowledge of playing instruments plays into your production process?
All of my experience with native instruments feeds into my work in one way or another. Many producers do create their work with little or no knowledge of music theory and that works great for them, but I consider it a fundamental part of my process. I feel it helps with particular little tweaks and added touches which I couldn't do without certain knowledge. This starts at the basic foundations of a song, finding the right harmonies, for instance. I like to use the piano for that since it's a great way to start.
As a fan of many different music genres from house to trap, what genre speaks to you recently in your sets?
I like to keep things as fluid as possible when it comes to incorporating different genres and different styles into both my music and my DJing. Having just finished my Style Sessions live streams on Facebook, I feel like I've been all over the place when it comes to choosing a specific genre that I want to pinpoint in particular. But I wouldn't have it any other way! If you really pushed me, I'd probably tell you that I'm quite into my Trance music at the moment.
Your Style Sessions featured you playing sets in different genres every week for eight weeks. Which set was your favorite and why?
They were all so much fun! I'm honestly just obsessed with sharing my love of electronic music with as many people as possible – it's a euphoric feeling. I wanted to share my passion for each type of electronic music and each genre means a lot to me, so it's tricky to pick a favourite. The Trance set was a real highlight – I tried to include a mix of long-standing classics and some funky new stuff which I've been loving.
The best part about that particular Session was that I just got to rock out to some of my favourite tunes right now and share them with everyone else. I don't get to play too much of that stuff at my shows so it was a treat.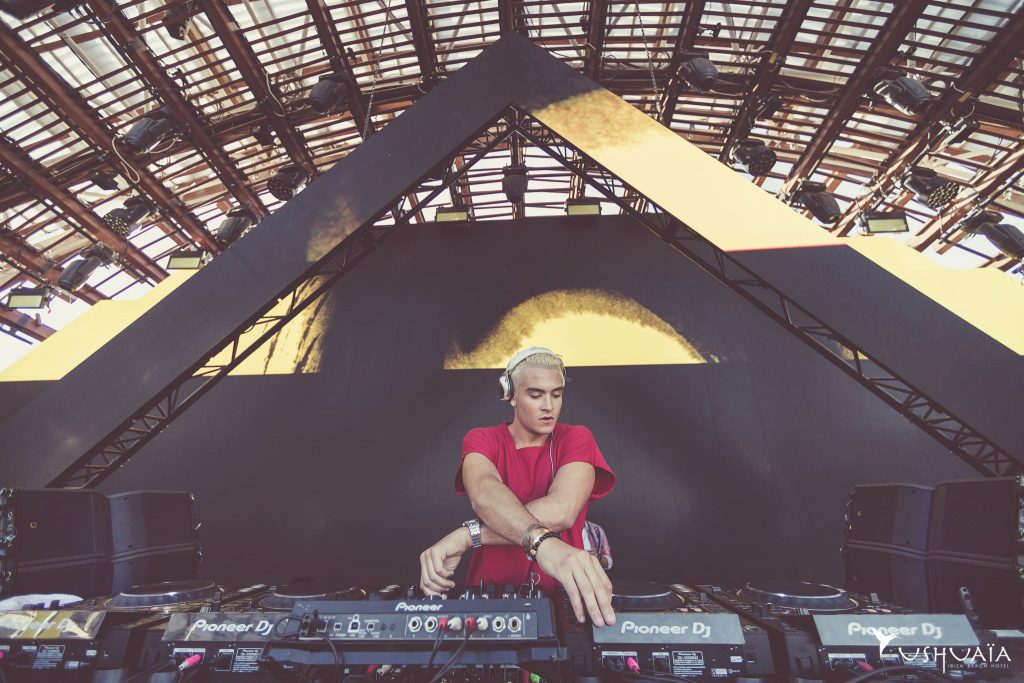 Where has been your favorite gig to spin so far this year? Any standout shows or performances?
Earlier this year I had the pleasure of playing alongside NERVO as part of their NERVO Nation shows at Ushuaïa Ibiza. Working with the girls is always great fun, plus their dedication and passion are second to none. NERVO and I have actually teamed up to write a track together which will be dropping next month. It's called 'Loco' and we've really tried to capture the energy of those Ibiza shows in the track!
You have accomplished so much already in your career, from debuting at Ultra Miami to a residency at Hakkasan in Las Vegas, what's next for Danny Avila?
If you know me, then you'll know that I love a good multitask. I rarely have less than a few projects on the go at once – I have so much creative energy that I need to find outlets for, so I try to demonstrate this in bigger and better ways. As mentioned, the latest project is this collab coming up with NERVO, which I'm stoked as hell about. Then you'll just have to wait and see! 😉
As someone who used to attend shows before becoming an international sensation, how does it feel to be a DJ now and potentially inspire other fans to start making or playing music?
I'm all about inspiration. I am constantly inspired by the artists in my field and by a huge variety of music in general, so I'm honoured to be in a position in which I can spark that same feeling in other people. I don't think I'll ever get used to it – it's a very special feeling and I strive to show my appreciation in everything I do. I always try to remember the times when I was there. It helps connecting easier and keeps me on my feet.
If you could go back in time to the beginning of your career and tell yourself one piece of advice, what would it be and why?
Get as much sleep as you can, because you sure as hell won't be getting any in a couple of years' time! Nah – as strongly as I feel about that I'd probably tell myself that it's fine to think outside the box. I do think a lot of work needs to be done in the scene when it comes to musical flexibility and the reception of certain career moves by artists, but I'm so glad I stuck to my guns and realised my passion of remaining open-minded. So I'd say: keep at it, it'll pay off in ways you can't imagine.
Tiësto is one of your biggest idols, how did the remix for his track, "On My Way" featuring Bright Sparks come about?
Well, we are good friends and I really liked the tune. So, I basically just asked him if I could do a remix for the track and he said I should go for it. It may seem as if these things need big negotiations upfront, but sometimes it's just a mail or two and then you start working. I sometimes start on a remix before I even ask and as soon as I like it I send it through to my management and if they like it as well, we contact the artist. In many cases, this works out great as well.
Are there any other artists you want to collaborate or remix for in the future?
Well actually NERVO was pretty high on my 'wish list' of collaborations! So I'm pretty elated by that one – I'm so pleased with how the track has come out. I'll always be ready and willing to collaborate with Tiësto on projects, as I've mentioned before he's one of my biggest inspirations. I'd also love to do something with Porter Robinson ever since I heard his first releases. Such a great producer.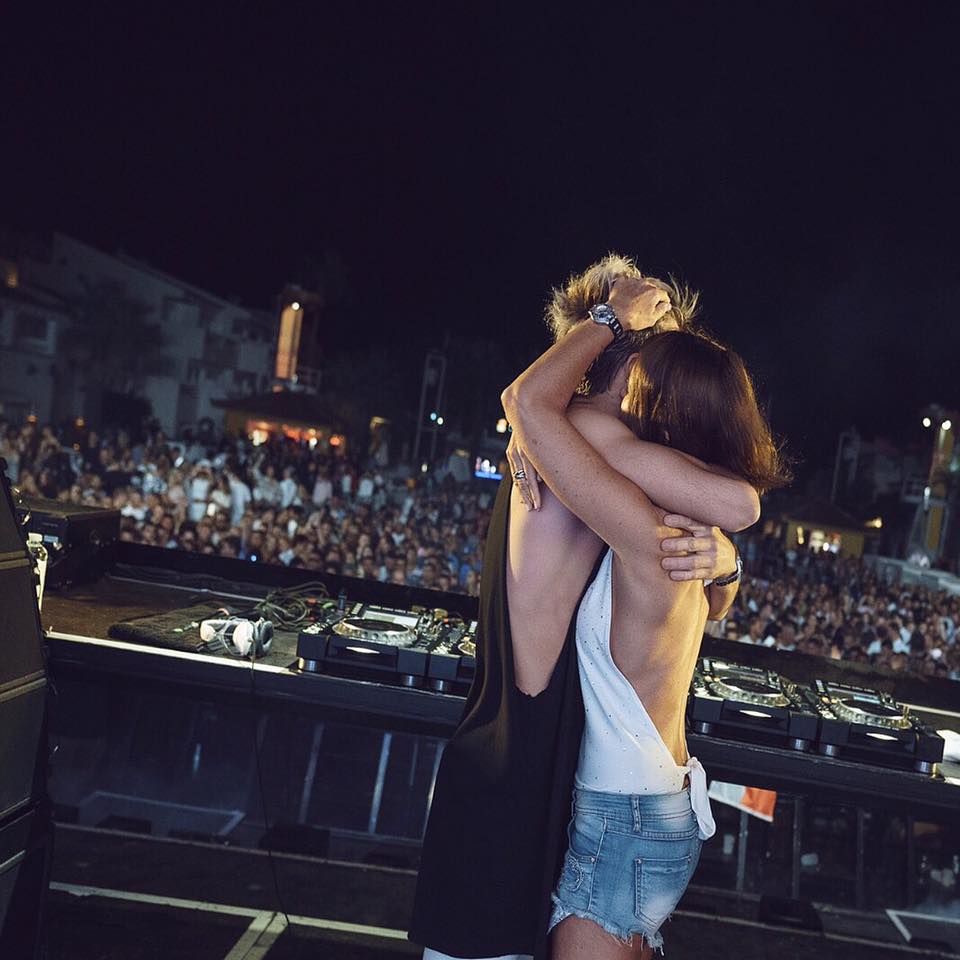 You brought your mom out on stage with you at a festival recently. How did it feel to share that moment, and how did she react?
I can't even describe to you how special that was! For both of us. It's something I always wanted to do, because where would we be without our moms, right? She was very excited, of course, so I hugged her so she felt comforted. It was great for me to be able to do that, to show what I have achieved to the people who care the most, my parents.
Finally, what would you rather win an award for, DJing or Wakeboarding?
This is a tricky one. Both of these activities are a very strong staple when it comes to who I am, what I'm made of and what I want to continue taking part in forever. Both DJing and Wakeboarding hold some really special moments for me, so I can't really compare one to the other in that sense. But since I decided to go for Djing rather than wakeboarding, then I guess winning something for being a DJ has a greater value for me.
---
Connect Danny Avila on social media:
Facebook | Twitter | Instagram | SoundCloud | Website
Featured Photo Credit: Ushuaia Ibiza