Afrojack is set to make his mark on Tomorrowland this year with eight sets that will blow your mind!
---
After having a massive start to his festival season this year with performances at EDC Las Vegas and an entire stage takeover at Ultra Music Festival in Miami, Afrojack has continued to ride the wave of headlining experiences. Starting tomorrow, world-renowned artist Afrojack will begin his mission of dominating the stage at Tomorrowland in Boom, Belgium. Having played the festival numerous times over the years, Afrojack has serenaded crowds with his dutch house beats and energy driven sets, but this year will be different.
Making his mark on Tomorrowland's crowds this year's edition, Afrojack will perform not one, not two, but eight times over the course of both weekends. Not only will this provide his fans the opportunity to catch him at different times on different stages, with some b2b action in there for good measure. Six of the eight sets have been announced, with two surprise sets during the festival too.
Rumor on the street is that one the surprise sets will be a b2b set with a fellow Dutch artist, so definitely make sure to stay tuned for more information.
Afrojack's sets at Tomorrowland 2017:
Friday 21 July: B-Eat Stage @4pm CET
Friday 21 July: The Brewery Stage @6:30pm CET
Saturday 22 July: 3-hour b2b sets on Jacked Stage @8pm CET
Friday 28 July: Afrojack (Kapuchon) b2b with Benny Rodrigues on Sexy by Nature Stage @6:30 CET
Friday 28 July: Mainstage @10pm CET
Saturday 29 July: Unite Barcelona @1am CET
Plus 2 SURPRISE SETS!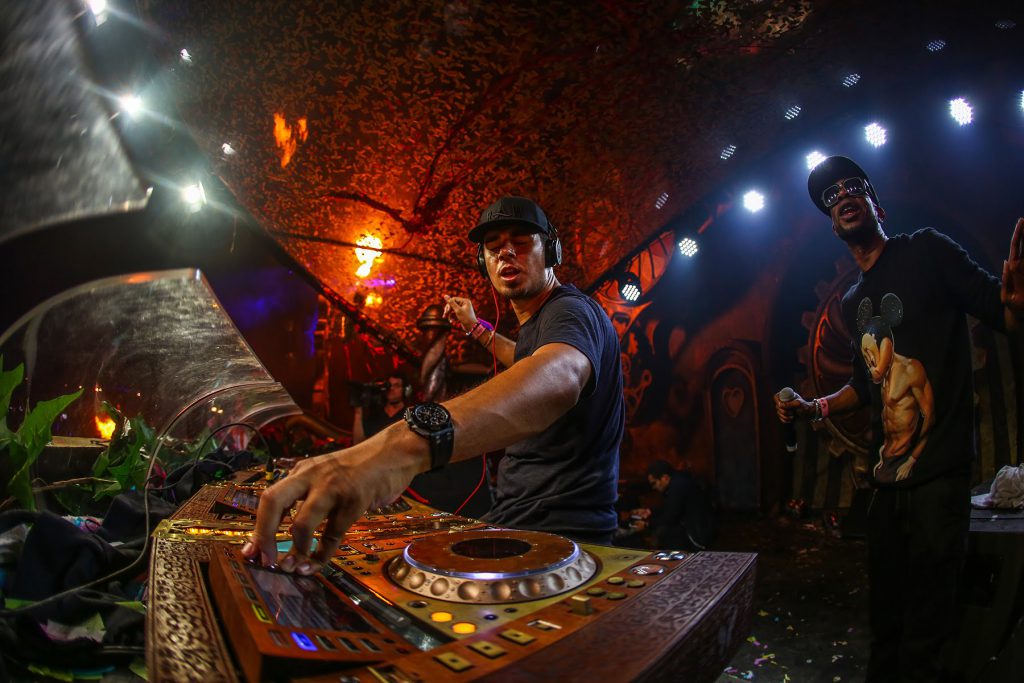 Those looking for something different from Afrojack will be in luck as they can get a taste of his techno alias, Kapuchon.
This alias brings a different dimension to Afrojack as an artist, which you can also catch him performing under at Hi in Ibiza this summer. It's been some time since he has officially released anything under the alias, but this is hopefully a sign that new techno from him is on the way. Check out his releases under the alias over on Beatport, or get a taste for his techno sound below!
Stream Kapuchon & Benny Rodrigues – And Again (Beyond) on YouTube:
Not only are these upcoming sets exciting, but additionally Afrojack and Wall Recordings will be celebrating their milestone 300th broadcast of 'Jacked' on Thursday!
Jacked, which airs weekly on Sirius XM radio, brings fans around the world a taste of Wall Recordings and more. In celebration, Afrojack and the Jacked crew will perform a special one-hour live set this Thursday at 8pm CET (12pm PST) from a surprise location. Fans and listeners of the radio show will be able to watch live online and submit requests for their favorite tunes, so make sure to join in!
Check out Jacked on Sirius XM!
---
Connect with Afrojack on Social Media:
Website | Facebook | Twitter | Instagram | SoundCloud | YouTube | Snapchat
Featured Photo Credit: TomorrowWorld