Oliver Heldens Talks HI-LO, EDC Las Vegas, Electric Forest, & Heldeep Records!
---
Hailing from Rotterdam in the Netherlands, Oliver Heldens has seen massive success in the electronic music scene since skyrocketing in popularity back in 2013. Seen as one of the leaders of the future house movement he has not just wooed fans from behind the decks, but also as the boss of his own label Heldeep Records. After the breakout success of "Gecko", he has gone on to release massive solo tunes like "Koala" and collaborations like "Shades Of Grey" with Shaun Frank. If a deeper underground sound is more what you're looking for Oliver has you covered with his alter-ego HI-LO, under which he has released both originals and remixes too.
After catching him over the years at festivals ranging from Coachella to EDC Las Vegas with other events and club shows sprinkled in there too, we were able to catch up with Oliver Heldens for a nice chat! Listen to his latest release "Ibiza 77" below, and read on for our chat with the man himself!
Stream Oliver Heldens – Ibiza 77 (Can You Feel It) on SoundCloud:
---
It's been almost two years since you revealed your alias HI-LO and your label Heldeep Records. What do you think are your greatest accomplishments that you have made since the announcement?
As HI-LO I can also play more tech house material. It has given me the opportunity to produce other tracks than just the Oliver Heldens sound. I can draw influences from the '70s and '80s and even my own childhood. The soul and disco funk kind of stuff. So that's my biggest influence right now and it will continue to go more in that direction. I think my show has become more diverse and there is more of a flow to it so that's a big accomplishment I think.
How do you balance your career as Oliver Heldens, your alias HI-LO, and label head of Heldeep Records?
Last year I did 200 shows, that's a lot, and all the shows are all around the world. I also have my weekly Heldeep Radio show. Together with Heldeep Records, I'm in a really luxurious position, and this position I have since "Gecko" came out. It's kind of a game changer. So only with "Gecko" people saw me as this pioneer of a whole new house wave.
And of course I've made a lot of new tracks, but now I'm like one of the pioneers of house music, which is kind of crazy. That means all the people that make house music, send me their music for my label, so I get a lot of really good demos from a lot of different really cool producers. But also from people who were my idols years ago: Chocolate Puma, Vato Gonzalez, it's really crazy.
With the way that I'm playing at the moment, there's definitely space for a few HI-LO tracks in my sets. It's all very high-energy with what I'm playing, but also very danceable. Most of the stuff that I play has a kind of funk to it.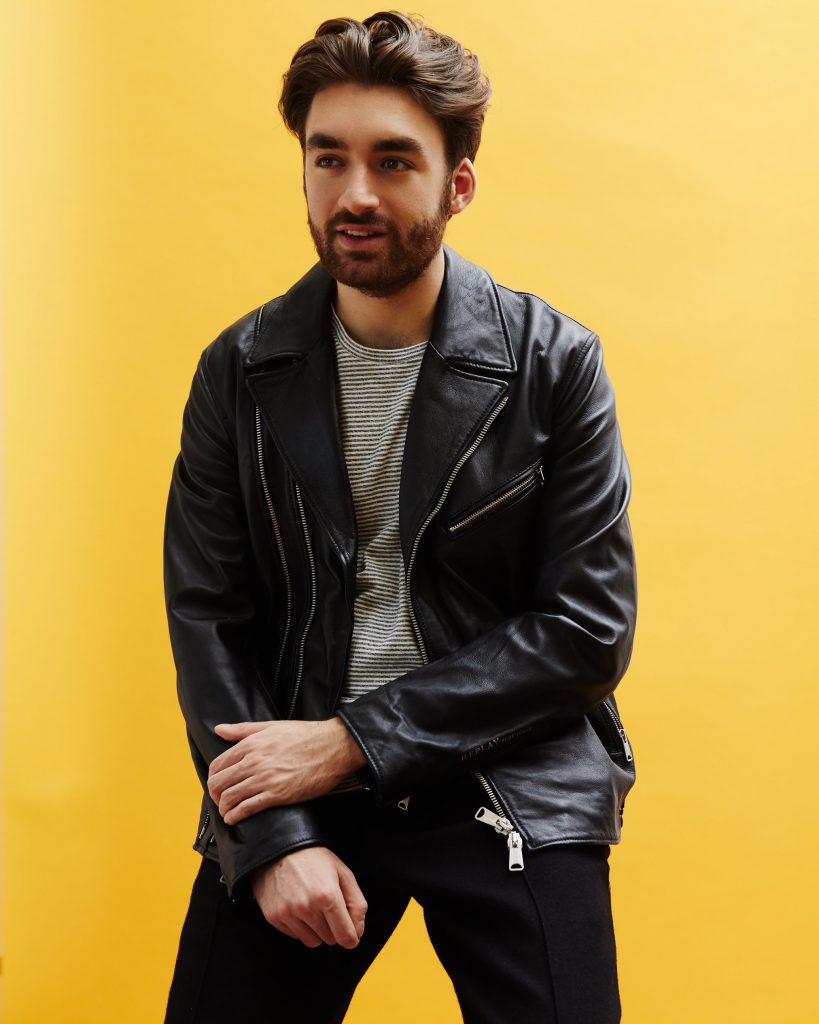 When curating new music to release on Heldeep Records, what are you looking for in an artist or track?
I created Heldeep Records because I kept on getting sent so many great tracks for my radio show, Heldeep Radio, and I wanted to do more than just support them in a single radio episode. Heldeep Records gives me the opportunity to sign tracks that I believe in and that deserve to be heard by a bigger audience.
What is your music curation process like? Are you sifting through a promo inbox or utilizing websites like SoundCloud and Spotify?
I'm always looking for new cool tracks and stuff everywhere. Nowadays it's easier though because I get all the good demos from all the good labels and all the artists send me their tracks. And on my website there is a cool demo drop, we just upgraded it so people can leave comments as well, with the intention to help and support everybody creating music. It's fun and inspiring to work with new tenants on the label.
One of our favorite aspects of your sets is the energy you exude during each one. You're always dancing and in general look like you're having a blast. How do you get pumped before each set?
It is really fun to play my own track and then go out front and do a little dance and get the crowd crazy. For my DJ sets, it's very important to have good flow because I want to make people dance. It is important for me to play a set that is actually a set, not just the most amounts of hits. It is a line that goes to different plays and also has a certain flow and that gives me energy over and over again.
Having played both EDC Las Vegas and Electric Forest this year, is there a different way you prepare for a set based on the location or vibe from a festival?
Each crowd is different and I always want to add something special to my sets!
Did you get a chance to explore the forest at all when you were there? If so, what did you think about the festival?
Yes, I did get the chance! Electric Forest was really something else. The whole production of the forest was amazing. Can't imagine how much time that has cost. I played there both as Oliver Heldens and HI-LO and the crowd was amazing.
Over the years you've played many stages, including the circuitGROUNDS stage this year, at EDC Las Vegas. Is there one, in particular, you loved playing the most?
The EDC Las Vegas stages are big. I played a lot of cool stages, this year I played a very late night set at the Circuit Grounds and the energy was crazy! Can't pick one favorite really.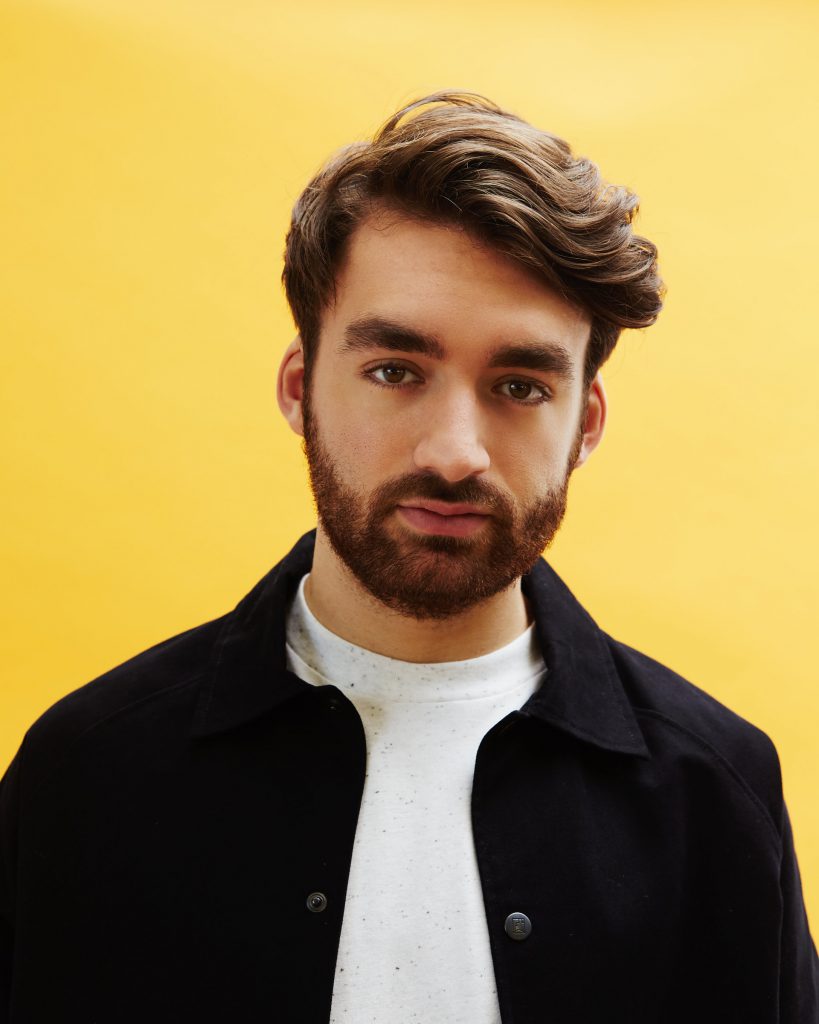 You've been curating quite a number of stages and parties at festivals lately like the Heldeep Pool Party during Miami Music Week and the upcoming Heldeep stage at Tomorrowland Weekend 2. Are there any other takeovers in the works we can look forward to?
I've got a crazy summer this year. In addition to festival appearances all over the place, I'll be fronting up several Heldeep festival stages, as well as my own Ibiza residency at Hï Ibiza on Sundays and me and the team are already brainstorming about an epic Heldeep ADE party.
Where did your obsession with koalas stem from?
I think I just love animals. It all started with Gecko, I thought that all of my tracks needed animal names and that's how it got to Koala. The fans are really funny sometimes. They make things for the gigs like gecko and koala heads or bring a koala bear on a big stick bouncing the whole time. Love it.
Finally, what is your top tip for keeping cool this summer?
Swim a lot! And drink cold water.
---
Connect with Oliver Heldens on Social Media:
Website | Facebook | Twitter | Instagram | SoundCloud | YouTube