Simon Patterson 'Opens Up' About EDCLV, His Career, & New Releases!
---
The name Simon Patterson should be familiar to most trance aficionados. Between endless chart-topping releases and headlining major events, Simon's success is unquestionable. His name has become synonymous with cutting edge trance, techno, and psytrance ever since his concept Open Up was launched. However, when we were given the opportunity to do an interview with him, we wanted to expose you to how he reached the place he's at right now.
From working for labels to becoming an artist that constantly pushes the boundaries of what's new, to his travel and personal life, we got Simon to "Open Up" to us. Oh, and a good interview also has a couple of exciting announcements, so we have you covered there as well! Read on to find out all the details.
Stream Simon Patterson – Open Up 206 on SoundCloud:
---
Hello, Simon. Thank you for taking the time out of your busy schedule to speak with us. How are you today?
I'm really well thank you. I just got back from an awesome trip to Europe and Australia where I played Luminosity, Cream in Ibiza and a few awesome Open Up shows in Sydney and Melbourne. All of them rocked and it was so much fun traveling with the boys.
Your summer calendar has you flying all over the world. EDC Las Vegas, Luminosity Beach Festival, Open Up Australia Tour in the span of a bit over two weeks. What's your secret to fight the jet lag?
[Laughs] I was just talking about this to my friend. There is a key. The first day in any country I am fine. It's the second day it starts to hit me. When I come home to the US I try to stay up until the normal local bedtime but usually, it makes little difference and I fond myself up at 3 or 4am. I have mastered sleeping on a plane though, which is good news.
The VII crew performed together for the first time at EDC LV. What are your thoughts on the massive achievement? Can we expect similar events in the future?
Yeah, it was a huge show. John and I are incredibly proud of what we've developed with VII. It's insane how many people are wearing VII shirts wherever you go in the world but at EDC there were literally hundreds of VII crew everywhere. It was amazing and yes there are more VII shows being mapped out. I can't give too much away but I think there will be one more this year and then seven (of course) next year – in our favourite places to play around the world.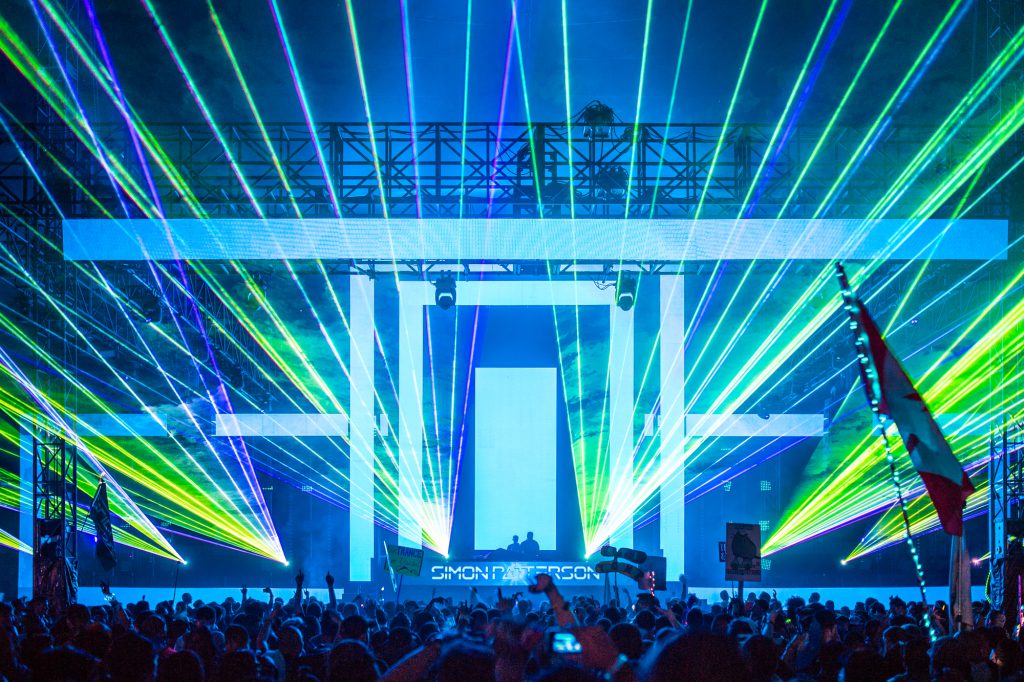 You've had a long career by trance standards. Yet you've only done a handful of collaborations with other producers. When you start a new collaboration, what are you looking for in the artist?
To be honest, I don't like collabs. I have too many ideas myself and unless I am in the room with the people I would just rather work alone. Internet collabs don't work. Astrix was an exception because I am his biggest fan so it was an honour and he's just so cool to work with. In saying that the collabs I have done with Magnus, Greg Downey and Tyas have all come out really different and combined well. It's just migrating the sound I go for with other people I find hard. I don't like to make compromises. Too many cooks, and for me, originals are the key. Hate remixes too. Moving forward I am focused entirely on new originals and developing my own sound.
Speaking of combined efforts, "Evoke" has been my favourite track of the past 18 months, ever since you premiered it at Dreamstate LA in 2015. Can you tell us a bit about how the track came about? May we expect another team-up with Magnus in the near future?
I was about to mention this above. Mike is one of my closest friends. We hang out as much as we can so despite the fact I just said I don't like collaborating – when it comes to Magnus it's actually more like friends hanging out and I don't feel I ever have to compromise anything when I'm working with him. So, yes, we have a new collaboration on the go. Massive riff. Fucking huge. Aiming to get it finished end of July to possibly have it out in October. Watch this space.
You've began your career in the industry as an A&R person, working with the likes of Judge Jules and Seb Fontaine. Needless to say, that is not how most people start. How has that experience helped you define yourself as an artist?
I came the long way round. A&Ring at Incentive (Ministry of Sounds sub-label) and AM:PM (universal records label) when I was 18 – 22 so I was in the scene from a very young age. I paid my dues and know what I am doing. It was a very cut throat industry back then. I guess it still is today in a way – the internet, billings, DJ rankings – they've all contributed to generating this deeply competitive vibe – which I have always stayed well away from.
But all the experiences I have had over the years – good and bad – have made me the artist I am today and I'm really into what I'm doing right now. I'm a perfectionist and I believe that drive to always do bigger and better things comes from these experiences including all those early days working in A&R. So I am very grateful for all I have done so far.
You've shown that it's possible to evolve and radically change your sound but still staying true to the genre of trance. What are your thoughts on the artists that veer away from their roots and change to different genres all the while holding on to the trance moniker to maintain their fan-base?
Complete sell outs. I have no respect for that. Would you respect Metallica if you went to any of their gigs and they were playing country music and they'd decided to do that because country was more popular at that time? No way. Fuck that. I'm trance and psy till I die – always have been and always will be – regardless of the popularity of that genre.
Changing things up a bit with the next few questions. You've been privileged to travel all over the world doing a hobby that you love. Which country is the best to play in? Where were you most surprised, either by the crowd or by the culture?
I mean everyone is always going to say Argentina and that's right – there really is nowhere like it. But also I love Toronto, Montreal, Vancouver, LA, London, and Australia. Luminosity was amazing this year – but that's a European / global crowd. People go crazy in these places I mentioned. They're open minded to the sounds I want to play. Which is good because that's the whole ethos of Open Up. Open Up your mind and remove the blinkers.
I don't like playing in places where I am expected to play my old stuff. I am bored of it. Electronic music should always be pioneering – moving forwards. That shit was 7 years ago. Sure I'll play "Thump" or "Latika" or "Smack" as a one off now and again – but "classics sets" – no way. Forget it dot com. My new sound is where I am at and I want to educate not regurgitate.
What's the one thing that never leaves your suitcase?
Toothbrush and toothpaste. I have the same toothpaste in there for god knows lol. But I know it's there! I wish it was something more interesting!
Constantly being on the road gets tiring. How do you strike a balance between the tour life and being at home with your wife and friends?
My home life is my backbone. I love touring but I love being home too. We try to do blocks of touring where it's no longer than 2 weeks away then back to the US so I can balance it. If it's longer than that then it gets hard for me. Otherwise, my wife comes with me. A lot of our friends are in California / LA so combining shows out that way with some down time catching up with friends is always something we try to do.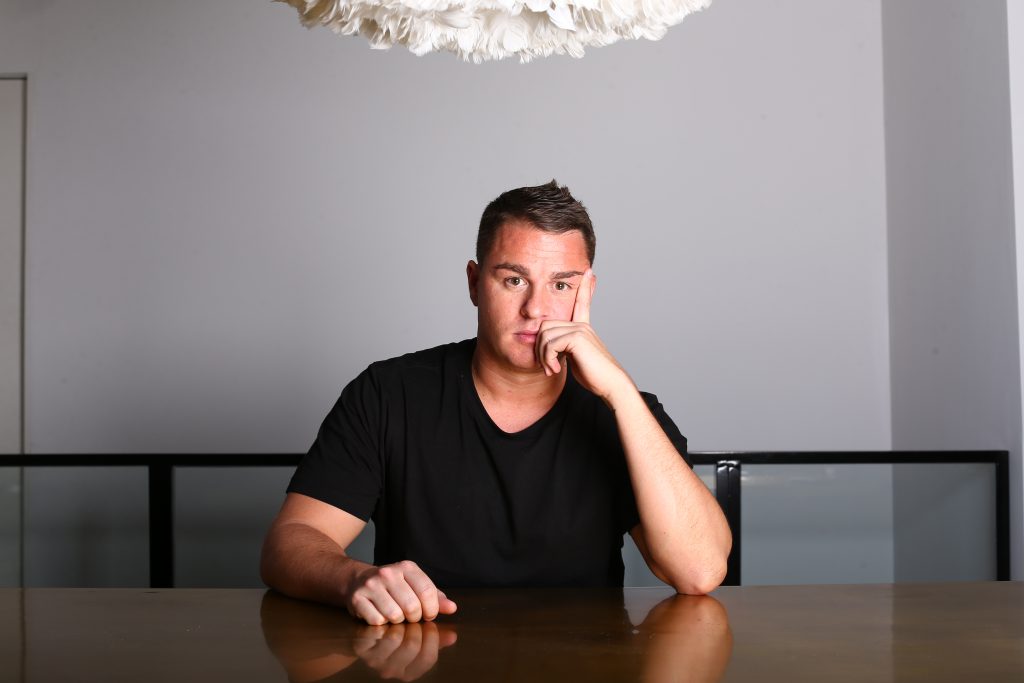 You have a young son living back home in Northern Ireland which you visit whenever the time allows. How do remain a father figure for him given the distance that separates you?
It's very hard not being there. I see him whenever I come back to Europe. We FaceTime and text as often as possible which helps. FaceTime has been such a big help. But making sure he knows I am there and having the best time when we are together is really key. I miss him so much.
Coming back to trance for the last couple of questions. Your new single "Opulence" has been unleashed a few weeks ago. It is fair to say the track is doing some serious damage on the dance floor. What does the rest of the year have in store for you?
Next up, there is an insane Vertical Mode Remix of "Spike" going out on VII at the end of August and then I have my new solo single called "And Roll the Credits" which is out at the start of November – again on VII. That's an absolutely drilling beast. For me the best instrumental record I have ever made. I then have the Magnus collab which I hope we can get out there in October and I've started working on a new vocal track with Lucy Pullin which is absolutely HUGE. Guessing that will be out in Jan 2018…
Ibiza and festival season are on full swing for the next few months. What gigs have you really excited?
We have two Open Up shows in the US – Friday, July 21 at Heart in Miami with an Open to Close from me and John Askew. Then Saturday, July 22 at the Belasco Theatre in Los Angeles with Dreamstate. That's got a stacked lineup with me, Askew, Tyas, Avalon who is a legend that we're so excited to have on board. Then Kane Michael and Gai Barone opening. For me that LA Open Up show has the absolute perfect flow of music. Then I have a few shows in Japan and of course Tomorrowland. Big few weeks of summer fun. Can't wait.
Any last message for your Open Uppers?
Thank you all for continuing to let me play what I want and for being open-minded to whatever it is we want to do. It's all about being true and being fresh, futuristic and forward thinking.
This concludes our interview. I wanted to thank you again for taking the time to talk with us. Wish you all the best in the second half of the year and I hope to see you soon somewhere on the dance floor!
Thanks man, it was a pleasure talking to you.

---
Follow Simon Patterson on Social Media: