Escape: Psycho Circus is returning to SoCal October 27 & 28, 2017! Welcome to the best nightmare you have ever had…
---
Cue Michael Jackson's "Thriller,"  because Insomniac's Escape: Psycho Circus returns for another ghoulish installment in 2017! The festival will take place on Friday, October 27 and Saturday, October 28 at the NOS Events Center in San Bernardino, CA. Tickets go on sale July 18 at Noon PT.
This hellishly Halloween-themed festival has all the tricks and treats you could ever desire. Imagine the residents of Halloween Town decided to throw a festival, and from that ghoulish idea, Psycho Circus was born.
Escape: Psycho Circus is not a typical electronic music festival. Psycho Circus offers you an entire world unto itself that is sure to entice the darkest parts of your mind!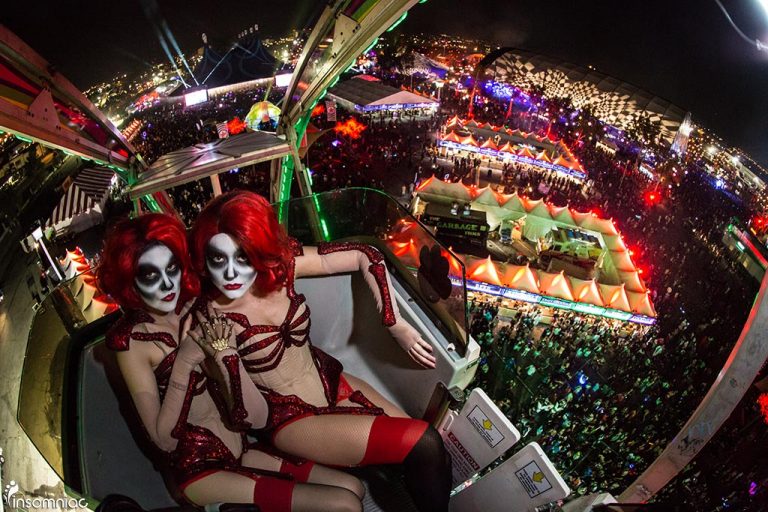 The production value is out of this world!
Like all Insomniac events, Escape: Psycho Circus is well-versed in the theatrical. Everything about this festival positively screams "production" (Halloween pun absolutely intended). The festival grounds features 30 interactive environments and 120 interactive performers, all centered around the central theme of The Asylum".
The story behind "The Asylum" is epic: the Mad Hatter has taken over. Somehow, the visionaries at Insomniac have taken this beloved character and made his already twisted character even more twisted.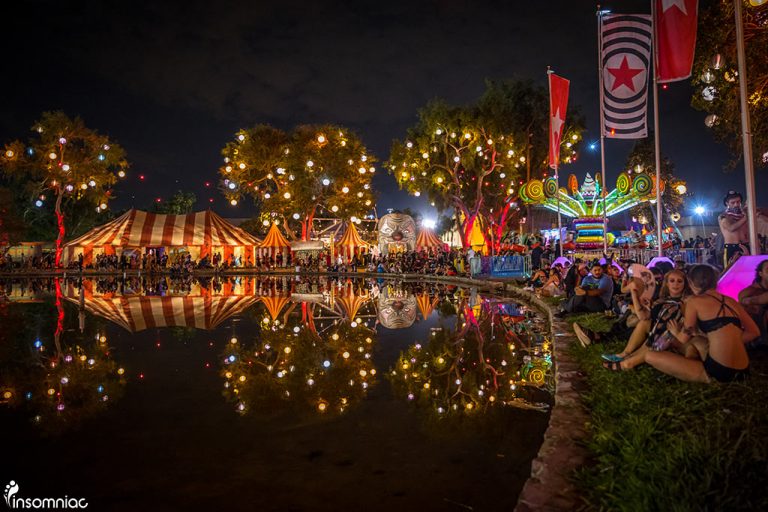 Escape: Psycho Circus will boast four devilishly themed stages: Slaughterhouse, Ghouls' Graveyard, The Chopping Block, and Cannibals' Tea Party, all for the enjoyment of boys and ghouls alike.
While the lineup has not dropped nor have ticket sales begun, mark your calendars for July 18th, for the Psycho Circus is an event well worth your undivided attention. Stay tuned for further updates about this terrifying Halloween event!
---
Escape: Psycho Circus Official Event Announcement Flyer: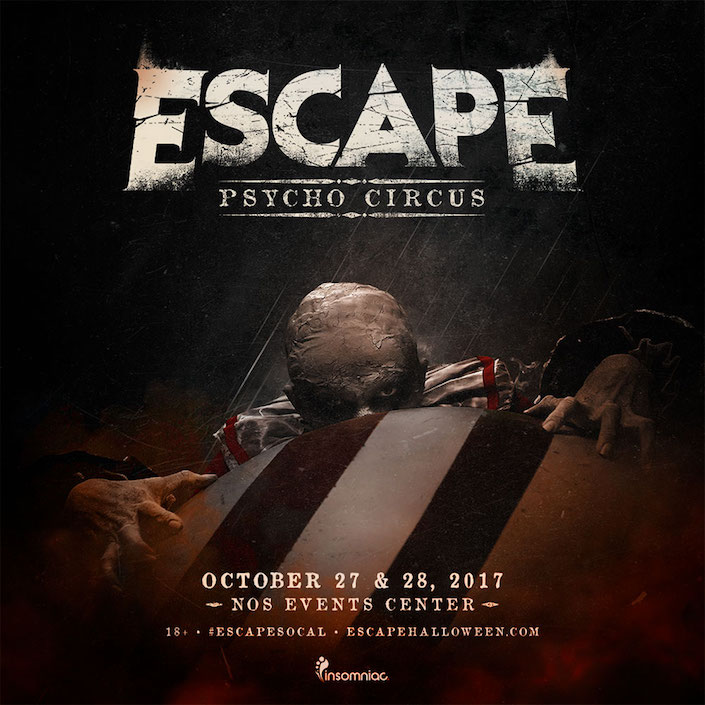 ---
Connect with Escape: Psycho Circus on social media:
Facebook | Twitter | Instagram | Website
Featured Photo Credit: Insomniac Events