Welcome to The Landing, EDM Identity's weekly post highlighting fresh tracks you may have missed!
---
Since the introduction of streaming sites like SoundCloud, YouTube, and Spotify, as well as release mediums like Bandcamp available for artists to release on, new music is hitting us faster than ever. The abundance of releases can almost be overwhelming, as the tools for production and releasing music are easily accessible for anyone around the world. We know that it is a difficult task to keep up with every release from every artist, so we're here to assist you with some gems that "land" in our inboxes. In every edition of The Landing, we intend to highlight some tracks that you may have missed, or perhaps shine a light on new music for you to fall in love with.
This week's edition of The Landing features fresh tracks from Bakermat, Morgan Page, James Lock, ODESZA, and Afrojack!
The Landing || June 11-17, 2017
---

Nostalgia is ready for some summertime sun!
Bakermat – Website | Facebook | Twitter || Kiesza – Website | Facebook | Twitter
Bakermat teams up with Kiesza to proudly declares he is ready to take on the summer in superb fashion.  While the production he's been driving lately lacks his signature saxophone sounds, it still is impeccably produced.  On his latest track, a riff-driven guitar line permeates the middle of the mix, blending flawlessly into Kiesza's strong almost R&B vocals.
Speaking of Kiesza – you'll likely be stunned how much her vocal line fits into a 90's-era pop R&B style in this house track. While it's not the most thought provoking track ever produced, the track is all sorts of summer fun!  Check out the video below, and grab a copy here!
---

Morgan Page delivers a brand new power packed anthem!
Morgan Page – Facebook | Twitter | SoundCloud
Morgan Page has just revealed "Fight My Way." his third release on Armada Music. This track features the blissful vocals from up-and-coming Swedish singer Moses Keenan. Radiating with his signature musical brilliance, Morgan Page turns the energy up a notch with "Fight My Way.
This love ballad has a whole lot of power which makes this the perfect track for main stages all over the planet! With Moses Keenan's catchy and inspired vocals, paired with magical chords and grand synths, the track touches on the timeless struggle to win back love lost. Balanced perfectly with an energy soaked rhythm, "Fight My Way" is a track that will get those feet primed and ready to take flight on the dance floor!
---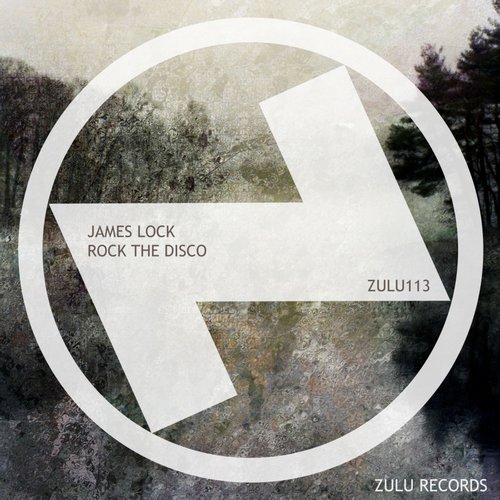 James Lock brings the old school vibes on "Rock The Disco"!
James Lock – Facebook | Twitter | SoundCloud
After recently celebrating their 5th year as a label, Zulu Records are continuing the party with their next release. James Lock takes the reigns with this one, a hard-hitting track that does everything its title suggests. "Rock The Disco" will get dancefloors going in no time at all, and it comes as no surprise that it's already received a huge thumbs up from Tough Love, Benny Benassi, Jamie Jones, My Digital Enemy, and many more!
UK based James Lock, who has featured on both Zulu and sister label Vudu in times past with tracks such as "Badman" and "Ruff 'n' Tuff" is known to pay homage to the old-school sounds. He does this while throwing in a twist of his own unique flavor of jackin' house, bass and all things in between. On "Rock The Disco" James Lock expertly combines old school bass flavors with high energy percussion resulting in an infectious groove that will get you jumping on the James Lock bandwagon. Top it off with a sprinkling of rave stabs, sirens & vocal samples and you have yourself a surefire dance floor destroyer!!
---
ODESZA announces their new album and releases new singles!
ODESZA – Facebook | Twitter | SoundCloud
Good news for ODESZA fans! The Seattle-based duo will be releasing their third album "A Moment Apart" on Friday, September 8. They will also embark on a world tour with stops in Europe, Australia, and North America. Over the years, ODESZA has become one of my favorite electronic groups and their new singles have made me an even bigger fan.
Meridian is one of the beautifully composed tracks from the new album. The song may not be as dancey or upbeat as other ODESZA tracks but it definitely makes you feel and that's what I like about it. From the beginning you get staple ODESZA sounds with the kicks, drums, and vocals that slowly develop into an epic ensemble that evokes powerful emotions. ODESZA's ability to create such diverse feelings within their music is a huge reason why I respect them so much!
---

Afrojack drops new remix of "Life Good" for EDC Week!
Afrojack – Facebook | Twitter | SoundCloud
Afrojack just threw down his set at EDC Las Vegas last night. Earlier this week, he lso released a fresh remix of his track "Life Good" to get everyone hyped for the weekend! The original track, which was released back in March with loads of support, is the perfect tune to get your partying mode hyped and ready to rock.
As the "NLW Remix", it blends trap with electro, making this song irresistable to anyone looking for a quality banger. After throwing down an epic set "In The Lab" in Los Angeles earlier this week, there is clealy no stopping Afrojack now.