Welcome to The Landing, EDM Identity's weekly post highlighting fresh tracks you may have missed!
---
Since the introduction of streaming sites like SoundCloud, YouTube, and Spotify, as well as release mediums like Bandcamp available for artists to release on, new music is hitting us faster than ever. The abundance of releases can almost be overwhelming, as the tools for production and releasing music are easily accessible for anyone around the world. We know that it is a difficult task to keep up with every release from every artist, so we're here to assist you with some gems that "land" in our inboxes. In every edition of The Landing, we intend to highlight some tracks that you may have missed, or perhaps shine a light on new music for you to fall in love with.
This week's edition of The Landing features fresh tracks from RavenKis, ZHU, NITTI GRITTI, Jayceeoh and Clips x Ahoy, Andy C, Gryffin, Illenium, DRYM, LTN, Billion, and Farhad Mahdavi!
The Landing || April 30 – May 6, 2017
---

Sky high in the warmth of spring with RavenKis!
RavenKis – Website | Facebook | Twitter | SoundCloud | YouTube
Size Records, the imprint run by Swedish House aficionado Steve Angello, has been on a bit of a roll this year.  I've actually been impressed with a number of the offerings coming out so far, and this offering by RavenKis is no exception.  The uniquely French House style is immediately apparent – and there's definitely a touch of Daft Punk in some of the synthesizer choices and melodies.  The track really reverbs with warmth and captures the ears immediately.  There's a bit of retro inspiration throughout the track as well, and that's one thing I think is well deserved.  There's the air of the 1980's here, but without the feeling of never developing beyond the sound.  If you're like me – you'll want to pick up this one and dance the weekend away! – MyStro
---

ZHU Returns With Another Intoxicating Track
ZHU – Facebook | Twitter | SoundCloud | Website
ZHU returns from the dark places of L.A. that we wouldn't dare venture, all the bring us a new intoxicating track befitting called "Intoxicated". The LA musician, and electronic producer has been taking the Electronic, Festival circuit by storm since 2014. Steven Zhu has made quite a name for himself with his 80's electronic, Depeche Mode, Revenge of The Nerds, Stranger Things, sci-fi sound. He has performed coast to coast with his unique sound and the masses could not be happier. He has packed out stages at Ultra Music Festival and Air & Style, every time bringing a performance that instantly creates fans. His talents in music and producing has even caught the eye of iconic EDM producers like Skrillex who helped to produce a few songs off ZHU's latest album "GENERATIONWHY". This newest track "Intoxicated" continues to show ZHU's talent in music with some insane guitars strums over some very funky robot 808 beats. Give it a listen below and be on the look out for more from ZHU. It is always worth a listen. And keep your eyes for him this year as he heads next to Las Vegas's Life Is Beautiful. 
Check out EDM Identity's preview article and coverage for Life Is Beautiful here.
---

GETTING GRITTI WITH IT
NITTI GRITTI – Facebook | Twitter | SoundCloud
"HELLO", no I mean hello! Nitti Gritti is back doing what he does best, getting down to the Nitti Gritti of some insanely grimy, dub, WOMPY, trapped out beats. This time he has chosen to remix the popular, "Hello" by Valentino Khan. Gritti's bootleg of the track has already gathered much notoriety from artist like Brillz, Crankdat, Party Thieves, & More in only a few days since its release. The track has equal support from fans with over 10,000 plays on SoundCloud. Check out the link below and enjoy. Also, catch Nitti Gritti on his Snappin & Trappin Tour, tour dates coming soon!
---

Jayceeoh and Clips x Ahoy Team Up On "Dancin On My Wrist"!
Jayceeoh – Facebook | Twitter | SoundCloud || Clips x Ahoy –  Facebook | Twitter | SoundCloud
Rising stars in the scene who were just named on the stacked EDC Las Vegas lineup for this year, Jayceeoh and Clips x Ahoy have come out guns blaring on this notable new release. A collaboration between the two is the perfect sound for the quickly growing In / Rotation imprint which has already featured tracks from artists like Dombresky. Jayceeoh comes from a turntablist background, while Clips x Ahoy is known for bending genres like a champion, these two artists came together on this quality trap and hip hop influence release. Featuring melodic vocals to put the icing on the cake, "Dancin' On My Wrist" is a perfect tune for the upcoming summer season!
---

Andy C Delivers The DnB With His Twist On Pegboard Nerds, "Speed Of Light"
Andy C – Facebook | Twitter | SoundCloud || Pegboard Nerds –  Facebook | Twitter | SoundCloud
The Pegboard Nerds are no stranger to delivering some incredible beats to the dance music world and with their stunning EP, Nerds By Nature, the music just keeps on getting better! One of the tracks on the EP, called "Speed Of Light" has already created quite the buzz among the dance music universe, and for this one, the duo sees some remix treatment brought forth by none other than the legendary Andy C! Placing his world-renowned Drum & Bass stamp on the original, this single is taken to new heights in its uplifting aura. Added with a groundbreaking music video by Creative Director Patrick Jean (originator of the 2015 film Pixels), this remix is an all around audio-visual experience. But wait! there's more! Make sure you keep your ears prepped and ready as a full remix EP for Nerds By Nature will be hitting the airwaves on May 16th. And with this incredible remix, Andy C is already adding to the hype.
Pre-order you copy of Nerds By Nature – The Remixes on iTunes!
---

Better warm up your voice box because Gryffin and Illenium proudly present a gorgeous sing-along track that will lead us into the summer season!
Gryffin– Facebook | Twitter | SoundCloud || Illenium –  Facebook | Twitter | SoundCloud
Los Angeles-based artist and producer Gryffin has released the official music video for "Feel Good" with Illenium, featuring the gorgeous songstress, Daya. Described by Billboard as "melodic ear candy", "Feel Good" dropped March 3rd through Darkroom/ Interscope Records and has since amassed over 19 million streams on Spotify!
This is a track dripping with "feel good" vibes, reminding us that love is the best feeling in the world! "Feel Good" Multiplatinum singer/songwriter Daya, who is fresh off her Grammy Award win for the multi-platinum smash "Don't Let Me Down" with The Chainsmokers, takes us on a powerful journey full of rising crescendos, and mainstage melodies, paired with a chill tempo that is perfect for both the dance floor and leisure settings alike. Pulling from his tool box as a longtime guitarist, classically trained pianist, and forward thinking production artist, Gryffin would combine forces with Illenium to create 2017's latest and greatest sing along anthem!
"The lyrics that Daya came up with had so much intensity to them — writing about that significant other in your life who puts you in a positive, happy state of mind, even when bad things may be happening in your life or in the world. I wanted the production to reflect that intensity, but at the same time create a really positive vibe. My goal with the song was to find that balance, and I ended up hitting it by adding a lot of synth sounds I'd never used before, and by bringing in different guitar textures and then flipping them in a new way. That's what the Gryffin project is about overall: making electronic music but using real guitar and real piano so that there's this organic feeling to every song."

– Dan Griffith (Gryffin)
Purchase or stream Gryffin & Illenuim – "Feel Good" featuring Daya right here!
---

It's Time For Some Trance!!
DRYM – Facebook | Twitter | SoundCloud || LTN –  Facebook | Twitter | SoundCloud
Trance heavyweights DRYM team up with Indonesian sensation LTN and songstress Adara for a jaw-dropping progressive trance collaboration. In my opinion, this track is one of the most powerful releases to hit the airwaves as of late and one that I cannot stop grooving to! 'Rescue Me' features stunning chord progressions and is layered with energized synths creating a driving tune with depth and emotion, beckoning its listeners to release all inhibitions, let go of their worries, and dance, dance, dance! Adara's gorgeous voice is hypnotizing and beautifully mysterious. The strength in her voice draws you in, emitting characteristics of a modern-day siren if you will. What makes this track even more special is that it proudly takes the spot for the 100th release on Aly & Fila's Future Sound Of Egypt's Excelsior label, a label with a focus on the deeper, darker, progressive side of the trance realm!
Stream or purchase your copy of DRYM & LTN Feat. Adara – "Rescue Me" (Extended Mix) right here!
While you are at it, check out the groovy LTN Sunrise remix of "Rescue Me" right here!
---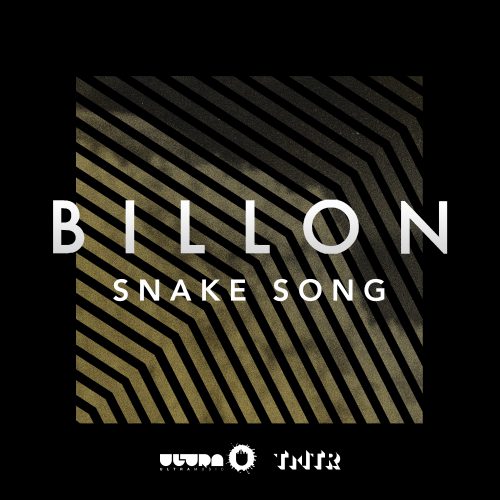 Do It With My Python, F**ckin To The Snake Song
Billon – Facebook | Twitter | SoundCloud
Yes, you heard that correct! "Do It With My Python, F**ckin To The Snake Song" are just a couple of lyrics from this wildly infectious new track called "Snake Song" by UK music maker, Billon, out now on Ultra Music. With top-notch production and sun-drenched vibes, "Snake Song" is perfect for pregaming with friends or getting down and dirty on the dance floor. Packed with punchy percussion, bouncy rhythm, and lyrics that will make you blush, this new release exudes nothing less than pure anthemic energy.
Billon has already received support from industry tastemakers like Oliver Heldens, Skream and Annie Mac. HIs knack for seamlessly combining electronic sounds from the past and present puts this artist on a level all his own. Today, Billion is claiming the spotlight once again with a hooking melody that'll certainly get the crowd grooving in the summertime. Billon has also chalked up a great run of remixes, reworking Jonas Blue (By My Side), Route 94 (My Love), Katy B (Still), Kiesza (Giant In My Heart), Wanklemut & Emma Louise (Head Is A Jungle) and many more! Keep your eyes and ears planted firmly on this artist! Personally, I can't wait to see what he comes up with next!
---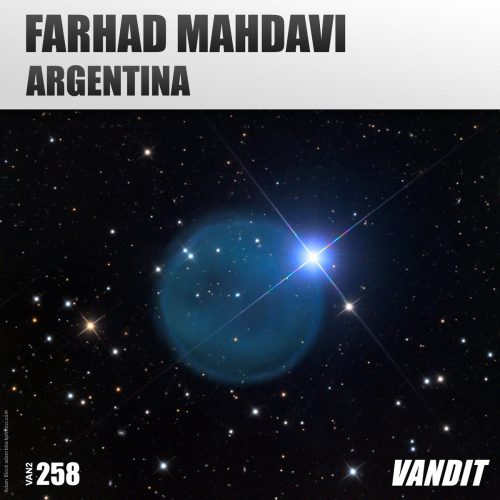 The Beauty of Trance lies in the spaces of silent bliss
Farhad Mahdavi – Facebook | Twitter | SoundCloud
Sometimes you simply stumble into the bliss of a perfect Trance tune.  Sometimes it also stumbles perfectly into your inbox!  Queue "Argentina" by Farhad Mahdavi, releasing on Vandit Records on 05 May 2017.  Farhad already has a few links to Vandit under his belt with a collaboration with label head honcho Paul van Dyk and continues to rise to the Trance elite level with a stunning artist album in 2015 titled Tehran Echoes.  "Argentina" though instantly encapsulated my ears.  The effortless pluck patterns, the superbly effective bass line groove, and that stunning piano in the breakdown transport me for the computer desk I'm typing at out to the reaches of the ethereal space we share.  This is a track that easily epitomizes what Trance is to me — it has an effortless ability to entrance the listener, to take them on a journey, and to share a moment in a bond beyond the everyday.  I'm excitedly picking this one up soon! – MyStro