Markus Schulz discusses Dakota, The Nine Skies, EDC, his love for San Francisco and more!
---
This past week, Dreamstate San Francisco was the talk of the town in the trance world. This latest iteration of the massive trance-only event curated a list of artists that included many sub-genres included psytrance, uplifting, and classic trance. One such performance that has been talked about heavily is that of Markus Schulz presents Dakota.
Schulz's work in the electronic music scene extends farther than merely being a DJ.  His influence and work are seen in all areas of the music industry. Schulz is a DJ, Producer, host of Global DJ Broadcast, owner of Coldharbour Recordings, and one-half of New World Punx alongside fellow artist Ferry Corsten.  Schulz's open-to-close sets are the most sought after by fans, and he conducts his performances with emotion and power leaving attendees in awe.
Recently, Schulz re-introduced his side-project, Dakota. This aspect of his music has a darker more brooding feel as compared to his usual melodic and uplifting tracks. With the comeback of Dakota, Markus is releasing a new album, The Nine Skies, which he has stated is a more personal and introspective work. We were able to speak to Schulz at Dreamstate SF after his debut of The Nine Skies; check out what he has to say below!
---
Many trance fans have an emotional connection with trance or feel inspired by trance artists and their music. How has the trance community influenced or helped you?
The fans are the biggest source of influence and inspiration in my career because ultimately, us DJs would be nothing without them.
My biggest inspiration for creating music actually occurs while on stage performing, because you see the passion and response of the fans, and how much this music means to them. That's the one thing I feel trance has above any other genre. Many people regard it as this sort of antisocial music, but the people who follow trance love it with paramount importance. When we hear those arpeggiated melodies and complex chords, they invoke memories of places we have been and people we have met, and that's what's important.
I am privileged to be able to do what I love for a living, meeting and inspiring people through the love of music, and not many people in the world are able to say that.
Last year at EDMbiz, you were part of the Resurgence of Trance panel. Nearly a year later, do you still feel that trance is still re-surging at the same pace?
I think so. You only have to examine the number of DJs who were associated with trance, left to explore in the EDM world and are now trying to find the magic in their music that blossomed when originally in the trance community. Those that abandoned trance for EDM are still stuck there, most likely because they never had the soul for trance in the first place.
Having Insomniac's dedication to trance through the series of Dreamstate events has also been a huge factor. I speak frequently with DJs of other genres, and they can't help but remark at what is going on with the trance movement and the passion of trance fans. It's as if we are saying to the main stage at the festivals, that we are here, we have our place, we are passionate and proud of it.
I also think it is a case of new fans who were first exposed to dance music through the EDM explosion are now finding their tastes maturing, and wanting to explore below the mainstream layer and finding music that is more captivating and interesting.
Trance is now a cross-generational thing; it's the old trancefamily mingling with the new one.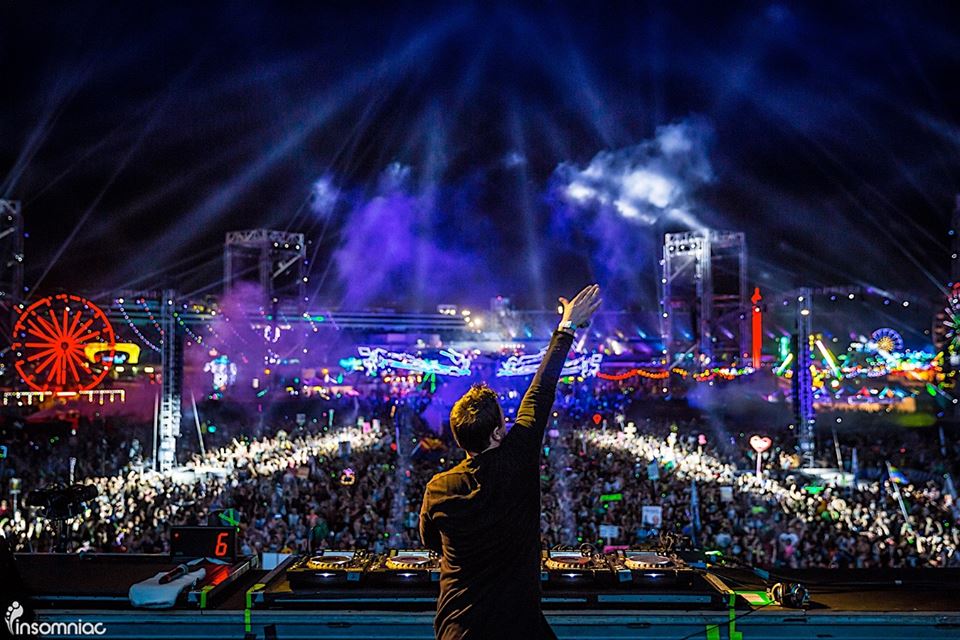 Having played a variety of different stages at EDCLV, including on an art car b2b with Steve Aoki in 2012, which has been your favorite to spin on?
Wow, that was a wild night, when the wind shut down the entire festival halfway through my set. It was scary on stage because I would see the speakers weaving from side to side in the wind.
With festivals, I would do a little bit of planning for the first 15-20 minutes or so, because you have a short set slot and tend to play a little safer, with more signature tunes. But that art car set that you mentioned, it was literally on the fly, completely done out of spontaneity, and the most challenging part of all was that the fans who remained weren't just trance fans; they were attending all the other stages at the festival. No planning, no spectacular visuals, just a love for music. It was magical. I started on my own and then other DJs joined.
The 2013 set brings back some nice memories as well because it was taking place at sunrise and I was closing the stage. It was the place where I debuted the finished version of Remember This. and everyone I speak to who was at that festival still talks about that moment today.
This year, bringing The Nine Skies to EDC Las Vegas, I hope will be the most memorable yet.
Though you've involved with other companies, you've also played multiple Insomniac events including EDC and past Dreamstate events. What about this company keeps you coming back?
It comes down to a relationship that is built on trust and friendship. When working with a promoter, I think it's vitally important that on both sides, you feel that it's more than just a business agreement where you sign a contract to perform, make your money and go home. For the likes of Dreamstate, my mindset going in is "I'm playing for Jeff and Insomniac, and I want to do them proud".
I have a tremendous appreciation for their professionalism and ambition in staging events. When they moved EDC to Las Vegas back in 2011, very few thought they would succeed. Now it's the biggest event for dance music in North America every year. My overall goal with them always has been to establish a legacy – where people will remember and think that I made a positive contribution to the industry in helping to build and establish the quality of these events.
We were stoked to hear that you'd be officially premiering The Nine Skies at Dreamstate SF! What about this event made you want to debut your work here?
Well, San Francisco itself has played such an important role in my career. When I was living in Arizona in the 90s, I would frequently travel to the city firstly as a clubber to see the big international DJs perform, when people like Sasha, John Digweed, and Paul Oakenfold were coming to play at 1015 in Folsom. And some of my first DJ bookings outside of The Works residency were in this city. I owe a lot of my DJ education to San Francisco.
When my career began to grow, San Francisco along with Los Angeles was among the first cities to embrace my sound and what I was about. If you go through the history of Global DJ Broadcast and the various World Tour recordings, I wouldn't be surprised if San Francisco has had more appearances than anywhere else. And of course, the World Tour CD released a few years ago had an entire disc recorded live at Ruby Skye.
I am fortunate to have a brilliant relationship with the fans there, and I admire the passion and work done by the Trancefamily SF crew and everyone else involved in keeping the trance scene healthy in the city. With Dreamstate coming back to the Bay Area again, it was a case of the stars aligning at the right time. I actually had to turn down offers for The Nine Skies earlier in the year because it wasn't finished. But I'm really happy that San Francisco will be remembered as the starting point for this story.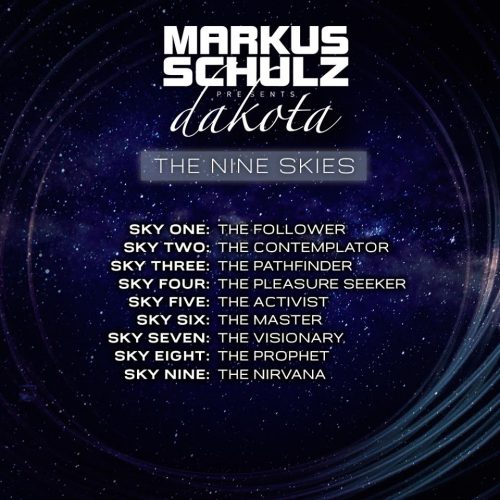 In our previous interview, you discussed how The Nine Skies is about steps to enlightenment. Which of the steps in the Nine Skies was the "easiest" and what was the "hardest"?
I think for many, it will either be Sky One: The Follower, or Sky Three: The Pathfinder. At the beginning, we find ourselves as lost souls, and for the introverts, mustering the courage to confide your thoughts in someone can feel like the most daunting task in the world. But once you do, you trigger the beginning of the path towards your enlightenment. In many ways, this was a reflection of my childhood, being an army brat and having to constantly move around army bases in Germany while my step-father was serving in the military. That's why the likes of "Mota-Mota" are very militant and percussive-driven.
The Pathfinder is when we begin to find confidence and carve our path, but at the same time life cannot be defined as a single or straight line. We have stumbles and struggles, and for a period could repeatedly find ourselves coming back to the same spot. It was hearing the original Running Up That Hill by Kate Bush on the radio where it suddenly dawned on me; this is the Pathfinder step. It's where we find the determination and perseverance to grow and develop.
In that same interview, you mentioned that while creating The Nine Skies you stopped being as involved in social media and began reflecting on your life and actions. What are your thoughts on the role of social media for modern DJs? Also, when going through your self-reflection process, what did you discover?
When I stopped being as active on a personal scale on social media, it was shortly after the release of the Watch the World album – a project which was really gratifying because of exploring the world of songwriting, and musically celebrating the connection with the fans and the things I see while on the road. However, despite that mindset, and I was having a fantastic time while on stage performing, I felt that there was a great disconnect between this and what was going on in the greater outside world. So I couldn't feel comfortable with embracing this party and good vibes atmosphere when the world around us was suffering every day.
Social media has huge positives for DJs, along with every other public figure, because it gives you a window to show that you acknowledge and care about the support of your fans. And I think most fans nowadays are smart enough to figure out whether there is a genuine warmth and care about this connection. My golden rule in life is that no matter what happens or what privileged position you end up in, always and forever remain humble. And that was reinforced further when reflecting and contemplating towards what The Nine Skies would become.
I remember a few years ago when my brother was in a really bad car accident in Germany and ended up in a coma for 10 days. At the time it happened, I was in South Korea, and was about to tour India for a week. And honestly, I felt so incredibly alone and afraid. However, when I wrote on social media about what had occurred, having the sympathy and appreciation of the fans genuinely helped me get through it.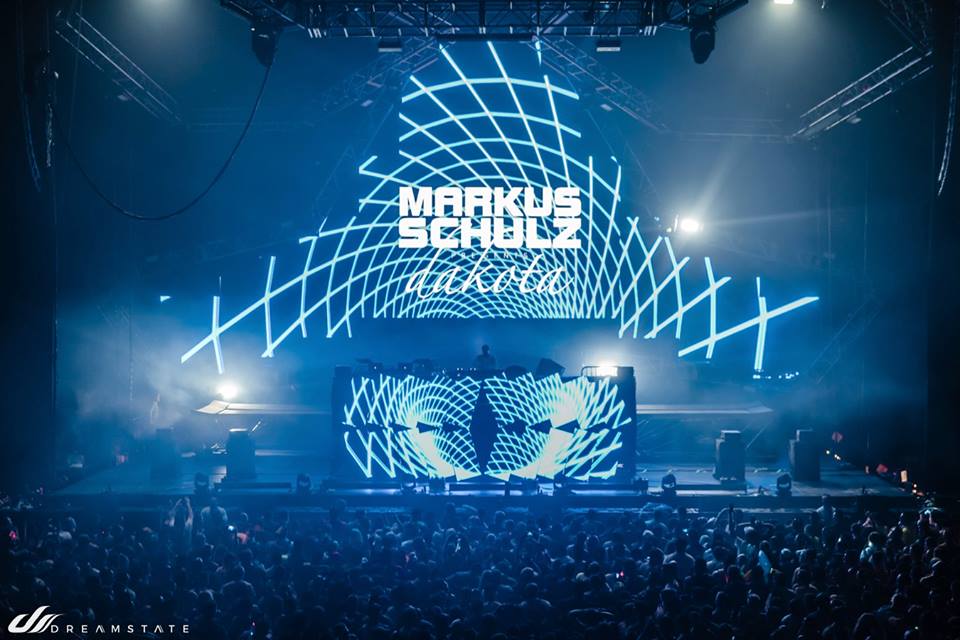 You've always stated that the titles under "Markus Schulz" are for and about your fans and the "Dakota" tracks are about you. Yet The Nine Skies seems different from traditional Dakota project as it's a bit of both your sides. How do you feel The Nine Skies fits within your legacy? 
I am at the point in my career now where the importance of leaving a legacy increases as each day passes. As you mentioned, Watch the World and the Markus Schulz productions, in general, are for the fans. It is based on what I see and my interaction with them.
The Nine Skies is very much a reflection of my introverted self. The path to enlightenment and the steps taken to reach that point is all something we encounter at some stage in our own lifetime. So I imagined The Nine Skies as a soundtrack to some sort of self-help book; something that people who are going through dark periods and difficult times of our own can discover, help them heal and inspire them towards a happier and fulfilling sense of well-being.
I did the preview of the concept during the Groove Cruise in Miami back in January, and people were coming up to me in tears; speaking about how much it really touched them. It resonated because of the times I found myself in tears writing and creating this entire show. I would love people to look back on it in 50 to 100 years and say there is an important story that needs to be listened and explored.
Many artists have come out and shared that the lifestyle of constant travel, missing loved ones, losing touch with friends etc. has negatively affected them. What do you think are the darker sides of the business, and how do you deal with them?
It can be absolutely brutal at times. Many people have come up to me during my travels or shows and said to me, "I would love to do what you do". And my response to that is you have to be careful what you wish for because once you reach a certain level, it is incredibly strenuous.
The most important aspect I can share is that you have to really, really want to be in this business and do it out of love and passion, despite all of the sacrifices you are required to make. Many of the newer DJs who have come into this world thanks to the EDM explosion have remarked to me that they are in this for 3-4 years to make their money and then they are getting out. But when you feel that you were put on this earth to entertain and inspire people through the art of DJing, it is a life's calling.
So being dedicated is hugely important, but also disciplined. The travel involved with this job, especially in the summer when you are dealing with festivals and Ibiza, can be absolutely brutal at times. You'll find your body clock gets completely turned upside down and that's a huge shock on the body. So you have to look after yourself physically. Eat well, and be sensible when it comes to your alcohol intake. During a set, I'll never drink alcohol at all.
And you do indeed have to sacrifice so many things, and your friendships with friends tend to be one of them. I remember having a night off in Miami last year, after being on the road for months, and one of my friends arranged a bit night out and gathering together. I looked around the room and felt so grateful because all these people had the patience and understanding that I was away doing my thing, but they never ever forgot about me.
Finally, with summer quickly approaching. What's your favorite part about the season?
The weather! Being a Miami guy and spending most of the summer season in Europe, I definitely appreciate good weather when I can get it. I have been at my apartment in Berlin on many occasions during the winter and the cold weather is really tough going.
I enjoy doing the festivals a lot because it provides the opportunity to hang out backstage with fellow DJs and catch up on life because we are all zigzagging our way around the world with our club tours. I'll be doing the likes of Tomorrowland with The Nine Skies, and playing festivals such as Nature One in Germany which holds a special place for me personally due to being German born.
And for the fans, one of the most important projects for me every year takes place in the summer, and that is the Sunrise Set on the Global DJ Broadcast. I have already been gathering pieces for this year's edition and will get ready for what will hopefully be another inspiring session on the show in July.
---
Follow Markus Schulz on Social Media:
Website | Facebook | Twitter | SoundCloud | YouTube
Featured Photo Credit: aLIVE Coverage