Maybe you love your beats with an uplift, or you crave some psy to take you to a new dimension, or you are in the mood to amp up the energy with a healthy dose of tech trance, then make quantunVALLEY your home at EDC Vegas 2017!
---
At EDC Las Vegas, trance has always had a welcome home, and with the announcement of the quantumVALLEY Stage this year, we couldn't be more excited! Trance has been long overdue for a dedicated stage and after a solid Dreamstate takeover of the circuitGROUNDS stage last year on Sunday the stars aligned for this year's edition of EDCLV!
The stage itself was leaked by Pasquale on Instagram and was officially announced to the delight of trance enthusiasts who plan on attending this year. That announcement was only boosted by the lineup for the stage, which features 27 artists who will be bringing some unreal vibes and quality beats for your ears.
We already know that for dedicated trance fans the quantumVALLEY will be considered home for the duration of the festival, but if you're just an electronic music fan who decides to wander, there are a few trance acts that you are not going to want to miss! Here are my top trance artists who will be playing at EDC Las Vegas 2017 that I urge you to check out!
Watch the Dreamstate Presents quantumVALLEY Announcement Video:
---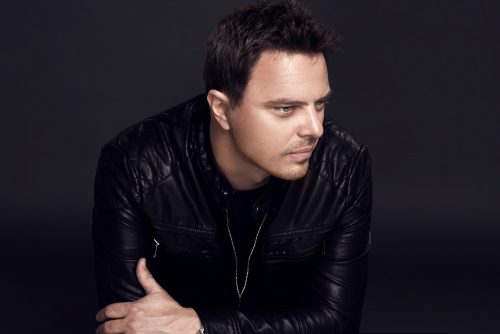 Markus Schulz Presents Dakota – The Nine Skies
Facebook | Twitter | SoundCloud
It goes without saying that Markus Schulz is an artist who has had an unstoppable presence at EDC Las Vegas since the very beginning; whether gracing the stage as a solo act or joining ranks with his good buddy Ferry Corsten to shake things up as New World Punx. This year marks a new era in his massively vibrant EDC journey as he will descend upon the quantumVALLEY stage as Dakota, a project that has stolen the hearts of his dedicated fans since releasing 'Thoughts Become Things' under the Dakota alias in 2009. His performance at EDC Las Vegas 2017 will be his second go-around at The Nine Skies project since its unveiling at Dreamstate San Francisco.
With a focus on the darker side of trance with even a little bit of a techno twist as evident in his latest release called "Mota-Mota", Dakota has entered a new chapter called 'The Nine Skies', a tour concept focusing on the nine steps to enlightenment. Check out The Nine Skies trailer and info about the project right here!
"The Nine Skies is my representation of the nine steps we all go through to reach enlightenment in life. I want people to come to these special Dakota shows and open their minds to its music, message and its visuals – the trinity of which will take them on a journey. Your journey, their journey, everybody's journey together. Dakota is darker in its beats, and wiser with the messages it wants to share with the world. Questions like 'what is the secret of life? Why are we here on earth? What is our purpose? These are just some of the questions we have and The Nine Skies show will explore".

– Markus Schulz
---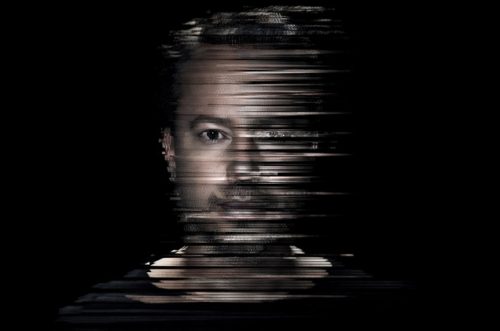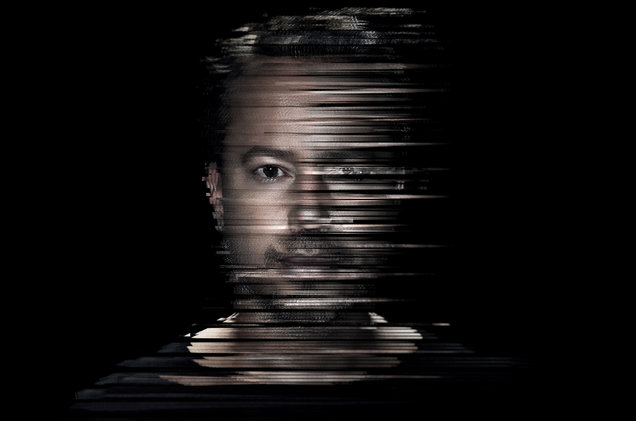 Sander van Doorn Presents Purple Haze
Facebook | Twitter | SoundCloud
Since stepping onto the scene back in the mid-2000's Sander van Doorn has wowed fans all over the globe with a tech trance flair that instantly ignited an incredible following for a man dripping in dance music expertise. Eventually, he would gravitate to a more progressive style breaking out of the genre bubble and expressing his love for dance music in a new light. Fast forward to 2017 and Sander fans were presented with a curious unveiling as his socials went completely dark, signaling a coming change in this dance music gurus repertoire. Purple Haze would ultimately reveal itself as Sander's new alter ego and with a preview of his new track "Neiloj" on A State of Trance Episode 804, Purple Haze was up and running.
Ultra Music Festival would mark Sander's first performance as Purple Haze and with the tech trance vibes blasting through the speakers, it was clear that the true Sander van Doorn was back and better than ever. If you love your beats dark, smothered in energy, and sharp in production and delivery then you would be a fool to miss his performance at EDC Las Vegas!
---
John O'Callaghan
Facebook | Twitter | SoundCloud
My next pick comes from a DJ/producer that has been on fire recently. His performance at Dreamstate San Francisco just this past week that got the trance world buzzing with nothing but adoration for this masterful trance kingpin, and it seems as if John O'Callaghan has hit a stride unmatched by any who even attempt to deliver the quality of work that seems to run effortlessly through his veins.
Whether he is in the mood to take his crowd on a rollercoaster ride of 138 or blast event attendees up with an uplifting set that sends chills to the deepest depths of your soul, a John O'Callaghan set seems to always stand apart from the pack. With go-to tracks like "Find Yourself", "Big Sky", and "Stay WIth Me", just to name a few, John O'Callaghan has fast become one of the greatest artists to ever grace our scene. What does he have in store for EDC Las Vegas 2017? Only time will tell. But I guarantee that catching his set will be one of the biggest highlights of your EDC experience. You can quote me on that!
---
Ruben de Ronde
Facebook | Twitter | SoundCloud
You may know him as Armin van Buuren's faithful sidekick on A State Of Trance radio show or through his extensive work with the massive Armada record label as well as his own imprint, Statement!. You may know him as the artist behind the 'Sound of Holland' weekly radio show or as the man behind incredible productions like "Forever In Our Hearts", "Grands Boulevards", and "Stoer". You also cannot forget his domination among the festival circuit, unleashing his talent at massive events like Ultra Music Festival in Miami, Dance Valley, Nature One, Kazantip, a slew of A State of Trance live events and gracing half a million people welcoming in Hanoi's new year. No matter how you know Ruben, history has shown us that this is a man who has established himself among the trance elite, building an empire in his wake.
Walking the fine line of trance, house, and progressive, Ruben de Ronde refuses to be contained by boundaries focusing on next level production, letting his music speak for itself. Just recently, he joined forces with fellow trance aficionado Rodg to develop a brand new album called 'Togetherr', set for release on June 16, the same weekend that he will bring his divine trance tunes to EDC Las Vegas! I am going to go out on a limb and say that if you choose to check out his set, your ears will be graced with a lot of new music premieres from 'Togetherr'. All the more reason that you should refuse to miss this set!
Check out Ruben de Ronde's new track with Orjan Nilsen and Rodg along with album details by clicking here!
---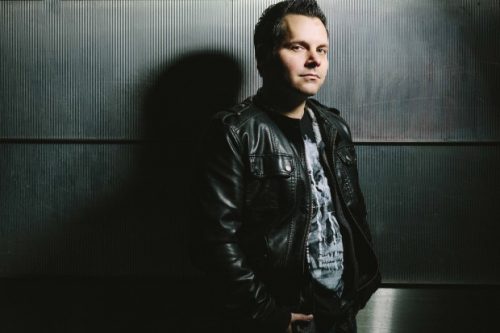 Ace Ventura by Yoni Ashrat
Facebook | Twitter | SoundCloud
A top five trance artist pick would not be complete without showing some love to the subgenre that shoots us straight in the outer reaches of the universe. A subgenre that tantalizes the senses with alienistic sound bytes, driving basslines, and underground flair. Yes, I am speaking about the deep, dark, twisted, subgenre known as psytrance! If you are a fan of psy then Ace Ventura is an artist that you simply cannot deny! Behind the Ace Ventura project is Yoni Oshrat, one of Israel's biggest talents in electronic music, with a career on top of the scene, stretching for over a decade.
Ace Ventura, while amazing on his own has been known to join forces with some of the biggest names in trance including a divine partnership with Astrix as Alpha Portal delivering one of the most electrified performances at Dreamstate San Bernardino last November and with Liquid Soul as Liquid Ace where they rocked the socks off concert goers at Dreamstate San Francisco just this past week.
For EDC Las Vegas 2017, Ace Ventura will put his partnerships on hold to sit solo in the driver's seat to dish out a set that will reach far beyond what the conscious mind can comprehend.  Prepare yourself for a performance that will astound the senses, far more unique than anyone else on the massive EDC trance lineup.
---
Connect With EDC Las Vegas On Social Media:
Website | Facebook | Twitter | Instagram 
Featured Photo Credit: Insomniac Events