The sound of the future from years past, check out 70's hit "Carry On, Turn Me On" by Space!
---
Sometimes, you have to go back a long way to find your roots.  In the case of this week's Throwback Thursday, we're going back in time all the way to the 70's with "Carry On, Turn Me On" by Space.  Founded in 1977 by Didier Mourani, Space was the most prominent band in the mostly French Cosmic Disco scene of the late 70's and early 80's.  To most people Space is long forgotten, but they left a lasting impression on the music scene and were partially responsible for the evolution of sounds to come.  It's no secret that the post-Disco landscape of this era led directly to the creation of House Music soon after, and you can clearly hear the influence this band had on acts like Daft Punk and Justice.  They've been sampled by prominent Hip-Hop artists, been remixed by acts like Minimalistix, and after decades of inactivity, the band has begun to play shows again and even released a new album in 2010.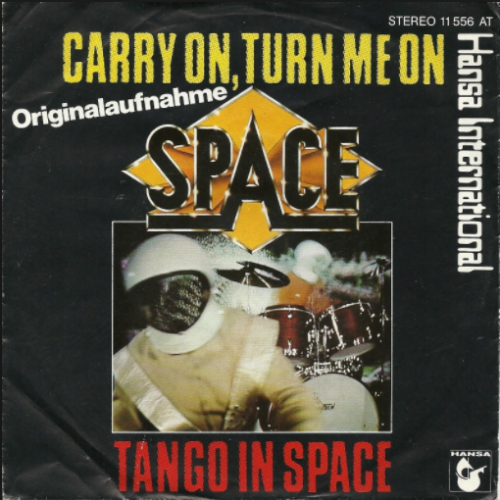 "Carry On, Turn Me On" is one of the singles from their debut album "Magic Fly," and it's pure cosmic silk.  It's a fantastic blend of synthetic instrumentation and classic acoustic percussion, with soulful vocals that wouldn't be out of place in a Deep House track. From the moody electric piano of the intro to the funky basslines and percussion solos, it's a smooth ride all the way through.  It might not have the wild energy of modern dance music, but that doesn't mean it won't make you groove along to it anyway.   What always impresses me the most about these old dance songs is the fact that this was made before sequencers and drum machines were readily available, meaning someone actually had to play all the elements of the track.  So relax, and let Space remind you of what the future sounded like long ago.
Check out Space – Carry On, Turn Me On on Youtube:
---
Follow Space on Social Media: