MedusA releases her first EP, Ricochet, and it's the perfect way to get in the mood for summer festival season!
---
We first met MedusA last year at the 515 Alive Festival in Des Moines and immediately fell in love with her style. She produces and plays a unique taste of music featuring trap, jungle terror and bass music at festivals and nightclubs across the US. Just in time for the 2017 summer festival season, MedusA has released her first EP titled Ricochet on ThazDope Records. Make sure to read about MedusA in our Artist Spotlight series while you take a listen to her new EP below!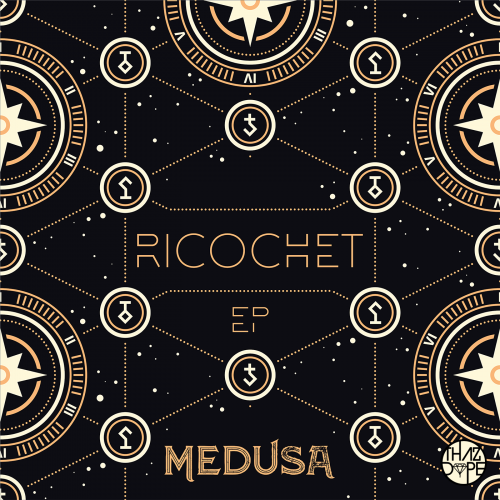 The Ricochet EP features five original productions with catchy synths and infectious bass lines. Title track "Ricochet" starts off the EP with a jungle terror and trap fusion sound that we've come to love from MedusA. Next on the EP is "Play It Again" and it has a drop that I guarantee will make crowds go wild. Appropriately titled "Lose Your Head", this track features a pounding bass line that made us headbang. It flawlessly flows between its fast bassline that will make you jump to a twerk-ready breakdown made to slay the dance floor.
Next up is "Carousel", which features a collaboration with Timmy Tutone and it has a grimey bass line combined with a whimsical xylophone inspired carnival synth that I believe is the standout track on the EP. Last, but not least, is "Orangabang" which has an excellent build up and breaks down into a twerk floor stomper.
Stream MedusA's Ricochet EP on SoundCloud:
Get your free download of MedusA's "Ricochet" here!
---
About MedusA:
MedusA (Megan Knollhoff, STL) is making crowds bounce all around the country with her high-energy sets and hybrid-infused tracks. Seamlessly floating through multiple genres of Electronic Music, she has a unique ability to intrigue and engage people from all musical backgrounds. MedusA has shared the stage with some of the biggest names in EDM, such as Valentino Khan, Kill The Noise, Adventure Club, Rusko, Brillz, and countless more. Last year, she performed at several US festivals including Backwoods Music Festival in Oklahoma, 515 Alive in Iowa, and UpNorth Music Festival in Michigan. MedusA has released several tracks in conjunction with Jungle Records and is dropping her first EP this May on ThazDope Records. MedusA's style and sound will draw you in, keep you moving, and leave you wanting more. MedusA has cities across the midwest and beyond falling in love with her.
---
Follow MedusA on Social Media:
Facebook | Twitter | Instagram | SoundCloud
Feature Photo by Freddy D'Angelo Studios