Unlike Pluto has truly created a sound all of his own, mixing EDM with jazz, swing, and rock.
---
Armond Arabshahi, better known as Unlike Pluto, walked up to the interview area very casually. He was wearing all black, which was extremely fitting given that we would talk about his tour. He set down his bags and began introductions as we grabbed a couple chairs to sit down in. We were taking some time before his set and you could tell he was excited to play at Phoenix Lights. Having been picked as one of the artists to watch by us here at EDM Identity, I was stoked to chat with this bass producer that is clearly off to a great 2017. The music that Unlike Pluto produces blends dance music with a variety of genres such as jazz, swing, and rock which allows him to create memorable remixes of iconic songs. Having just finished a tour with Seven Lions and with his tour getting underway last month we were happy to be able to sit down with him. Read on for what he had to say!
Watch Unlike Pluto – "No Scrubs" ft. Joanna James on YouTube:
---
How did you get started in music and who do you draw your influences from?
I started in music… I mean I kind of grew up around a piano and a guitar my whole life. When I was 13, I was watching Drake and Josh and I saw him play guitar, and I was like, I wanna do that. That's the honest truth and I just kept playing in bands throughout high school. That's pretty much how I started making music. And my influences range from a lot of different influences, like jazz, classic rock like Moody Blues, jazz like Sonny Rollins, there's a bunch of artists too, Nina Simone. And what was the other question you asked me? Major influences: Damon Albarn. That is like my main influence, The Gorillaz.
It's interesting that you mention that because of your tracks "Everything Black" and "No Scrubs", they have a lot of swing, jazz, 1940s kind of air about them. What about that era of music do you think inspires you?
I always liked the sonic quality of the sound and the songwriting. It was much more free, like now it's so like, verse, pre-chorus, build up, drop, like it's so robotic and disgusting to me. But back then, I actually, most samples on "No Scrubs" and "Everything Black" I actually got from vinyl. From 40s to 60s, like jazz, drum breaks and everything.
Yeah you can definitely tell.
It's not EDM. So if I ever played it live, everyone's like, what is this guy playing?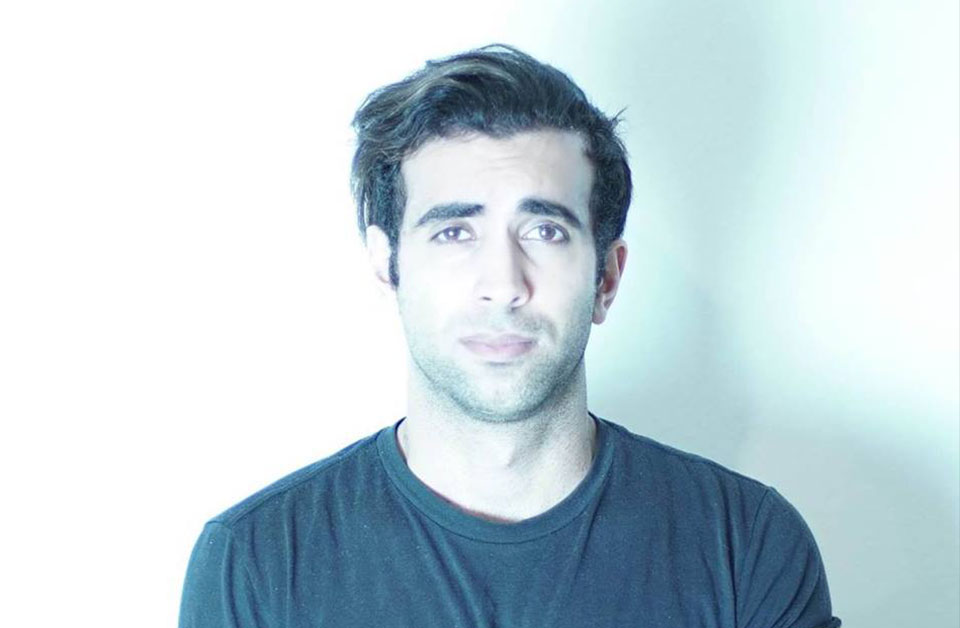 It's definitely very different. So you recently finished touring with Seven Lions on his Journey Tour, what was your favorite moment on it?
The whole thing dude. Well, okay, I want to say the shows, but the family, that was created amongst me, Pegboard Nerds, Grum, and Seven Lions and his wife. It was a family. It took two weeks, but after the two-week period, we were literally all so close. We just hung out all day, no fights, no nothing. It was family. That's how a tour should be in my opinion. A bus tour. But the shows were also awesome, like really dope. They were mostly sold out. He's amazing, Seven Lions, he's an amazing dude.
What are you most excited for on the Everything is Black Tour?
I'm excited to play weird music for cool people. I have been working on like thirty songs with my vocals. I released one called "Worst in Me" about a month and a half ago on Lowly Palace, Trap Nation's label. And the reception was better than I expected. I thought that people would be like, what the fuck is this guy doing? And now I have 30 songs and I plan to play those live during the Everything is Black Tour and see the response live.
Your new track, "Everything Black" featuring Mike Taylor is a total eargasm. Mike Taylor's vocals sound very much like Brian McKnight 2.0. What's the back story on that track and how did you select Mike Taylor to sing on the track?
Mike Taylor's manager or publisher heard my music and he was like, "dude, you guys need to work together." Because at that time, and still, I have a bunch of jazz songs I haven't released, like jazz, EDM, pop-y songs. Labels are kind of too scared to put them out. They're like "hmmm… I don't know…" So we had a session, he showed up to the studio in an all black jeep with tinted windows and he was wearing all black and so was I, with a black car and we kind of joked around about it for like thirty minutes. We watched a Nina Simone interview, then I was on the piano, and then a good song kind of came out in two hours. We wrote the entire song in two, three hours and it took me a couple of weeks to produce it. Because I didn't want it to be full EDM, if that makes sense. I didn't want it to be a massive… I wanted it to be more of I guess a 90's inspired production. Using the drum sounds that aren't massive in your face. So that you can play it live.
If you had a pet sloth what would you name it?
Oh, I'm gonna have a lot of names, but, Sir Gargantasaurus of Hidenshireforth. That's what I would name a sloth. [Laughs] That's a good name right?
A long name, but a good one.
I thought I'll just name him Sir, but Sir Gogorgonfire of Hodenshireforth. That's his name. I just changed his name didn't I. I did. [Laughter] Okay okay… Sir Gogorgonforth of Hurlenshire Village, Son of Flemworth of the Hiddentelen Village. Yes, that. He's tough, he's a sloth, and he's actually not slow. He's faster than me.
We've always loved your remixes. Your newest one with TLC's "No Scrubs" is a new song within its own right. A new song with its own beats. Why did you pick that track?
I, absolutely love working with Joanna Jones. I think she's my favorite… She's my favorite singer in… dude, I mean honestly ever. Because I think her tone and her range…and I have a lot of producers who have been in the game for such a long time that also grew with me… her vocals are amazing. When I'm with her dude, we kind of just, don't think. I just go on the piano and I start jamming. And I wanted to do a cover, but I wanted it to be a weird dark cover and I thought about getting a song… One of my favorite pop songs of all time. It was going to be "Toxic". But then I feel like it's been done so many times. So TLC's "No Scrubs" was not a dark song at all, so we kind of just completely transformed it. I have a lot more jazz singer covers slash EDM production covers coming too. A lot more.
That's good to know! What would you say is your favorite 90s song of all time?
Oh, that's a really hard one, dude. Can I get a few?
Yeah, go for it.
Moby, "Porcelain". That's a really good one. This is hard. Uh, 90's… Nirvana, obviously. All of their songs. Poor Righteous Teacher's Word Iz Life – that was a good album. Cyprus Hill, dude there's a lot, I don't know, I could play… Go on my Spotify and I'll show you. There's just so much, I just love the 90's, I really do. 80's, uh, meh, it was like a weird time. I don't know. I can't really get in… there's a few songs I can get into but 80's no. Play every other decade, yes. I think we were confused in the 80s. I really do.
I believe that.
There were some hits though. There were some bona-fide hits, but I just can't get into it. Michael Jackson was in the 80's wasn't he… Okay, I take that back.
But he was like an era all on his own.
Yeah, I mean I think he was just on his own. Oh but back to influences, JK Rowling, is actually one of my major influences too.
Really?
Dude, her back story is insane and I love her twitter so much. She's a bad ass. It's amazing, dude, she's so intelligent. She's so opinionated and I agree with all of her opinions.
Cool! Well, that's all the questions I have for you.
OK, dope. Sorry about Sir Gorgonforth…
Yeah I'm just trying to think about how I'm going to transcribe that [laughing], but seriously, thank you!
Thanks!
---
Connect with Unlike Pluto on Social Media:
Website | Facebook | Twitter | Instagram | SoundCloud