Since being introduced to MedusA, I immediately became a fan of her unique take on hard electronic music. Track selection, seamless mixing, and production skills make MedusA a true master of the craft. Originally from St. Louis, Missouri, she has shared the stage in the Midwest with some of the biggest names in the scene including Rusko, Brillz, Snails and more. I had the pleasure of meeting with MedusA after her set at 515 Alive Festival in Des Moines where we were able to talk about her style, how she got started in the scene and what she has in store for the future. The amount of diversity that MedusA emanates makes her the perfect candidate for this week's Artist Spotlight.
Stream EDMID Guest Mix 030 || MedusA on Mixcloud:
---
What is the story behind the name
MedusA?
There's really not much of a story. I wasn't a DJ or producer yet, but I was making Dubstep mixes in Ableton of my favorite tracks that I could listen to on my way to class. One of my friends brought up the name Medusa out of context, and it was like fireworks went off in my brain. I couldn't get the name out of my head. It stuck with me all the way until I was ready to play my first show and needed to choose an alias. I knew MedusA was perfect.
How do you describe your style and sound?
I like everything, but I definitely dig the heavier stuff when it comes to electronic music. My style and sound has been constantly developing since I started DJ'ing and producing four years ago. I try to sound as unique as possible in the studio and onstage. The variety of genre's and tracks in my original productions and live sets makes it so there's a little something for everyone. I've been writing a lot of Dirty House and Trap inspired music as of late, but my live sets are full of everything: Dubstep, Trap, Twerk, House…you name it. I don't discriminate based on genre. Good music is good music.
Rednex – 'Cotton Eye Joe' (MedusA Remix):
Any recent releases or tracks that we should add to our playlist?
I recently released a remix of my homie's track called 'Kratos'. That one would go in your Hybrid/Trap playlist. For your Dirty House playlist, check out my two Jungle Network Records releases, 'Scarecrow' and 'Jumpah'. I'm also working on a bunch of new music right now, including a collab with my friends, sTrap Back, that I can't wait for you to hear.
VOVIII x NHK – 'Kratos' (MedusA Remix):
What is the proudest or most memorable moment you've had in your career so far?
That's a hard one. Anytime I get to walk onstage and share my love for music with people is a memorable moment for me. I guess if I had to choose one, it would be this past Christmas in my hometown of St. Louis. I was direct support for Getter at my favorite venue 2720 Cherokee. The energy in the building and the crowd were incredible from start to finish. I knew I had to do something special for my hometown. At the end of my set, I played a sick remix of Sleigh Ride and threw out all of my MedusA T-shirts that I had in stock. The crowd went crazy and we all had a blast. Getter actually brought it up when I saw him recently. It was definitely a memorable moment and a night for the books.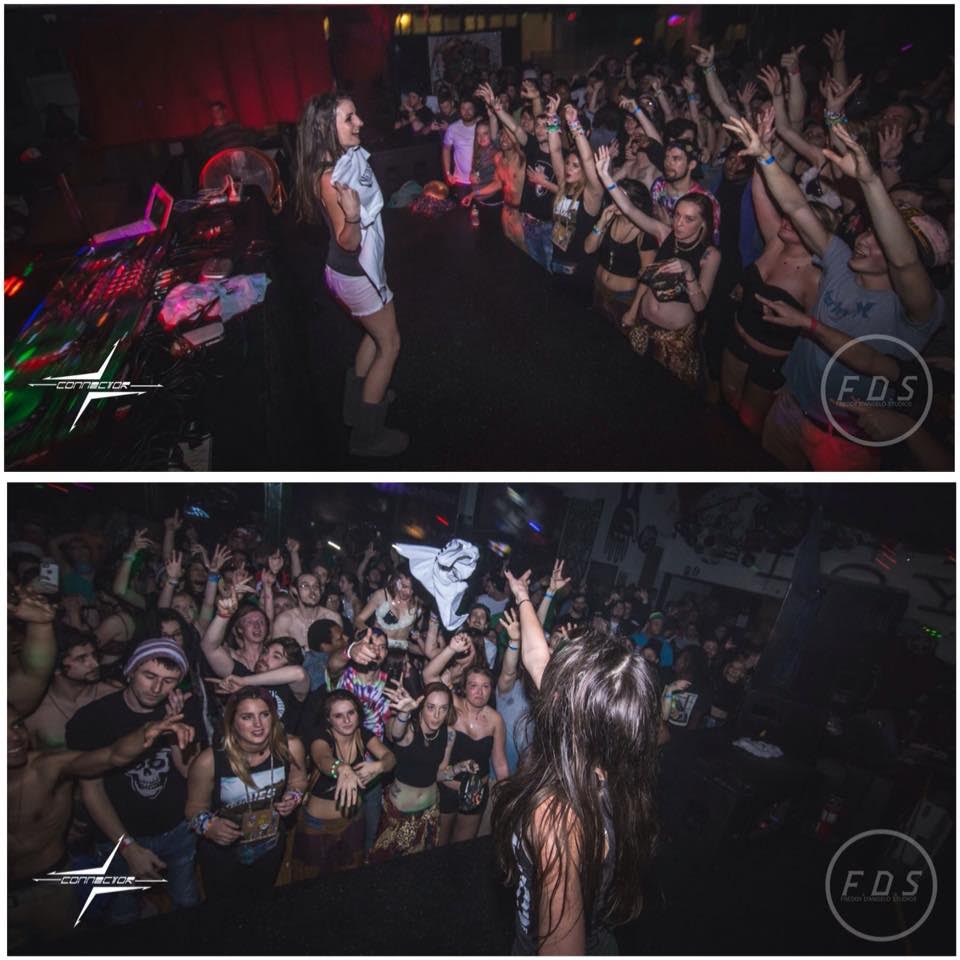 How is the Midwest scene different from the rest of the US?
To be honest, I find that it's really not that different from anywhere else. The scene here is alive and thriving more than ever. I feel like the Midwest gets pigeonholed as being "behind the times", when in reality we're just as forward thinking as the rest of the country. We have a ton of amazing artists and promoters throughout the region, who are consistently raising the bar and evolving the scene, to thank for putting us on the map.
How did you get involved with the electronic music scene?
I was going to college at Mizzou in 2010. A few of my sorority sisters made me buy a ticket to Bassnectar in St. Louis. I remember leaving the show and all of us just standing there staring at each other like "What the fuck just happened to us?". It's pretty much been game over ever since. I was instantly obsessed with electronic music, the scene, and the culture. I didn't start DJ'ing and producing until 2012, but in the two years leading up to that, I bought tickets and attended every show I possibly could around the Midwest. Big or small, I wanted to be involved and support the scene in any way possible.
MedusA – 'Scarecrow':
What upcoming events are you excited to play?
I just finished playing my last festival of the summer at Backwoods and am currently getting my fall tour dates together. While I can't announce these shows just yet, I can tell you that I will be returning to some of my favorite cities around the Midwest, including an awesome show this October in my hometown St. Louis.
You played the Darth Vader theme during your set at 515 Alive. Are you a Star Wars fan?
Some people might hate me for this, but I don't think I've ever watched a Star Wars movie in its entirety. That track I dropped is great though, and The Imperial March is a classic composition. Not to worry, I definitely plan on having a Star Wars marathon sometime soon.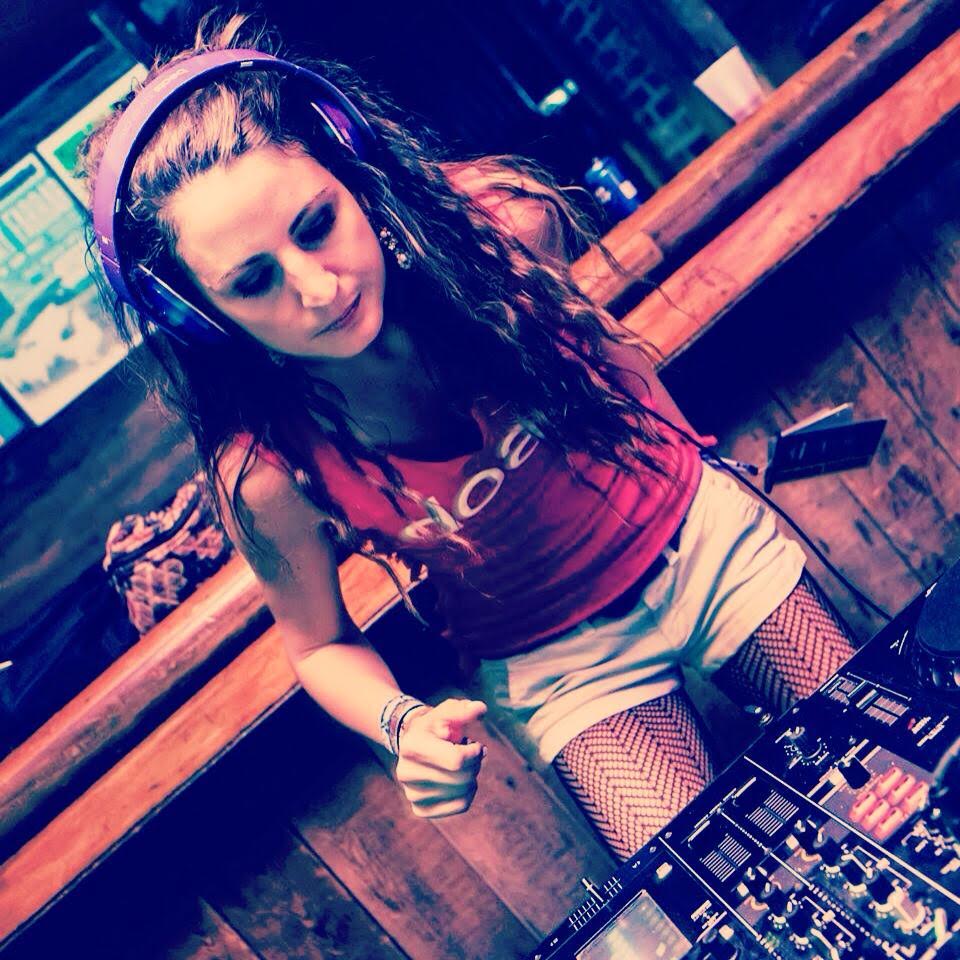 The Jungle Terror genre features a lot of animal sounds. What is your favorite animal sound track?
It's hard to pinpoint one individual track when so many producers are killing the Jungle Terror game right now. Anything by Rawtek or Funky Craig. They're two of my faves.
What is your favorite animal?
I've always been a dog person, but I just got a kitty last week and she's pretty rad. So I'll have to go with kitty's as my new favorite animal.
MedusA – 'Jumpah':
---
Follow MedusA on Social Media:
Facebook | Twitter | Instagram | SoundCloud