What We Like is a new series that features genres we like in the electronic music scene. This month's edition is focused on Dubstep!
---
What We Like series focuses on a sole genre that a contributor to the team is passionate about. Each month, that contributor will dive deep into the genre they care most about to bring you some history, information, and of course some music too. Our intention is to not just to provide some music for you to listen to, but to guide you on your journey in discovering new music or help you develop a deeper connection to genres you already love. This month's edition of What We Like is focused on Dubstep!
Dubstep is a subgenre of dance music that has been around since the late 90s and is one of the reasons for the explosion in popularity of electronic music around 2010. The songs encompass tremendous energy, excitement, and just make your heart start racing. Without a doubt, it is one of the loudest, most "in-your-face" styles of dance music. Some people absolutely hate it and say it's a sorry excuse for music, while others love it and listen to it day in and day out. However, there is no disputing the fact that Dubstep is an insanely popular form of dance music and has fans all across the world. Just about every festival lineup has a Dubstep-type artist playing at it, and of course, there are entire shows/festivals dedicated to strictly this genre of music. In addition, many artists find some way to mix in a Dubstep song into their set due to the high-energy and change of pace it brings.
Love Dubstep and want to go to the biggest Dubstep festival? Check out Rampage, HERE!
Let's get into the humble beginnings of Dubstep.
The actual genre of Dubstep originated in South London in the late 90s. A club named Plastic People had a night called Forward>> which played a very influential part in bringing the genre to the light of day during the time. It was a venue that was specifically dedicated to the genre itself and allowing for many rising stars of the genre to showcase their music. Some of the artists on the lineup back then included Hatcha, Youngsta, Kode9, Zed Bias, and Oris Jay. Big Apple Records in London played an integral part in this as well. The record store sold Dubstep records and had artists such as Hatcha and Skream working there too. Frequent visitors also included Digital Mystikz and El-B. In the following years, Dubstep took off in the United Kingdom and the sound of the genre began to change over time as well. It became a bit more aggressive and loud but still retained most of its original sound.
Listen to Skream – Midnight Request Line on YouTube:
A name synonymous with the Dubstep genre is Skrillex.
Around the year 2010 was when Dubstep began to really take off in the United States. An American producer by the name of Sonny Moore, aka Skrillex, began releasing music and making waves with his sets. Many people categorize Skrillex as a form of Dubstep called "brostep." It's much more aggressive and represents the more metallic and loud sounds that we associate Dubstep with today. It was at this moment 2010-2011 that the genre began creeping its way into big nightclubs and festivals around the country. Along with Skrillex were artists such as Datsik and Excision who really helped define the heaviness of the movement. Over in the United Kingdom where the genre originally developed, fans and even artists such as Skream weren't too pleased with the new "brostep" movement that was occurring over in the US. He often referred to it as if "someone was screaming in your face." While he was not taking shots directly at Skrillex, he was definitely not amused by the switch of the genre he helped create and build from the ground up.
Stream Skrillex – The Devils Den on YouTube: 
When I first got into dance music, which was around 2014, I did not really like Dubstep at all. At the time, I was more into the genres of House and Trap; I thought Dubstep was far too aggressive and not an easy listening experience at all. It was more recently that I began to enjoy the genre wholeheartedly. For me what really attracts me to this genre is just how intricate and ever-changing it is. It's one of those subgenres that is constantly evolving. Even today, within the genre, there is a trend of a new "riddim" sound that incorporates harsh metallic noises in a specific pattern, developing the sound of the genre further. I'm always surprised when I turn on a new Dubstep track that I haven't heard before as you don't know what you will really get, which is exciting! All in all, it's a genre that I fully enjoy and love the fact that it's at the forefront of dance music here.
Check out some of these Dubstep Radio Shows to get a taste of the genre:
---
Dubbase.FM has been around since 2011, it's a 24/7 streaming service that focuses in Dubstep/bass music. Their song selection is pretty awesome, and it's just nice to have something running 24/7 and they also have an app for Android phones too. You can stream it below, definitely check it out!
Stream Dubbase FM – 24/7 Live Stream on TuneIn:
---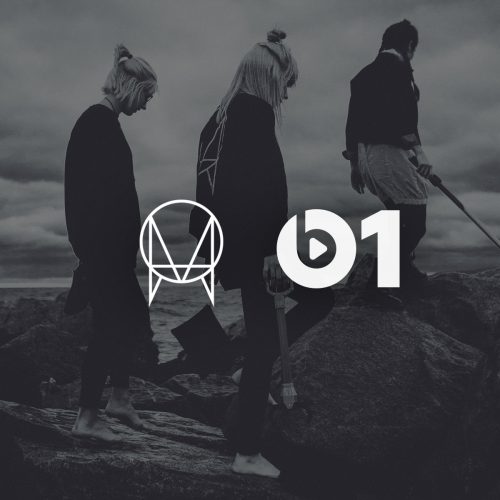 If you happen to have a running subscription to Apple Music, I highly suggest you check out OWSLA Radio. It's spearheaded by Skrillex himself and showcases new music from OWSLA records and more. There are loads of special guests that frequent the show as well. If you do not have a subscription to Apple Music, you can find streams of OWSLA Radio on both SoundCloud and Mixcloud for your listening pleasure.
Listen to OWSLA Radio #20 on Apple Music Beats 1 on SoundCloud:
Follow OWSLA on Social Media:
Facebook | Twitter | SoundCloud | YouTube | Instagram | Spotify
---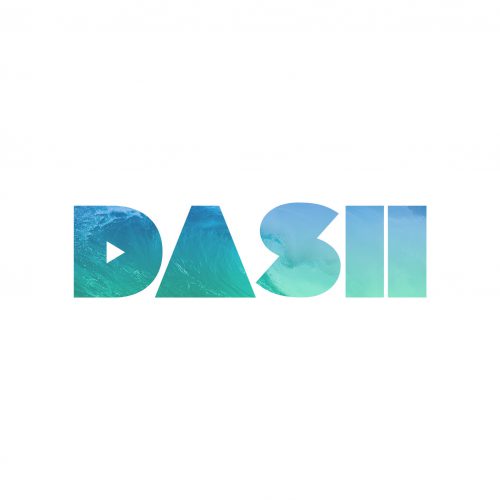 Dash Radio is a pretty sweet radio show that runs 24/7. It has an assortment of radio shows each specifying in specific genres. In terms of Dubstep, there are quite a few on there that I really enjoy! The Buygore Radio show is one of them. Headed up by Buygore Records, this radio show showcases numerous upcoming talent that has released on the record label. It also includes tunes from Borgore himself, who is the head of the label. The other one I enjoy tuning in to is the Wat The Frick radio show. This show is headed up by Getter and features tracks from himself and other artists. It's a huge mix of Dubstep plus other genres in the bass spectrum!
Wat The Frick Radio Show on Dash Radio – Click Here
Buygore Records Radio Show on Dash Radio – Click Here
---
Let us know what genres YOU would like to see in the future in the comments and stay tuned for next month's edition of What We Like!