After recently finishing a massive international tour, the man behind the mask talks on his Miami Music Week experience, success from "Faded", and more upcoming projects. 
---
Internationally acclaimed producer, Alan Walker, is best known for his energetic, chart-topping anthem, "Faded", which recently hit one billion plays on the music video. This is a huge milestone for anyone, but it is easy to see how this talented producer got there. He is a master at seamlessly blending his happy, melodic songs with visually mesmerizing music videos. We spoke with Alan in January of last year in an Artist Spotlight, and it has been amazing to watch him develop into a massive artist with a solid global following. What is next for this mysterious Norwegian producer? Find out below!
Check out the "Faded" music video here: 
---
Hey Alan. First off, congratulations on hitting 1 billion plays on the "Faded" music video. Thanks for taking the time to answer these questions. I personally wanted to say that I really dig your music, especially when it's complimented by those crazy Watchdog visuals. Your older stuff takes me back to the days of Basshunter and happy electro music. Keep it up with the good vibes! I think you've got something unique going and I'm excited to see where it goes.
Wow, thank you. I really appreciate the kind words, and it's great to hear that you enjoy the music!
Coming off your first ever show at Ultra Music Festival, what was your overall impression of the festival and Miami?
Ultra Music Festival in Miami was nothing short of an amazing experience. It was one of those events that I had looking forward to performing at, and it really exceeded my expectations. The crowd was absolutely incredible; I was really blown away by the turn-out. I also had a chance to stay in Miami for a couple extra days, and it's truly a great city. Can't wait to go back!
It is great to see the music and gaming worlds connecting with people like you. What online community has been most beneficial to you?
I completely agree, it's incredible to see both worlds connecting. For me, the online community that has been most beneficial is YouTube, without a doubt. It was the place where I first learned about music production by watching tutorials, and it's also where I first got in touch with other artists and producers. It's also very beneficial, given the fact that it is an enormous online community that is frequently used by both gamers and music fans.
How do you feel that music benefits gaming and vice-versa? And how has this worked in your favor?
Well, in the case of my own career, it has been very beneficial in the way that the gaming community was the first place in which my first initially started to spread around and getting introduced to people. By having individuals all over the globe include my music as a soundtrack for their gameplay videos and other User Generated Content on platforms such as YouTube, I was lucky enough to get my music spread across the world. That was also the foundation for my break-through as an artist in 2016.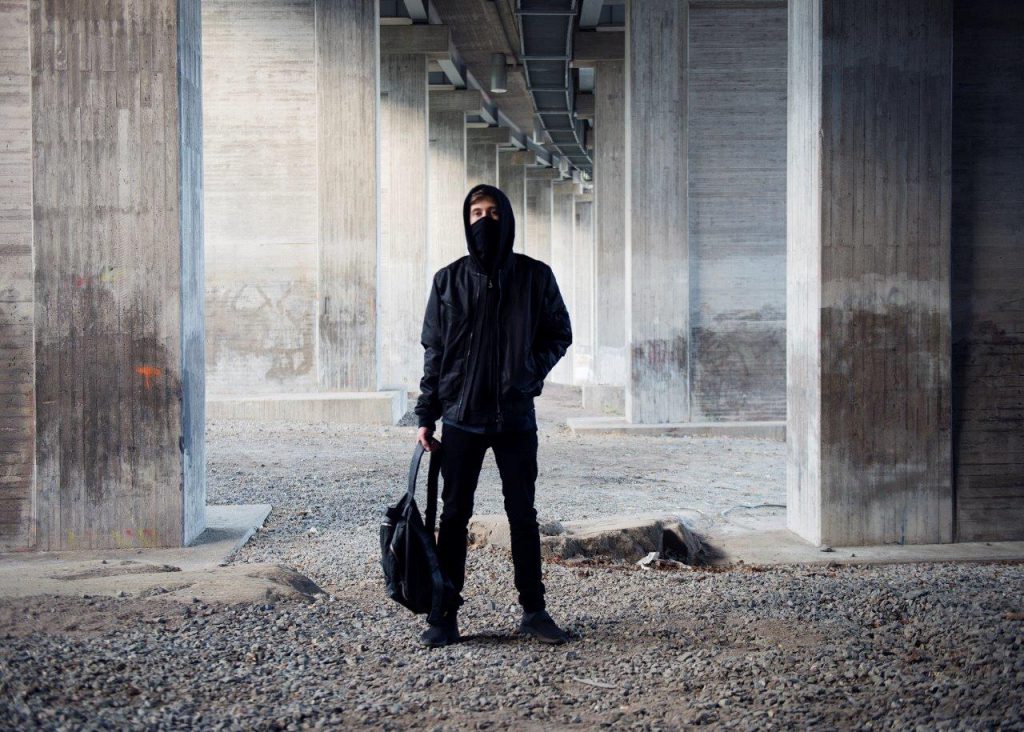 Do you have any upcoming projects/collaborations with other gaming companies or channels?
I have been fortunate enough to initiate a partnership with DICE and EA Games, who invited me to join them on a panel discussion while in SXSW. We're also exploring the opportunities of working together on upcoming projects in the time to come, so I advise people to stay tuned and look out for that.
Which video game or movie soundtrack has stood out the most for you over your life?
That's a tough one. Movie soundtracks, or film scores, in particular, have been one of my main sources of inspiration when working on my own music, and I have so many scores that I enjoy. Both Hans Zimmer and Steve Jablonsky are two of my favourites, and "Time" by Hans Zimmer might be my favourite track overall.
How did it feel to recently hit a billion views on YouTube?
It's quite difficult to describe, really. When I first released "Faded," I could never have imagined surpassing a billion views on the music video. And it most definitely never crossed my mind when I first started producing music back in 2012.
What other producers or artists have you been spending the most time with recently, and will this lead to any upcoming collaborations?
As I'm still very early in my musical career, the initial focus has been to establish myself and introducing my own music to the general audience. However, as I've had the opportunity to travel around and perform across the world, I've built a relationship with lots of different artists, DJs, and producers. And there might be a few collaborative projects in the works, although I can't reveal too many details as of now.
Between SXSW and Miami Music Week, which was your favorite between the two this year and why?
Both of them was certainly an experience. It was great to be a part of SXSW, especially being joining a panel discussion with DICE/EA, and performing at the SXSW Gaming Awards. However, I definitely got to experience more of Miami Music Week as I spent over a week in Miami this time around, so I'll have to say that MMW probably was my favourite.
How do you feel about the tour as a whole? What has it taught you and what stops were your favorites?
This tour has been absolutely amazing! It's been my first time in America ever, so there were a lot of new experiences. It was great to see that so many people follow my music here, and I'm really looking forward to returning soon. Ultra was probably one of the highlight shows, but I also enjoyed my headlining shows in LA, NYC and Toronto. All of them were sold out and the crowd were incredible. EDC Mexico was a great experience as well.
What is next for you after the end of the tour? Are you going to take some time off or get right back into it?
I've just wrapped up the final weekend of the tour, with three shows in Brazil, Paraguay, and Chile. I'll be able to spend some time back home during the month of May, and will hopefully get to work on some music. I was also fortunate enough to be invited to join Justin Bieber when he heads for his first ever performance in India in a few weeks, and I'm looking forward to that. After that, I'll head back out on the road for the summer festivals, starting in the US in early June. Hope to see you there!
---
Connect with Alan Walker on Social Media:
Website | Facebook | Twitter | Instagram | Youtube
Featured Photo Credit: Rikkard Häggbom