And just like that, Coachella has come to a close, leaving us with nothing but fond memories and what we managed to capture on our camera rolls to torture ourselves with until next year.
---
As a true Coachella veteran (I've attended every year since 2010 when my mom reluctantly agreed to let me go if and only if she tagged along with me), I think it's safe to say that I know this festival like the back of my currently badly spray tanned hand. This year featured some of my favorite artists, from Galantis to Big Gigantic to even Lady Gaga who announced that she would be filling in for a pregnant Beyoncé back in late February. As with every festival, this year's Coachella had its hiccups, but all-in-all may have been my favorite year yet. Let's start by highlighting some of my favorite parts of my Weekend One experience.
My highlights of this year's festival…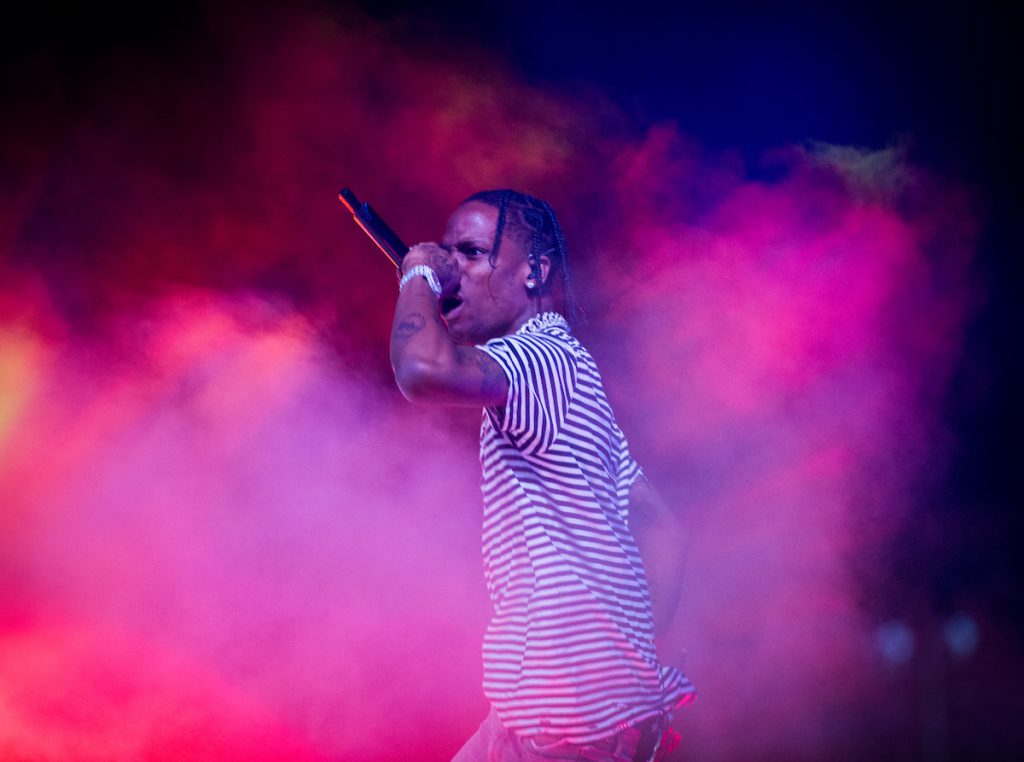 #1 – Two words: Travis. Scott. 
Quite frankly, if you were not at Travis Scott on Friday night then I don't know what you were thinking. 24-year-old Jacques Webster, Jr. not only sounded great but also delivered one hell of a performance. Scott rapped everyone's favorite tracks from start to finish, electrifying the stage and the crowd. I was lucky enough to be right at the front of the massive main stage during Scott's set and can personally attest to the fact that he made sure that you barely had a chance to catch your breath before breaking out into another banger. Travis ensured that the crowd was ready to rage right from the get go, exclaiming, "I came for the chaos, Coachella! If you're not here to mosh, get the f*ck out." Well, ask and you shall receive Scott, for me, along with the rest of the crowd, moshed and sang my heart out right until the very end of the set when the young rapper closed with an iconic rendition of "Goosebumps" that's been sending the internet into a straight frenzy.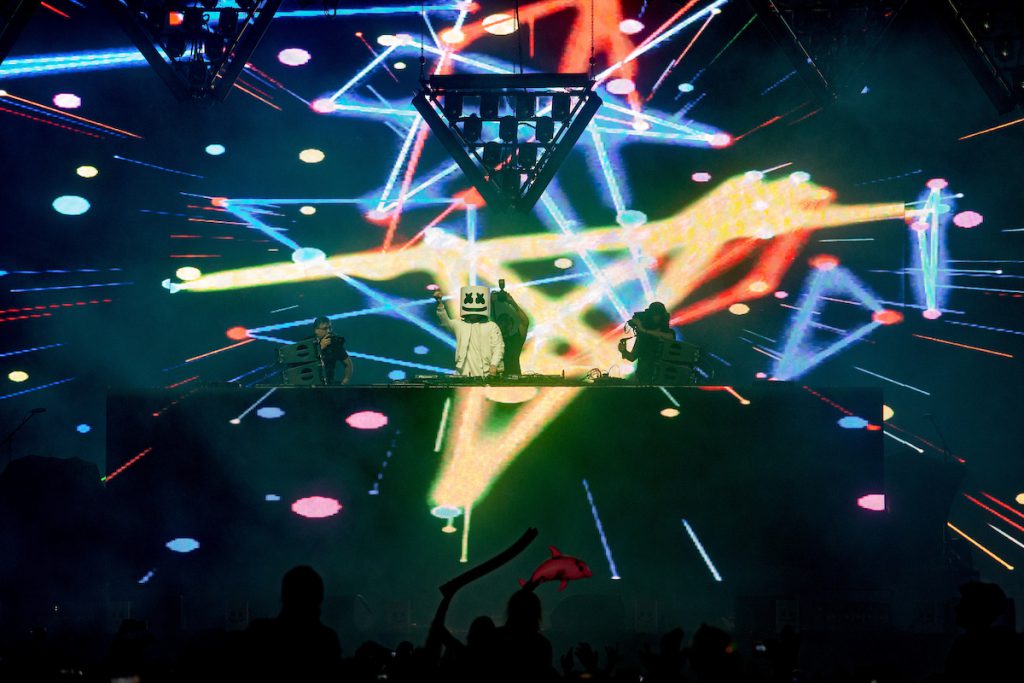 #2 – Marshmello
Before I delve into this portion of my review, I think it's important I note that I have never considered myself a member of #mellogang. Rumored to be Chris Comstock, otherwise known as Dotcom, Marshmello first appeared in 2015 when he released his first song off of his Soundcloud, "WaVeZ." Since then he's managed to make major waves in the EDM scene, receiving recognition after his song "Alone" appeared on the Billboard Hot 100 chart earlier this year. Despite the recent hype, however, I've never found myself particularly eager to hop onto this ooey-gooey, dessert version of Deadmau5 train. I won't lie, I never actually planned on seeing Marshmello's set. In fact, when none of my friends began leaving the Sahara tent (where Marshmello was playing) post-Galantis late Sunday night, they were met with reluctance, followed by a groan intended to make sure that they absolutely knew that I did not want to stay there. However nobody's perfect, nor am I, and when I'm wrong I'll be the first to admit so. All I can say is boy, was I wrong.
I don't care what prior opinions you have towards his music, if you're a fan of EDM, which I'm assuming you are since you are on this site, and ever have the opportunity to do so, SEE MARSHMELLO LIVE. It's one hundred percent worth it. During his Coachella-culminating performance, Marshmello brought out of a slew of guest performers, including A$ap Ferg in addition to debuting his brand new single featuring Andrew Watts. What really impressed me though were his visuals. Traditional to Marshmello's style, bright colors and funky animations danced across the screens surrounding the Sahara tent from the second the music began. My personal favorite and in my opinion the selling point of the performance, was when a massive projection of Mario Kart's Rainbow Road launched the audience into a life-size version of the classic video game. Word on the festival block is that this is a regular feature of his shows, so odds are you still have a chance to see it for yourself if you weren't able to make it to his set either weekend. Moral of the story: don't judge an artist by his questionable headgear.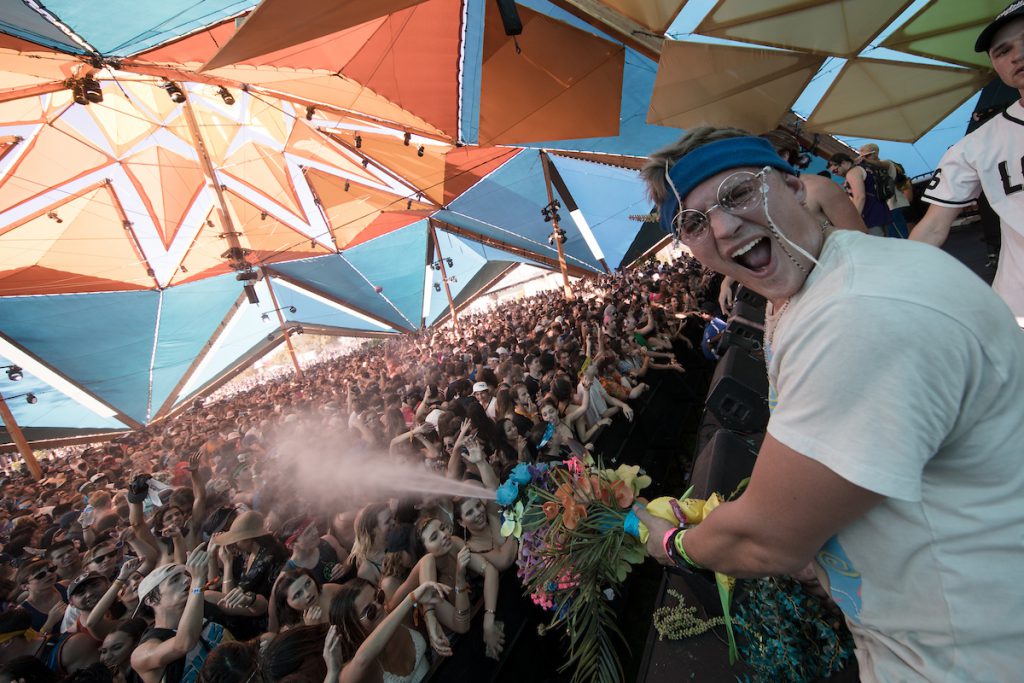 #3 – The Do LaB
Let's face it; Coachella is no Outside Lands. It's not held in comfortable San Francisco temperatures, shade is a coveted luxury that at times can be hard to come by and certainly no one is sporting trendy leather jackets. You're in the desert and it's going to get hot. That's where the Do LaB comes in. This year, the mini-stage featured a new structural design named The Beacon, which provided a fully-shaded safe-haven for festival goers to get down to groovy beats, all the while staying out of the sun. I always make a point to makea plenty of time to spend in the Do LaB, but this year I was particularly excited due to the killer lineup, which included bigger names like Shiba San and Chet Porter and newer artists, such as Bearson and Whethan. Not to mention Dirtybirds' deep house legend, Justin Martin himself threw down there this past weekend. So when it was time to cool down, whether you were in the mood to get blasted by some massive water guns or simply couldn't afford another cocktail, I hope you made sure to stop by my favorite art-infused stage for great music and a good time.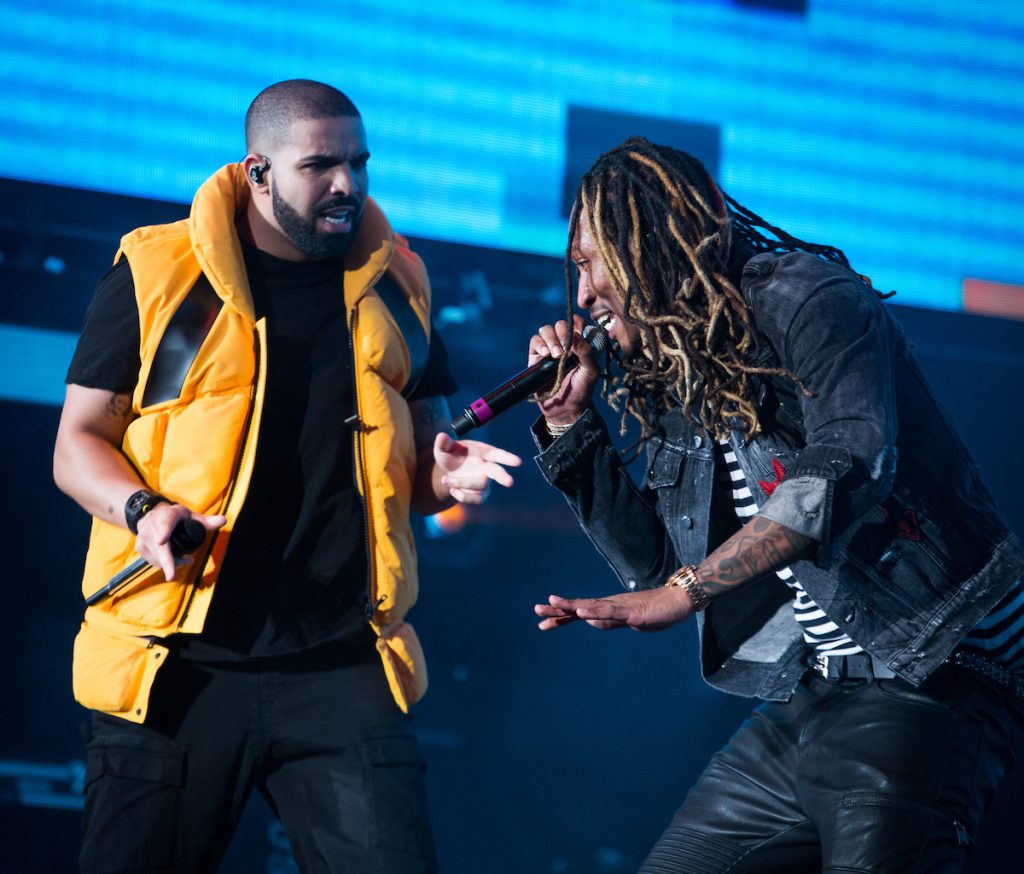 #4 – When Future brought out Drake
I'll keep this one short because it pretty much speaks for itself. Future brought out the special guest that everyone was hoping for, aka Aubrey Graham, aka Drake. Girls were shrieking. Guys were shrieking. I was shrieking. All I have to say is, what a time to be alive.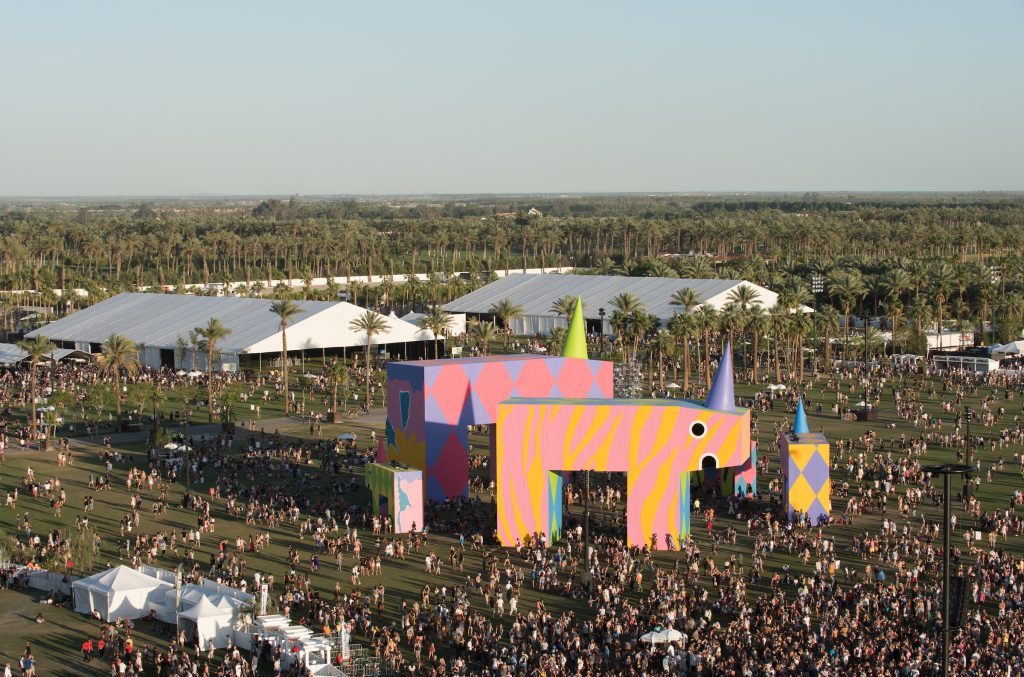 What everyone's been talking about, the expansion…
To begin, this year Goldenvoice opted to expand their festival grounds by more than 40 acres and received a city-issued permit to increase capacity up to around 125,000 people. At first, this seemed a bit daunting to me. I thought to myself, "25,000 more people? That's a lot more sweaty bodies to deal with, not to mention more competition when attempting to battle my way to the front of the Sahara tent." I must say, however, that I was pleasantly surprised with how little impact the expansion made on my experience. With the added acres, it felt as though there were hardly any more people at all. In fact, if anything it made the venue feel more spacious. The only downside to the new layout was how far away all the stages were from one another. The Sahara tent seemed particularly out-of-the-way when traveling from the front of the venue or the Main stage and took me anywhere from 15-25 minutes to get there depending on what time of day it was. At first, this caused minor complications when my group and I were trying to split up sets, but after a bit of practice, we learned to plan accordingly and account for a slightly longer travel time than we'd experienced during previous years.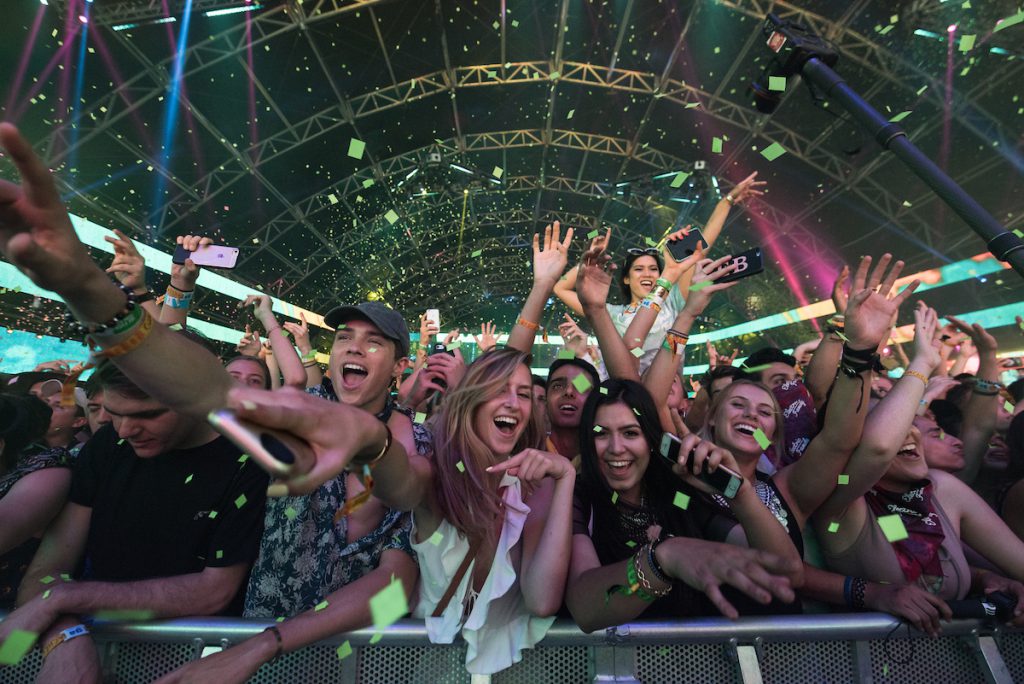 Now some things that could have been improved…
Overall, Coachella Music Valley and Arts Festival is one of my favorites. The venue is easy to navigate, the bathrooms are kept astoundingly clean and the shuttle transportation system, although at times tedious, is the most organized and safe way to get to a festival that I've seen. No event is entirely flawless, however, and I must say I was disappointed in the attitudes of many of the employees and volunteers there this year. I understand that it must be overwhelmingly difficult standing outside in the heat all day while having to deal with drunken and at times disorderly festival goers. One thing I've always appreciated about Coachella was how friendly and willing to help all the people who worked there always were. In that aspect, this year was rather upsetting. I was met with annoyance and hostility more often than not, particularly when my friend was feeling ill and had to spend a few hours in the medical tent. That's not to say everyone met me with a negative attitude. Of course, there were many who were in just as good of spirits as I'd always remembered. Shout out to the police officers who eagerly welcomed me into their group picture!
My only other suggestion is Coachella – PLEASE GIVE US MORE WATER STATIONS!
Besides that, kudos to you Goldenvoice, on yet another amazing year. If you're anything like me, you'll be spending this weekend re-watching videos on your phones, pretending like you don't have to wait 350+ days to prance around adult Disneyland in your trusty festival high-tops. Until next year, Coachella.
---
Connect with Coachella on Social Media:
Website | Facebook | Instagram | Twitter | Youtube
Featured Photo Courtesy of Coachella