Lost Frequencies Talks Miami Music Week, "All Or Nothing", & More!
---
It seemed like just yesterday that I was having my first chat with Felix, aka Lost Frequencies, at Coachella Weekend 1. Last year flew by at a very rapid pace, and with it came loads of success for this fresh artist too. Bringing his laidback vibe to festivals and clubs all over the world, it was no surprise that Lost Frequencies quickly became one of the most sought after artists to catch. After catching up with him over Halloween at Escape: Psycho Circus, I knew that he would have an even more massive year in 2017 too. We figured that Miami would be the perfect location for a follow up to kick off the year, as the city well represented the sounds he has been infecting the airwaves with so far. Check out his latest single "All Or Nothing" below and read on for our chat with him!
Watch Lost Frequencies – All Or Nothing on YouTube:
---
The vibe here in Miami is unreal during Miami Music Week. What's your favorite thing about this massive week for electronic music?
My favorite thing is the fact that you can just walk around and see everybody and talk to everybody for a few minutes. It's just cool to see everybody and everyone is busy but it's good busy, you know? It's a cool vibe.
It's like work and play, a little bit…
Yeah, like I have interviews the whole day but it's always relaxed, always fun, and good talks.
Have you checked out any of the other artists shows this week?
I saw Alok playing, who I really like. I've been a big fan of Alok for a few years now. I also saw Throttle, the Australian guy, I saw The Magician and Aston Shuffle, and last night I went to see Datsik. *Laughs*
Oh, you've got to get a little dubstep in there!
Yeah, I like it, and I love Herobust, he was a special surprise so I was happy.
We noticed on your Instagram posts lately that you've worn some cool shirt prints. Where do you find these dope styles?
Well, one of my favorite stores in Belgium it's called Bellerose, it's actually from my family, and they do all the shirts. So I just go grab them and I wear them in Miami!
You were recently in San Diego for CRSSD Festival…
I was!
…and you played the sunset set on the main stage. What did you think of the more laid back vibe of the festival?
It was really great. I had an amazing time and I also had really great feedback from the people there. I think sometimes, maybe, they don't really know who I am but it was really cool that people were dancing. It was a cool vibe and it was sunset time so I started with the sun up and finished with the sun down and it was great. I had an amazing memory of it.
Having played events and festivals that range in style and size, do you alter your sets based on those factors?
Yeah, I play different sets at different spaces. Sometimes on really big stages, I have to go harder which is sometimes something that I like less, but when people go crazy I just enjoy it anyway at the end. But I prefer to play the stuff I really like, but when I play on big stages after big names that really go hard I know I have to go hard sometimes. Otherwise, they'll think that I'm playing a really weak set, but it's alright. I have a great time all the time.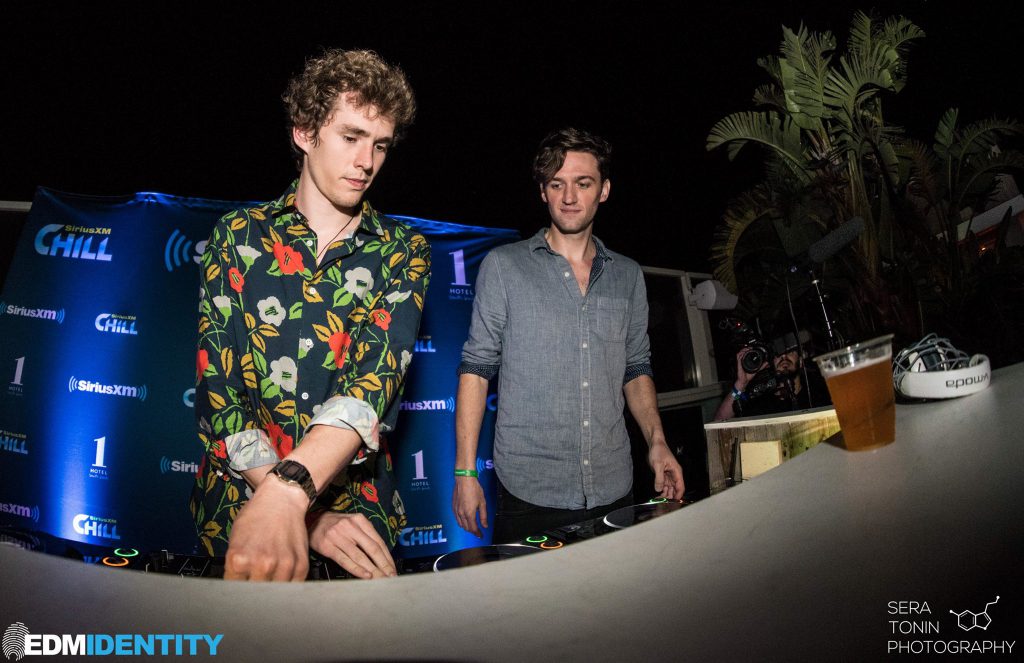 Your track "All Or Nothing" is the latest single off your album. How did you go about selecting Alex for the vocals?
I worked with him because we got in contact with the publishing. He sent me demos and I really liked what he did and we actually made two tracks together on the album. He writes amazing toplines and I think the tracks are really cool. And he has a really cool voice, I liked his voice, that is really important to have of course.
Did you work on the lyrics together or did you just handle the instrumental?
He sent me the demo and the lyrics were already done. So I did the whole instrumental and the whole building of the track, but the lyrics were done by him.
In May, you'll be hitting up a few cities with The Chainsmokers on their Memories Tour. Is there anything you're doing differently to prepare for these shows?
I really don't know. I think I'm going to play the first show and after that, I'll see what I'm going to do. It's so blurry, but I'm also playing before Kiiara so I think people are going to come in early but I still don't know how the vibe is going to be yet. I think I'm going to have two different directions ready and I'm going to see how everything is going and then go in one of the two ways.
So definitely show up early to catch you during the tour!
Yeah!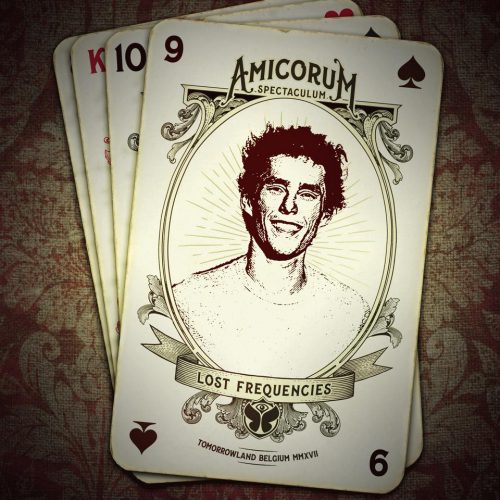 Not only will you be playing the main stage at Tomorrowland this year, but you'll be hosting a stage as well. Are there any surprises in store for fans?
Yes! There is a live act which is coming. So that's really cool because at Tomorrowland there is a lot of DJs, but it's a singer actually he's coming. So I think it's going to be special and different, but he's a guy and has a really cool vibe and really psychedelic. It's going to be nice!
That's awesome to hear! I absolutely loved the SiriusXM House Of Chill show you played. It was so much fun!
Really? Nice! It was really cool, everybody was laid back and relaxed. I played a little set, and it was funny because they asked me "can you play 15 minutes just of your music because it's streaming?" and I was like "I'm gonna play 30 minutes of just my music". *laughs*. I was really happy just to be there and to play my music, it was a lot of fun!
Well, that's all the questions we have, it was great chatting!
Thanks!
---
Follow Lost Frequencies on Social Media:
Website | Facebook | Twitter | Instagram | SoundCloud | YouTube