Welcome to The Landing, EDM Identity's weekly post highlighting fresh tracks you may have missed!
---
Since the introduction of streaming sites like SoundCloud, YouTube, and Spotify, as well as release mediums like Bandcamp available for artists to release on, new music is hitting us faster than ever. The abundance of releases can almost be overwhelming, as the tools for production and releasing music are easily accessible for anyone around the world. We know that it is a difficult task to keep up with every release from every artist, so we're here to assist you with some gems that "land" in our inboxes. In every edition of The Landing, we intend to highlight some tracks that you may have missed, or perhaps shine a light on new music for you to fall in love with.
This week's edition of The Landing features fresh tracks from Claptone, Codes, Party Favor, Joakim, David Guetta, Charlie Hedges, and Bro Safari!
The Landing || March 19-25, 2017
---

Claptone continues to be experimental with "The Drums (Din Daa Daa)"
Claptone – Facebook | Twitter | SoundCloud | YouTube
There's always that saying – "what is old is new again."  Claptone remade the classic experimental piece by George Kranz "Trommeltanz (Din Daa Daa)" into a modern House track.  Groovy bass line meets drum line with that spastic vocal "percussion" pattern that George Kranz made in the 1980's. So, here's the melding of modern and old, in a package that still feels similarly old school.  I'm at a loss for words exactly what to say about this track… so… as one team member said – "This. Song. Is. LIT!"
Grab a copy of it now on Beatport.
---

Brooklyn-based Codes comes with the fire on a futuristic and explosive cut called, "Bring Tha Bomb"
Codes – SoundCloud | Facebook | Twitter | Instagram
With a backbone bred on Hip Hop and Jungle and a foundation in Funk, Codes brings his own twist to the underground side of House in "Bring Tha Bomb". This track has it all! With a heavy bassline, slicing high hats, futuristic sound effects and chopped vocal samples, 'Bring Tha Bomb' is a track that is set to ignite dance floors from sea to shining sea!
"This record is a bi-product of influence from the first mixtape I acquired Magic Mike's "Bass Is The Name Of The Game" and the stack of Underground Construction Hard House records I used to collect."

– Codes
"Bring Tha Bomb" showcases the dynasty known as underground house music from the East to West Coast. The track is out now on Weapons, where both established and emerging artists alike are putting their 'secret weapons' in the safe hands of this new label, with every track finding its expressive platform in clubs all over the nation. But, what makes this label even more ridiculously awesome is that 5% of all Weapons profits will go to those displaced by war! 
Grab a copy of Codes – "Bring Tha Bomb" right here!
---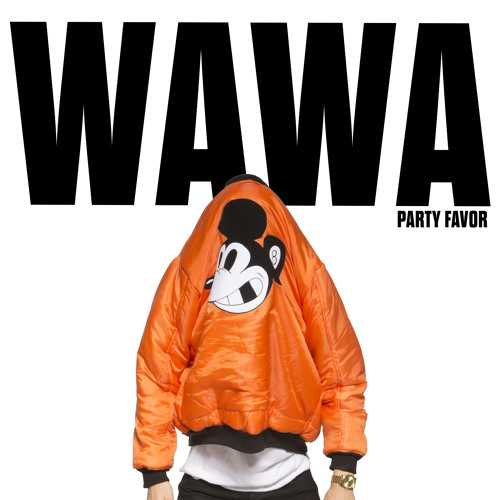 Party Favor releases underground puppy ring music video for new single "WAWA"
Party Favor – Facebook | Twitter | Instagram | SoundCloud | Website
Party Favor packs a fun musical punch with his illegal dog show trap banger "WAWA". With unique, out of the box visuals beginning in a back alleyway, leading to the backdoor of a sketchy nightclub, the video tells a story through combining the unfriendly world of underground dog show gambling with a cash Kingpin (played by R. Marcus Taylor, known as Suge Knight from Straight Outta Compton) with adorable puppies competing for the prize! Warning! This video absolutely addicting!
"WAWA" is Party Favor's first original release of 2017 and is released along with the banging music video to accompany it. Party Favor is one of the most electrified producers in the scene and his incredible ear for mixing festival trap and bass is evident throughout the track's explosive roars and wobbles, giving you three minutes of non-stop energy and musical mayhem!
Download or stream Party Favor – "WAWA" right here!
Upcoming Party Favor Tour Dates:
Sat. March 25 – Beyond Wonderland, San Bernadino, CA
Mon, March 27 – NoWhere Beach Club, Cabo San Lucas, MX
Fri. March 31 – Pal Norte Festival, Monterrey, MX
Sat. April 1 – Omnia, Las Vegas, NV
Sat. April 22 – Jewel, Las Vegas, NV
Wed. May 3 – Soundcheck, Washington, DC
Thurs. May 4 – Kabana Rooftop, Richmond, VA
Fri. May 5 – Shaky Beats, Festival Atlanta, GA
Sat. May 6 – E11EVEN, Miami, FL
Sun. May 7 – Hakkasan, Las Vegas, NV
Sat. May 20 – Foam Wonderland, Eugene, OR
---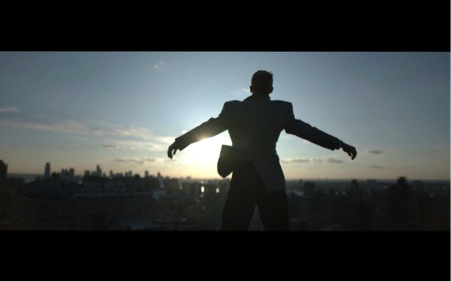 Joakim Shares Exciting New Video For "Samurai"
Joakim – Facebook | Twitter | SoundCloud | Website
Last Friday, Joakim released his new album, 'Samurai'. A landmark release in his impressive career catalog (Tropics of Love, Nothing Gold, Fantomes), his latest long player presents a personal and conceptual body of work about the artist's journey between New York, Tokyo and Paris. This week, he unveils a stunning and visually stimulating artistry for the easy listening title track, "Samurai." Directed by the Spanish choreographer Blanca Li (whose best-known work includes directing the Daft Punk "Around The World" video and Beyoncé's Mrs. Carter tour), the video is shot on the roof of the photographer Paul Colliton's studio in Midtown Manhattan.
The video was inspired by the final scene from Beau Travail by Claire Denis where the main actor Denis Lavant starts a hysterical dance alone in a kitschy club in Djibouti to a 90s Eurodance track. In the "Samurai" video, the dancer played by Daniel Baker uses his body to convey the quest for a new life through stunning contemporary choreography and shows us how to change and let go of someone or something. This is represented by the figure of the Samurai from Joakim's new album.
Upcoming Joakim Tour Dates:
Sat. March 25 – Paradiso, Amsterdam, NL
Thu. March 30 – Salo, Paris, FR
Fri. March 31 – Salo, Paris, FR
Sat. April 1 – Salo, Paris, FR
Fri. April 28 – Knitting Factory (Live), Brooklyn, NY
Fri. May 5 – Thuishaven, Amsterdam, NL
Fri. July 21 – Closer, Kiev, UA
---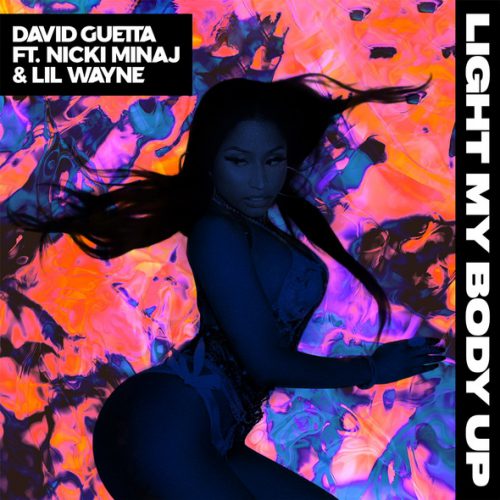 David Guetta and Micki Minaj combine forces once again on " Light My Body Up"
David Guetta – Facebook | Twitter | Instagram | SoundCloud | Website
He is the master of the main stage and an artist who has flawlessly bridged the gap between dance music, pop, and hip-hop. David Guetta's unique vision and unmatched ability to fuse these worlds together has seen him produce some of the most popular tunes on the planet time and time again – and this latest one, with familiar collaborator Nicki Minaj, will certainly not disappoint! Previously teaming up together on "Hey Mama", "Turn Me On" and "Where Them Girls At", all of which were met with enormous success, with 'Where Them Girls At' surpassing 120 million streams on Spotify, and 'Hey Mama' recently crossing 1 billion views on YouTube, these two musically driven powerhouses are at it again, this time inviting hip hop guru Lil Wayne to the party. "Light My Body Up" is on the fast track to being this years hottest club anthem. And it should come as no surprise with Guetta, Minaj, and Wayne in the drivers seat!
"Light My Body Up" is out now and available on all platforms including Apple Music, Deezer, iTunes, & Spotify and can be purchased by clicking here!
---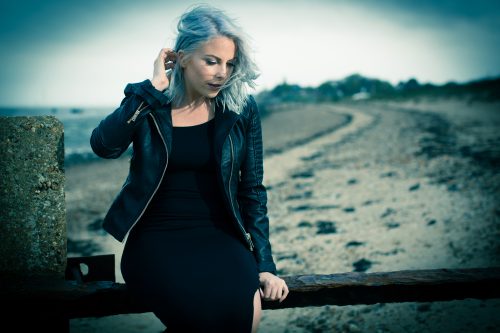 Charlie Hedges delivers house-heavy party track with "These Feelings"
Charlie Hedges – Facebook | Twitter | SoundCloud | Website
Hot off the back of her top 20 track, "Hit It", released on Armada Deep, Charlie Hedges joins the 8 House Records family to prove that she is fast becoming the queen of house music. Enlisting rising vocalist Ashton Russell to provide the catchiest of hooks, 'These Feelings" looks to bring Charlie's unique brand of jackin' house beats back to the dance floor. This production is a glorious marriage between mainstream club banger infused with some seriously infectious house elements. This is what Charlie had to say about her latest production:
"About two years ago, out of the blue, I got an email from a guy called Warren Russell who you may recognise as being one of the dancers from Diversity (Britain's Got Talent); Warren sent me over a link to his brother Ashton's SoundCloud page and said 'you've got to give this a listen…' I did and I instantly had goosebumps – Ashton's voice is incredible.

I've been working hard in the studio the last two years to refine my sounds, always with Ashton in the back of my mind, and I finally made a track that I felt would suit his voice down to the ground. He sent over some vocals and it just seemed to work, and that's how 'These Feelings' was born. Playing on the big room vibes but with a deeper sound, and with the big drop that I love – together with Ashton's strong, catchy vocals, I feel like it's the perfect track just in time for Miami and the start of the summer festival season."

– Charlie Hedges
Purchase your copy of Charlie Hedges – "These Feelings" right here!
---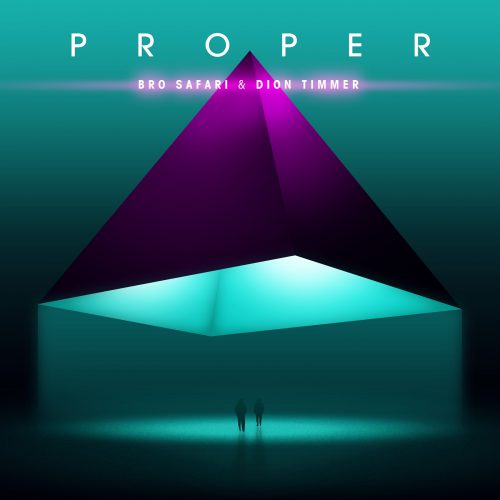 Bro Safari drops wild collaboration with Dion Timmer, "Proper"
Bro Safari – Facebook | Twitter | SoundCloud Dion Timmer – Facebook | Twitter | SoundCloud
Bro Safari is back and slamming on the gas peddle as his new track collaboration with Dion Timmer has officially hit the airwaves! The two artists have come together for their first original work after Dion Timmer was featured on Bro Safari's "Reality" remix EP. Packed with energy, filthy trap heavy flavor, and brain rattling bass, "Proper" marks the first release off Bro Safari's upcoming EP 'Collisions' set for release on June 2. The song comes just in time for Bro Safari's set at Ultra Music Festival, where he will be premiering it live for the masses. With festival season just now gaining steam you can be sure to catch Bro Safari at all the major dance music celebrations including Beyond Wonderland, Phoenix Lights and Middlelands, the first of what will be many summer festival appearances.
Purchase your copy of Bro Safari & Dion Timmer – "Proper" right here! 
I had been eager to use the vocal sample in "Proper" for over 10 years now. It just worked out perfectly in this song. Working with Dion Timmer wasn't just fun, but also an easy process. This guy has a bright future ahead of him. Keep your eyes peeled for more music and I hope you enjoy this one! 

– Nick | Bro Safari