We are super excited for this year's Lollapalooza lineup at Grant Park in Chicago! 
---
You can tell festival season is in full swing because lineups have been firing off left and right. The latest of the festivals to drop its lineup is Lollapalooza. The festival returns to Grant Park in Chicago during the weekend of August 3rd through 6th. This year's headliners include Chicago native and Grammy winner Chance the Rapper, The Killers, Muse, and Arcade Fire. Supporting acts include The XX, Lorde, Blink-182, Alt-J, and Justice. Check out the full lineup and daily splits below! It's out of control!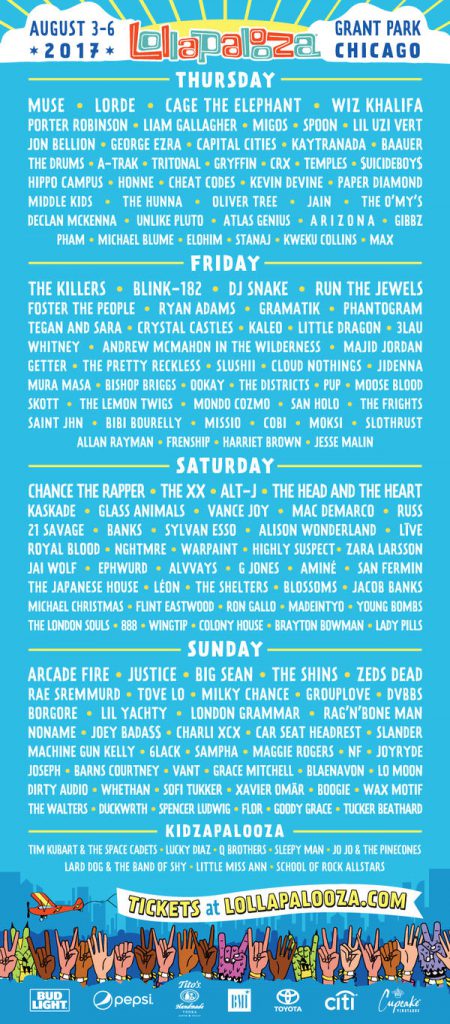 4-day general admission passes are officially sold out! The only general admission passes still available are Sunday single days. General admission and single day ticket information can be found here! Single day and 4-day VIP tickets are still available and come with a handful of perks. Those can be found here!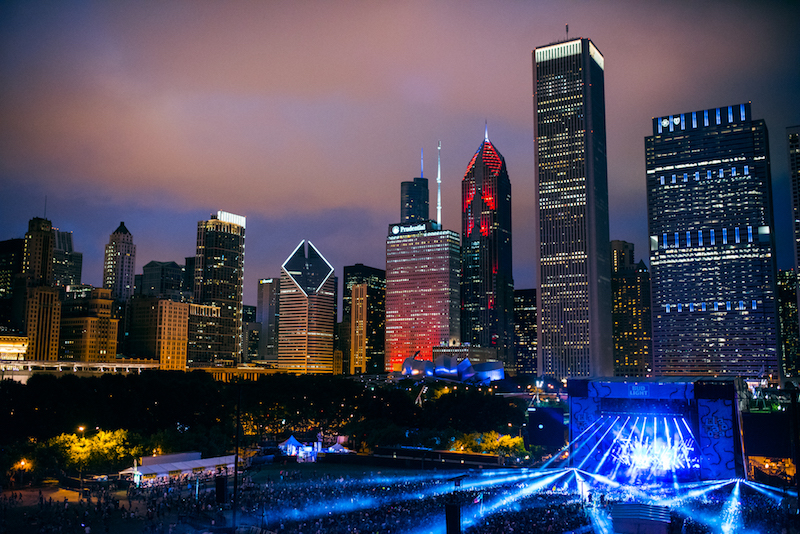 Even if you didn't get a pass before they sold out, you can still make it to this year's Lolla. There are groups online through Facebook and Reddit that have trusted communities and admins that will post face value passes closer to the date of the event. Always be careful when purchasing through a third-party, but there's still hope! There may also be passes available on StubHub closer to the date of the event. Either way, I know I am trying to make it out to the Windy City this August. A music festival with the Chicago city skyline looks like one heck of an experience.
Check out the Lollapalooze 2016 Recap:
---
Connect with Lollapalooza on Social Media