Attendees at CES 2017 will get a look unique look at the EDC Las Vegas VR Experience from VRLIVE!
---
Insomniac Events and VRLIVE have partnered up for an insane virtual reality collaboration this weekend at CES 2017. If you've been following the advancements in the area of virtual reality, you already know that this technology has been featured at past Insomniac Events for attendees to test out too. This will be different, though, as CES attendees will be dropped into some monumental moments from the 20th Anniversary of the Electric Daisy Carnival in all its glory. Using VRLIVE's cutting-edge virtual reality technology, those who don the equipment will be treated to 360º footage of EDC Las Vegas 2016 that features art, music, and of course that special EDC magic. VRLIVE was the company who provided the enhanced, 360º live-broadcast of three stages at the festival. EDC Las Vegas VR streams were broadcast to 50 Samsung GearVR headsets at the VRLIVE Lounge where guests were able to virtually transport themselves to the stage of their choice.
The EDC Las Vegas VR Experience is one not to miss!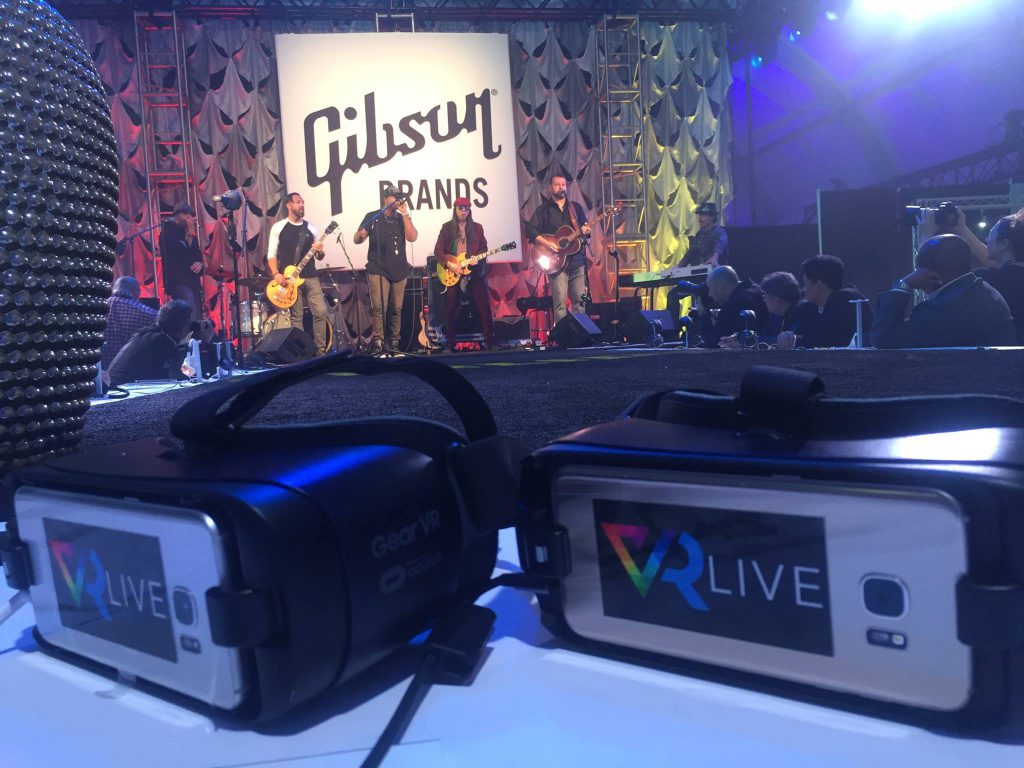 EDC Las Vegas VR Experience CES 2017 Information:
A trailer of the immersive experience can be viewed at CES on Jan. 5-7 from 10 AM – 6 PM, at the VRLIVE Lounge in the expansive Gibson Brand activation tent, located directly outside of the Las Vegas Convention Center. Hosted on the VRTGO platform, users will wear Samsung GearVR headsets in addition to Onkyo and Philips headphones, allowing them to explore and relive the milestone 20th Anniversary of EDC in Las Vegas. A video of the VRLIVE lounge activation at EDC can be watched HERE.
Can't attend CES this year? Want to still experience virtual reality from the comfort of your own room? You're in luck as this CES experience will also be accessible fans around the world, click HERE to check it out!
---
About EDC Las Vegas:
Taking place June 16, 17 and 18, EDC Las Vegas 2017 will bring another year of dance music legends, interactive art installations, countless creative stage productions, and an accepting community celebrating life and love to Las Vegas Motor Speedway. 3-day Early Owl General Admission passes are now sold out. Later Owl 3-Day General Admission passes are priced at $355 plus taxes and fees. Three-day VIP passes will be available for $699 for those 21 and over, before taxes and fees. Layaway pricing options are available for all ticket types. Click HERE for information about EDC Las Vegas 2017!
About VRLIVE:
VRLIVE is a first generation virtual reality 360° broadcast network, production, and technology company that provides the ultimate live VR 360° immersive experiences for VR headsets (HMDs), desktop computers, and mobile devices. The company creates, captures, and broadcasts live and recorded VR/360° entertainment, sporting, and other virtual events for today's global virtual reality audiences. Pioneers in this exciting new space, VRLIVE has continued to educate and pave the VR road for the entertainment industry since delivering the world's first 360º broadcast.
Founded by experienced lifelong technologists, broadcast professionals, and music industry veterans, VRLIVE stays ahead of the curve by creating technology that not only pushes the entertainment industry forward, but that also pushes the frontiers of humanity.
---
Connect with EDC Las Vegas 2016 on Social Media:
Website | Facebook | Twitter | Instagram 
Connect with VRLIVE on Social Media:
Website | Facebook | Twitter | Instagram
Featured Photo Credit: aLIVE Coverage for Insomniac