Jochen Miller talks Groove Cruise, Armada, Inspirations, & More!
---
Netherlands-born, Jochen Miller, started his career at an early age. DJing was one of his hobbies as a teen, playing under the alias "DJ Jochen". Now, many years later, his name, which he started using as a replacement alias in 2003, is known worldwide. Throughout his career, he's played at massive festivals like Electric Daisy Carnival, Ultra Music Festival, and Tomorrowland and many club events. In 2014, he signed an exclusive deal with Armada and released many big name tracks on the label such as "Let Love Go" and "Cubic". In 2015, his first studio album, "Fearless", was released which included many other tracks that he is known for like "A Million Pieces" and "Turn It Up". Outside of producing tracks and playing events, Jochen releases a monthly radio show called "Stay Connected". Tune in on the first Tuesday of every month on Digitally Imported Radio to check it out!
Heading to Groove Cruise Miami this month? Make sure to check out Jochen Miller on the boat! 
Stream Stay Connected Episode 72 (End of Year Mix 2016):
---
You played on Groove Cruise LA back in 2013, are you excited to be returning for Groove Cruise Miami 2017?
Yes, very excited! I had such an amazing time in 2013, so expectations are high. 😉
What's your favorite aspect about Groove Cruise?
The fact that everyone is there for one main reason, and that is to have as much fun as possible in 72 hours. The fact that you can't get off the boat creates an extra dimension, a specific kind of "togetherness", so to speak. Something I hadn't experienced before.
What do you think sets Groove Cruise apart from other electronic music events?
The fact that you can't leave, and I'm sure nobody wants to! It's a very different vibe on this beautiful cruise ship, with all these happy, beautiful people.
Growing up, which artists inspired you to pursue a music career?
Well, I think Tiesto was one of the first DJ's that showed me how great is it to be such a big part of someone's night, defining whether it's going to be an okay night or one they will remember for years to come. I was in complete awe the first time I attended his first line of concerts, this was something no-one had ever done before. By that time I had played in my father's club for a while, but it made me set my mind on actually pursuing a career in music.
You recently collaborated with Andrew Rayel on "Take It All". Did you produce the track prior to Hansen's vocals, or was it built around them?
Hansen and I had recorded "A Million Pieces" together, which was featured on my first artist album. We were jamming in the studio one night, and the vocal to "Take It All" was made first. I played it for Andrew shortly after that, and he fell in love with vocal too, so we decided to work on it together. I think the end-result is a great interpretation of our styles blended together.
Working closely with Armada Music over the years, what is your favorite thing about working with that label?
The enthusiasm of my label manager Onno is very inspiring and has pushed me even further as an artist.
What is the process in selecting tracks for your monthly broadcast 'Stay Connected'?
I browse through the new tracks I get sent to me and look through what's new on the portals. Then I select and edit the tracks until I have an hour's worth of the most exciting new tracks I can find.
What would you say your greatest career accomplishment is?
Tough question, as I'm still very ambitious. Looking back, I'm very happy with all that's happened so far and proud of what I've achieved. But there's always room for dreaming and working hard to get to a new high. 😉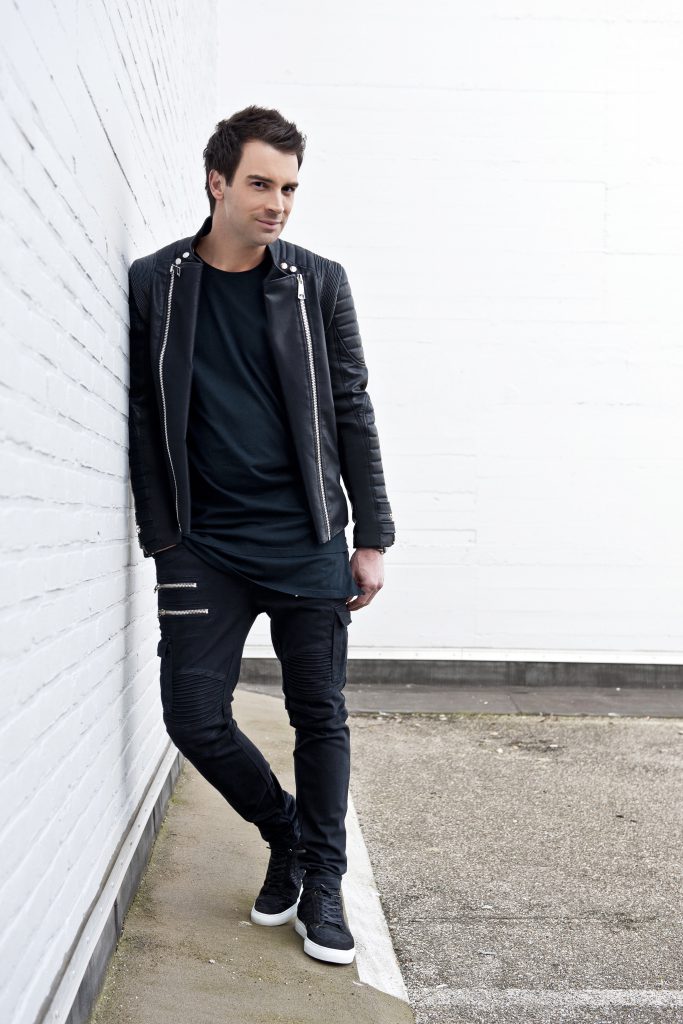 Having been involved with the scene for nearly two decades, what kind of advice would you give to new and upcoming producers?
To never give up on what you want, persistence is key. Develop your own sounds, and don't let anyone tell you your style isn't "in fashion" or whatever at that moment. Only if you stick to the music you love most, you'll be happy doing what you do.
Do you have any surprises in store for fans this year?
Definitely, but it wouldn't be a surprise if I told you, right? 😉 But there are some freshly made collabs ready to be presented, that will surprise you for sure!
What is something new, not necessarily music related, you'd like to try in 2017?
In 2016, I had an F1 race crossed off my bucket-list, and in 2017 I intend to do the same with an international soccer match. A champion's league match in, say Spain or the UK, would be something new I'd like to try!
---
Follow Jochen Miller on Social Media:
Website | Facebook | Twitter | Soundcloud