Welcome to The Launch, EDM Identity's weekly playlist series made up of fresh tracks that we love.
---
Music connects each and every one of us, whether you are listening to trance, house, dubstep, or any other genre, we are all one with the beat. Exploring new genres and artists.is a crucial element to falling deeper in love with music and opening doors to new experiences in life. Every week we will be taking you on a journey of musical discovery, highlighting five new tracks that we are currently tuned into. This week's edition of The Launch is presented to you by…Maria Clinton.
Maria's Preamble:
As many of you know, my one true love is trance. But, what you may not have known is that my guilty pleasure none other than the dark, deep, driving, "jump on the beat and ride it" type of groove found in no other genre than techno and tech house. Techno and house are genres that were alive and well when I stepped into the scene and through all of my experiences and adventures they have stayed faithful and true. In fact, we wouldn't have all the other electronic dance music genres and sub-genres had it not been for the emergence of techno and house over 3 decades ago and so we should all pay our respects to the sounds that shaped our world. So, this week I have decided to take off my trance hat and put on my techno dancing shoes. I hope you enjoy my picks for this week's edition of The Launch!
The Launch || Volume 008
---

5. Rivaldo (Nicole Moudaber Remix) – Sasha
Sasha – Facebook | SoundCloud || Nicole Moudaber – Facebook | SoundCloud
I just had to begin this weeks The Launch series with a great techno tune from none other than multi award-winning DJ and pioneer of the Last Night On Earth record label, Sasha. But, for this pick I chose to go with a brilliant remix from the techno Queen and Mood Records master, Nicole Moudaber. In addition to her countless number of tracks releases and event appearances you may have heard her show InTheMOOD which is syndicated on 66 FM stations in 45 countries, commanding over 15 million listeners worldwide! Naturally, she is a shoe-in for the first spot on my list. Sasha brings the groove on "Rivaldo" while Nicole adds the dark techno punch that she is known so well for. I was one of the lucky ones to catch the Queen live at EDC Las Vegas this past year and I was floored by how brilliant she is behind the decks. Take one listen to this titilating track and let Nicole take you straight into her world of deep dark techno euphoria.

4. Sheeple (Original Mix) – Prok & Fitch and Green Velvet
Prok & Fitch- Facebook | SoundCloud || Green Velvet- Facebook | SoundCloud
"Sheeple" is one hell of a fun ride and its no surprise when it comes to the producers responsible. House maestros Ben Prok & James Fitch join forces with Curtis Jones aka Green Velvet and the result is a very creative and high energy dance floor techno banger. 2015 was a standout year for Prok & Fitch, culminating in being crowned one of the top-selling Tech House acts on the infamous Beatport DJ store at this years Amsterdam Dance Event, following 4 consecutive top ten releases! And Green Velvet is the man responsible for some of the most beloved techno tracks to ever hit the airwaves since his debut in the early 1990's including "Flash", "La La Land", and "Answering Machine".  Put these 3 incredible minds together and the result is a track that is infectious and full of flavor!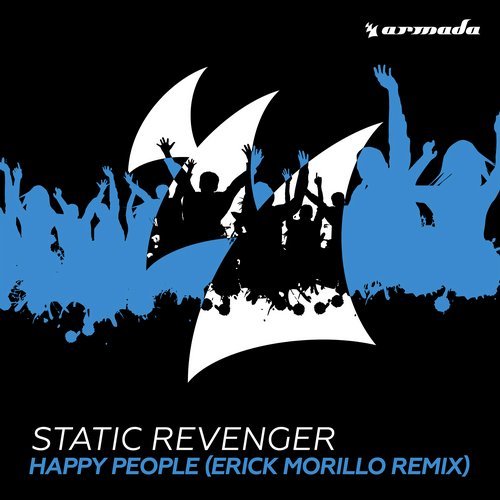 3. Happy People (Erick Morillo Remix) – Static Revenger 
Erick Morillo – Facebook | SoundCloud || Static Revenger – Facebook | SoundCloud
Let's up the energy even more with this fantastic tech house remix of "Happy People" by Static Revenger. Erick Morillo takes the driver's seat on this one and with his magic touch he brings the track back to life with a version that is perfect for peak hours at the club. The original was released back in 2000 and it was so well received that Fatboy Slim named it as one of the top ten dance tracks of the decade! For the remix, Subliminal Records house guru Erick Morillo had to do it justice. But this would be easy for a man who after over a decade is still one of the most in-demand and instantly recognizable DJs in the world. The beat on "Happy People" is full of that house funk that we adore with a touch of techno flair. This just may be my favorite track on the list! Check it out for yourself and get ready to move those feet!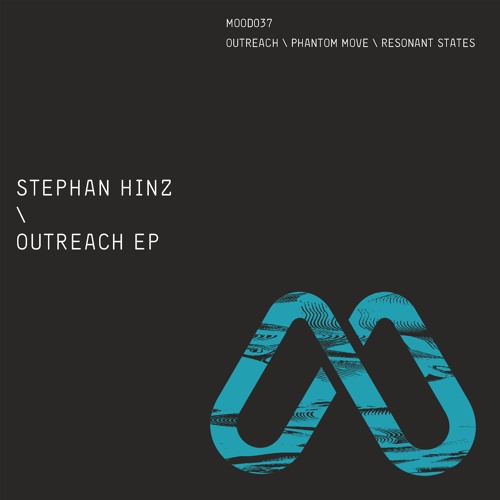 2. Phantom Move – Stephan Hinz
Stephan Hinz – Facebook | SoundCloud
Berlin-based producer Stephan Hinz, an indispensable part of Pan-Pot's Second State Audio family with releases on esteemed labels such as Adam Beyer's Drumcode and Carl Cox's Intec, Stephan joins Nicole Moudaber's Mood Records this month with a wild addicting three track EP titled 'Outreach'. One of the tracks on the EP is called "Phantom Move" and it is ridiculously amazing. After over a decade of paving his way in the underground world of dance music and hosting the beloved 'DASDING Plattenleger' radio show, Stephan Hinz is showing no signs of slowing down. The track is consistent and dark. It's the true definition of dark techno with a kick that is to die for. I know you are going to love this one!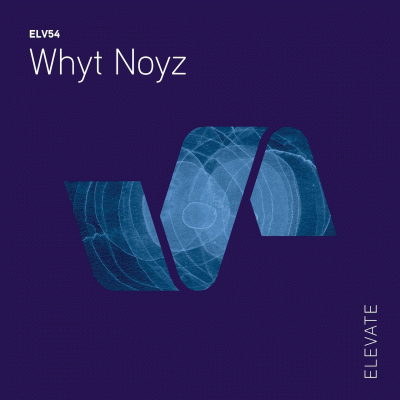 1. The Gods Clap (Spektre Remix) – Whyt Noyz
Whyt Noyz- Facebook | SoundCloud || Spektre- Facebook | SoundCloud
For my final pick, I went with the darkest track of the lot. It is Spektre's remix of Whyt Noyz's "The Gods Clap" and it is the third track on Whyt Noyz's 'The Gods Clap' EP, out now on Elevate. Whyt Noyz was formed in 2010 by two best friends to formulate their take on sleek, hard-grooving techno and now it is David Sidley who has taken control as a solo act. Whyt Noyz's specialty is post-minial techno with live percussion elements. Add to it the stylings of Respekt Recordings own Spektre (Richard Wakley & Paul Maddox) who focus on rave style techno with the infusion of dark, sinister sounds mixed with twisted, haunting vocals and unnerving, atmospheric foundations and the result is "The Gods Clap". This one pushes the boundaries and sets the standard for future tracks to come and that's why it deserves its moment in the spotlight.