Get to know rising stars NONSENS in this week's Artist Spotlight!
---
There is nothing stronger than a bond between family and friends, and NONSENS is evident of the successes that come with that same bond through and through. Having been friends since childhood, the trio of Anton, Jens and Rasmus have worked tirelessly since 2012 to make their mark on the scene. Hailing from the Danish island, Bornholm, they have taken their home country of Denmark by storm over the past few years. Producing both original tracks and remixes that have received massive support from the industry, their infectious party vibe makes sure that you have a great time at any show they are spinning.
Stream EDMID Guest Mix 038 || NONSENS on Mixcloud:
---
What was your inspiration in becoming a DJ?
Since we are a trio we had different inspirations, but a big part of it was the whole Ed Banger / French sound that Justice brought with the 'Cross' album in 2007. We could mention numerous other inspirations, but the possibility of being so flexible when performing as a DJ appealed to us.
Having a specific "sound" is important in the EDM world. What would you describe your sound as?
Haha, the obvious answer is that our sound is NONSENS. But actually we do what we can in not restricting ourselves when creating music. We are three different individuals so we have different views on what direction to take a track. But the starting point for Nonsens was that we would make all types of music, as long as we liked it ourselves. That's why we have a lot of different styles of tracks in the pipeline, and we can't wait to share it all with the world.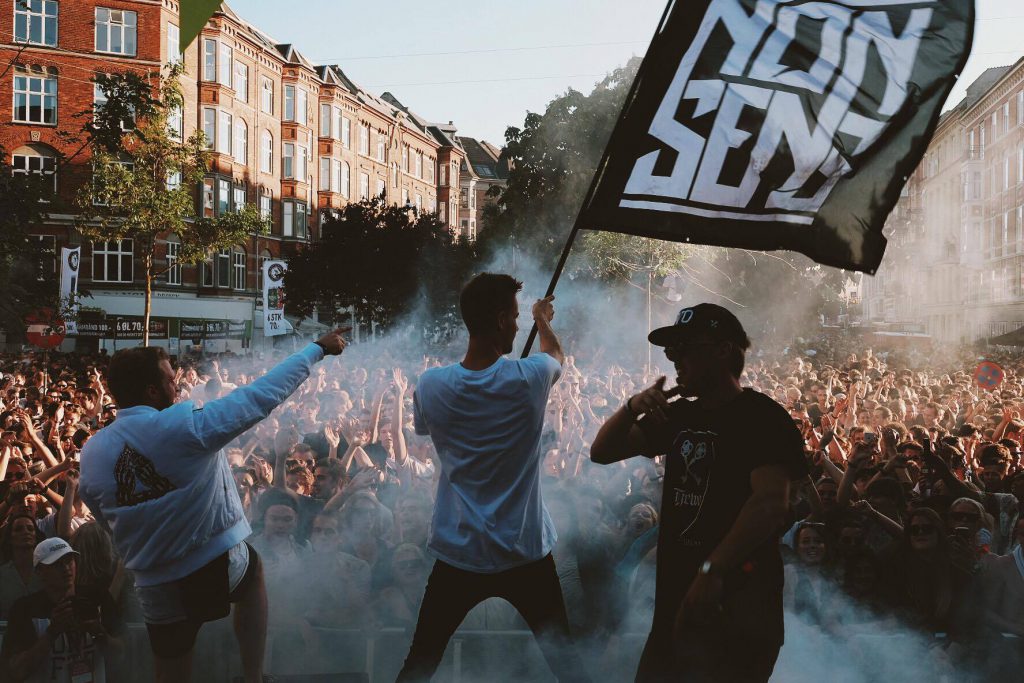 If you could play a b2b set with any artist, who would it be and why?
Ok so you didn't say "music" artist, so we'd go with a T-Rex from Jurassic Park. Haha, just think of those tiny arms doing a backspin!
Do you have a favorite event that you've been able to play?
We've played a couple of times at Roskilde Festival here in Denmark where we live. It's a great honor as a Danish artist to play there, because the whole festival is so legendary. Other than being the biggest festival in Northern Europe it's also a place that's ideal for our type of music because we love to interact with the crowd, and the feedback at the festival is amazing!
What about the Electronic Music Scene specifically speaks to you?
We would say that being a part of the Electronic Music Scene is being a part of a family. We share music with like-minded people and we are just as big nerds as everyone else: we search the internet for ID tracks and playlists with music from sets we've heard. And knowing from ourselves how incredible this passion is, we simply just love being a part of this family.
If you could pick 3 artists to listen to for the rest of your life, who would they be and why?
Ok, since we are three guys in the group we're gonna pick one each:
"Jungle" – they create such an organic story on their debut album. So many great songs that simply are stuck in your head. Can't wait to their next album!
"Daft Punk" – Probably because they are one of the artists we've heard on repeat most times. Incredibly talented and living legends.
"What So Not" – Emoh always innovates and creates something new and interesting that is really inspiring.
Which artist was your introduction to Electronic Music?
Again, we had different introductions, but some of them are Justice, Daft Punk and Noisia.
What is your favorite event that you have attended?
We were in Miami in January this year and we happened to be at Skrillex's birthday party at The Hangar. Obviously Skrillex is a star on the EDM stage, but this event did something special to us. Here in europe we haven't heard much dubstep over the last couple of years since it blew up. But Skrillex played such a banging dubstep set and we totally got a revival on the whole genre which led to a lot of new music getting produced and also new tunes getting played out at our shows. Hooray for inspiration!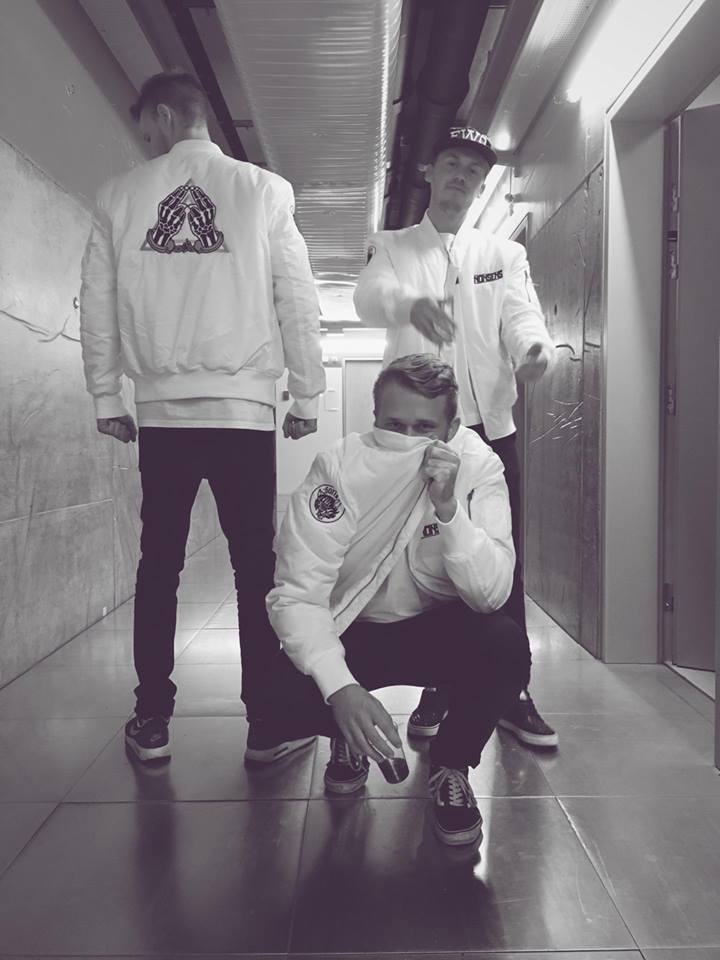 What's in store for your fans for the rest of 2016? Any surprises or new releases coming up?
We've put out a lot of new music recently, and we're not stopping before we hit 2017. We wanna keep challenging our audience so people can expect some different starting points for a track. For example you might know the genre baile funk. But you haven't heard our take on it yet! And that's something we're looking forward to. And we think 2017 will be a very productive and giving year as well – things are lining up!
What is your favorite ice cream?
Haha, one of us loves Ben & Jerry's Strawberry Cheesecake, one loves a Danish ice cream called Astronaut and the last third of Nonsens loves an apple sorbet. Now try guessing who likes what.
---
Follow NONSENS on Social Media:
Facebook | Twitter | Instagram | SoundCloud | YouTube