Escape: Psycho Circus 2016 has finally come to a close. What was your experience like? Let us know in the comments!
---
After a solid start on Day 1, I was prepared and ready for what was in store on the second night of Escape: Psycho Circus! Arriving around 5:30pm, we did experience some slowness at the gate coming in, finally entering the venue around 6pm. Meeting up with some friends, and figuring out my schedule for the night was fairly easy. I caught the end of Mark Sixma's set, which dropped some serious old school vibes towards the end. His set was followed by Lost Frequencies, who has become a favorite of mine ever since chatting with him back in April at Coachella.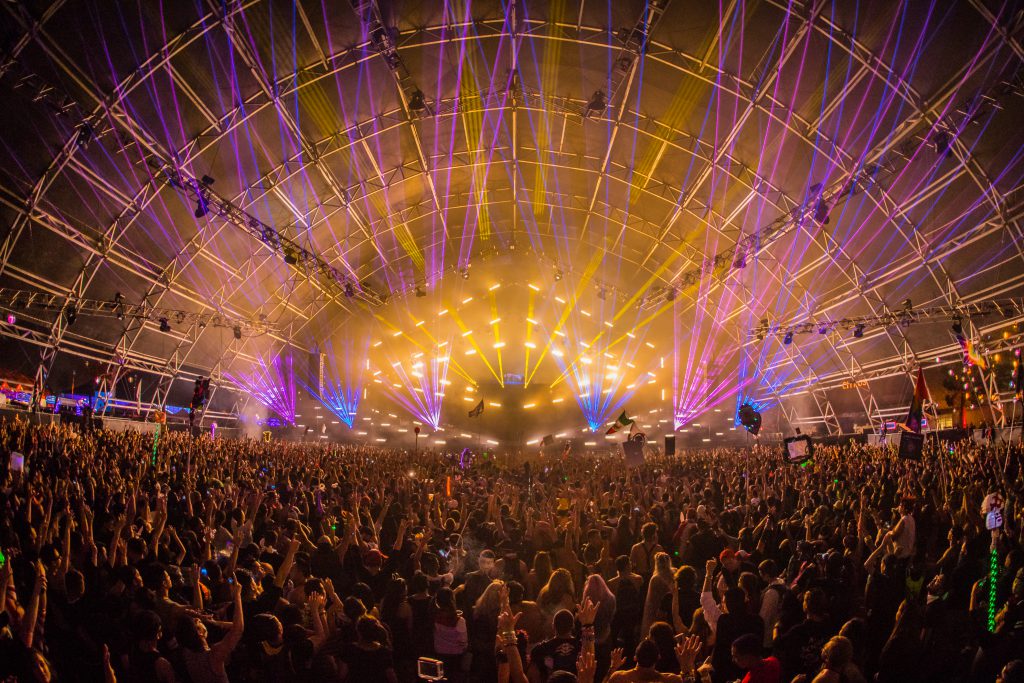 After that set I split time between Duke Dumont and Andrew Bayer, and then Chris Liebing and some Firebeatz. I think that out of all the stages the Ghouls' Graveyard still is topping the list as favorite of them all. While Claude VonStroke was playing I decided to relax for a bit, meet some new friends, and make some kandi at the main stage. Yellow Claw was playing and that was definitely a hype set to say the least. The end of my night started with Kaskade, went through Dash Berlin to Richie Hawtin, and finally back to Dash for the last track on the way out. Kaskade opened with "Beneath With Me" which was chilling to hear live, and it did seem like nearly all the artists I was able to catch threw down some great sets and tried to include some Halloween themed tracks too!
Stay tuned for our full review and experiences from this weekend at Escape!
---
Connect with Escape: Psycho Circus on Social Media:
Website | Facebook | Twitter | Instagram
Featured Photo Credit: Jake West