Meet Grace Backer, one of EDM Identity's newest correspondents, in this week's #IDSpotlight!
Name: Grace Backer
Rave Name: None
Age: 20
Hometown: Carlsbad, CA
Current City: Ann Arbor, MI
Occupation: Student & Correspondent at EDM Identity
Instagram: @gracebacker
Twitter: @gbackzz
---
What was your first electronic music event?
My very first electronic music event was EDC Las Vegas 2014. I went in tagging along with my friends, knowing only Calvin Harris and Avicii, and came out feeling like I had discovered a whole new world.
What/who influenced you to attend your first event?
My two best friends loved EDM all throughout high school, and they were going to EDC as a graduation gift. They convinced me that the music and the community present in this culture was something special that I needed to experience!
What is one moment from an event that was special and why?
The absolute best moment I've ever had at a festival was at Hard Summer 2016. Porter Robinson closed out the festival and played the most beautiful, passionate set I've ever experienced. I had all my best friends surrounding me, and the love and peacefulness present throughout the crowd was tangible. The hope he instilled in me and my quest for love and happiness truly changed my life. It allowed me to realize that, no matter what, the people in my life are what matter above anything else. I loved how he used music to express beautiful messages and to help people through tough times in their lives.
What is your favorite festival or event?
I think my favorite festival will always be EDC Las Vegas–it'll always have a special place in my heart! I love how Insomniac strives to make EDC all about the experience—the friendships, the music, the art, the performers. It's a place to dance and completely be yourself free of any judgment. Being around so many people with a passion for dance music and the culture that surrounds it truly is magical.
What is your favorite electronic song and why?
Ah just one! I'm gonna have to say "Language" by Porter Robinson, but "I'll Never Dream I'm in Love" by Kaskade and "Crash 2.0" by Adventure Club are close seconds. Language was one of the first electronic songs I ever listened to, and every time Porter plays it live in his sets it hits me straight in the feels:) The melody is so happy and uplifting, and I love the lyrics in the bridge:
"Let the waves of time and space surround me
Yeah
Cause I need room to breathe
Let me float back to the place you found me
I'll be okay"
Who are your favorite artists?
My favorite artists are Porter Robinson, Kaskade, Chet Porter, Party Favor, RL Grime, Dr. Fresch, Slander, and Oliver Heldens, just to name a few.
What are your favorite genres?
My favorite genres are trap/bass and house. I love the energy present during crazy trap sets but also can't get enough of grooving along to a fun funky house set.
What do you feel your "Identity" is in the electronic music community?
I feel like my identity in the EDM community is someone who is always trying to keep the positive energy flowing, getting everyone excited and making sure everyone is feeling loved and included. I strive to truly live out the PLUR way of life both at festivals and in my everyday life.
Is there anything else you would like to add about yourself for the readers?
Come dance with me 😛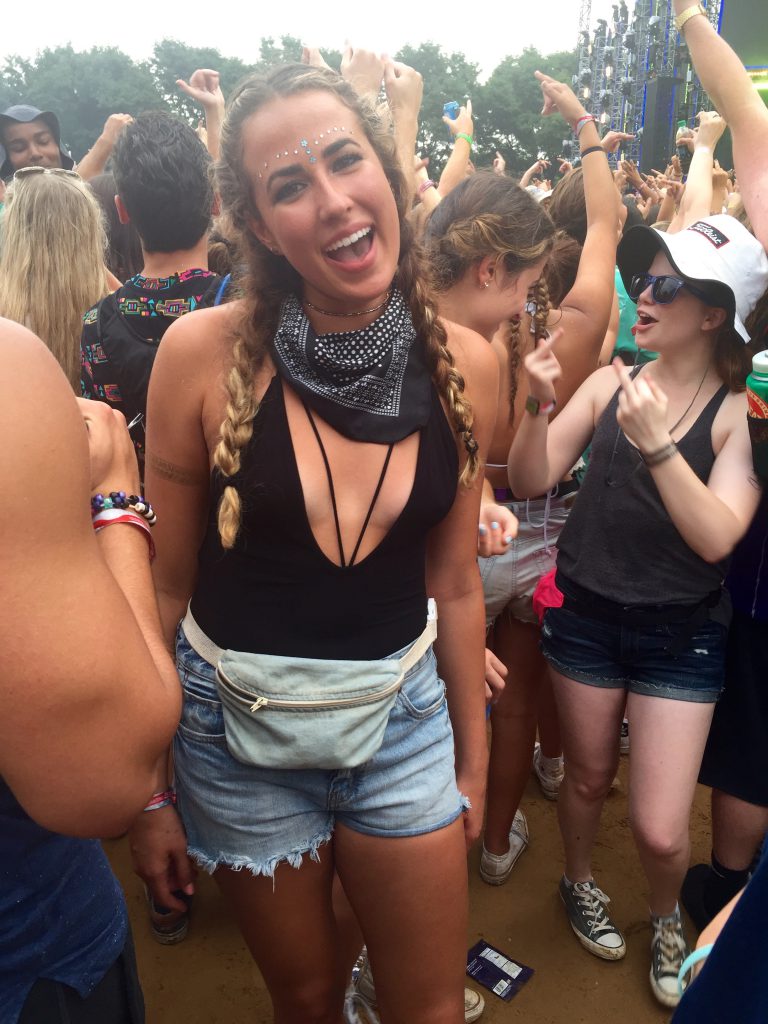 ---
Do you want to be featured in our weekly ID Spotlight segment? Click HERE for the submission form!