Sam Feldt, one of the leaders of the tropical house movement, sat down with EDM Identity to talk about his upcoming album, his HeartFeldt radio show and mixtape series, and his craziest tour story.
---
Sammy Renders, or better known as Sam Feldt, is a Dutch superstar DJ who has already toured most of the world at the age of 23. His career took off after finding a YouTube video of Kimberly Anne and then turning it into his tropical house rendition of the 1990s song "Show Me Love" by Robin S. This version blazed up the charts and was certified ARIA Gold. From there, he signed to Spinnin Records and has created a slew of hits such as "Been A While" and "Summer on You." His sound is unique, upbeat and creates an overall happy emotion when listening to it. We had the opportunity to sit down with Sam Feldt after his magnificent set at this recent CRSSD festival in San Diego, CA.
Check out Sam Feldt's recent release with Deepend and Teemu, "Runaways" HERE!
---
You just flew in from Toronto. What do you do during long flights to keep yourself preoccupied?
Well, this flight I pretty much slept *chuckles* because I went from the show, to another show, to the hotel, packed my stuff and went to the airport so I was really happy to be on the plane and actually be able to close my eyes. So, this flight I actually slept. Sometimes I do work when there's Wi-Fi. Depends on how I'm feeling at the moment. I love that when you're in the US, all the flights pretty much have Wi-Fi, so you can still keep busy if you want to.
Are you excited about the upcoming release of "Runaways" with Teemu and Deepend on October 7th?
Well it's been a project that has been in the works for a long time. I think it was like…..almost a year ago that I got the vocal from Teemu and I played around with it that I thought to myself "Deepend could really add their value to this track." So they brought in a guitarist that they know. We got together in the studio and made this version that I really enjoy and the label is loving it too. So, we'll see – it's more of like an after summer song. I think it's a really cool track for those after summer vibes. It's still quite warm, especially here in California, so I think this is a good track to close off the summer.
Outside of your upcoming release of "Runaways" what can fans expect from Sam Feldt in the near future?
So I have two/three singles finished right now. There's another one coming out with the singer from Cheat Codes as well. Then there's another one that I played today it's going to be called "What About Love." So there's a lot of singles finished right now. I have like 23 other tracks finished, so I'm thinking of doing an album early next year. Just have to plan it, but there's a lot of music on the shelves.
What lead you to produce house music? We're there any artists who were instrumental in your decision?
I think there was many actually. Like, the first time I heard a house song or a dance song – it was "Show Me Love" by Robin S. When I was around 11 years old, I used to have my own drive-in show with my dad. I would play parties with my friends. One time I went out to buy used speakers for my drive-in show and the guy that sold them to me played Robin S "Show Me Love" and I was like "aw this is cool!" I have never heard house music before, so at this point I got into it. I started Google-ing it, finding similar songs. House music has pretty much been with me all of my life.
What music or genres other than electronic music influence your production?
I listen to so much different music. If you look at my Spotify list – if you go to my HeartFeldt Spotify playlist, there's dance music in there, there's folk, there's pop, there's even reggae in it. I've been a music fan for my whole life. When I was little, my dad used to play in a band, he used to sing, he used to write music. So, I can listen to anything. I can listen to like hardcore heavy metal – as long as its good music, I will appreciate it.
And that influences your music?
Yeah. Definitely. I can be listening to a classical music piece and be like "oh okay, these are cool chords" and then that inspires me.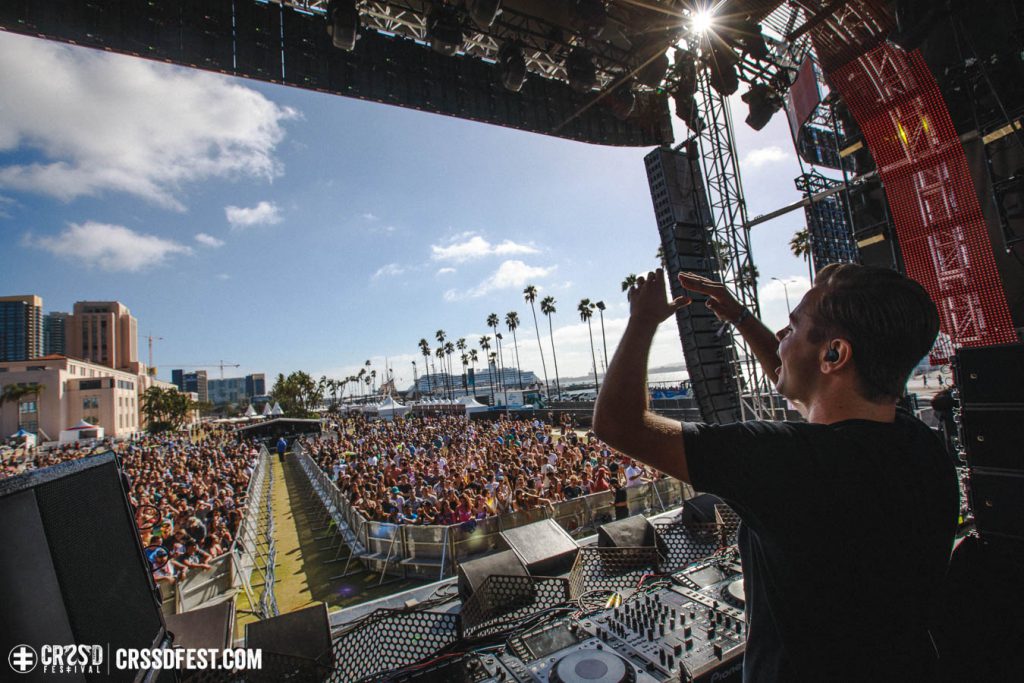 What is your process in selecting tracks for the HeartFeldt radio show?
It's a mix of things. Of course I have the demos, I have promos – I check them. If there's anything interesting in them I play them in my radio show. So people who send me stuff, they can go to my portal heartfeldt.me, you can do the DemoDrop and send me stuff! Then there's labels sending me music, so I just go through all of that and figure out of there's something there. Then there are DJ's sending me promos, like friends of mine. Then I look on Spotify and SoundCloud as well. It's just a mix of those things.
Is there a theme within your mixtape series and do you feel it's a way for you to express your creativity to your fans?
Well there's a difference between my radio show and my mixtapes. So, my mixtapes I want to tell a story. That's why I start all of them with a quote and I basically want it to be a journey. What I don't want is it to be like "here's a track, here's another track, and another track" and that's it. I want it to flow. Then there's my radio show, which is weekly. With that, I want to present the latest music that I like. So they're like two different things.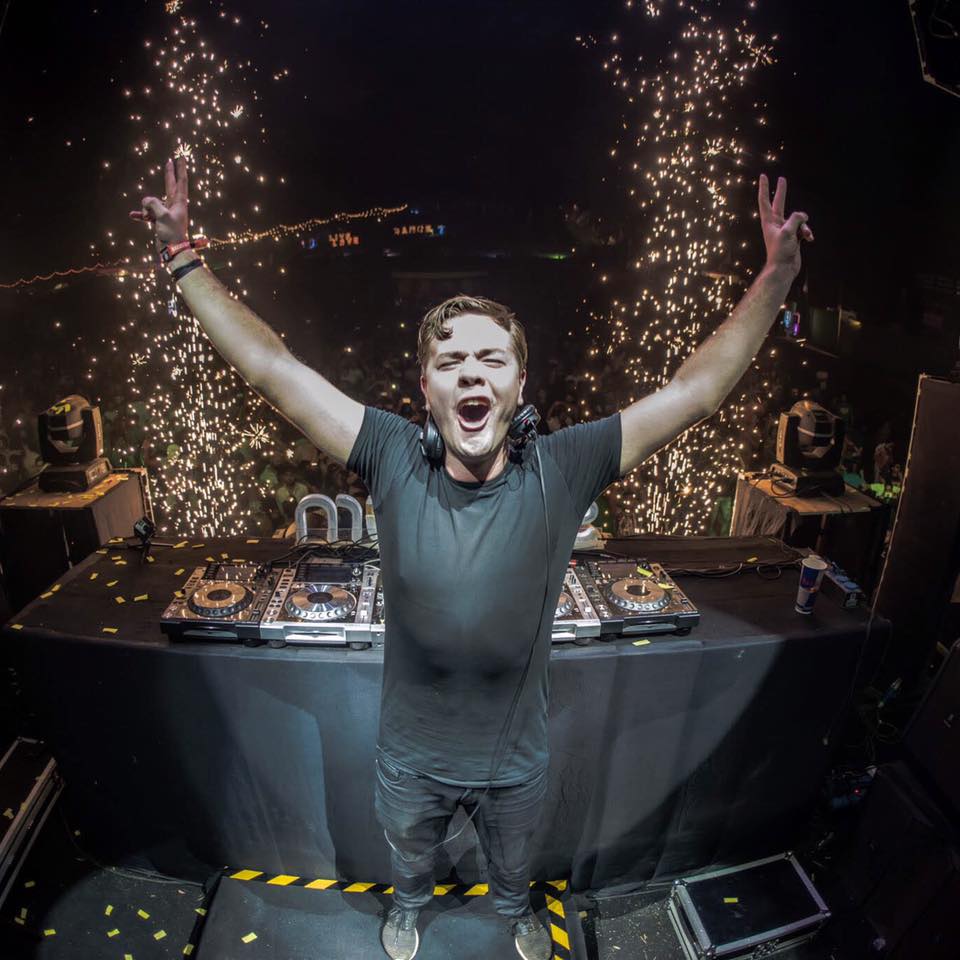 How have you changed as an artist since releasing your rework of "Show Me Love" ?
Like every artist, I'm continuously evolving. What is most important to me is that I want to be able to release anything from 100bpm to 128bpm and for people to say "yeah this is Sam Feldt." I want them to recognize that style, recognize this is "Sam Feldt music."
So, how have I evolved as an artist? It's hard to say to be honest because you're always evolving, you're always improving your DJ sets, you're always improving your progression techniques. I think "Show Me Love" is a great song, but I want to show people that I am able to do more than just a cover of an old song and make it into a tropical house song. Which was quite new at that time, and now everyone is doing it *laughs*. But I want to show the world I am capable of so much more.
Your video "Once upon a time in Mexico" shows your journey with Bakermat, what has been the craziest tour experience you have had?
There's a lot of stuff happening *laughs*. I think my craziest show I ever played was Coachella of this year. I really enjoyed it. I played two weekends, it was a compact set of 50 minutes. I had a saxophone player, I had two singers. It was one of the best shows I have ever played. It was 3pm, Sahara Tent, 20,000 people it was completely full. People were really going crazy….it was just really cool.
Can you teach a new word in Dutch to our readers?
*laughs* Well what do you want to learn?
Let's see…..just like an everyday phrase that's used.
Ok! That's cool. It's cheesy, but if you want to say "how are you? how is life?" You say hoe gaat het.
Hoo ka tet…..I'm not going to get that *laughs*
*laughs*
Thank you so much for this interview with EDM Identity, Sam Feldt.
Thank you!
---