Fourth of July is coming quickly, marking the jump into the month of this year's Hard Summer 2016. While we still have a few weeks to go, the Hard Summer 16 Series continues for an edition that is especially representative of the epic party that is Hard Summer. Hard Summer has been known to bring some of the best names in some of the smallest niches within dance music. This week's artists are no exception, and will bring out the dance mood in your entire being.
Click HERE to check out the full lineup for HARD Summer Music Festival 2016!
Still need tickets? Click here!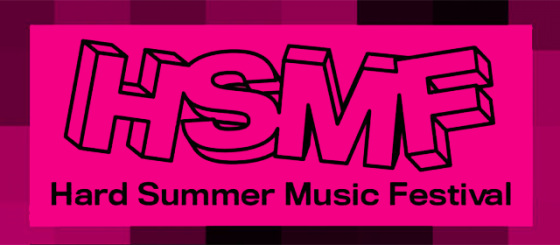 Hard Summer 16 Series || Justin Martin & Kaytranada
In this edition of Hard Summer 16 Series, it's time to feature two powerhouses of dance music. While one has been a regular on the festival circuit for several years, the other is still proving to the masses to be a rising star. Both of these artists are fantastic producer/DJs who are sure to move your booty while featuring lots of their own produced music. Another important similarity is that both have had some huge albums surface over the last few months just in time for the music festival season. So this week I'm talking about returning Hard performer/pizza aficionado Justin Martin, and making a first appearance is Canadian-raised Kaytranda.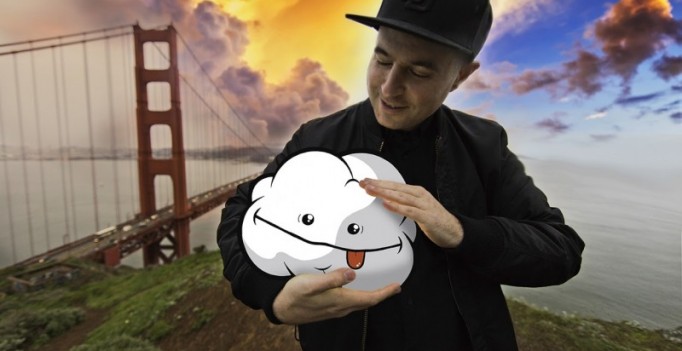 Justin Martin
Justin Martin has been a very familiar face for past attendees of Hard events. I've personally seen him play at least 5 times because of his constant presence at either both Hard Summer and Hard Day of The Dead. He's somewhat of a house veteran, and a co-founder of the Dirtybird label which has blossomed the appreciation for house all over the country. Justin Martin has been a very significant force in that movement, as a DJ who is well-known to bring the bass to the dance floor. His most recent performances include Coachella 2016 at the Yuma Stage, HARD Miami, and of course the first ever Dirtybird Campout last year. His presence in the electronic community is so reputed because his personality gives off a really positive appreciation for music and fun. To see exactly what I mean, check him out in some of the Hard Summer trailers. You can see him with a pizza on his head in the Hard Summer 2014, or doing a horrible job putting on makeup while wearing a rice paddy hat in this year's official Hard Summer trailer. Check it out below!
Stream the HARD Summer Music Festival 2016 Official Trailer:
Justin Martin's newest album, "Hello Clouds" was released just in time for me to give a listen before heading out to weekend two of Coachella 2016 earlier this year. It had plenty of good slappers on the album, and some solid collaborations with some fellow Dirtybird members. His own brother, Christian Martin, Kill Frenzy, Ardalan(featured HERE!), and Will Clarke(coming up in a later week!), all lend a hand in this killer album. My favorite track is definitely "Wet Cat" for the tech vibes on it. Here's what Dancing Astronaut had to say about him, in support of his second studio album:
"Now, years after the song that mobilized Martin's career, the Dirtybird co-founder can add a second album to his padded discography. And that proverbial sophomore slump that so many caution against? Hello Clouds is in the clear." – Dancing Astronaut
Stream "Wet Cat" by Justin Martin ft. Kill Frenzy & Ardalan on Beatport HERE!
---
 
Kaytranada
Kaytranada is a relatively young producer/DJ, but he has been active for a huge chunk of his life. Since learning how to produce and DJ in his teenage years, he's refined his sound through both remixes and original productions. I had the pleasure of ended my Coachella 2015 experience with a set from Kaytranada, where he played lots of great soulful jams which had me dancing in the spacious tent. Other people were at Drake, Kygo, or David Guetta, but the energy at Kaytra was a perfect comedown to end the great weekend and leave early enough to beat traffic.
Kaytranada has a sense of funk that will make you dance, like in his popular remixes of Janet Jackson, Nelly Furtado, Snakehips, Flume, Disclosure, AlunaGeorge, and so many more. His efforts to collaborate with artists stretches far to include the likes of BadBadNotGood, Kali Uchis, River Tiber, and Azealia Banks. What's more is that he has produced a lot of great tracks for artists such as rappers GoldLink, Talib Kweli, Towkio, Mobb Deep, Anderson Paak, Chance the Rapper, and Vic Mensa, many of whom he featured in his most recent album 99.9%. 99.9% is a full hour of tracks that range from feeling like vintage dance to jazzy and soulful. Get 99.9% on iTunes HERE
 Stream one of the tracks, "BUS RIDE" ft. Karriem Riggins & River Tiber on Soundcloud:
 He's had a pretty sizable following on Soundcloud over the last several years, but Kaytranada is now boasting over 450K. 99.9% likely had much to do with his increase in popularity, but it isn't all that the man has to offer! Kaytranada has released a remix of Rihanna's "Kiss It Better" on Beats1 and was featured on Fader magazine. According to them,
"He also announced that he would be releasing a mixtape soon, called 0.01% — the logical extension of his album title 99.9%. Listen to the remix below via Apple Music." – Fader Magazine
So the good news is that this means more Kaytranada is coming to us, and you can count on an exquisite set from him come Hard Summer. Justin Martin is a crowd favorite and close to my heart as well, but if I had to choose between the two this summer, I'm watching Kaytra.  If you haven't seen either before, it could be a fair toss-up, because both have an overall high quality of musicianship.Thankfully, Kaytranada is on Sunday and Justin Martin is on Saturday, so I won't have to make such a heart-breaking decision. That being said, I still mean this as passionately as I can: if you go to Kaytranada's set, you WILL NOT REGRET IT. 
---
Follow Justin Martin on Social Media:
Facebook | Soundcloud | Instagram | Twitter
Follow Kaytranda on Social Media:
Facebook | Soundcloud | Instagram | Twitter | Website
---
Stay tuned next week for the next artists up in the Hard Summer 16 Series!