The first day of EDC Las Vegas 2016 is in the books!
There may have been leak after leak online much to the dismay of Insomniac, but nothing truly compares to seeing the full thing in person. I will be the first to admit that we got off to a bit of a late start today, boarding our shuttle to the speedway and departing around 8pm. By the time we entered the speedway it was nearly 10:30pm, making our descent into the electric wonderland.
Stay updated with EDC Las Vegas 2016 by clicking HERE!
There really is nothing quite like walking into the Electric Daisy Carnival. I was flooded with memories of past events and excitement to be back.
I started my evening off by scoping out the scene, and eventually meeting up with some friends at the circuitGROUNDS for Adventure Club's set. It was really great to have them bring Delaney Jane out to belt out some vocals, and the set was a great way to kick off the festivities for the entire weekend for me. I stuck where I was for an insane set by Eric Prydz, playing just about everything that I wanted to hear and more. Once again deciding to stick around for a three-peat, a massive fireworks show took place before Kaskade took the stage. As he opened, the crowd surged in size and made it nearly unbearable for me. I couldn't seem to get situated in a good spot to enjoy the set, so i cut my losses and decided to tour the rest of the festival grounds instead.
Catching a bit of Datsik at bassPOD, on to the wasteland that was bassCON, and grabbing some seriously epic merch filled my time as I waited for the Kaskade Redux set that was disclosed via his social channels. It's almost a tradition now, definitely a must attend for me at least. I swung by the kineticFIELD to hear some Dada Life and take a peek at the VIP offerings, definitely a massive improvement upon last year! Closing out my night with that Kaskade Redux set definitely was the right idea, as I enjoyed relaxing in the grass and listening to one of the better Redux sets I've experienced.
Now I'm back at my hotel, about to get some much needed rest and ready for Day 2!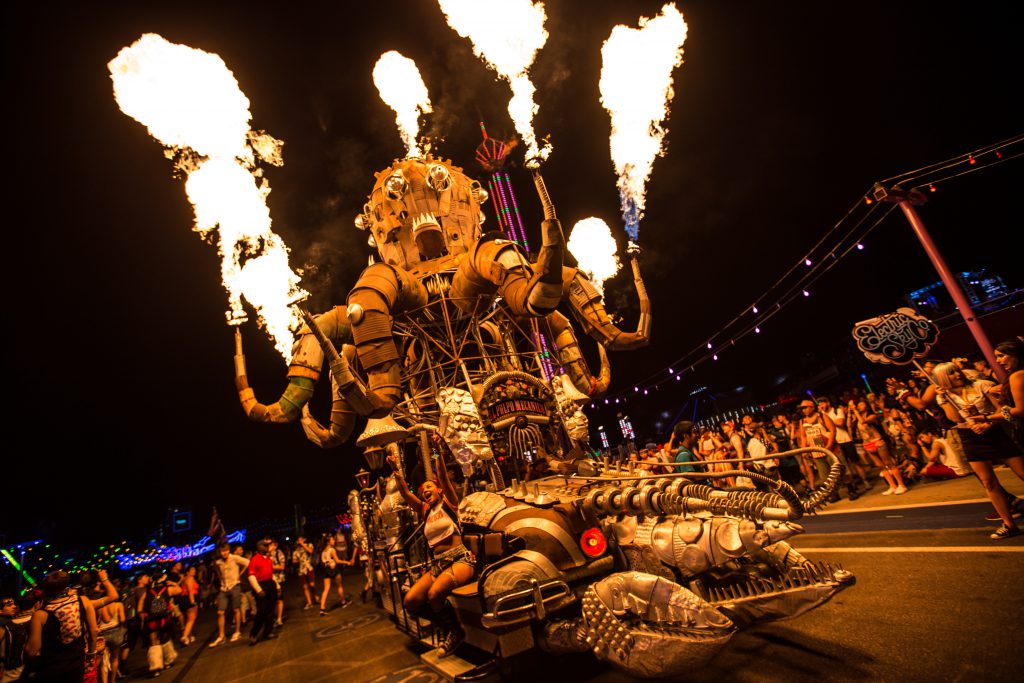 ---
Missing out on EDC20? Check out the live stream by clicking HERE!
Don't forget to hashtag #EDMIdentity in all your favorite photos from this weekend to be featured on our Instagram!