Mid-June marks the official launch of the summer season, meaning that much closer to Hard Summer Music Festival 2016. While this weekend kicks off EDC Las Vegas, the EDM Identity team brings you the third installment of the Hard Summer 16 Series. In this week we focus on two artists who together make very far-reaching impacts on the future of electronic music. Jai Wolf and Mura Masa are both some pretty young dudes making some of the most refined and unique beats in new electronic genres. Six weeks away from the event, and tickets are still available online! Don't forget that there is camping this year for the first time ever, at the new location.
Click HERE to check out the full lineup for HARD Summer Music Festival 2016!
Still need tickets? Click here!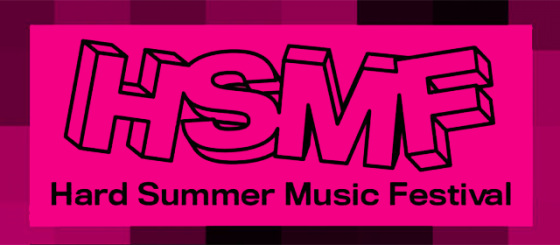 Hard Summer 16 Series: Newcomer Mura Masa & Returner Jai Wolf
Specifically, bass genres and future R&B are enhanced by the works of both Jai Wolf and Mura Masa. Both artists pull influences themselves from greats such as Cashmere Cat, Manila Killa, among others. Upon releasing an EP last year, Mura Masa has become a supported name on music streaming services. This was a blessing for the online music community as well as for the artist himself to shine as a true up-and-coming producer to be noticed. Jai Wolf has similarly held lots of success releasing his original Indian Summer which boasts over 9 million plays. One can see that Jai Wolf's music has held up in terms of commercial appeal, appearing in some of the first advertisements I would hear on Soundcloud.  It's also no surprise that he became an increasingly relevant name after his Hard Summer 2015 mixtape released that was matched in taste by his actual performance at the event last year.
Stream Jai Wolf's Hard Summer Music Festival 2015 Mixtape on Soundcloud:
---

Jai Wolf
Born in Bangladesh, raised in NYC, Jai Wolf has been dropping music on Soundcloud for a few years going strong. Much of his success began snowballing after his Coachella 2015 Performance at the Do Lab Stage. Much of the growth in popularity of Odesza lead to a corresponding rise in appreciation for Jai Wolf's sound especially due to his remix of their "Say My Name" ft. Zyra. He performed at CRSSD Festival which further speaks to his future, but not quite mainstream, presence in the electronic music world. That performance at the San Diego Waterfront Park was telling of Jai Wolf's capacity to throw a great springtime or summer dance party, and he isn't afraid to mix in Midtempo, Electro-House, and other bass genres within his sets. With a confidence in both producing and DJing, this won't be his first rodeo at Hard Summer nor will it likely be his last. For those completely unfamiliar with his production his sound is a soulful take on future bass music with lots of strongly emotional vibes, similar to that of San Holo who was featured in last week's edition. His music is dynamic, but definitely easy on the ears, which you can check out for yourself on his website, here. Some of these remixes have millions of plays, and he's gotten positive feedback from both music-lovers as well as big name artists alike.
Jai Wolf has a personable attitude from what I noticed when he was on UCLA Radio several weeks back, where he talked with host Terry Hsu and curated some of the music for the show. He spoke on what it was like to play such big festivals and how success of his original, Indian Summer has contributed to his place in music. We even heard about how he settled on the name change to Jai Wolf, inspired by the wolves from Game of Thrones! He's closely associated with the Moving Castle crew like Manila Killa, Hotel Garuda of course, Electric Mantis, just to name a few. While we weren't able to get access to the file containing the interview, his passion can be seen in the "About" section of his Facebook page:
"just wanna make u cry."
He'll be throwing a dope party this year at Hard Summer, where I think he would have a perfect sunset performance. Catch him transitioning the vibe from open-air summer to a true HARD celebration into the night.
Stream "Indian Summer" by Jai Wolf on Soundcloud:
---

Mura Masa
A true young-gun in heartbreak beat production, Mura Masa might be one of the strongest newcomers to light up the Hard Summer 16 Series. With a graciously smooth take on R&B, Soul, and other electronic dance grooves, Mura Masa has much room to continue to grow. His sound reminded me a bit of Kaytranada, especially because I discovered them within a short time of each other. There's funk in all of his bass lines, but plenty of really delicate composition and remix abilities. He has a debut album coming soon, with two singles already released over the past half of a year.
Stream Two Singles from Mura Masa's Upcoming Debut Album on Soundcloud:
"Love For That" 
---
"What if I go?"
When I first began listening to Mura Masa, he had lots of tracks available for free download and a solid spirit in each of his productions. His style fits right in with the most successful new producer/DJs like Giraffage and Ekali by taking soulful elements to a new dimension of sound. It's been a bit over a year since we saw the release of his "Someday Somewhere" EP that fuses light and airy organic sounds to pull on your heartstrings with upbeat grooves and movements. These tracks accumulated a total of over 10 million plays on Soundcloud which is a testament to his massive amount of support on the online platforms. He played some of his most catchy tunes from the EP like "Firefly" alongside the track's featured artist, Nao at his show in Orange Country about a month ago. His performance this year at Hard Summer will probably have a bit more focus on his original works, especially considering the upcoming debut album. Still expect some of the best off of "Someday Somewhere" to shine as well as a portion to drop into some stronger trap vibes. While Mura Masa's production is generally more on the light-hearted emotional side, he can even throw bass at you like Lido or Mr. Carmack. Choosing between the two artists is no easy task, but I'm siding with the newbie on this one. He's an artist whom, like Oshi, Jerry Folk, and others, I expect to install an appreciation for a significantly fresh style of music to the Hard crowd.
Stream Mura Masa's "Someday Somewhere" EP on Soundcloud:
---
Follow Jai Wolf on Social Media:
Website | Facebook | Twitter | Instagram | Soundcloud
Follow Mura Masa on Social Media:
Facebook | Twitter | Instagram | Soundcloud
---
Up Next . . Episode Four of Hard Summer 16 Series will be coming mid-week! Stay Tuned!