The Hard Summer 2016 countdown has been under way, with only about 7 weeks left until the blast off of the event. Our Hard Summer 16 Series continues with two upbeat spirits on the lineup that'll make fans move every which way. Whether it be moving to latin beats and dance hall heaters or bouncing and swirling to future vibes this year's Hard Summer is about to crack. Since he's become a growing name our returning act will have a vastly encompassing vibe and will probably be playing at one of the bigger stages. The newbie on today's feature comes from over the pond, but will be making just as big of a splash.
Click HERE to check out the full lineup for HARD Summer Music Festival 2016!
Still need tickets? Click here!
Hard Summer 16 Series || Ape Drums & San Holo
This week Hard Summer 16 Series features two contrasting personalities who both bring a ton of energy to the party. Both shining in a positive light, I present you DJ/Producers Ape Drums and San Holo. Ape Drums is returning to Hard after first arriving at Hard Day of the Dead 2014. With a dance hall focus and being so well-known to play moombahton he holds a very dear place in my heart in any performance setting. San Holo, who's making his first appearance at Hard this summer, is someone I've had a slightly more close-knit interaction with. After his Coachella Weekend 1 Do Lab set he came onto my campus for a UCLA Radio interview and guest mix. I've been following his music for a long time coming, and he has made a big impact on my involvement with searching for that future sound.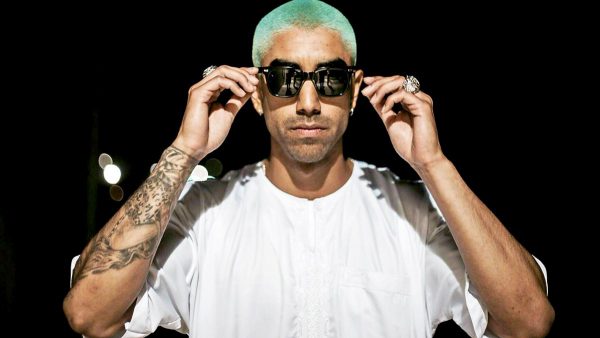 Ape Drums
Ape Drums is a producer/DJ from Houston, Texas who has truly revitalized an important part of my EDM tastes. Dancehall and moombahton is hands down some of the most fun music I ever heard when I was first discovering music from the scene. Nadastrom and Dillon Francis represented this type of feel in music for me starting around 2013 but in the last few years it seems like artists who play this kind of stuff are harder to come by. That being said, discovering Ape Drums was truly like a god send as a feature to my festival when he appeared on the Hard Day of the Dead 2014 lineup. I've seen him get such a huge portion of the festival crowd moving and dancing as a huge tribe, which holds a beautiful freedom of the spirit in how you experience the music around others. His mixtape for Hard Day of the Dead proved him worthy of lighting up the Void stage, scheduled in between partymasters Djemba Djemba and Branchez. 
Since then, he's appeared at Coachella 2015 in the Heineken House, and a fourth of July celebration last year with Slow Roast Records. Ape Drums has that open-air party vibe that just makes you feel good about dancing. An artist who is eager to play Missy Elliot and dance hall with moombahton carrying the energy of house music is an artist who knows how to turn up. Hard Summer is going to be a great place for fans to relive the experiences that both Nadastrom and Dillon brought to the table, but also the modern high-energy of acts like Valentino Khan and Diplo. I can guarantee that you'll see me at this set jumping just as much as I did for Major Lazer this year at Coachella (trust me, I went berserk for a cool half hour). In fact, don't forget to consider Ape Drums new EP containing two tracks, one of which features Major Lazer, and are out now on Mad Decent! These two-week old tracks are the epitome of Ape Drums' energy and are a great listen for on the way to the venue. You can also check out a recent mix that Ape Drums did for Diplo & Friends from last month.
Stream Ape Drums EP "Go Crazy" Out Now on Mad Decent:
Stream Ape Drums for Diplo & Friends on BBC Radio:
https://soundcloud.com/ape-drums-free-tings/ape-drums-diplo-friends-5222016
---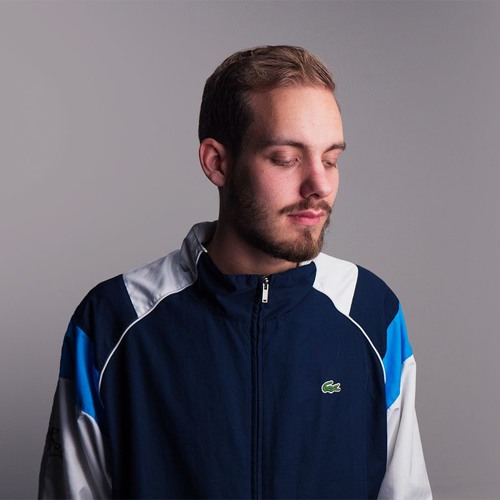 San Holo
San Holo — what a play on names right? Representing Holland, San Holo makes future beats look promising as all hell while properly balancing the presence of both a producer and DJ. While it's never a severe shortcoming for a producer to not be a fabulous DJ or vice versa, doing both well can significantly boost the presence of a genre that's new to the scene. The future bass sound has seen many artists rise to the scene where San Holo has approached a bit over a year ago. I featured his track "We Rise" on my weekly playlist series the week it came out on SoundCloud in early March 2015, which has since gotten six and a half million plays.
Stream San Holo – "We Rise" on SoundCloud:
Clearly I'm not the only one whose attention he's caught, but he still lays relatively lesser known in the mainstream for now. He's gotten support from some of the big names in recent months such as the likes of Skrillex. His collaboration with fellow Netherlands artist Yellow Claw, "Alright," was released on a massive worldwide broadcast album from OWSLA(Skrillex's label) and is one of the first signs I've seen of this dude being placed high on the map. 
Stream "Alright" by San Holo & Yellow Claw:
San Holo's sound can be characterized by a wavy and bass-heavy "swirl" that combines for an uplifting positive feeling coming from a bouncy beat. His remixes of some classics include remixing Dr. Dre's "The Next Episode," and 50 Cent's "In Da Club," and even "In My Room," by Yellow Claw (feat. Ty Dolla $ign & Tyga). His sense of fusion is one that you'll be able to identify after hearing just one or two of his tracks. His melodies usually sound like a blend between synths, chimes, and a pan flute which is what gives his music the very airy and catchy sound like Wave Racer. Over at UCLA Radio, San Holo came to the station to do an interview as well as an in-station mix to bring his underground bass music to the college radio listeners! 
Stream San Holo's UCLA Radio In-Station Mix and Interview:
"If you really believe in what you wanna do, then you can do it as long as you put enough time in it. And if you don't feel like it comes naturally, then it's probably not for you. Like if it feels like a job all the time that you have to work on — I've never been like 'oh I have to write another song' — no I was like 'I have to write another song because I feel it."

– San Holo
 If I had to choose between the two in a set time conflict, I'll go with San Holo only because I wasn't able to see his Do Lab performance at Coachella. I feel like a really diverse crowd will be able to enjoy his set for a few songs without feeling like they're getting caught into a specific vibe. 
---
Follow Ape Drums on Social Media:
Facebook | Twitter | Instagram | Soundcloud
Follow San Holo on Social Media:
Facebook | Twitter | Instagram | Soundcloud
---
Stay tuned next week for episode three of the Hard Summer 16 Series!