In a matter of days we will all meet under the electric sky to dance to this year's most sought after artists. With the release of the official EDC Las Vegas 2016 line-up, we must now decide who to put onto our schedules for the weekend.
Looking for some things going on outside of EDC Las Vegas this year? Click HERE!
For those of you who would like a few recommendations, I've compiled my top ten artists to see this year along with a playlist to match. 🙂
Tamlyn's Top 10 Artists at EDC Las Vegas 2016
https://soundcloud.com/music-lovers-anonymous/sets/edc-las-vegas-2016-tamlyns-top
---
SNBRN B2B Dr. Fresch
SNBRN: Facebook | SoundCloud
Dr. Fresch: Facebook | SoundCloud
Two of my favorite Californians are teaming up for the ultimate B2B that is guaranteed to show that "California Love." As you are well aware we know "how to party," so by default this set is going to be one good time. Listen to their song with Shaun Frank titled "The New Order" to get a taste of what's in store when these two combine forces.
219 Boys
I do it for the bay, which is why I'm proud to announce that my boys are on this year's EDC line-up! With their podcast series titled #LOWLIFE and a new track on AC Slater's Night Bass titled "Who Got It," 2016 is shaping up to be an amazing year for 219 Boys. Congrats!
RL Grime
After his groundbreaking performance at this year's Coachella, RL Grime is destined to please. Freely moving from trap, bass, and some place in between, RL Grime has been able to demonstrate his versatility especially with his alter-ego Clockwork.
What So Not
What So Not has always impressed me with his unique sound and his ability to remix songs to their fullest potential. His newest remix of RÜFÜS DU SOL's "Innerbloom" is a prime example of this.
Pendulum (DJ Set)
This year you'll be able to see both Knife Party and Pendulum, the more Rob Swire the better right?!? Considering Pendulum barely tours, this is a set to see.
Above & Beyond
It wouldn't be EDC without a little group therapy with Above & Beyond as there is always time to catch the "feels." Remember last year when Bryan Cranston aka Walter White of Breaking Bad pushed the button, I do.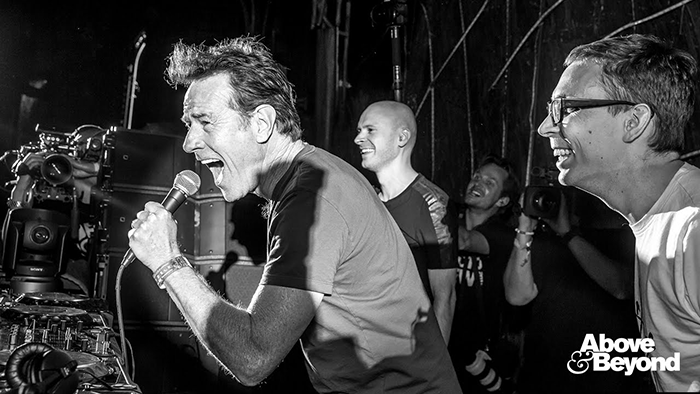 Hotel Garuda
Manila Killa and Candle Weather make up the dance duo Hotel Garuda, whose newest release "Smoke Signals" is sure to get you off your feet. Their guest mixes are always on point as well, I highly suggest the Too Future. Guest Mix & Dr. Fresch – The Prescription: Extended Guest Mix.
Eptic B2B Must Die!
Eptic: Facebook | SoundCloud
Must Die!: Facebook | SoundCloud
Eptic B2B Must Die! is by far going to be one of the most scheduled sets of the weekend in the bass/dubstep category for good reason. I wouldn't be surprised if these Never Say Die Record's heavy hitters drop a new track or two, as this label has been releasing nothing but fire.
Alison Wonderland
Having sold out the entirety of her warehouse series and bus tour, Alison Wonderland has taken the scene by storm with her songs "I Want U," "U Don't Know," and "Run." Although almost a year old, her live Mixmag set is a must see, view it now on YouTube.
Brennan Heart
Even if you're not big on hardstyle, you may have a change of heart especially when Brennan Heart is involved. 😉 He's the perfect hardstyle artist to start off with especially if you're new to the genre itself.
---
Honorable Mentions