Three-time DMC World DJ Champion DJ Craze headlined last week's SUBstance Wednesday at Foundation Nightclub in Seattle. He was kind enough to suspend his reunion with his Seattle-local collaborator and Red Bull Thre3style World Champ Four Color Zack to answer a few questions before going on stage. Craze was very down to earth and a pleasure to chat with. Afterwards, he casually moseyed on to the stage and proceeded to tear the roof off the club with an immensely vibrant, eclectic and high energy set. It was great catching such a skilled and furiously dedicated artist live on the decks. There's no doubt that Craze is a living legend in the modern music scene who shows no sign of stopping anytime soon.
---
Relative to the length of your long, illustrious career, you've been producing fairly recently. What has that process been like? What do you like producing most?
I just go in and whatever I'm feeling, I just do it. When we [with Four Color Zack] work on stuff, it's the same kind of thing. We're just like, "What're you feeling at the moment? I'm feeling this kind of vibe, let's do this." So there's never a plan to it. It's still a video game to me. I'm not one to say, "Okay this has to be like this, or this has to be like this." I'm still experimenting. I'm still trying to find my lane. It's still fun.
Do you end up making more of a certain thing than others?
Throughout the years I've tried to make all kinds of shit from moombahton, to trap shit, banging house or whatever. And it always sounds dark. (laughs) I always say "I'ma make a banger, I'ma try to make a banger!" and all of a sudden it's just dark. I've given up trying to make happy, happy music.
Who are some of your current musical inspirations?
Uh, shit, Carmack, Tsuruda… I went blank… Oh, this little kid Sober Rob we just signed to Slow Roast. Been listening to a lot of old Switch. Tembo, Neptunes… I get inspiration from everybody that has their own lane and is like you know, the shit. Hmm.. Oh! Ivy Lab, hell yeah! Ivy Lab, Alix Perez, and Eprom too.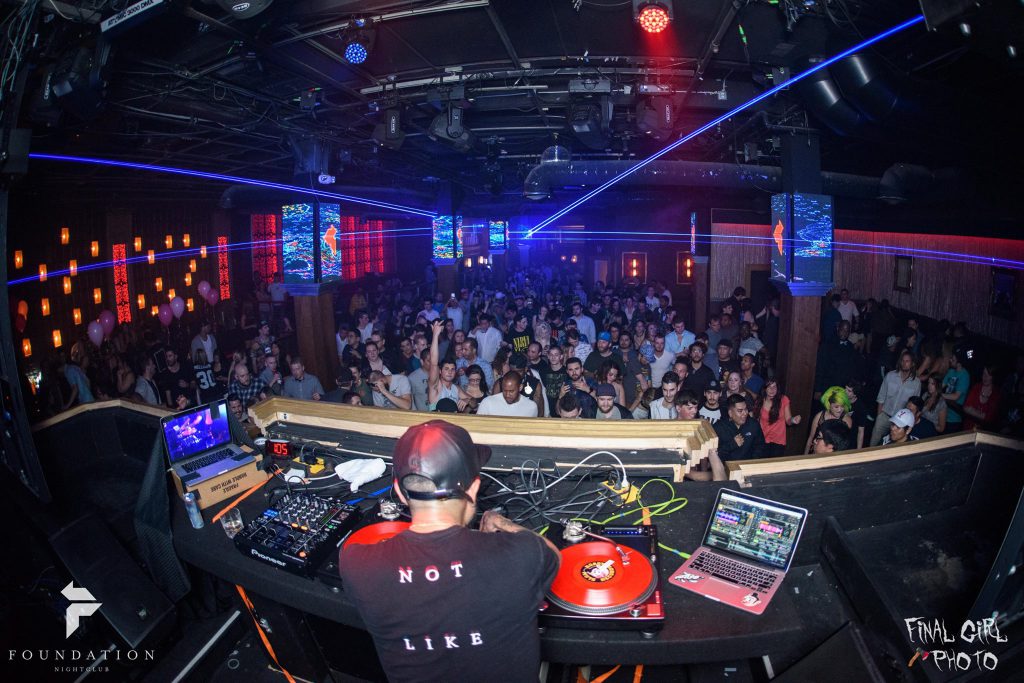 So, some of your own inspirations are on the label that you're signing them to?
Oh well, two of them. Yeah Teeko, he's killing it right now. Sober Rob. I found him on SoundCloud and I thought "damn this kid is amazing!" I just hit him up and said "yo I wanna put out your records." He was like "DOWN!"
It's been over a year now, but how do you feel about the reception of "Baby Gurl"?
It was dope! When we started the collab, [Troyboi] was starting to become popular and I said, "Alright cool, you can do the trap thing all you want but let's try to do something different." And both of us we were influenced by the Neptunes and Tembo. So I said "Why don't we do a track like that?" It sounds like a Neptunes track to me. Sounds like something that could have been poppin' off back then. And yeah, everybody loved it! The reception was good.
Where do you think turntablism's place is right now in the modern musical landscape, do you think it's making a resurgence?
Well, hopefully it is. We were just having a little "turntablist" think tank in LA with A-Trak and Teeko. And, shit, we were feeling it! So… we're gonna try to boost this shit up again. It's its own little world and I think it's such a part of DJing it needs to emerge. It needs a resurgence or whatever. It's an art form that's kind of been pushed to the side with this whole "EDM" thing but, it's gonna be a good year for this. We have a project coming out, working with A-Trak on a battle that he's working on… Teeko's about to blow up like hard and he's part of that movement, too. So yeah, it's gonna be a good year.
Is there anything you're working on that we'll get to hear soon?
Slow Roast, my label with Kill the Noise, we're doing a little relaunch. New website, new gear, new artists, Sober Rob, Teeko, myself, "2¢" with me and Four Color Zack. So, yeah.
Well, that's it. Thanks so much for your time! Any final words of wisdom for fans, producers and listeners out there?
Keep doin' your thing. Be original and keep doin' your thing.
---
Follow DJ Craze on Social Media:
Facebook | Twitter | Instagram | SoundCloud
Connect with Slow Roast Records on Social Media:
Website | Facebook | Twitter | Instagram | SoundCloud | YouTube