Artists wearing a mask while performing is not a new thing. Whether it's Daft Punk or Deadmau5, Marshmello or Claptone, artists regularly hide their identities in hopes to create a mystique or have their fans focus on the music aspect of who they are.
---
Human beings by nature are curious creatures. People have tendencies to want control, power, and, more importantly, knowledge. They want to know where they are, what they're doing and who they're interacting with. It has lately become a trend in dance music to hide behind a mask, to throw oneself to the shadows and escape the limelight.
Certain DJs, both individuals as well as groups have taken the mantra that the music, production, talent, and technical ability should speak for itself. Individuals such as ƱZ, Claptone, GAIA, ZHU, and more recently Marshmello have been producing and DJing behind a mask. Are they right? Should we stop caring about the people behind the mask? Should we just enjoy the music for what it is? Or should we unmask those who've hidden in the shadows? Do we have a right to know who we're listening to?
I think people understand what we are doing. I know many people who maybe like the way we are handling things. People understand that you don't need to be on the covers of magazines with your face to make good music. Painters or other artists, you don't know them but you know what they are doing. We are very happy that the concept in itself is becoming famous. In France, you speak of Daft Punk and I'm sure millions of people have heard it, but less than a few thousand people know our face—which is the thing we're into. We control it, but it's not us physically, our persons.

– Thomas Bangalter (Matthew Collin, "Do You Think You Can Hide From Stardom?" (August 1997) Mixmag.)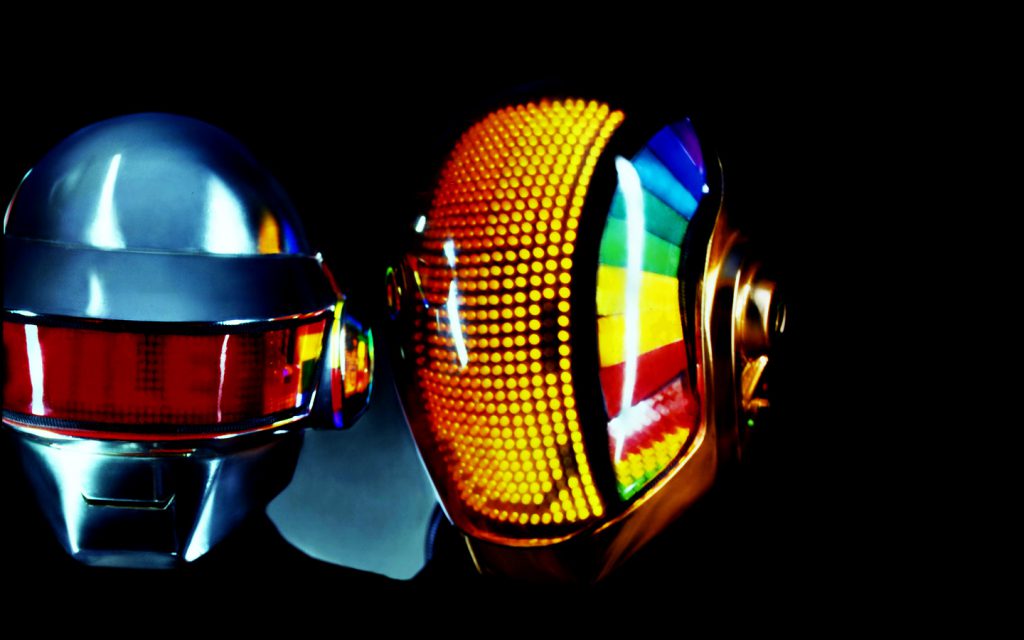 Daft Punk is a name that resonates with many in electronic music, even if the duo has come out recently to say they are not fans of what the genre has turned into. Their masks have become cultural icons and the mystery behind the two French producers boosted their fan-base as people scrambled to figure out who actually was making their tracks. The lack of their true identity allowed for people to actually focus on what was important, the music. Granted, we now know that the duo is composed of Guy-Manuel de Homem-Christo and Thomas Bangalter, but back when they were blowing us away with track after track the thirst for finding out their identity was there much as it is today with other artists.
Starting in the shadows has become somewhat common for popular artists nowadays. They'll mask their identity for the beginning phases, but after time they become known and openly admit to their alter ego. A more recent example of this is GAIA, a group formed as part of an "alter ego" of none other than Trance legend, Armin Van Buuren, in addition to Benno de Goeij, another Dutch producer most notably known for his work with Rank 1.
GAIA was originally incredibly mysterious when the name first hit the scene. Since then though, Armin has openly admitted to being part of the group and talks about it openly. Even if he tries to poke fun at the group now and again. Having GAIA as an alter ego has allowed Armin to play sets and produce music that he wouldn't otherwise be able to do, or wouldn't find under the Armin van Buuren moniker. Some have embraced this fully and love both versions of Armin. Others just wish that Armin would play more uplifting or harder styles of Trance under his main stage persona instead of running to his alter ego to do so.
Check out Gaia's set from EDC Las Vegas 2015 by clicking HERE!
Other masked personas have never openly admitted who's behind the mask. Extremely popular DJs as of late such as Marshmello. Someone who seemingly burst on the scene out of nowhere and has been supported or endorsed by prominent names in the community such as Sikdope, Jauz, and Jack U.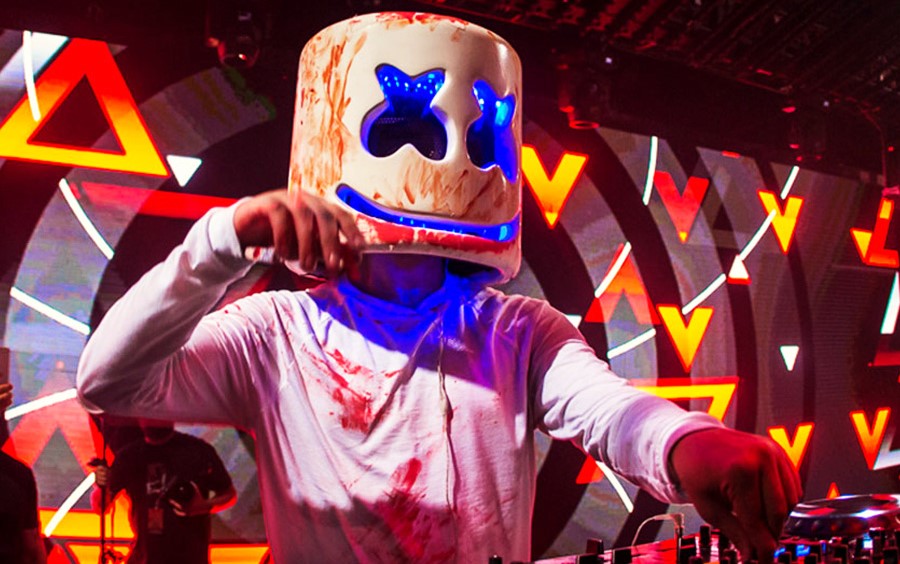 His identity has been speculated by many to have been everyone from the hugely popular name in Skrillex, to a fairly recent newcomer in Jauz, and even superstar Dutch DJ; Martin Garrix. Although many have now come to the conclusion that it is, in fact, Dotcom (who has been seen less on lineups from the scene as of late) behind the mask. Many still argue that it's "Dotcom & Friends" sharing production behind the scenes and Dotcom is just a front man, similar to the likes of Dash Berlin.
Marshmello killed it at Ultra Miami 2016 check out his set by clicking HERE!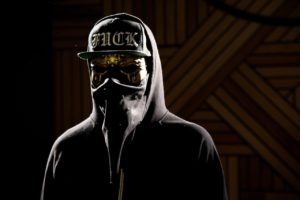 Other names have taken to the dark side, sat in the shadows brooding. Names such as ︻ ƱZ ︻ known for his "Real Trap Shit" series, and more recently Malaa. Although rumors exist and do circulate around these characters as to who their identity is, namely UZ being DJ Troubl. Similarly, Malaa is rumored to be the manager of DJ Snake and Tchami. What is it with the French and having secret DJing identities?
One thing is for certain as long as music is around, and these alter egos continue to exist; people will argue over not only who is behind the mask, but whether we should even care about that at all.
---
What's your take on it? Should we care who is behind the mask? Do people have a right to know? Or should people just enjoy the music being given to them? Let us know in the comments!