Since its introduction across the sound waves in 2015, Revolution Radio has become a staple for any EDM lover in the cities of Miami and Ft. Lauderdale as an EDM go to for radio.  Hosting a number of shows hosted by artists such as Laidback Luke, Nicole Moudaber, Paul Van Dyk, and many other big artists.  It is no wonder, this radio station has landed a contract as an official broadcaster of Ultra Music Festival Radio.
While visiting Miami during Miami Music Week I was able to sit down with Revolution Radio's very own resident DJ, Dr Grimm. During the interview we discussed everything from Revolution Radio, to Ultra Music Festival, to even Dr Grimm's favorite DJ/Producers.
CLICK HERE to tune into Revolution Radio Online!
---
When did Revolution Radio begin broadcasting?
We started broadcasting in May of 2015.
What brought on the decision to create an EDM specific radio station?
Miami's very known for being all about the house clubs, the after hours parties and we didn't have a radio station that supported that genre. There wasn't really anything that was artist friendly, that didn't alienate what was going on in the club scene and what was really happening and we fit into that.
Will you be holding any other events throughout the year?
Absolutely, there are a lot of things in the works. That will be announced soon. Especially Revolution Radio branded events.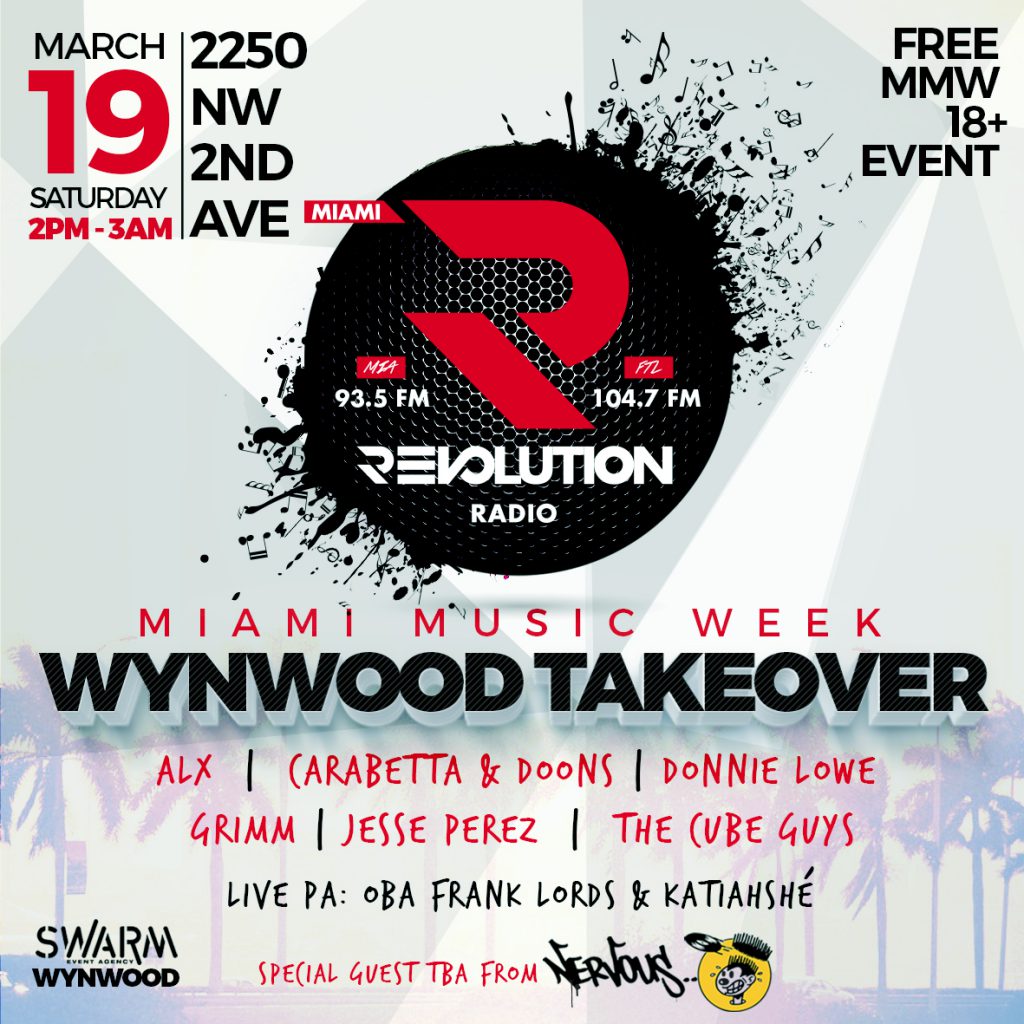 With current shows hosted by Laidback Luke, Nicole Moudaber, Ultra Music and many other artists and labels, are there any new radio shows planned for 2016?
Yeah, we just partnered with the Ultra Music Festival Radio. There are plenty of shows we actually launched leading up to Miami Music Week that just premiered. We just signed on Michael Calfan, Gregor Salto, Federico Scavo, and Claptone as well. Traxsource has it's own 2 hour show, Traxsource LIVE. A lot of good music coming from us.
Being such a young station compared to stations such as Y100, how do you feel that Revolution Radio was chosen as an official broadcast station for major festivals such as Ultra Music Festival and EDC Orlando?
These premier festivals chose Revolution Radio exclusively because we are the only radio station that truly fits the format of these festivals and has many of their DJs playing on our air. It almost goes hand in hand, when you think about it. We are not a half pregnant Electronic Dance Music station; we are the full-blown true EDM and all its sub genres.
As the only EDM specific Radio Station, do you believe there may be an emergence of other EDM Stations specifically here in Miami or in the US?
What I've seen actually is that other radio stations are playing a little more EDM, which is great. Other stations are realizing what we already knew, that EDM is a viable and popular genre. You know they say that imitation is the best form of flattery, right? The thing is they can't, they can try it, but they can't beat us because they can't dedicate themselves to that genre. Not only that, they don't have the people that we have here that are specialized in certain genres. I specialize in techno, Brainchild whose also on my morning show specializes in house and trap. He's from the hip-hop scene so he brings that. Ubi is very underground as well. Surf likes a lot of energy and electro. And Marco, who is the owner of the radio station, he's very big on the Italopop scene, so house, soul,and deep house.
All together, we all bring a little piece of the pie that makes Revolution what it is and it's just an organic thing. Other radio stations, I don't think they got that. They can, but its something that it's almost like everything just kinda fell into place. We just kinda started bringing pieces together and the puzzle started to take shape. It's pretty cool.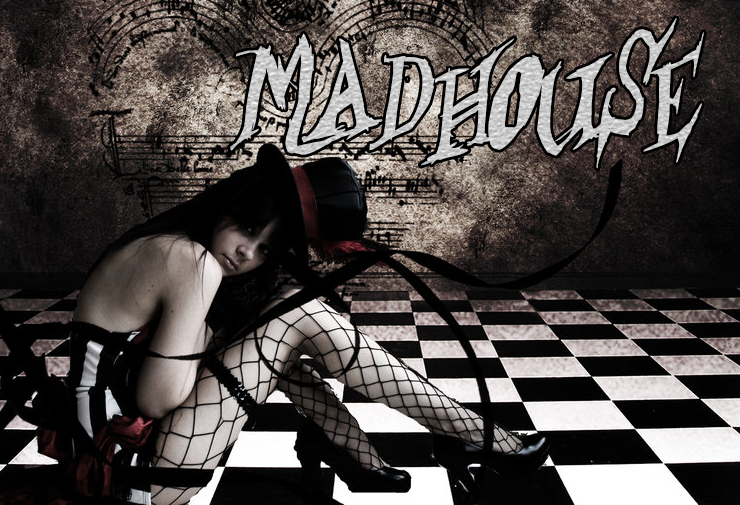 Do you plan on having syndication in other cities in the US in the future?
There has been talk and something that we are seriously exploring. We are in talks about bringing our brand to other cities and expanding our network.
Now to be honest, being from Orlando, I would love to have an EDM station in Orlando especially with EDC Orlando its been going on for the last five years.
We were actually there this year in full force. We had the opportunity to interview with Tiesto, Ferry Corsten, Flux Pavilion and Alison Wonderland. All the underground acts from Miami were there as well. So it was really good to be able to work with a lot of the local talent and of course the big names. We saw the opportunity and need and already discussed a potential station or syndication of Revolution Radio in Orlando.
So what was your favorite set from EDC Orlando?
I'm big on the underground scene, so Get Real's closing set was really cool because I had to interview Alison Wonderland (I had a not so secret crush on her), but I finished the interview and as soon as I finished the interview I was like alright let's go. The last set was the actual set that we got to see the entire thing and that's the one that we really enjoyed. And that's really what it was all about. They gave me the photo pass so I could take pictures of it all and I was like "YES!" And I think that's what makes us, us right? Being as excited to meet the artists as the artist is to be with us.
I'll give you an example; I had Dimitri Vegas & Like Mike on my show this was right after they came out with "Higher Place" with Ne-Yo. Now this interview can go two ways. On a major pop station like Y100 or Power 96, the interview would have focused on Ne-Yo because he's the popular artist. How is it working with Ne-Yo? What's he like? This and this and that. But with our radio station is how did this track come about? What was the production? What were the thoughts behind it? How long did this take? And out of that conversation came you know they made this song by the pool. They were chilling by a pool in Ibiza and Mike started humming a song, which he's the deep voice on that track. And they came up with riff and they said lets find a singer for this. And they thought of Ne-Yo, and then that's what came about. But that's the difference where we will approach it from part of the artist and the producer and get really deep into it for people to know this is what really goes in.
Miami's really deep on DJs, and talent. There's a lot of undiscovered talent here that's fighting to get through. I believe our radio station when we do things like that and show what the artists are doing. People see that what the artists are doing isn't much different then what a lot of people are doing in their living rooms or garages or little homemade studios. It gives them that hope, it gives them "you know what all I gotta do is keep on grinding, you know all it takes is one song to make it" and again that's what this is about. Giving people what they wanted and what they need from EDM.
How do you support smaller, local artists through your radio station and do you have a process for smaller artists to submit their tracks?
Yes, they can always submit their tracks through our website or email: HERE. I personally take tracks all the time with my email: HERE. What we do is very simple; on my show (particularly the morning show) we have a segment that's called "LIVE from the 305." So what we do is we'll take local artists, bring them on, interview them, play their tracks, and allow the titles of those tracks to be put into our rotation as well. People give good feedback, and we play on the tracks. There are a lot of artists that are here from Miami and they're not locally known that they are that big. So what happens is you have artists like GTA, where they're huge and they're from Miami but they don't claim Miami like that to the point where everybody goes "oh this is a local Miami artist."
We have huge names Oscar G, Coco Drills that are playing clubs every day, but you have the smaller guys that are you know fighting their way to get in. I love that. I was given the opportunity to be on radio; I've never done this before. I've been DJ'ing since I was 8 years old and dreamed of doing this and why not give somebody the same shot you know? I had the opportunity to be on another friend of mine's radio show like three years ago. He gave me a shot as a guest set on his show and I recorded that and I was hooked ever since. Now that I'm doing it, it's like; you know what I have the same chance to give somebody that same shot. Why not?

---
Connect with Revolution Radio through Social Media: