The dance floor is going to be burning hot this season with the release of 2 very catchy house tracks from Teenage Mutants and Moonbootica. Through brilliant team effort and a desire to put out a couple of tracks made for grabbing the party people and summoning them to dance, a new house EP has been born on Incorrect Music. There are 2 tracks that make up the EP and they are called 'Clash' and 'Mutant Boots'. If you weren't a fan of these guys before, I promise that will change after checking out these tracks. And without further ado, strap on those dancing shoes, turn up your speakers, and check out 'Clash' and 'Mutant Boots':
Moonbootica & Teenage Mutants – Clash:
Moonbootica & Teenage Mutants – Mutant Boots:
Both tracks have a blended combination of steady driving beat, simple sound bytes, and a funky groove to put you in the pocket and keep you there. What is special about both tracks is that there is a darkness to them that is perfect for the later club hours when everyone is sweating and pulsating to the beat. 'Clash' is very consistent and has a tempo and flavor that every house fan will latch onto. It's extremely catchy and I see it becoming a huge hit in the club. 'Mutant Boots' begins with a lighter groove but then turns halfway through and builds into a something darker and psychedelic. It is a very, very cool track. In my opinion, this EP is something special and the collab between Teenage Mutants and Moonbootica is something brilliant. Can't wait to see what's next from these guys and more releases on Incorrect Music in the upcoming year.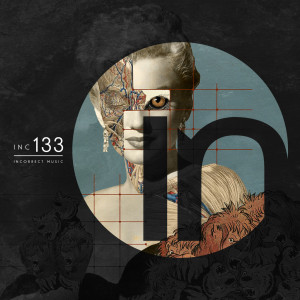 Check out Moonbootica on the Web or via social media on Facebook and Instagram. Don't forget to check out Teenage Mutants on Facebook and Twitter.