Insomniac just dropped stages and set days for Beyond Wonderland! The event has an eclectic set of stages, each linked to a corresponding "Alice in Wonderland" theme. In an unexpected twist, Insomniac also announced an "extra special lineup" to be added — hopefully soon.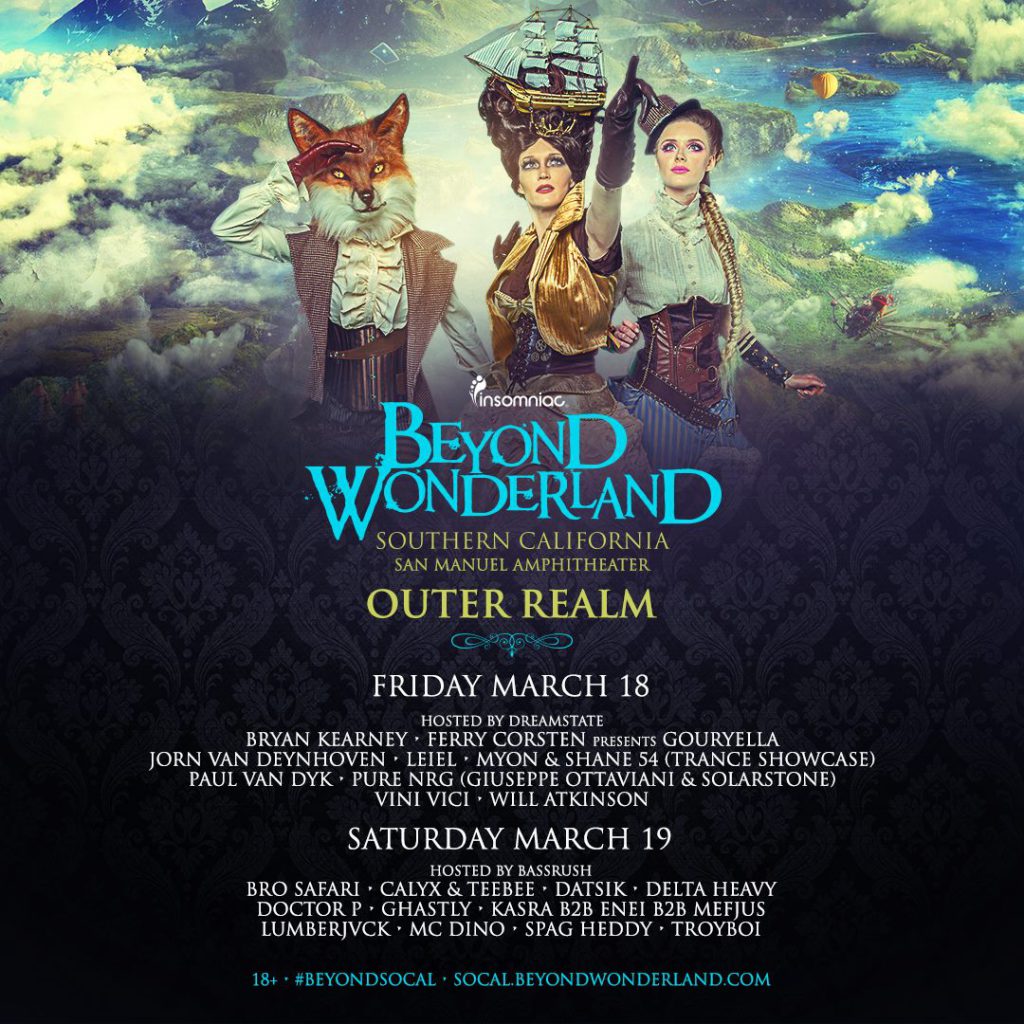 The Outer Realm fulfills all trance and heavy bass needs. On Friday, the stage is full of Dreamstate vibes, and on Saturday Bassrush takes over. With the overwhelming success of Dreamstate SoCal and Dreamstate SF, it's thrilling to see Insomniac continue to expand the new Dreamstate brand and infuse its trance vibes into their usual festival rotation!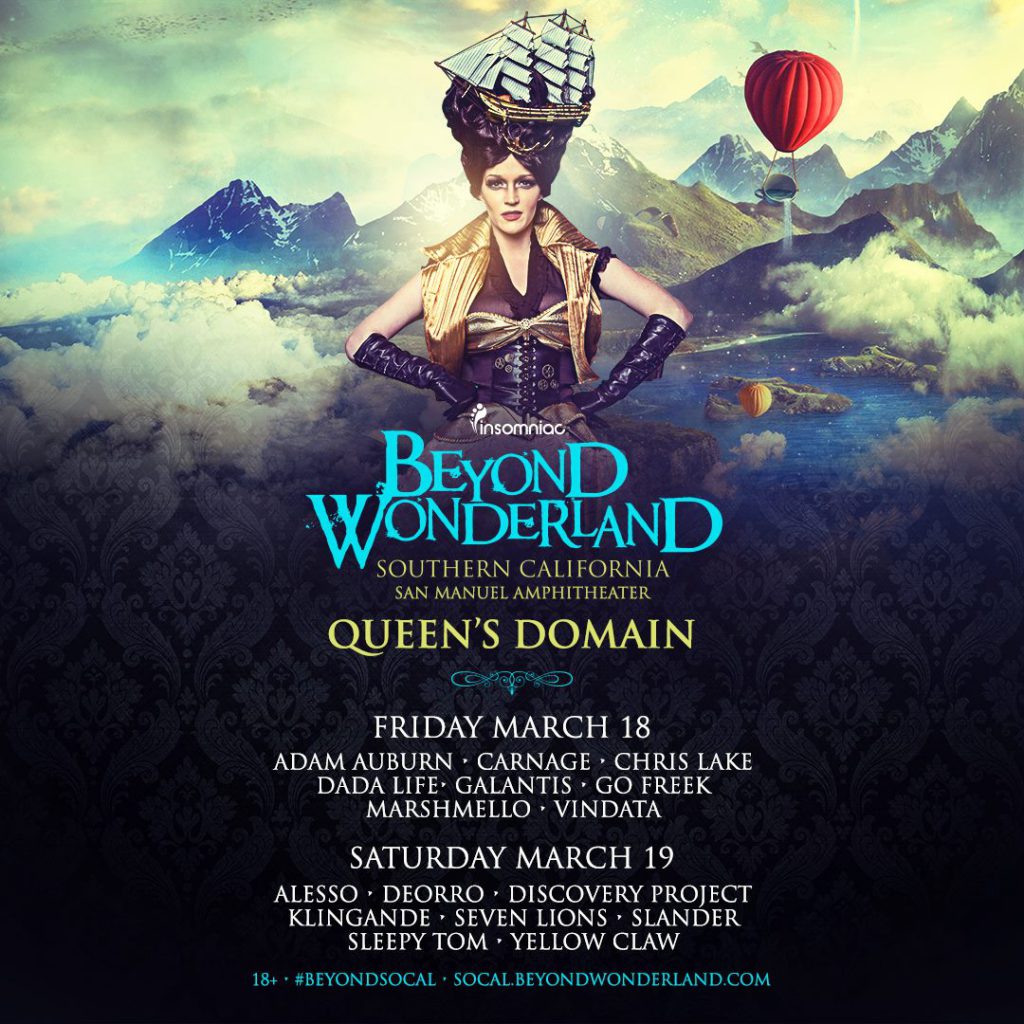 The Queen's Domain is the stage that most closely resembles a "main stage" line-up. Its focus is on mainly big room EDM, house, and filthy trap with other genres mixed in.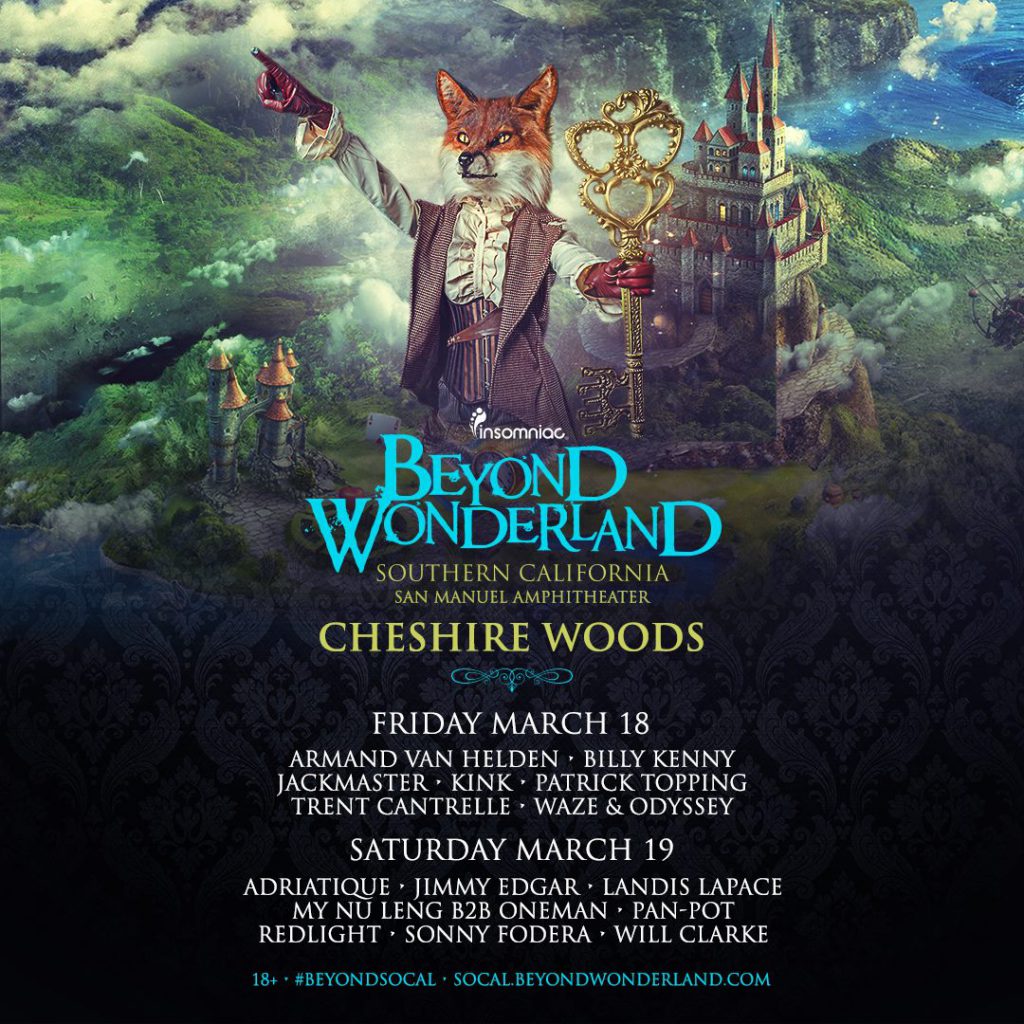 Cheshire Woods boosts many up-and-coming artists and is the equivalent of the usual Discovery Project stage. Attendees can stop by and get acquainted with multiple great artists they they may otherwise never see.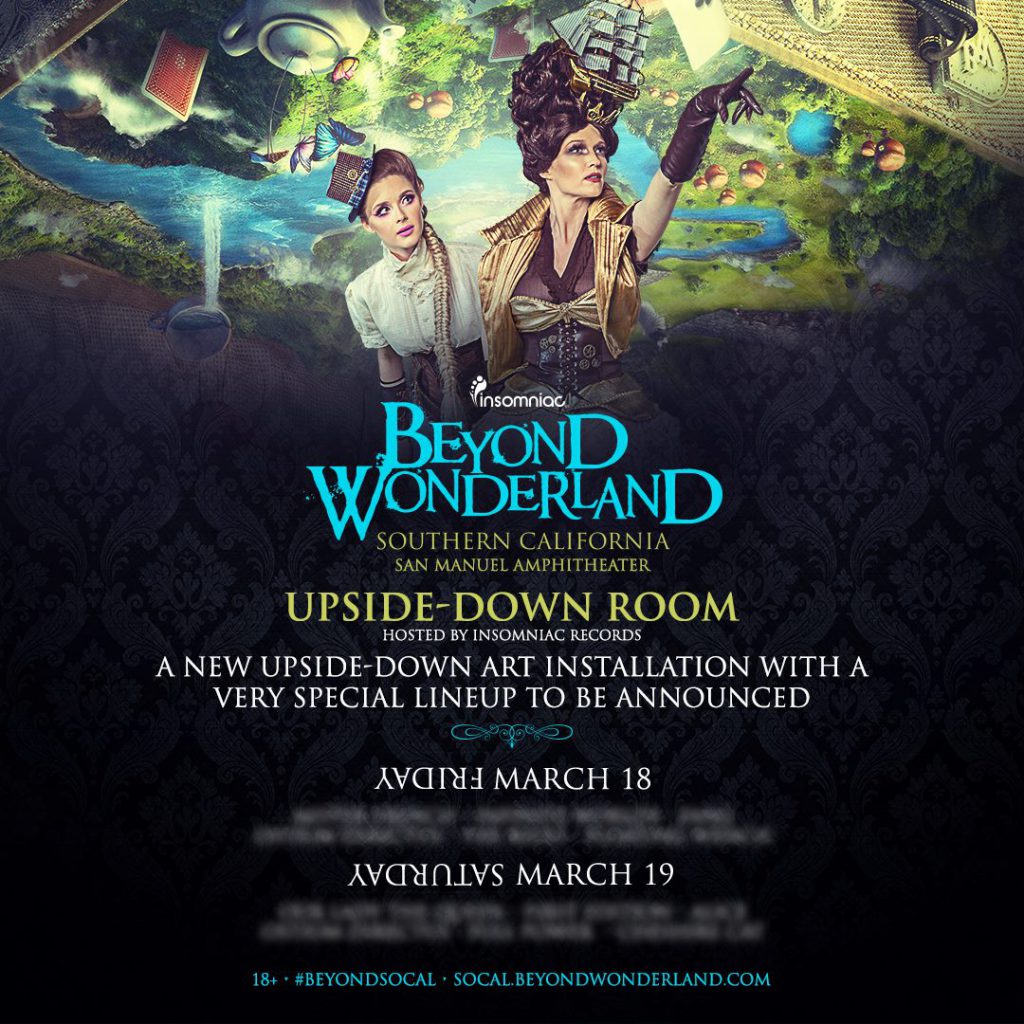 Lastly, we have the Upside-Down Room. This stage could be a major game-changer as this is where the yet to be announced artists will be playing.  It's revealing has caused a frenzy on social media as attendees try to figure out the special guests. Who do you think will be playing?
Purchase tickets for Beyond Wonderland HERE.
Need more information about Beyond Wonderland 2016? We've got you covered: 
Beyond Wonderland SoCal 2016 Event Preview
Watch the Official Beyond Wonderland SoCal 2016 Trailer
Beyond Wonderland SoCal 2016 Grant's Top 5 Picks
Beyond Wonderland SoCal 2016 New VIP Experiences!
Beyond Wonderland SoCal 2016 Event Preview
Insomniac Events Reveals Beyond Wonderland's Dreamstate Stage