Up and coming artist and extraordinaire Haywyre recently wrapped up a string of shows to include Ecole Privée night club in Montreal and performances in Japan with Zedd. If you didn't already know who Haywyre was, it is a project that synthesizes the best of two musical genres, that of contemporary electronic, along with the more established traditions of classical and jazz. One of Monstercat's most promising talents, he brings a unique sound to listeners around the globe. He is soon to drop the much anticipated "Two Fold Pt. 2" and start a tour based around the album that kicks off on February 11 in San Francisco, California. Check out our chat with the man himself below!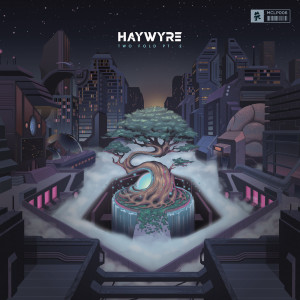 ---
How did you come up with the name Haywyre? 
There wasn't a particularly large amount of thought put into the alias I use to release my music as I was about 15 and wasn't expecting to be using the pseudonym for so long! It was essentially just a "this-sounds-cool" moment and from there I adapted it to avoid conflicts with existing artist names.
What is your favorite aspect of your track "Endlessly"? 
My favorite aspect of "Endlessly" is simply its performable nature. My biggest struggle as an electronic musician as of right now is finding the right balance between creating music that can be appreciated for its production value / listenability, as well as its performance. "Endlessly" is just another step for me towards understanding how to tackle this, in addition to my other performance videos ("Insight", "Smooth Criminal").
What do you like most about making music with synths? 
Synths are capable of triggering my interest because of how much variety in sound can be achieved. Keeping yourself interested and inspired about your music is key to a good workflow.
How do you keep your sound unique? 
I don't think there is much of a conscious effort to be "unique". I do think that my musical background, and maybe just my life in general has set me up with a lot of experiences that naturally are represented in my music and differentiate me from some of the other electronic artists out there.
Are you excited to start the Two Fold Pt 2 Tour? 
Do I even need to answer this? Of course!
Do you have some favorite places you've played in the past? 
Most recently I was in Japan which is in my all time favorite abroad experiences now. However, I was also in Australia recently which was loads of fun, as it was exciting to see that there were fans there, let alone very loyal ones (shout outs to Melbourne). Other than that there have been plenty of cities in the US that I always enjoy like Austin, Chicago, Denver, and so on.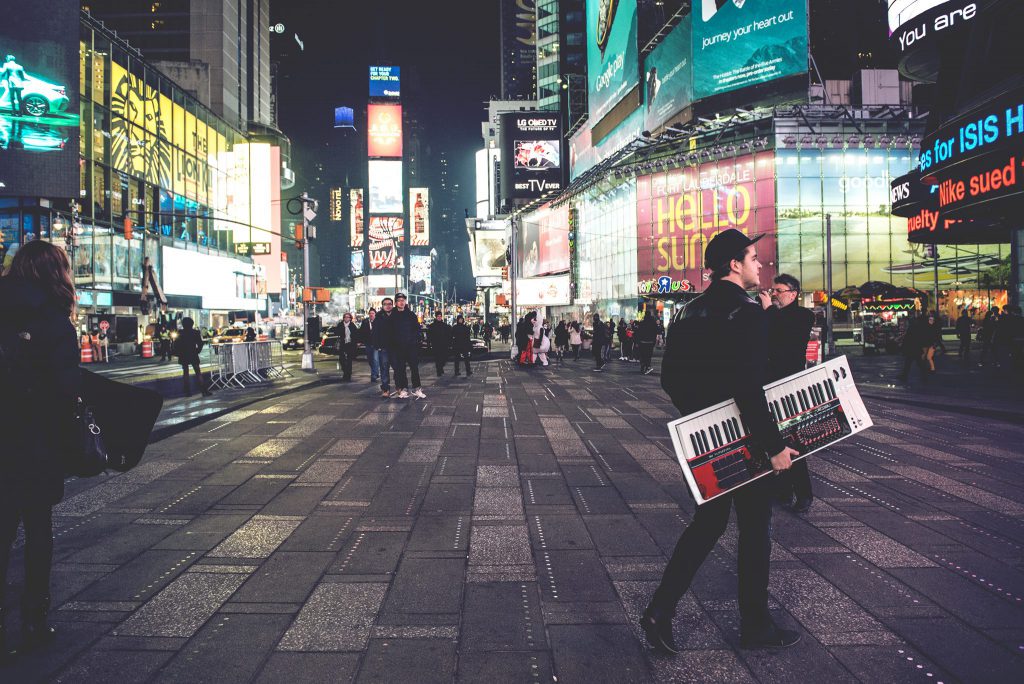 Do you have any pre-show habits or things you try to do before you play?
I run through a lot of my tracks through my head for mental preparation, but most of what I do involves calming my nerves.
What's the most insane moment you've experienced at a live show? 
Going along with what I mentioned about Australia being a great place to play, when I was in Melbourne, I was playing a little keyboard rendition of "Insight" at the end of my set. Surprisingly the entire room sang along to it and it was humbling to see so many people in a city, let alone a country that I've never been in, show so much respect to my music.
If you could tell your fans one thing they don't know about you it would be? 
I dyed my hair red once and it turned orange. It also really didn't look good, at all.
What can we expect to see from you in the future? 
Who knows. I think next up for me is pushing the boundaries of how I perform electronic music to its fullest to see what I can do to stay in the moment (aka improvise) without losing fidelity to good production quality. Other than that, I love experimenting with all sorts of stuff to keep things exciting. Not all of it is released but I have some ideas for what I want to do in the near future
---
Catch Haywyre in a city near you on the Two Fold Pt. 2 Tour: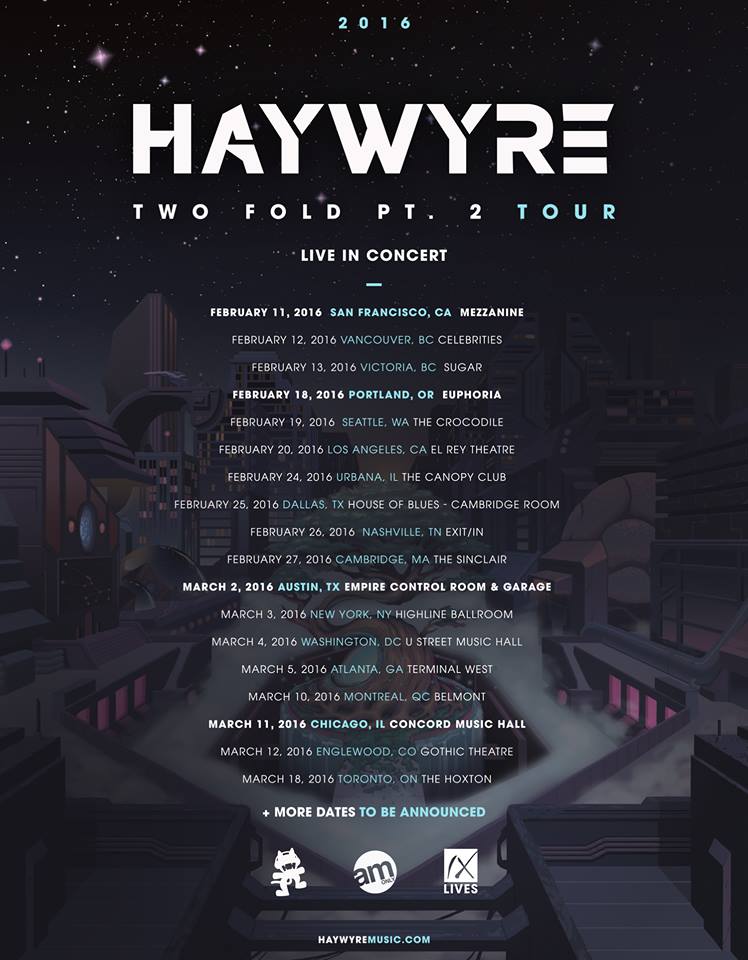 ---
Follow Haywyre on Social Media:
Website | Facebook | Twitter | Instagram | SoundCloud | YouTube