Laidback Luke released his new single "The Chase" with GTA, which is featured on Luke's latest album, "Focus." The track combines melodic vocals from singer/songwriter Aruna and vocal chops by GTA with Luke's signature house beats. A compilation of remixes was also released on Soundcloud and features music from: CMC$ & Pyrodox, KANDY & Herve Pagez, Cesqeaux & Mike Cervello, and more. Check out the remixes HERE.
The single is accompanied by an interesting music video. The video depicts a man who discovers magical glasses that change his perception of the people around him — make sure to watch through the end for an unexpected twist!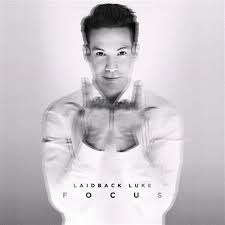 "Focus" was released in November 2015 and symbolizes what Luke stands for: "diversity, qualify and craftsmanship." Listen along as Luke shares his musical evolution from his original techno and house sounds, to his later Dutch house beats and more recent EDM sounds. The album features multiple collaborations with other artists including: D.O.D, GTA, Trevor Guthrie, Benny Benassi, and Yellow Claw.
Make sure to pick up a copy 'The Chase," which is out now on Mixmash Records.
Check out the official music video for Laidback Luke & GTA – The Chase on YouTube!
---
Follow Laidback Luke on Social Media:
Website | Facebook | Twitter | Soundcloud 
Follow Mixmash Records on Social Media:
Website | Facebook | Twitter | Soundcloud